News, Vision & Voice for the Advisory Community
Dodd-Frank kicked off a series of events that demanded a more rational way to define the sophistication of investors and who is best able to judge investments that don't have prospectuses
July 20, 2016 — 9:54 PM UTC by Irwin Stein
Brooke's Note: The story of the future of the advice business will largely be based on how best to administer mass regulation of advisors. But all models of regulations look bad. FINRA has given SROs a bad name. The SEC has given federal regulation a bad name. RIAs still have a good name and that is why lawmakers appear poised to make RIAs the lords of private placement distribution. The GAO is recommending RIAs because it believes they follow the rules. Let me submit that RIAs are being trusted because they submit to oversight by both the SEC and the shorter arms of an SRO. Each RIA is, in effect, its own self regulatory organization with the SEC as backstop. It's a doable because of size, closely held ownership, a small number of clients, an anti-Wall Street culture, habitual transparency, lack of conflicts and the overarching knowledge that good stewardship is good business and is amply rewarded. The cost related to monkeying around with anything less than a forthright approach is crushingly high. That said, if RIAs are going to assume the mantle of chief buying agents of investments devoid of prospectuses and credit ratings, they may need to up their game. But why not? This could get interesting.
RIAs are poised to dethrone the reigning monarchs of the shrinking kingdom over which stockbrokers still rule — a fiefdom full of high-net-worth subjects.
The Securities and Exchange Commission is weighing a rule that would widen the pool of accredited clients eligible for private placements by RIAs. The private placement market is about $1.3 trillion in size. See: RIAs need to become students of financial fraud so scam artists can't rent their credibility
Prospects for the new rule look good if you go by the hundreds of comments the SEC proposal has received from the time it first proposed the rule in July 2013, per Dodd-Frank, to date.
But perhaps an even more telling augur of the rule's success is the comments it did not receive from broker-dealers, who sell significant private placements to individual investors on a commission basis. That lack of comment indicates a tacit acknowledgment of the growing strength of the fiduciary movement.
"It's 2016 and that ship has sailed," says James Dowd, CEO of North Capital Private Securities Corp., a broker-dealer that serves as a private placement agent, and of North Capital Inc., an RIA, both based in San Francisco.
A private placement is the sale of securities to a relatively select few investors as a means of raising capital. Those investors typically consist of large banks, mutual funds, insurance companies and pension funds. A public issue, by contrast, is available for sale on the open market to any type of investor.
"With the new DOL rules it is only a matter of time [before] the idea of fiduciary duty will extend to taxable accounts," Dowd adds. "Private placements require more scrutiny and no conflicts." See: After chats with Phyllis Borzi, a flagship HighTower team executes a 'deliberate' breakaway to form a $2.5-billion RIA.
Leave it to RIAs
For some RIA advocates, however, the new rule would not go far enough.
"We propose that the Commission amend the definition of accredited investor to include investors whose relevant investments are made by the SEC-registered investment advisers they retain, as fiduciaries, to manage their investments on a discretionary basis, the Investment Adviser Association in Washington D.C. wrote to the SEC in a comment letter dated June 29.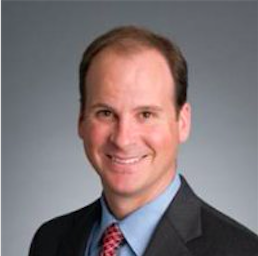 Robert Grohowski: Net worth does not
equal investor sophistication or define who
can fend for themselves in the
financial markets
Indeed, private placements enjoy privileges similar to those granted by the TSA at airports to certain customers so that they do not have to undergo bag checks and pat-downs or wait in tedious lines. Private placements get a pass on registering with the SEC and creating a prospectus and all the expense that entails. The time savings also gets securities to market faster — and in the case of bonds, credit rating time and expense can be avoided.
The downside is that with less pre-vetting of the securities, more of the burden of due diligence falls the investors themselves. The strategy of regulators to date has been to ensure that this happens by requiring that only "accredited investors" — namely rich people and institutions — be allowed to buy private placements. The idea is that rich people can afford due diligence, can afford to take losses if they are wrong and likely did not become rich without the ability to invest their money wisely. See: $2-billion HighTower practice hosts UHNW event relating to financial — and personal — security.
Presumably because it is illogical to equate wealth and vetting prowess, the U.S. Government Accountability Office — an independent, nonpartisan agency that works for Congress — has endorsed defining an accredited investor as anyone who invested through a RIA. The GAO report recommended that "the criterion would require an investor who wishes to invest in a private placement offer to use the services of a registered investment adviser to manage their investment accounts."
SEC staff declined to recommend the GAO's proposal this to the full Commission. In its most recent review, dated Dec. 18, 2015, the Commission's staff seemed fixated on drastically reducing the number of people who can claim accredited investor status.
No hybrids, please
That's a shame, according to IAA general counsel Robert Grohowski. He puts his faith in RIAs to act as fiduciaries and provide the requisite sophistication to smaller individual accredited investors.
"Net worth does not equal investor sophistication or define who can fend for themselves in the financial markets," he says. See: One-Man Think Tank: With even governments abandoning pension plans, investors are being tossed to the fee-hungry wolves.
It was the Dodd-Frank Wall Street Reform and Consumer Protection Act, signed into law in 2010, that finally brought the definition of accredited investor under scrutiny, as that law requires the SEC to re-examine the definition of an individual accorded accredited investor status every four years.
Crucial to the success of new rules allowing RIAs to manage heretofore segmented funds, Dowd says, is that the advisor serve only one master — the client.
"It should be a true, unconflicted fiduciary" he says. "Not a hybrid advisor who accepts commissions or trailers." See: A cottage industry of hedge funds-to-RIAs is springing up but so far the mutual fund industry looks like the big winner.
Dowd notes that the minimum investment for a private placement used to be much higher — often in the $100,000 range. In the last five years, he has seen minimums as low as $5,000.
Bottom line, he says, "an advisor should be able to offer customers a full range of investments" that include private issues.
Reg D in play
The SEC staff's redefinition of a private placement investor is limited to higher-net-worth investors — exactly the prized niche currently more likely to invest through an RIA than a traditional stockbroker. See: Buy alternative investments and get over Madoff, especially as interest rates threaten to rise: columnist.
RIAs already handle most of the securities placed under Regulation D in the Securities Act of 1933, which allows for exemptions to a prospectus requirement if the investor is deemed "sophisticated" enough. See: The alternative investments sales cycle for RIAs got longer but marketing patience got shorter.
Hedge funds and private equity firms receive the largest share of private placement capital, according to SEC data. From 2009 to 2012, more than 80% of the $3.4 trillion raised under Reg. D were by funds regulated under the Private Funds Investment Advisers Registration Act. See: Now come the robo-alts firms — a full flock of 'em as unwavering as the robo-advisors.
Inflation irrelevant
SEC staff is now recommending that the financial threshold for an accredited investor be raised to individuals with annual income of $500,000, married couples with joint income of 750,000 or individuals with a net worth of $2.5 million. If approved, this would be the first time that these amounts have changed in 30 years.
Individual accredited investors have been defined solely by their personal income or net worth since the 1980s. The Commission established the current threshold of $200,000 of individual income and $1 million net worth for joint households in 1982 and the $300,000 joint income threshold in 1988. Since then, the number of U.S. households qualifying as accredited investors has increased from approximately 2% of the population to over 10%, as a result of inflation. See: The hedge fund legal elite meet in NYC to wrestle with a terrifying new threat — RIA-like accountability.
The SEC's staff report notes that due to inflation alone, the $200,000 individual income threshold represents approximately $433,000 to $491,000 in today's dollars and the $300,000 joint income threshold represents approximately $529,000 to $601,000 in today's dollars. The $1 million net worth threshold established represents approximately $2.16 million to $2.45 million today.
But none of these calculations address the crux of the issue, says Dowd.
"Adjusting for inflation does not correct the problem," he says. "There is no correlation between an investor's income and net worth and their investment sophistication." See: 8 reasons why the hedge fund industry deserves a second look in 2013 and why RIAs are so well positioned to capitalize.
Grohowski declines to handicap the odds that the SEC will ultimately accept the idea and formulate a rule that will permit any investor who uses an RIA as an intermediary to be deemed to be accredited.
Start us up
Bucking the tide are several members of Congress led by Scott Garrett (R-NJ). If they have their way, the SEC will prioritize capital for startups and job creation by leaving the current definition in place.
Startup financing was, and is, only a small portion of Reg. D offerings.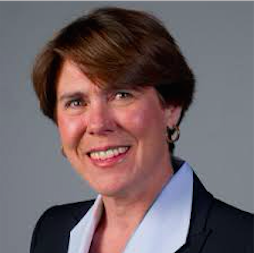 Barbara Roper: We question whether income
alone, absent any past significant experience
with investing, should satisfy the definition.

Consumer groups disagree with putting businesses ahead of investors.
"We question whether income alone, absent any past significant experience with investing, should satisfy the definition," says Barbara Roper, director of investor protection for the Consumer Federation of America, an association of non-profit consumer organizations based in Washington. See: CFA Institute chief minces no words about blaming and shaming bad behavior.
The Angel Capital Association, a self-described "collective of accredited angel investors, North America's most prolific early-stage investment class," surveyed its 12,000¬some members in January 2014 and found that more than a quarter of its members would lose their status as an accredited investor if the SEC implemented the higher thresholds. The ACA, headquartered Overland Park, Kan., wants the current thresholds to remain intact but also agrees that financial sophistication should be a component of the definition irrespective of wealth or income.
According to the Center for Venture Research at the University of New Hampshire, 70,730 entrepreneurial ventures received angel funding in 2013. Forty-five percent of those investments went to businesses in the seed and startup stage. See: How and why I'm starting an RIA from scratch and what I'm spending to make it happen.
Research published by the Ewing Kauffman Foundation of Kansas City, Mo. found that were it not for new businesses there would have been no net job growth in the U.S. economy in the last 15 years. In a comment letter, the foundation told the SEC that "the current definition works fine and should remain as is. Increasing the financial threshold to attain or retain qualification as an accredited investor will have particularly negative consequences to angel investing which provides an important source of capital to startups."
Bright line
The purpose of the accredited investor concept, according to the SEC, is to identify, using a bright-line definition, "those persons whose financial sophistication and ability to sustain the risk of loss of investment or ability to fend for themselves render the protections of the Securities Act's registration process unnecessary."
The GAO found that simply increasing the net worth and income benchmarks to account for inflation would mean that 60% of individuals who current qualify as accredited investors would not qualify under the proposed increased net worth and income standards.
Although non-financial issuers raised substantially less than fund issuers in the aggregate Reg D market, they account for 60% of all new offerings and Form D filings.
Twenty percent of these smaller non-financial offerings fund some type of real estate, so it's not surprising that the Real Estate Investment Securities Association, which represents 1600 real estate sponsors, has also recommended that the current net worth and income thresholds be maintained. See: One-Man Think Tank: Inside the due diligence that uncovered serious questions about a REIT.
---
---
Share your thoughts and opinions with the author or other readers.
---