News, Vision & Voice for the Advisory Community
As the NYC robo hits $5 billion ahead of its rivals, Amy Shapero will deploy hundreds of millions en route to a stock symbol
July 15, 2016 — 5:54 PM UTC by Brooke Southall
Brooke's Note: Two things jump to mind pondering robo-advisors. First is the automation of financial advice. Second is the millennials, who, we're told, run the robo show. In this quadrant of financial advice, the faith in this pairing of our most humanistic (reportedly) sociological swath in millennials with the decidedly non-human circuitry at their digits, "robots," is devout. So when a robo-advisor hires a seasoned baby boomer like Amy Shapero with a blue-chip corporate pedigree — a woman no less! — it is as if man has bitten dog. Then again, nobody is clearer on the limits of robotics and millennials than people who are immersed in them day to day. But kudos to Jon Stein and Eli Broverman for acting on that knowledge.
After 12 months of searching and eight years since its founding, Betterment Holdings Inc., housed in an old toy factory and led by millennials, has hired its first grownup-in-chief.
The New York-based robo-advisor has landed 53-year-old Amy Shapero. Her formal title is chief financial officer but she will be expected to add far more than financial knowledge to her new employer. Shapero's eclectic career balances stints at standard bearers like Goldman Sachs and Standard & Poor's with VC-backed unknowns like Sailthru Inc. of New York, an online marketing firm, and Westminster, Colo.-based DigitalGlobe, which provides high‐resolution Earth imagery, data and analytics. Her duties in these firms varied widely.
Shapero's hire comes as Betterment attains the lofty $5 billion mark for managed assets. The robo's co-founder, Eli Broverman, confides that the timing is a coincidence — at least in one sense. See: After LinkedIn's stock retreats, LinkedIn CEO hosts NYC event with Merrill's Thiel, Allianz's El-Erian, BNY's Hassell and a robo-panel.
Millions more to be served
Betterment's CEO, Jon Stein, credits Betterment's growth with providing the right bait to land such a big fish.
"This kind of growth is the reason that we're attracting top talent like Amy," he said in a statement.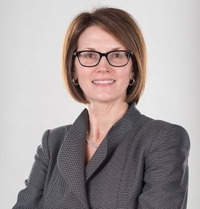 Shapero, who has been quietly on board for a few weeks, shoulders the mammoth expectations that she will help shepherd Betterment to five-fold-plus growth sooner rather than later — a goal that she seems to acknowledge in her prepared remarks.
"I'm excited to help the company grow and guide it to becoming a firm that serves millions of customers."
The company currently serves 175,000 customers. Shapero declined an interview. See: Betterment informs RIA clients of new $2,400 license fee then cancels it, for now, after advisor blowback.
Fresh eye
Those wondering what blueprint Stein is following with the Shapero hire need look no further than the dynamic duo of Mark Zuckerberg and Sheryl Sandberg atop Facebook, says Min Zhang, founder of Totum Wealth, i.e. the pairing of a young Harvard-educated millennial with an older woman loaded with no-nonsense experience.
Zhang adds that bestowing power on an outsider makes sense because she is emotionally set apart from the whole vision and zeal mindset of founding a company.
Broverman says Betterment now has a "clear line of sight" to achieving a level of critical mass that seemed only a speculative outcome as recently as 2014. Before the spurt that propelled the company from $1 billion to $4 billion, the founders knew they needed to grow 15 to 20 times in size. Now, Broverman says, it's down to "low single digits." See: With algorithms and awkward questions, an ex-PIMCO 32-year-old crashes the RIA business.
Honing in on IPO
One of the maestros of orchestrating CEO-level decisions, like hiring a CFO, says that when a fast-growing, venture-capital-backed firm fills this kind of position that it sends a pretty clear message.
"My best guess … she is coming in to prep for an IPO," says Chip Roame, managing principal of Tiburon [Calif.] Strategic Advisors and producer of the Tiburon CEO Summit conference series.
Broverman gives a qualified nod to Roame's supposition.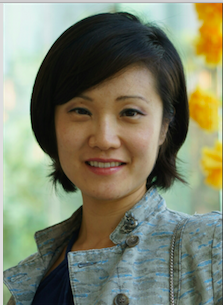 "We've always had the ambition [to complete an IPO] and see being a public company as part of our future," he says. "That doesn't mean an IPO is right ahead of us. But there's a great probability [that it will happen eventually]. We want to be prepared and that's a part of what she's here to do — implement all the best practices of a public company." See: Top RIA takeaways from my trip to New York City and my stop-by at the Tiburon CEO Summit.
IPOs aside, the timing of the hire looks right, says Doug Fritz, former chief technology officer of First Republic Bank in an email.
"Someone with experience to efficiently run the finances, but with an eye on the future. It's something any other advisory form would/should think about doing at around $5 billion to 10 billion."
Wealthfront rivalry
Wealthfront Inc., which manages about $3.5 billion, hired a CFO in Ashley Fieglein Johnson about a year ago, sparking speculation of an IPO for Betterment's chief rival. See: Two ways of reading Wealthfront's inscrutable hire of a power CFO — one it may not really need anytime soon.
"Silicon Valley talent does not stay for a company that's stuck in the No. 2 position," he writes in an email. "If Wealthfront cannot reinvigorate their growth soon, I suspect they'll start to lose talent who no longer see a big payday in their future." See: After Betterment's $100 million VC raise makes 25 newspapers, Wealthfront unveils 3.0 on blog and Twitter.
In sheer assets, the robo-advisor leader is Charles Schwab & Co., which had $7 billion in Schwab Intelligent Portfolios as of March 31 and is expected to post a big jump in the next few weeks when its earnings get posted. See: What Neesha Hathi told the In|Vest 2016 in NYC crowd in her debut as Schwab robo chief — and how she elicited one gasp from the crowd.
Where's the driver?
What makes Shapero's deep experience so vital to Betterment's development is the firm's complex business model: 190 employees run three separate channels — retail, 401(k) and custody and asset management on behalf of RIAs.
But Kitces sees a downside to Betterment's diversification.
"Betterment's growth is notable, but their growth rates are still slowing even as the assets accumulate, ostensibly [due to] some combination of the challenge in scaling their growth and increased competition from other robos and digital advice players," he writes.
"And it's now harder than ever to even figure out what's driving the growth at Betterment —- is it still their direct-to-consumer business? Or is their growth now coming more from advisors on their Institutional platform? Or are they 'secretly' transforming into a 401(k) provider because it's that portion of their business that's growing the most?" See: Betterment's bad-news play at getting in good with RIAs and investors.
Sources close to Betterment estimate that fewer than 10% of its assets currently derive from RIAs and plan sponsors.
Kitces, a user of Betterment Institutional via his firm, XY Planning Network, adds: "Not that it's bad to grow, but we don't know what is actually growing there now."
Talent begets talent
One unalloyed positive for Betterment is its 50% leap in average account size, which Broverman attributes to existing clients consolidating assets and investors with bigger accounts signing on.
"Assets beget assets," he says.
Broverman, a chemist and lawyer by university training, adds he's optimistic that the Shapero hire will beget other top-tier managerial types.
"She's going to help us attract other senior talent."
---
Mentioned in this article:
---
---
Share your thoughts and opinions with the author or other readers.
---