News, Vision & Voice for the Advisory Community
Both custodians counter their peewee size by offering that something extra
July 14, 2016 — 8:11 PM UTC by Lisa Shidler
Brooke's Note: Last but not least, we have Equity Advisor Solutions and Folio Institutional as micro-custodians that you might want to know about as your RIA custodian. See: The non-Big Four RIA custodians, no longer runts but stunted in growth, are applying tougher love to hobbyist RIAs. Like so many custodians they aggressively seem to stay off the radar with the blandest, least memorable names and the most ludicrous ways of describing their value. See: How an eclectic trio of RIA custodians are willfully gaining ground with snail-like precision — Part 2 of 3. We try again to cut through their willful business-speak to let you know these are entrepreneurs who match up well with certain RIAs, often smaller ones, even if they sometimes talk like State Street's most satanically Orwellian spokespersons. We chide these RIA custodians with love and hope they evolve to allow RIAs to choose from more snowflake-patterned templates of business structure and service.
Equity Advisor Solutions LLC's advisor count is finally a quantifiable growth story.
The Denver-based firm, which is helmed by ex-Fiserv Inc. executives, has nearly doubled in the past year, from 70 to 130, with cumulative assets under management growing in that same time period from $12.5 billion to $13.5 billion. The firm is part of Equity Trust Co., which acts as a custodian for 8,000 advisors.
Equity Advisor Solutions, with a plug-and-play approach and a willingness to allow overnight parking to alternative investments typically shunted off to satellite lots, attracts advisors with its portfolio management software, trading software and portfolio modeling — all standard. Omaha, Neb.-based Orion Advisor Services is at the core of the software. See: Ex-Fiserv executives bid to create a new force in RIA custody by taking the Equity Trust bull by the horns.
Equity Advisor Solutions helps advisors with invoicing and billing. In addition, it touts its willingness to hold alternative assets such as hedge funds, real estate and private placements — something other custodians do so only grudgingly. See: The 30-day alternative assets challenge: Finding the right successor custodian.
Founded in 1974 as a registered broker-dealer, Equity Trust Co. has a long history in financial services but is still considered a relative newcomer to the RIA segment. Over the last five years it has been expanding and growing in the RIA arena. Equity Trust currently custodies $13.5 billion in assets for about 135,000 accounts. All of the assets are held at custodian Equity Trust Co.
More than the usual
Sean Gultig has been president of EAS since 2010. Before that, he was vice president of IRA services, and before that of advisor services of Brookfield, Wis.-based Fiserv. See: Fiserv purchase of CashEdge could affect account aggregation space.
Equity Advisor Solutions helps consolidate systems and reduce technology costs for advisors. The company also holds all client assets, including the aforementioned alternative investments, on one custodial platform.
Equity Advisor Solutions is angling for satisfying malcontents. "We provide custom solutions to both breakaways and advisors disgruntled with their current custodian. We also work with broker-dealers that are looking for a holistic solution that pulls together their alternative investments and traditional asset all on one sophisticated technology and custody platform," Gultig writes in an email.
He continues: "In addition to providing the same services as the non-niche providers, our objective is to change the way advisors look at their custodian by offering more than just custodial services. We provide custom technology, custody and back offices solutions."
The firm hired Mark Avers as national sales manager in 2014. Previously, Avers served as national sales director of San Diego-based Shareholders Service Group Inc.
Equity Advisor Solutions data download
Leadership team: Sean Gultig, president; Mark Avers, business development
Headquarters: Denver
Advisors count: 130
Total assets: $13.5 billion
Niche: Smaller advisors
Employees including Equity Trust: 402
Technology improvements: Advisor and client portals and e-signature capabilities
Robo strategy: A platform that enables advisors to implement their own robo strategy; it tailors its offering to accommodate advisors' business model and includes offerings for smaller accounts.
Folio Institutional, FOLIOfn Investments Inc.
Folio has been around since 1999. It was ahead of its time then and its executives are optimistic that in an era of automation it might regain some of its mojo.
For now, most RIAs still don't know what the firm does — or even what industry it exists in.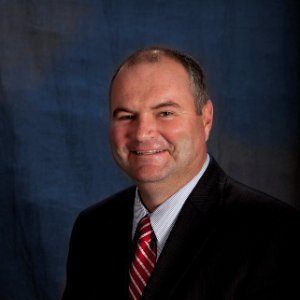 Sean Gultig: Our objective is to
change the way advisors look at
their custodian by offering more than
just custodial services.
"People often mistake us as a technology platform and not a custodian. They engage with us because they want a technology provider. People don't realize we're a custodian." Greg Vigrass, president of Folio Institutional.
Custodian Folio Institutional is offered by FOLIOfn Investments Inc., which is a self-clearing broker-dealer launched in 1999 geared toward individual investors. The broker-dealer is, in turn, a wholly owned subsidiary of FOLIOfn Inc., which provides investment technology, management consulting and other services to financial services firms. The Folio firms are headquartered in the Northern Virginia technology corridor in McLean, Va. See: A peek inside the rising RIA custodians fighting to overtake the Big Four.
Vigrass has been at Folio Institutional since March 2003 and is also executive vice president of FOLIOfn. He began his career with a 10-year stint at San Francisco-based Charles Schwab Institutional as regional director, leaving in 1999 to work for The Reserve Funds and then at telecommunications firm GlobeNet before joining Folio.
Ahead of its time
Vigrass says that even after RIAs understand that Folio Institutional is a custodian, there is another common misconception that his firm must battle.
"We often get confusion that Folio is only appropriate for small accounts."
His retort: "The answer is we're very good at providing service of all accounts. We provide trading portfolio modeling exceptionally well. We've got financial planning. We're open architecture. We just decided to stick to our guns and do what we do well. We believe the technology is increasingly important for advisors to do their business. It allows them to scale and allows them to be efficient. People want to do business online and electronically." See: Folio Institutional finds its winning formula for RIA custody in specialized trading technology.
Vigrass points out Folio was ahead of its time and began offering fractional shares and dollar-based reporting as well as a digital-account offering in the late 1990s.
"We focused heavily on RIAs and broker-dealers. People understood the benefit and were able to utilize and leverage the technology," he says.
ETFs will likely be the major beneficiaries from the Department of Labor's new rule, thanks to their low cost.
"You will see recordkeepers looking to support these types of investments as well," Vigrass says. See: Schwab 'fesses up to Wall Street just how hard winning plan sponsors to its 401(k) ETF platform will be.
Asset gatherers
Working to keep its technology lead, Folio Institutional recently launched its robo technology. Advisor Connexion allows advisors to easily include a robo component to their business. So far, about 65 firms are using Advisor Connexion.
Folio co-brands with the RIA. It hosts a questionnaire and creates the investor profile and scoring links. "We don't outsource our robo to Betterment or anyone. If you're an advisor, you are the value component and you can choose the point to which you can offer additional services to certain clients," Vigrass says.
His firm's robo lets RIAs outsource money management much the way they would with a TAMP, but at a lower cost.
"We offer a number of things that are integrated and available on the platform for people to use including a model manager exchange supermarket that makes portfolio strategies available on a fee-basis. All of a sudden someone can be an asset gatherer and outsource." See: With RIAs deliberately not in mind, Fidelity Investments launches Fidelity Go, a robo-advisor with the human touch of Vince Gubitosi.
"The reason I think we're ahead of the others is we own and run our own technology 100%. We're not incumbent on any system. That means we've got the ability to be far more flexible. We're like the plumbers."
The firm ended 2014 with 362 advisory firms and 2015 with 405 firms. Those firms are predominantly startups but Folio also has larger RIAs — those with $100 million to $500 million in assets.
"We do get our share of startups and we don't have imposed minimums. We're looking for advisors that are committed to the business. For startups, we want to understand that there is a real commitment to and we want to have an understanding of how we can support the firm," Vigrass says.
Folio Institutional data download
Leadership: Steve Wallman, founder and CEO of FOLIOfn; Greg Vigrass, president of Folio Institutional
Headquarters: McLean, Va.
Advisor count: 405
Assets: Undisclosed
Niche: Smaller RIAs who have specific technology needs that can be addressed by an "easy-to-use but sophisticated" brokerage platform and services such as portfolio construction
Employees: 110
Robo capability: Advisor Connexion has been specifically marketed as a digital or robo-type offering since 2013. Advisor Connexion has more than 60 firms using its capabilities.
Technology improvements: Advisor Dashboard, a web-based practice management and productivity tool that streamlines advisors' day-to-day operations and which offers an array of customizable views, launched in 2015; VIA Folio, an open API platform for brokerages, funding portals, issuers, investors and advisors, launched in 2014; Tax Football for tax harvesting; Folio supports trading for NextShares and provides customizable investor questionnaires, profiling tools and an investment policy statement.
Upcoming technology: Model-based fractional share trading and robo advice; improved mobile capability, performance reporting and billing capabilities for advisors; improve integrations with third-party tools.
---
Mentioned in this article:
---
---
Share your thoughts and opinions with the author or other readers.
Jacob said:
July 22, 2016 — 2:14 PM UTC
Startup or not Folio is a great custodian and highly recommended. With third party tools such as FI Analytics (https://fi-analytics.com) you'll have a winning combination.
---
---