Bill Hamm: We can do it at significantly less cost than what I was paying LPL and they are fine with it.
Brooke's Note: The dance between FINRA, the SEC, RIAs, the possibility of a new SRO, the Merrill Lynch rule and the DOL is one thing. The waltz between LPL and IFP is another — but with similar forces at work. How do you oversee advisors as effectively as possible and as cheaply as possible? The OSJ model, from afar, looks a little like that small town that has the cop walking the streets getting to know everybody — especially the kids who might be prone to making a bad decision. In that metaphor, LPL looks a little more like the state police brought in when higher crimes and misdemeanors occur than the local constabulary can be counted on to handle with assuredness. Both have their place. Yet as a matter of day-to-day living, a local approach to local matters is a nice equilibrium to get back to.
The on-again, off-again relationship between LPL Financial and one of its most gargantuan RIA clients is on again — for now.
The Boston-based independent broker-dealer has restored the right of Independent Financial Partners to self-supervise its several hundred representatives after taking those rights away in 2013. The repossession of IFP's office of supervisory jurisdiction, or OSJ in industry parlance, followed the Tampa, Fla.-based RIA's compliance snafu in 2012 — one that proved costly in dollar terms and in advisor satisfaction. See: An LPL super-client hits 'pause' on recruiting after an SEC inquiry and LPL is playing a parental role.
LPL charged IFP about $1 million annually to absorb oversight duties, which is nearly double the cost of doing it in-house, according to IFP founder Bill Hamm Jr. The compliance handover also cramped IFP's style as LPL examiners don't know the advisors as well and LPL bifurcates its efforts between fee-based and brokerage assets. See: Weighed down by nonstop fines, LPL finally buys ounce of prevention by putting ex-FINRA veterans on its payroll.
Still, the revocation of the OSJ failed to kill IFP's momentum.
IFP oversees around $30 billion in plan assets and has about $4.3 billion in assets on its RIA, according to the most recent ADV. The firm also oversees another $5 million in commission assets. Plan assets represent about 30% to 35% of revenues. The firm has 55 employees and 280 advisory offices.
Hitting $100 million in revenues
In 2012, IFP had $55 million in annual revenue with 320 producing advisors and a total of more than 400 advisors including non-producing advisors. The firm now is generating $100 million in revenues with 467 producing advisors and 556 advisors including non-producing advisors.
A year ago, IFP lost one of its top advisors, Troy Hammond, who took about 40 advisors with him and $10 billion in mostly retirement assets. See: As $160-billion CAPTRUST makes a snack of $10-billion Pensionmark, Fielding Miller accelerates his roll-up plans with a liberal structure.
One of IFP's top advisors, Jim O'Shaughnessy, managing partner at Sheridan Road Financial LLC headquarters in Northbrook, Illinois, says he wouldn't stay with IFP if he wasn't confident in the company.
"We've been happy with the team that IFP has built over the last three years," he says. "In a perfect world, part of the reason we belong to a group like IFP is so we can have more of a personalized service model than what LPL can provide since it works with 15,000 advisors." See: Report: 'Brother-in-law' dabblers are giving 401(k) ground slowly to specialists in $1.3 trillion market.
In addition to the departure of Hammond's advisors, Hamm says a number of lower producers also left when LPL changed the payout for its larger firms in 2013. While the firm has had slower advisor growth, Hamm says the types of advisors joining now have higher assets. See: LPL reaches hard-won agreement to rein in bonuses to big advisors that had proved to be overly generous.
"The average production of our newer advisors is significantly higher than a couple of years ago. The average producer we are engaging now has production north of $500,000. So, we are being more efficient with our growth, which is a continual goal of ours. Changes in our recruiting staff the last couple of years also created a lag in number of advisors recruited, but that has since picked back up," he says. See: LPL to Wall Street types: We're in phase three.
Intimacy restored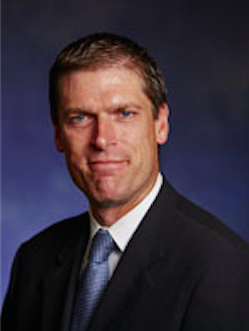 With the regained authority to handle all compliance, the 60-year-old founder has regained his swagger and confidence back and says IFP is best suited to handle all of the compliance needs of its advisors.
"It's not that they were bad but there are certain standards we wanted to make available to our advisors. LPL had the supervisory on the broker-dealer side and it was more to the point that we're already doing the RIA compliance and we can do a better job doing both [RIA and brokerage] because we're intimately involved with the RIA and broker-dealer. It's more efficient for us to do both. Most of our advisors have fee-based and commission-based clients. By having the same people oversee an advisor's situation, it gives us a better picture of what is going on and it's a better compliance structure."
LPL spokesman Jeff Mochal declined to comment when asked if a firm like IFP is better at providing its own compliance than the giant broker-dealer.
But he did email the following statement: "We support independent financial advisors in a range of affiliation models, from individual practices to large enterprises that support a network of advisors. Most importantly, we want to ensure advisors and firms can choose from the depth and breadth of tools, resources and expertise we have available so they can manage and grow their practice in ways that are best for their clients and their business."
While O'Shaughnessy says that LPL did an adequate job as compliance overseer, he is optimistic that IFP will be better.
"IFP knows us more intimately than LPL does and they can oversee supervision for all of our compliance." His firm manages more than $10 billion in retirement assets and has $400 million in wealth management assets. See: How Bill Hamm is turning a $10 billion-plus loss of 401(k) assets into a revenue-neutral, neural-neutral experience.
Hammond, who left IFP last summer, says he always had a good relationship with IFP but that the ping-ponging between IFP and LPL when it came to compliance oversight was be difficult.
"During the time we were with IFP parts of the OSJ compliance role moved back and forth from LPL to IFP and it sounds like that is happening again. That got a little confusing for our advisors and likely for the compliance people themselves and it did make some aspects of that more challenging. I cannot speak to what part or parts are being given back to IFP or why, as I have been out of touch with them for a while."
Eyes open
With the status quo restored, there are rumors that IFP may be in the market to replace LPL.
While Hamm says there are no current plans to leave LPL in the immediate future, he acknowledges that he's got his eyes wide open at other potential firms that can potentially handle IFPs brokerage assets.
"We do always consider what other options we have and what they would look like and LPL knows this," he writes in an email. "Any hybrid owner that has his advisor's best interest at heart is always looking at and evaluating other options because you never know what changes your current partners may take. As our business mix moves more towards the fee and advisory side (65% fee now, probably 85% within a year or so) we may look at how best to fulfill the brokerage need." See: The RIA-ification intrinsic to LPL's preemptive DOL policy changes — yet how tightly to revenue sharing in IRAs it is hanging.
The IFP compliance team recently added three analysts for a total of 12, and is led by Chris Cokinis, who has more than 35 years in the financial services industry and with stints at firms including VSR Financial Services Inc. Argentus Partners LLC, ING Financial Partners Inc. Audra Milligan is firm's new chief of staff. In the newly created position, she will act as liaison between the staff and the executive team and will be responsible for leading and implementing IFP's strategic growth initiatives.
New plan
In preparation to take back the OSJ from LPL, Hamm says the firm had to come up with a compliance plan — no different from any other firm.
"We took a look at it and told them this is something we wanted to do. We created a business plan and they reviewed our business plan. They wanted to make sure we had the right people in the right places and we did meet this expectation," he says.
Hamm contends that the transgression that started the situation was largely technical in nature.
"It was a compliance reporting error. It was mainly a checklist form that was done improperly by a person who was then terminated. It escalated from there. We went ahead with home office supervision because it was priced appropriately and we transferred the risk of the brokerage side back to LPL. It had some benefits but here recently we wanted to make sure we oversee everything. We can do it at significantly less cost than what I was paying LPL and they are fine with it." See: How Bill Hamm is turning a $10 billion-plus loss of 401(k) assets into a revenue-neutral, neural-neutral experience.
Hamm is convinced this decision to absorb more compliance risk will also help his advisors. "Now, they're only talking to one person for RIA and brokerage-compliance. There was always an issue on the brokerage side. Now, we have direct control to solve problems that come up."
He adds: "The IFP service mentality is something our advisors appreciate and look forward to."
---
Related Moves
August 19, 2020 – 2:18 AM
---
October 5, 2018 – 7:40 PM
---
---
Mentioned in this article:
---
---
---