Robb Baldwin: Dealing with advisors who require lots of effort with very little assets, you realize that some of the greatest risk you end up facing is from small advisors.
Brooke's Note: Disruption is everywhere in the in the RIA business, with new attempts to automate and scale the delivery of fiduciary-laced financial advice appearing or evolving every day, it seems. Yet RIA custody — with its fat profit margins and ubiquity — has remained immune to anything but mosquito-bite-level damage from a host of entrepreneurs who have tried to drain the blood of mastodons like Schwab. Neither custody leaders nor the basic custody value proposition have changed all that much. At base, a custodian is nothing more than a parking lot for assets. That is the bad news. The good news is that virtually every RIA custody startup of the past 15 years is still alive — some limping and others with an air of thriving. It occurred to us that we'd lost the thread of many of these players' stories and that we ought to reach out to as many as we could for updates. The efforts have more than borne fruit and the stories in many cases were more dynamic and encouraging than we'd realized. We start this three-part series with close looks at Scottrade and Trade-PMR as the two small custodians tinker with policies, leadership changes, fees and more.
Three years ago, RIABiz wondered aloud if the era of the monolithic RIA custodian was coming to an end.
Although we failed to identify an extinction-level event on the horizon for these mighty companies that provide vital clearing, technology and other outsourcing services to RIAs, we did note the continuing advance of smaller custodians on the phalanx of legacy firms — movement we've been tracking since 2011. See: A peek inside the rising RIA custodians fighting to overtake the Big Four.
But when we recently asked expert custody trackers for an update on these upstart firms, there was a marked lack of alarm.
"I have really not come across any of those [startups] in a while," said Philip Palaveev of The Ensemble Practice LLC, when asked about how the smaller custodians were faring.
Bing Waldert, managing director of U.S. research at Boston-based Cerulli Associates,, which monitors the major custodians, allows that the smaller ones bask in obscurity.
"We haven't been tracking these firms closely."
Looking both ways
But these untracked second-tier custodians deserve a little more attention.
Here's why: Traditionally, in the manner of most startups, these custodians accepted all comers. But now, some of these custodians are giving slower-growing advisors their walking papers rather than raise fees on their more successful RIAs. See: Part II: RIA custodians' answer to challenges to their monolithic control: We still have big-time scale advantages.
At this critical stage of their growth, smaller custodians need to perfect the art of looking upmarket without taking their eyes off the needs of niche customers who pay ample fees to keep the lights on.
"It's a tricky proposition," says Alois Pirker, an analyst with Aite Group in Boston. "The prime RIA custodians have increased their minimums. These smaller custodians need to decide if they want to start focusing on bigger firms. But someone needs to work with smaller firms. About two-thirds of the market is under $100 million [in AUM]. You've got to figure out how to work with these advisors with scale." See: A small RIA custodian in San Diego faces a new challenge: accelerating growth [updated].
Nodding giants?
The good news for these smaller players is that the four major RIA custody players, with their $2.3 trillion in cumulative RIA assets, are soft targets in the sense that while their scale allows them to provide call center-type service, advisors' special needs aren't always accommodated. Smaller RIAs, in particular, are hard for sales staff at big custodians to get excited about; they just don't produce great revenues. Executives at these Big Four custodians yawn, too, knowing that big teams are their bread and butter.
San Francisco-based Schwab Advisor Services remains the overwhelming leader in the field with its more than $1.1 trillion in AUM. Boston-based Fidelity Clearing & Custody has about $1.5 trillion in total clearing and custody assets, which includes National Financial, but declines to disclose its RIA assets. Historically, there's been a 50/50 split between clearing and custody assets, which would put its custody assets at about $750 billion. In third place is TD Ameritrade in Jersey City, N.J. with more than $300 billion. Pershing Advisor Solutions LLC, also based in Jersey City, brings up the rear with $153 billion.
It's with this backdrop in mind — a bunch of big dogs with puppies nipping at their ankles — that we present a three-part series examining seven up-and-coming custodians. Although most smaller custodians decline to disclose the amount of assets they hold on behalf of RIAs, it's safe to say that none hold more than $15 billion without doing some creative counting of associated commission assets held by hybrids — or adding in assets of asset managers, turnkey asset management programs and other non-classic RIA models. A classic RIA tends to serve mostly high-net-worth individuals directly via human contact with at least some pretense of financial planning or "wealth management" tossed in.
In this initial article we cover two custodians for whom pruning of micro-RIAs has become standard operating procedure.
TRADE-PMR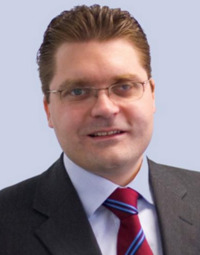 In the last two years Trade-PMR Inc.., the Gainesville, Fla.-based custodian has cut more than 300 of its 1,300 advisors loose. Those smaller RIAs — mostly firms with less than $100 million AUM — were simply creating too much work for staffers, costing the custodian too much money and exposing the firm to too much liability, says CEO Robb Baldwin in a refrain reminiscent of the owners of small independent broker-dealers. See: The emerging asset custodians rake in small RIAs.
"The cashiering work load is dramatic," Baldwin says. "When dealing with advisors who require lots of effort with very little assets, you realize that some of the greatest risk you end up facing is from small advisors."
He says a significant portion of that risk arises from smaller firms' susceptibility to Internet scams.
"There is a lot of fraud being perpetuated on advisors. It's the classic case where a 'client' emails the advisor and says, 'I'm traveling to a relative's funeral and I need a wire transfer done immediately. Please don't call me and please get this done by the end of the day.' Now, you've got an advisor panicking. They don't know it but the client's email has been hacked. It's the classic case. They push us to wire money and we can't get it back." See: RIAs need to become students of financial fraud so scam artists can't rent their credibility.
Although all sorts of companies, big and small, fall prey to such hucksters, Baldwin says smaller advisors "who aren't as savvy and don't pick up on that situation" are particularly vulnerable. See: RIAs get hit with data losses held at small RIA-owned firm that, in turn, blames giant Amazon for lack of backup and for selling its space.
It's just one example of the growing pains experienced by upwardly mobile RIAs and the custodians that serve them, says Pirker.
"The problems of these smaller advisors are getting bigger. And, they rely on you more. There is a market for them, but it's a tricky one. You need to know how to do it without getting carried away with the bells and whistles."
Baldwin founded Trade-PMR in 1998 after going through a tough custodian transition with his own RIA Portfolio Management and Research Inc. See: Trade-PMR is elbowing its way into the RIA custody market with cheap software and expensive advertising slots.
The firm attracts hybrid advisors who are slashing their commission basis in favor of becoming pure RIAs. Baldwin says he's content for now with Trade-PMR's 1,000-advisor headcount. He declined to discuss his firm's assets but said the firm has grown its assets by 43% even as it pares down advisors.
Having firsthand experience on both sides of the RIA-custody equation made the process of deciding which advisors to keep and which to cut loose all the more difficult.
"It took more than 24 months and it wasn't black and white. You had to analyze each case individually. We picked a group of advisors under $10 million and would go through that list and continued to monitor it stage after stage. Every quarter, we did an analysis. We always warned them that they're at a low asset level and low activity level and tried to get them to grow their business. We then decided it was time for them to have another home."
There is no minimum asset level for advisors at Trade-PMR but RIAs are expected to reach $2.5 million in assets within a few months of joining.
Spanking new robo
When it comes to technology, Baldwin argues that his firm has an edge over its competitors — even its largest ones. Services such as automatic fee deductions have been commonplace at Trade-PMR for years, he says, services that even the Big Four are just now starting to implement. See: Several hundred small RIAs gain access to Black Diamond software at reduced rates.
The firm also boasts of its cloud-based Fusion Advisor Workstation, which Baldwin says calculates analytics for an RIA's entire practice as well as single accounts. The workstation also offers a performance reporting system that updates data daily to produce individual account reports or consolidated reports across multiple accounts. See: How one RIA is running his practice on a Mac and finding it totally doable.
Trade-PMR launched its own robo-advisor, EarnWise, at the Synergy2016 conference in Manalapan, Fla. in May. Although the program is still in beta, Baldwin offers a few details.
"We've got performance reports built in and everything is there for the client. Nobody has what we've got with Fusion — where you can have everything — portfolio rebalancing, performance reporting and everything is in house." See: With apprehension in the air, Schwab invites its RIAs to a one-hour meeting about robo-advice.
Trade-PMR will charge 30 basis points to end-clients using EarnWise, but Baldwin stresses that the robo's appeal extends beyond its low costs.
"We try to be the all-purpose technology solution so they don't have to piece things together themselves. I consider us a boutique custodian that serves all types of advisors — larger advisors than we have in the past and those who are seeking an all-encompassing technology solution. We think we're ahead because of technology. Advisors today are starting to actually figure out that if you've got the best of class technology your costs are maintained and your profitability can continue to increase. In the past five to 10 years, advisors have seen their costs have gone up and they're tired of patchworking a technology solution."
In 2011, TradePMR partnered with First Clearing LLC, which is affiliated with Wells Fargo & Co. This deal allowed Trade-PMR to offer products, trusts and banking services provided by Wells Fargo. See: Wells Fargo now has a testing paw in the RIA stream.
Trade PMR data download
Leadership: Robb Baldwin, CEO and founder
Headquarters: Gainesville, Fla.
Founded: 1998
Employees: 45
Advisor count 2016: 1,000
Advisor count 2010: 550
Minimum asset level for advisors: None
Total assets: Undisclosed
Clearing: First Clearing LLC, an affiliate of Wells Fargo & Co.
Firm niche: Hybrid advisors moving away from commissions and toward becoming pure RIAs
RIA technology platform: Fusion Advisor Workstation
Robo-advisor: EarnWise, in beta until July 1.
SCOTTRADE ADVISOR SERVICES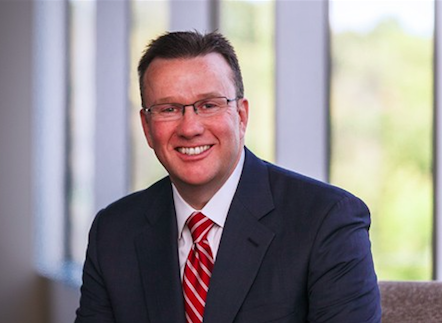 It's been a challenging 2016 for Scottrade Advisor Services Inc. and, indeed, for its parent company, Scottrade Financial Services Inc.
Late last year, Scottrade's CEO, Rodger Riney, announced he was being treated for myeloma, a form of blood cancer.
"Rodger is still doing well and is a part of the leadership team," says Scottrade spokesman Whitney Ellis. "We wanted to make sure we have a strong and talented leadership team in place. Rodger was a very important part of picking the leaders. As he likes to say, he's letting the talented people do what they do so well."
One of those talents, Brian Stimpfl, has been at the helm of Scottrade Advisor Services since July 2014 when Scottrade plucked the industry veteran from Plymouth, Minn.-based ActiFi. Before that, Stimpfl logged 23 years with TD Ameritrade Institutional. See: Brian Stimpfl resurfaces in an entrepreneurial mode.
Since Riney announced his illness, Stimpfl says Scottrade has bolstered its hiring at the top levels, bringing on about half-dozen leaders across all of its main businesses.
The RIA division, founded in 2005, continues to benefit from its parent company's advances, Stimpfl says, including the bank, which was launched in 2008, and the investment management arm, which launched in 2013. See: Some Scottrade RIAs think the company's giant branch network is ripe for referrals.
"My experience with ActiFi and TD give me some rear-mirror experience where you can understand how things happened and figure out how to accomplish what you want to accomplish. I've got past experiences over 20 years and that really helps to shape what our offer looks like today," Stimpfl says.
Commitment seeker
But turbulence at the custodian, launched in 2005, began before Stimpfl took up his duties when Scottrade Advisor Services began paring down its RIA advisors and some of its remaining ones groused about annual fees that went as high as $12,000. See: After cutting loose its RIA chief, Scottrade is culling some RIAs and imposing an 'unpublished' $12,000 fee on others.
That practice no longer exists, Stimpfl says.
"We don't have any custody fees for any clients on our platform. We don't have a custody fee just to be on our platform. Even if they have $1 million, they don't have to pay a custody fee. We have advisors on our platform with $1 million in custody."
But Stimpfl does acknowledge that his firm has, and will again, eliminate risky advisors from Scottrade's platform. He declines to state how many advisors Scottrade has trimmed since he joined and how many more it plans to in the future, but says the number of advisors with the custody unit has remained constant at about 1,000.
He was more specific when explaining why Scottrade has "fired" some firms in the past.
"We've gotten flags from a compliance standpoint and are looking for advisors who represent a risk. It's not just that they're below $5 million; they could have $50 million or $150 million, but if we feel there's an event that triggers a need to make a business decision, then we decide to go in a different direction." See: Scottrade proclaims itself the 'compliance custodian,' partnering with RIA In a Box and staffing a hotline with ex-regulators.
More simply put, Stimpfl says it's not an advisor's current AUM so much as its demonstrated desire to grow, and a plan for how achieve that growth, that counts most with Scottrade.
"We're working to eliminate relationships where there is no commitment to growth. What we're looking for is advisors who have a business plan and are in this full time."
Service for the little guy
Stimpfl considers state-registered RIAs Scottrade's plum clients but he declined to list how many state registered advisors hold assets with Scottrade. "We have about as good of a platform as anyone would find or that state-registered advisor," he says. See: What advisors should know about the next sweeping change: the switch from SEC oversight to state regulation.
He says that under his watch, small and larger advisors co-exist peacefully, and cites Scottrade's customer service — for large and small RIAs alike — as a particular point of pride.
"Service here is put on such a high pedestal, It just requires $50 million and you get one-on-one service, prioritized paperwork and account openings with prioritized phone service and white-glove assistance," Stimpfl says. "This level of service isn't available at our competitors until a much higher asset level. I believe it to be superior."
While competitors have lowered trading fees, Stimpfl says his firm's average $17 mutual fund trading fee is an attractive and important factor to cost-conscious RIAs.
"These fees still matter to some people and it depends on who the RIA is and their negotiating power. But we have very compelling combinations." See: Why an 18-year LPL rep moved most of his firm's $250 million of assets to Schwab.
Platform smorgasbord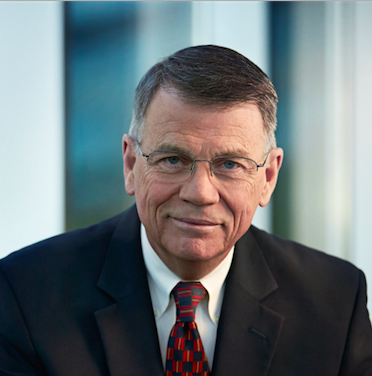 Stimpfl asserts that Scottrade's legacy online broker, which underwent a complete overhaul and was relaunched in 2014, offers advisors the best of technology.
"We've got an advisor platform that recently was completely rewritten and we spent several million on that project and now we're continuing to add features to build out the capabilities," he says. "The focus was to really offer a sleek platform that focused on core function that advisors need to run their business. Think trading, account information, file uploading and uploading of fees to clients' accounts." See: Eavesdropping on the T3 Pre-Conference Miami Vice-style.
Scottrade has relationships with 36 technology vendors that focus on financial planning, portfolio management, CRM, aggregation or rebalancing. The firm has 69 total relationships with technology and service providers.
In the last year, the custodian added eight technology integrations to its current offerings: Advisory World, Assetbook, Sycamore, BOSS, Quovo, Oranj, yHISoft and E-Valuator. Right now, Scottrade has no formal robo, but Stimpfl made it clear his firm is looking into digital options.
Scottrade Advisor Services data download
Parent company: Scottrade Financial Services Inc.
Leader: Brian Stimpfl
Headquarters: St. Louis
Founded: 2005
Employees: Scottrade declines to break out its RIA staffers but has a total of 3,800 for all of its divisions
Minimum asset level for advisors: None
Advisor count: About 1,000
Total assets: Declined to disclose
Clearing: Scottrade, Inc.
Niche: State-registered advisors with $100 million or less in assets
Technology improvements: Eight technology integrations added in the last year
Robo-advisor effort: No
---
---
Mentioned in this article:
---
---
---