Jon Stein [to CNBC]: The only thing I would do differently is I would put a notification in the app and say, 'By the way, we delayed trading right now,.
Brooke's Note: Betterment is, without a doubt, one of the most exciting, promising young companies in the RIA business. New York-based, VC-cash infused by $200 million-plus, flush with $4.8 billion of managed assets and with success in retail, RIA and 401(k) channels, this company is where the action is on so many fronts. However while nobody can argue with the brilliance of its growth, there are inevitable questions, prominent among them: How will an already large company, which has grown $800 million since March 31, react when it encounters various crises for the first time? When Brexit hit, the asset custodian and asset manager had to determine which hat to wear. It acted more like an active manager, in the opinion of RIAs. Whether it should have held off on trading and kept quite mum about it, and whether it plans to act any differently in the future, is what this article is about.
As the post-Brexit smoke clears, Betterment Inc. is standing by how it managed its trading and communications on that fateful Friday.
The $4.8-billion automated RIA is framing its period of non-trading as the action of a discretionary asset manager both by virtue of what it did, whom it told and when it told them. See: Betterment shut down trading post-Brexit to dodge 'trading blindly into extraordinary volatility'.
"I will note that saying Betterment 'suspended' trading paints a somewhat inaccurate picture of the situation," says spokesman Joe Ziemer. "We are not a day-trading platform where customers are going in and looking to buy/sell instantaneously. We did not start transacting and then 'suspend' activity. We are a discretionary advisor and we made the decision to not start trading until around noon in the best interest of our clients."
The New York-based robo gained national attention when it didn't open trading until 12:00 p.m. EDT on Friday, hours after Great Britain voted to leave the European Union. Betterment emailed RIAs Friday morning explaining that the firm would be suspending its trading. But retail investors were not notified.
Talk of "suspension" originated, at least in part, from Betterment itself, which used the word to describe its own actions in its Friday email to RIAs: "Given the magnitude of today's news and the corresponding market reaction, we have elected to suspend trading during this initial period of increased volatility," wrote Tom Kimberly, general manager of Betterment Institutional.
And suspenders
The firm's stance is that it told RIAs, but not investors, about its decision to suspend trading because RIAs that use Betterment find themselves in the unusual circumstance of using an asset custodian that is also a discretionary asset manager. Therefore, RIAs that use Betterment are co-fiduciaries, whereas Betterment is a sole fiduciary for its retail investor clients. See: Betterment shut down trading post-Brexit to dodge 'trading blindly into extraordinary volatility'.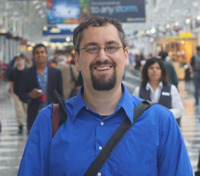 "We communicated with RIAs because with respect to Betterment Institutional accounts, there are two discretionary advisors on the account: the RIA using the platform, and Betterment LLC as a sub-advisor. Both have a fiduciary responsibility to do what's best for the client, and with respect to a discretionary decision, we wanted the other advisor on the account to be informed," writes Ziemer in an email.
While this explanation holds some water technically, it leaves RIAs with the delicate task of trying to communicate this abstruse concept to end-investors — a conundrum complicated by the perception that Betterment, as an automated advisor, is on passive-investing autopilot, according to Michael Kitces, co-founder of XY Planning Network, which has over 250 advisors — several dozen of whom use Betterment Institutional as their primary platform.
"It is supposed to be automated technology but when humans start overriding the models that's when weird things start to happen. When a technology provider tells you they are overriding the technology and you've got to answer to the client it creates a lot of awkwardness and tension because it is the advisor who has to take flak for not being able to trade," he says. See: Thoughts on 'robo-advisors' served cold, compliments of Kitces and Waymire.
Ziemer did not immediately respond to a question regarding when a co-fiduciary needs to know about the decision to stop trading.
But he did offer that, on the retail side, Betterment LLC is the sole advisor on the account.
"By choosing a discretionary adviser such as Betterment (rather than using a self-directed platform such as E-Trade) our clients rely on our expertise to make day-to-day investment management decisions in their best interest. In this case, we believe we acted prudently, and with the best interest of our clients at the forefront. To be clear, Betterment received no benefit for delaying trading — we did so because we believe it best for our clients."
Regulator-compliant?
Advisors and industry vendors used Twitter and comment sections in publications to question whether Betterment's actions, especially accompanied by a paucity of communication, could be considered non-compliant under SEC rules.
"On first blush, without reviewing their contract, compliance manual or written supervisory procedures regarding the how, when and why of their 'stop trading' policy, assuming one exists, I cannot comment from a compliance standpoint," Ken Kaltman, COO at National Compliance Services Inc. of Del Ray, Fla., wrote RIABiz in an email. "However, this is something the regulators might want to address." See: As RIA compliance complexity explodes, two big outsourcers merge to keep pace.
He adds: "I'm not comfortable wading into this pond. That being said, I think as long as Betterment followed their written policies and procedures and clients were notified, there is no breach of fiduciary duty. However, if a regulator looks into this (which I think they would) it would be up to them to determine if there is a cause of action based upon the facts and circumstances. If Betterment can show that they acted in their clients best interests and in accordance with their contractual obligations, disclosure and written policies and procedures, it would go a long way in mitigating any fallout."
According to the agreement
Betterment has an agreement with its investors that spells out its policies for withholding from trading for the first half-hour of market trading. Friday was not the first time the firm suspended trading, although it was the longest time during which the firm suspended trading, according to Ziemer.
In that agreement — item 22 — Betterment uses the word "suspends:"
Access Interruptions. Client understands that neither Betterment Securities nor Betterment guarantee that access to the Website and Account management via the Interface will be available all the time. Betterment Securities and Betterment reserve the right to suspend access to the Program without prior notice for scheduled or unscheduled system repairs or upgrades," the contract reads. "Further, access to the Website, and hence, the Account, may be limited or unavailable due to, among other things: market volatility, peak demand, systems upgrades, maintenance, any kind of interruption of the services provided by Betterment Securities or Betterment's ability to communicate with Betterment LLC and Betterment Securities 2010 — 2016.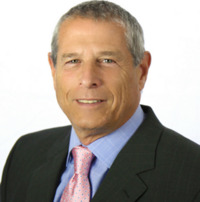 While Kitces acknowledges that he read this in Betterment's agreement, he says he remains concerned that the firm's open-ended discretion about whether to shut down trading makes it difficult for advisors.
"It's hard to prepare my clients when I don't know how to explain it to clients," he says. "I know Betterment isn't being nefarious but I have to be able to give a really good explanation to my clients and I don't have a good explanation. Most advisors were upset at being told they couldn't trade but didn't plan to trade that day anyway. The problem becomes if a client insists an advisor make a trade and the advisor has to tell them they can't make the trade because Betterment won't let them."
"More people signed up on Friday than on a typical Friday," Stein told CNBC on June 29th.
Sidestepping a flash-crash
Further defending Betterment's policy on suspending trading in the first 30 minute of a trading day at its own discretion, Ziemer says that the Aug. 24, 2015 flash-crash was a powerful lesson about how market structure can impact ETFs. See: How leery RIAs should be of a flash crash and how much the SEC's new report advances our understanding.
"On that morning, a number of ETFs were temporarily off by as much as 20%, which had no relation to their fair value. Our 30-minute waiting period allowed us to completely sidestep the flash-crash. From our inception, Betterment has avoided this early period of uncertainty when trading on behalf of our customers and will continue to do so. This is a team-based decision."
Kitces says the length of this Friday's trading suspension stands out. "This wasn't a flash-crash and we saw major ETFs weren't going haywire off 20%. Once we established it was just a normal volatile day, I'm not sure why the trading remained closed until noon. I'm just not clear on the criteria for how Betterment decides to do this. If an advisor has to tell a client that Betterment won't let them trade, then the advisor gets caught in this awkward in-between."
(Betterment posted this statement in the wake of its decision.)
Betterment stands by its actions.
"I do believe that our practice of acting in the best interest of our clients (Friday being one example) is a major driver of growth," Ziemer writes.
---
---
Mentioned in this article:
Kitces.com
Consulting Firm
Top Executive: Michael Kitces
---
---
---