Tom Kimberly: Given the magnitude of today's news and the corresponding market reaction, we have elected to suspend trading during this initial period of increased volatility.
Brooke's Note: Dimensional Fund Advisors practices "factor" investing, a minor active human touch to its passive process. It has served the Austin, Texas fund company immensely well. Has Betterment just invented a new category — de facto factor-based trading as an overlay to robo-investing? This mega time-out in trading today by the $4.8-billion NYC-based robo not only appears to have proven prudent, as a day trade at least, but has also exposed that Betterment does this as a matter of course.
Citing fallout from yesterday's Brexit referendum, Betterment Inc. did not open trading today until noon EDT. See: Betterment explains why its Brexit-sparked trading halt on Friday wasn't 'suspended' trading
The largest of the VC-backed automated financial advisors, which reports it manages about $4.8 billion of assets, took the unusual step of enacting a human override of its otherwise mostly algorithmic and passive investing approach. See: On strength of $1.4 billion of AUM and 90 RIA clients, Betterment raises $60 million of VC funding as it looks to disrupt RIA custody.
"Trading blindly into extraordinary volatility would be irresponsible for our clients," Betterment spokesman Joe Ziemer wrote in an email. "On the B-D side, we have an obligation to seek best execution for our clients, both retail and institutional."
RIAs learned of the decision from an email sent to the RIAs who use Betterment Institutional, the New York-based RIA, as custodian and asset manager.
The short note from Tom Kimberly, general manager of Betterment Institutional, did not offer any explanation beyond yesterday's Brexit vote, one that may lead to Great Britain's withdrawal from the European Union.
"I wanted to make you aware of the immediate implications of this development," he wrote to RIAs. "Given the magnitude of today's news and the corresponding market reaction, we have elected to suspend trading during this initial period of increased volatility. During the trade suspension, trade orders required to effect deposit and withdrawal transactions will not be executed. All required trades will be executed once trading resumes, which we anticipate later today, although we have not yet set a specific timeframe."
'Never down'
When reached before Betterment had resumed trading, Will Trout, an analyst with research and consulting firm Celent, whose coverage includes robo-advisors, said the stoppage was eyebrow-raising because it came across as impulsive.
"While I doubt that their ability to handle the volume is the problem, I will say that this preemptory announcement — no explanation given — does raise the question of sloppy hands, especially since Betterment is acting as its own broker dealer," he writes in an email. See: What exactly are robo-advisors, why did they steal the 2014 show and what will a 2015 repeat take?.
Ziemer is adamant that the stoppage was non-technical in nature.
"I also want to be very clear that we were never down. We operated as fully expected."
Preemptory or prudent?
One RIA principal, who asked not to be named, said he was uncomfortable with the paternalistic nature of the Betterment decision, saying that his clients wouldn't have made impulsive decisions to sell today.
"It's the notion that we can't trade if we wanted too. We're all long-term investors and like all advisors I have already told our clients to stay the course," the advisor said.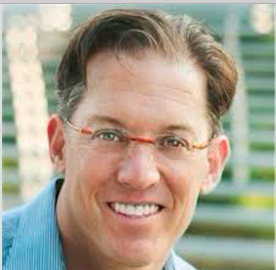 Will Trout: This preemptory announcement —
no explanation given — does raise
the question of sloppy hands, especially
since Betterment is acting as its
own broker dealer.
The advisor adds that clients may have been interested in purchasing first thing in the morning when the market was down and many funds were, in essence, on sale.
Ziemer responds: "This isn't about being active. It's about best execution, which is about minimizing transaction costs. Betterment customers are in it for the long haul, and whatever the market values a security on any given day isn't relevant to their long-term goals.
He continues: "When there are potential liquidity issues, the transaction cost of buying or selling a security effectively becomes undesirably high, in particular for a long-term investor, whose goals will not be affected by waiting an hour to make a trade. Early market volatility can be erratic, and is no place for long-term investors. Extraordinary events can cause extraordinary volatility, and being proactive about execution risk is the prudent thing to do for our clients."
Betterment, Ziemer says, is not doing anything out of character as it usually disallows trading for the first half hour of each day. To buttress his argument, the Betterment spokesman sent a reporter links to various articles citing avoidance of morning trading is a "best practice," including a Sept. 4, 2015 Wall Street Journal article entitled: Why morning Is the worst time to trade stocks
Reeling markets
As this story went to press, at about 3:15 p.m. EDT, Betterment seems to have made a trading call with a good outcome. Share prices were broadly lower across the major market indices during afternoon trading hours than at any time during the trading suspension.
Fidelity Investments and TD Ameritrade didn't suspend trading, though TD acknowledges it had some technical log-in delays due to volume, which were subsequently fixed. See: Five scary investment scenarios.
The Charles Schwab Corp., and its' robo-advisor, did not suspend trading, according to a spokesperson.
The international fallout — and repricing of securities and currencies — has been immediate. Britain prime minister David Cameron has already resigned. Just hours after the vote, the British pound sunk 10%, hitting its lowest level in 30 years. The Dow Jones Industrial average fell more than 500 points, or about 3%, but recovered ground and, about an hour before the closing bell, was down 2%.
"In unusual circumstances, we want to do what's best for our clients, which could mean being responsive to events as they unfold," Ziemer writes. "Our regular practice is to never trade in the first half hour of any trading day, because volatility at market open has no value to long-term investors. That policy (which is clearly disclosed in our agreements) helped us completely sidestep the flash crash last August. Today was just an extension of that approach: a prudent monitoring period at market open, given the extraordinary events."
Kitces qualm
In an emailed comment added after publication of this article, Michael Kitces, co-founder of XY Planning Network, which has over 250 advisors (a number of whom are using Betterment Institutional as their primary platform), expressed his concerns about Betterment's trading suspension.
"Arguably, it's a prudent policy to help ensure good execution. The problem just arises because it's so open-ended — this time a couple of hours, but next time it could theoretically be a full day? And you won't know until the volatile event happens (Brexit was overnight; at market close yesterday, everyone expected their portfolios would be liquid the next morning). And RIAs generally expect that THEY are the ones that make these decisions for their clients (or advise their clients when it's a bad time to trade); even if no advisor would have wanted to sell this morning, the fact that they couldn't greatly upsets them. More generally, this helps to emphasize that the 'retail' business and the advisor "institutional" business are different services with 'users' who have different expectations. Treating them both the same creates operational channel conflicts, which is what we're seeing here."
The average Betterment portfolio has about a 6% exposure to U.K. stocks, according to Betterment's website. U.K. markets fell about 5% today in local trading. Markets in the United States were off about 3.5%.
---
---
Mentioned in this article:
Upside
TAMP
Top Executive: Tom Kimberly
---
---
---
Tad Borek
There is no doubt more to the story for why trading was suspended until noon. Looking at the usual suspects, ETF volatility appeared to be extremely high only very early in the trading day, within the 30-minute window mentioned as being off limits normally. What's the reason for the next two hours' suspension? Pull up price charts, it looks like normal intra-day price discovery. And while the delay may have (by chance) benefited buyers, for anyone selling, a VWAP that included the period before noon would be higher than a VWAP including only the period from noon onward (in English, selling later netted less money on average).
Since the dawn of robo-ETF-allocators my question has been: can they block trade ETFs in volume? Especially, on days like June 24, 2016 when trading and market microstructure gets interesting.
Aidan Yeaw
This is a really bad precedent for Betterment. This can quickly become a slippery slope.
From Betterment's website:
"Many investors believe (or act as if they believe) they can beat the market through timing their deposits or asset allocation."
Do as I say not as I do, eh Betterment?
https://www.betterment.com/resources/investment-strategy/behavioral-finance-investing-strategy/can-you-time-the-market/
John
Follow the money. Or resources, or lack thereof?
BPM
Particularly bad decision on the part of Betterment imo. It's one thing to discourage irrational trading through an email, it's wholly another to dis-allow trading altogether based on their discretion. Maybe it's in their client retail & institutional relationship agreements, but I've got to think they run the risk of exposing themselves to lawsuits at some point in the future.
I think the next few months should be particularly interesting times for the robos generally.
Smarter
Another reason why I pulled all of my money out of these robo advisors
Bill Winterberg
Visions of ETF trading and price dislocation on August 24, 2015 come to mind…
FAA
Things are not challenged when all is well…they are challenged when all is not so well (stress for example). This stuff just doesn't work…some class action legal team is licking their chops. Good luck