The inverted reverence dynamic at The In|Vest event and why Bill Crager is so over it
Tomorrow is here: Wirehouse execs and IBM types play groupies as robo-founders leaned back in their chairs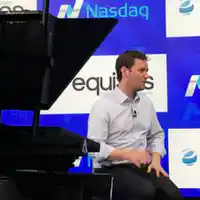 Jon Stein: I really don't know about the ... presti-i-i-ige ... of a wirehouse.
---
---
Mentioned in this article:
---
---
---
FAA
Hopefully the robo/ tech stuff fulfills the fiduciary standards. It may or may not…but it has not to date. I would short Envestnet because when you look under the hood…past the mediocre technology…to how they are compensated, how they trade, what the research etc…it is a short. They throw great parties and profess helping you build your business (who doesn't). Don't see how any advisor using Envestnet could defend they are acting in their client best interest. Up to the advisor to do their own DD but if you do – most likely you will come to the same conclusion.