Christopher Norton: This campaign shows they are willing to ... run the type of national campaign these advisors could not execute on their own
Brooke's Note: Schwab is such a looming presence in the RIA business in its capacity as the key partner of 7,000 RIAs that we take note of even its smallest evolutions. But for the last several years, such metamorphoses have taken place predominately on the retail side of the business. Charles Schwab & Co. has gone from discount broker to HNW wealth manager, from low-tech to robo-tech, from mutual fund manager to ETF player. See: Schwab snares its first clients for ETF-only 401(k)s as one of its 401(k)-focused RIAs defects to TD Ameritrade. Schwab has supported most of those efforts with giant amounts of advertising. But on the advertising front, Schwab has been notably quiet when it comes to its RIAs. One way to stir things up with RIAs is to allocate money designed to help them as firms distinct from the Schwab corporation itself. The campaign covered below seems to fit into that category, and is therefore a positive development. Maybe it is even a sign, post-DOL rule, that Schwab is moving beyond what many observers perceive as a paralysis born of its suitability-based retail business sharing a parent with its fiduciary-based RIA custody business. This campaign for RIAs is, after all, about promoting fiduciary care, which implicitly knocks non-fiduciary care, which Schwab delivers under its own brand. But with the DOL rule changing the financial services industry's ethos pervasively, Schwab may be able to stop tiptoeing around in both philosophical camps and make itself a full-on fiduciary advocate. Were that to happen, it'd be good news indeed for the RIA industry. A Schwab divided against itself can only do so much. One with internal philosophic harmony? Watch out. See: What Chuck Schwab's talk showed about his complex relationship with RIAs.
Armed this time around with an updated, go-it-alone strategy and a budget of millions, Schwab Advisor Services will advertise the RIAs who use its custody services — with one inarguable benefit.
"This campaign shows they are willing to put their money where their mouth is and run the type of national campaign these advisors could not execute on their own," says Christopher Norton, creative director at FiComm Partners LLC, a marketing firm for RIAs in Los Angeles.
What is less certain is what exactly Schwab thinks it's getting for money spent buying space in online and print publications such as The Wall Street Journal, Barron's, Forbes, The Economist, CNNMoney, MarketWatch and Business Insider. See: 10 questions for RIAs to ask Neesha Hathi, Bernie Clark and Walt Bettinger at Schwab IMPACT 2013 in DC.
"Do they really believe this will help RIAs and that in turn they will get more assets or is this a goodwill gesture?" asks Steve Janachowski, CEO of Brouwer & Janachowski.
Rob Farmer, spokesman for Schwab, defends his firm's strategy.
"The campaign launched last Friday so it seems like efforts to gauge its strength or efficacy might be premature. Still, we have always applauded and been supportive of efforts by fellow custodians to help raise awareness on behalf of advisors and of the industry, and we've been open to working together where practical and appropriate in this area. We also believe, as the industry's leading custodian, that it is our obligation to advocate for and help educate investors on the fundamental values of the independent model: trust, accountability, commitment — the same client-focused values on which Schwab was founded."
With a fizzle
Schwab will be getting off fairly cheaply if it can buy some goodwill from the 7,700 advisors with $1.2 trillion of assets who use its services, according to Tim Welsh, a former marketing director at Schwab Advisor Services who is now president of Nexus Strategy. See: The non-Big Four RIA custodians, no longer runts but stunted in growth, are applying tougher love to hobbyist RIAs.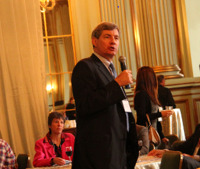 Welsh recalls working for Schwab Advisor Services about 15 years ago and urgently lobbying then-Schwab CEO David S. Pottruck for an advertising budget for RIAs. The sense of urgency derived from an upcoming EXPLORE conference at which Schwab's marketing team was keen to show its best face to advisors. In the end, Pottruck authorized a $1 million spend and the result was a full-page advertisement in The Wall Street Journal, which was distributed to each RIA at the conference. The rest of the million dollars, Welsh says, never got spent.
"We launched it at IMPACT as mere window dressing to throw a bone to RIAs and distract them from the aggressive build-out of Schwab's retail advice offering. The campaign got some buzz with advisors, but fizzled out quickly. There was no commitment to it." See: How Schwab's RIA advertising campaign could pay quick dividends for some advisors.
One RIA principal who attended the most recent EXPLORE in Tucson, Ariz. last week, but who asked not to be named, says that the launching of the campaign was a non-event. "There was no buzz," he says. "Personally, to me, it felt like they were saying: we've got to do something."
Will to commit?
But Roger Hewins, president of Hewins Financial Advisors LLC, a perennial EXPLORE attendee who missed the event this year, is convinced this campaign is unique from other marketing efforts.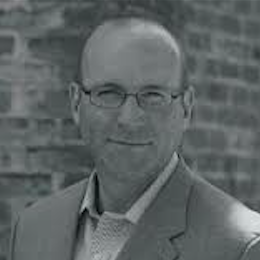 "This is a different kind of campaign than anything they've done before and from what I've seen they're stepping the game up now. The independent advisor is front and center. From what little marketing I've done, I understand how difficult and expensive really good marketing can be and they can afford really good marketing." See: How exactly RIAs can leverage the new transparency as a marketing tool.
Redwood, Calif.-based Hewins Financial Advisors manages $3.8 billion in assets.
The unnamed RIA counters that this program is hard to appraise given Schwab's reticence to commit, at least yet, to a long-term plan and budget. He adds: "What percentage is this campaign relative to what it spends to advertise Schwab retail? That would interesting to know."
The RIA admits that he was put off when he typed his zip code into the Schwab tool only to see RIAs from all over his state pop up — but not his own firm.
Only firms that are SEC registered, have at least $35 million in assets, and have been on Schwab's platform for at least one year can be listed in the directory, says Farmer.
Hewins observes that the Schwab directory of RIAs currently comprises only a few hundred RIAs, but he adds that advisors, regardless of size, need to execute the grunt work of filling out forms or they will be omitted.
Schwab's marketing campaign comes amid a successful multiyear campaign from the Certified Financial Planner Board of Standards Inc., which has spent more than $40 million since April 2011 on its marketing campaign. See: How the CFP Board is getting its $40 million's worth from its advertising campaign and how it isn't.
The latest budget allocation for advertising was announced by RIA custody chief Bernie Clark at last week's EXPLORE gathering to the principals of 160 of the Schwab's largest RIA firms.
Welsh allows that the potential impact of Schwab engaging in a smart and determined campaign could translate into more than window-dressing. Not only does Schwab have the money to spend but also experience from advertising its retail brand. Schwab has partnered with Dallas-based The Richards Group to develop the creative concept, which will be based on insights from proprietary consumer research and advisor interviews. The ads themselves will be informed by input from advisors who helped articulate the differentiators of independent investment advisors. See: What exactly is an RIA?. The effort launched June 17.
Traditionally, the battle for the assets of high-net-worth investors comes down to the RIAs touting their delivery of sound, unbiased advised against even better marketing from You-and-us UBS or We'll-go-far Wells Fargo. See: The 10 things Morgan, Merrill, UBS and Wells Fargo could do if they really, really wanted to stem the RIA tide.
Wall Street spends literally hundreds of millions of dollars to build their brands each year. While Schwab is not disclosing what it'll spend on behalf of RIAs it does acknowledge it is a "multi-million dollar" campaign. It is unclear whether the spending will extend beyond 2016. See: Worth magazine's new owner rights ship by charging wealth managers for write-ups.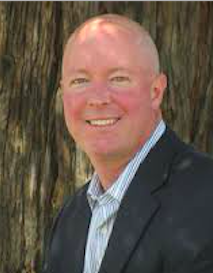 Schwab imprimatur
"We felt it was time to evolve 'RIA Stands for You' by moving to a Schwab branded campaign that strongly highlights what we know resonates with high-net-worth investors about independent financial advisors' value proposition: independence, trust, accountability, fiduciary," says Farmer. "We want more investors to be better served by a model free of conflict." See: What cheap lessons Donald Trump and Bernie Sanders are teaching RIAs about the dangers of trying to institutionalize their practices.
This time around, Schwab will self-brand.
"We believe it is important to educate investors on the unique benefits of the independent model by showcasing real independent advisors against the backdrop of Schwab's trusted brand," says Clark in a statement. See: Fidelity, Vanguard and Schwab have top 401(k) brands but plan sponsors like the service of off-brands better, study shows.
Going it alone
Welsh concedes this latest campaign seems better thought-out than its predecessors but he's not sanguine about the results it may achieve.
"It might stand a chance of working because it actually has a link to a database for investors to search and find a local RIA. This call to action was missing from all previous campaigns," Welsh says. "Although when I typed in my zip code, up came 40 firms with very limited information such as website, address, phone number and minimum AUM requirement — the listing didn't provide services offered, approach, focus etc., so I'm not sure if it will be helpful, ultimately."
Another notable difference about this campaign is that it's going solo rather than working in tandem with the other big custodians, says Steve Lockshin, founder of AdvicePeriod in Los Angeles. Lockshin founded Advizent, which folded in 2013. One of its purposes was to pool RIA-industry spending on marketing. See: Advizent will close its doors after a final flurry of negotiations.
"I have nothing but good things to say about promoting fiduciary and independent advisors. However, where this differs from Advizent is any custodian will only promote the people who custody there and it cuts down massive amounts of quality of players. There is so much more leverage if they all put in the same amount of dollars as opposed to one firm doing it themselves. It just has the potential to be so much more."
Indeed, one of the challenges Lockshin faced at Advizent was convincing the giant custodians to work together.
"I hope they succeed but I give it a less than 50% chance. Not because of Schwab but because they're working alone."
After Advizent closed its doors, Barnaby Grist of Cetera Financial Group wrote its epitaph: "This industry is so successful growing but it is still in infancy. The vast majority of assets are still in the wirehouses. I think Charles and Steve were absolutely right in their visions. They were just a little too early. We'll see something like this come to be in the future." See: Advizent will close its doors after a final flurry of negotiations.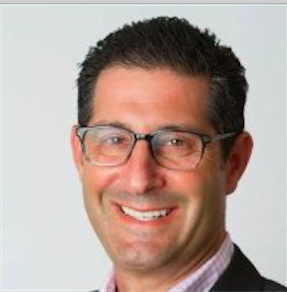 'Zip' drive
Currently, when you type findyourindependentadvisor.com into your computer it takes you, through a series clicks, to a list of RIAs. In one case, a reporter typed in her zip code, which pulled up a list of 29 firms. The first listing, Horizon Investment Services LLC in Hammond, Ind., was 14 miles from the assigned zip code. Most of the rest were 120 miles away in central Indiana.
Banker Investment Group LLC in West Lafayette was the second listing — 67 miles away. Unlike Horizon, Banker Investment Group homepage sports the "RIA Stands For You" logo, which, when clicked, takes you back to the Schwab RIA page.
Others on the zip-code proximity list included AMI Investment Management Inc. — 107 miles away in Kendallville, Ind. on the far northeast side of the state. AMI's website did not include the "RIA Stands for You" logo in its homepage.
State lines seemed to confuse the algorithm. No RIAs from neighboring Chicagoland, just 20 miles away, made the list.
Stressing about leads
"The firms who have fought and clawed to be in Schwab's referral program and get to pay them 25 basis points in perpetuity for referrals are pissed that now every advisor can get a referral and not have to pay for it," Welsh says.
Farmer is at pains to clarify that this new advertising campaign is not a referral program.
"In terms of lead generation, if an investor sees an ad and takes the next step by visiting findyourindependentadvisor.com It could result in a new lead for an advisor who that investor finds via the directory."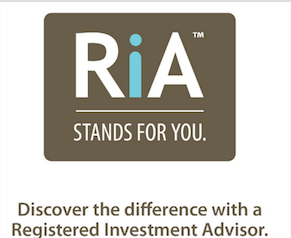 FiComm's Norton elaborates on that point in an email. "Schwab was careful about its intentions not to be a lead-generation tool so that advisors won't obsess about leads. In a typical lead generation marketing campaign, the leads are carefully moved through a funnel where Schwab could monitor and evaluate success tracking unique visitors, growth rates and conversion rates. For this campaign however, it appears Schwab chose not to do that. While they do provide a list of local independent advisors, at no point do they attempt to capture the user's information. Without that information, they will have no way to track users or measure success. I believe Schwab chose to do this intentionally, as they did not want to create a situation where their advisors were competing for (or fighting over) leads." See: How one firm is supposedly cracking the lead generation code to the tune of 50,000 advisors supplied — by, for now, not trying to create referrals.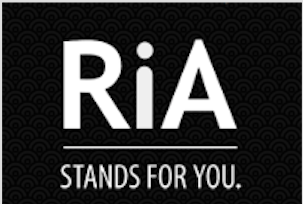 Norton adds: "Instead, I believe they have created a general marketing campaign designed to strengthen their relationships with independent advisors."
Welsh, on the other hand, thinks the issue is moot. "The odds of anyone actually getting a new account are slim to none — advisors would much rather have Schwab invest the millions into the technology and service platforms to catch up to TD Ameritrade and Pershing on technology." See: How an RIA can capitalize on referral programs offered by Schwab, TD and Fidelity.
Good timing
Farmer points out that the campaign dovetails nicely with the Labor Department's recently issued new rule requiring advisors to act as fiduciaries for clients. The new rule will go into effect as early as January 2017. See: A veteran of securities law killed his weekend reading all 1,000 pages of the DOL rule — and has a takeaway to share.
"But the timing of the new rule and our campaign coincide nicely toward helping raise awareness of and educate investors on the difference between the traditional financial advice model, and the independent advice model, in which advisors uphold a fiduciary duty to always act in the client's best interest," Farmer writes in an email.
In addition to driving more traffic to the directory via the ad campaign, Farmer says that the site is now supported by deeper and richer content that enables investors to make better informed decisions about how to select and work with an independent advisor. He says the directory also now has mobile-enhanced click-to-call functionality allowing users to call a selected advisor from within the directory using their mobile device. More enhancements to the directory's user interface, features and functionality will also be added in the near future.
---
Related Moves
December 10, 2019 – 2:05 AM
---
---
---