Herb Hopwood: Institutional funds are of great interest in the new fiduciary standard world we live in, plus it's the right thing to do.
Brooke's Note: Morningstar has long been a multifaceted company. But let's face it, we still myopically see it as a tracker of mutual funds that metes out star ratings that we love to bash but seldom ignore. Financial services veterans have long questioned its rearview-facing methodologies. See:Morningstar explains its new forward-looking rating system — and tosses in some hot fund picks for good measure. But with active management and the very idea of generating alpha under scrutiny, the whole idea of delivering ratings is itself in danger of seeming obsolete. Morningstar can blame the media for carrying its past legacy into the future — and granted, we're partly to blame — but it is complicit, too. Having a mutual fund conference that looks, at least superficially, much like it did a decade ago, sends a message. Into that house of mirrors, we sent Graham Thomas, conflicted by his day job selling RIABiz advertising to mutual fund managers, but positioned perfectly for parsing past-, present- and future-leaning thinking at this still significant industry event.
The news for RIAs at the Morningstar conference last week in Chicago could hardly have been better.
Where once they found opaque lookalike branded complacency they now find a chastened cadre of humanity ushering in an era of slashed prices, more product choice, smarter funds, improving transparency and an uplifting atmosphere of innovation.
Advisors "have never been better equipped, there are so many more tools available," says Bill Belden Guggenheim Funds' head of product development and management. He added that sifting is a new a challenge for RIAs, but the innovation, remarkable as it is, has "plenty of white space still to run."
Yet the long faces and anxious eyes of Morningstar's main constituency — mutual fund managers — tell their own story. Excited for "white space," their moods are blackened by the strain of metamorphosis.
Impressive to behold, however, was that between these poles of doubt and faith was real determination.
"Whether it is active or passive, DOL fiduciary, what is likely to come down from SEC, robo-advisors — easy money is gone," said John Halaby, head of the financial advisor segment in the U.S. Investment Services division of T. Rowe Price. "Now it's time to put your big person pants on and prove your worth and, increasingly, prove your worth to a sophisticated buyer who is unemotional about her or his buying decisions, though the relationship is a component — did you do what you said you were going to do? Because if you didn't, as a Fiduciary, I now have a higher bar that I am held to as an RIA." See: How the DOL brought the IRS wolf to the RIA door with its 'rule' — think IRAs.
'Scratch and claw'
Echoing that sentiment, Matt Straut, head of the RIA distribution channel for New York-based OppenheimerFunds, recalled a recent Fidelity partner event featuring their largest 100 asset management partners in which a presenter stated: "Look to your left, look to your right. One of these firms won't be in business three years from now …. We are having to 'compete' harder than ever before."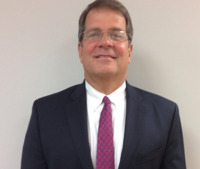 "I legitimately think there is some truth to that. It's palpable how different this feels," Straut reflected. "You cannot be sitting still with long-only equity. We acquired RevenueShares on the ETF side, focused on making our wholesalers true consultants and giving them tools to help advisors, expanded our alternatives and multi-asset capabilities. It feels good to be aggressive, but we are having to scratch and claw and battle harder than I have ever seen. To be honest, sometimes business used to just come in — now? No way."
Though for RIAs, everything, as Santana intones is coming their way, from various providers, they are still challenged by snags caused by the inability of non-affiliated parties to work in concert on their behalf, according to Herb Hopwood, president of Hopwood Financial Services of Great Falls, Va.
For example, his firm would like to use T. Rowe Price's I-class, which are a series of institutional funds for retirement plans and other institutional investors identical to the big Baltimore fund manager's previous offerings but with lower shareholder servicing costs.
Void of solution
"Institutional funds are of great interest in the new fiduciary standard world we live in, plus it's the right thing to do," Hopwood says. "We have found the custodians view this very cautiously, and have yet to come up with a solution."
The issue is that custodians offer only one option per fund on their platforms, making the decision to offer each share class more complicated than it may seem at initial glance. Hopswood, who uses Schwab Advisor Services and Fidelity Custody & Clearing Solutions to custody his firm's $275 million of AUM, mentioned that he had a series of conversation with fellow RIAs at the Chicago event on this topic.
The annual Morningstar Investment Conference pays attention to detail like no other event in the advisor sector, and after 28 years their experience clearly shows.
And yet … last week had a more somber feel than in years past as the hoof beats of the three horsemen of the coming asset management apocalypse — robo-advisors, fee compression and ETFs — could be heard in the not-so-far-off distance. Many participants see the greatest threat to actively managed products although specific sectors are thriving. See: Vanguard CEO says: 'We are a technology company' and hints strongly that robo-for-RIAs may be in the offing.
Gary Ribe, chief investment officer of MACRO Consulting Group LLC in Parsippany, N.J., commented that fund flows have become more of an attention-demanding factor than in previous years.
"When funds are experiencing negative flows that can hurt the fund performance, [that] in turn becomes a self-fulfilling prophecy. It's a significant consideration to maintaining a position, and people are very finicky these days." See: Why buy-high-sell-low-scarred retail investors are poised to catch the market wave.
Yet despite these morose comments and similar ones from wholesalers who spoke to me off the record, certain asset managers are still experiencing growth.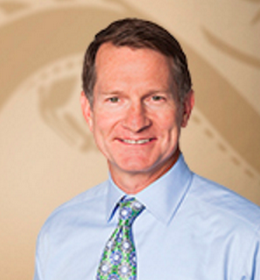 Frank Wheeler, global head of distribution for Matthews Asia Funds, was bullish, stating that despite headwinds from China "well-governed businesses will continue to benefit from the region's long-term growth prospects and take advantage of rising personal wealth and consumption." See: This $9-billion Philly RIA is launching an ETF company financed by Chinese private equity.
Both Belden and Wheeler reported attracting inflows and increasing advisor interest by beating benchmarks and keeping focused on specific, complicated sectors.
Good and evil
Another ray of light in conference hall was the ESG (environmental, social and governance) market. Often dismissed as a perennial comer, these markets are encompassing a broader concept of good and evil. Craig Churman — head of product development at Saturna Capital Corp. in Bellingham, Wash. — pointed out that "we benefit from not just avoiding Sudan but creating opportunities in growing sectors like alternative energy." See: Former Merrill Lynch analyst tells RIAs to steer clear of emerging markets.
Giving kudos to Morningstar for its new Sustainability Rating, Churman giddily pointed out how the new screens "have already boosted interest, and the agenda shows an increased focus in [ESG]."
John Roberts, portfolio manager of the Workplace Equality Index, pointed out that "as RIA client demographics change, advisors need to understand the changing values of their clients. RIAs should be aware with the Department of Labor's October 2015 Interpretive Bulletin, ERISA fiduciaries can now use ESG and impact investments, so we are very excited about EQLT and the ESG space overall."
As a side note, socially responsible Funds seemed better represented than in past years with stalwarts like Parnassus Investments and Pax World Funds and new entrants like EQLT — the "Workplace Equality Index" — and Denver Investments. See: Charles Goldman makes a green investment that involves black and white analysis.
Software wars
One outspoken critic of the status quo is Bill Meyer, founder and managing principal of Leawood, Kan.-based Income Solver, which helps advisors to cash out client holdings as efficiently and logically as possible. He describes what sounds like wanton disregard by advisors, by way of existing software, for executing this technical task.
Meyer contends his firm's software can add six years of longevity to a retirement portfolio, much of it by making sure people play their Social Security hand properly. See: An annuity even an RIA could love: no commissions, no fees, solid returns and the highest investment security on the planet.
Of course, the established players disagreed with that assessment, a point of view summed up by Sean Mullen of Finance Logix of Tucson, Ariz.: "We allow advisors to customize withdrawal schedule by sequence over any number of years and any number of accounts. We achieve the same result — just in a different way. it requires the advisors' finesse." See: Why a $25 billion RIA just went with Alex Murguia's startup's financial planning software.
How we doing?
How is Morningstar itself playing what appears to be the end of an era of the hegemony of higher-fee, higher margin actively managed mutual fund products?
The flip side of products is process, and the driver of good processes — good data.
To position itself in the process business, Morningstar keeps buying such software and online firms as Total Rebalancing Expert (rebalancing), ByAllAccounts Inc. (data for held away assets) and HelloWallet (consumer behavior), I'd be remiss if I didn't mention the Chicago-based firm's most recent acquisition, RightPond (defined contribution defined benefit data).
"The RightPond acquisition is the start of the enhanced business and market intelligence journey for Morningstar," said Scott Burns, Morningstar's global head of asset management solutions. "Now that we have this data, you can start reimagining benchmarking, you can start reimagining risk management, you can plan for everyone to have a better understand of where the business stands, to make meetings more efficient and save time. Nobody is providing the 50K view better than we are: in aggregate these are the categories that are gaining assets and these are the ones that are losing, there are the specific funds where assets are going."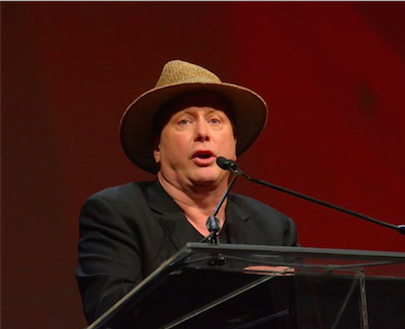 Burns continued: "Where we stopped were questions like: 'What are the themes of middle-aged women in the Northeast?' or 'Which region is growing discretionary assets fastest' — we couldn't answer those — but that's the world we want to get to. That leads to the ultimate goal: everyone in your firm, be it an asset manager, wealth platform or and advisor, should be able to answer the question 'How are we doing?'"
In the absence of such data, some advisors are taking a trip through the looking glass.
Halaby referenced a conversation he'd had at the conference with an advisor who said the firm had outsourced its entire back office to Russia. See: Babson Capital's Brigitte Posch travels to Russia with an entourage and comes away with an insider's view of the investment landscape.
In the hall
The best conference magnet was clearly New York Life, who gave visitors the levity of virtually riding a hot air balloon in the booth, complete with 360-degree views and (for me, at least) a nauseated stomach.
Morningstar also made efforts to make its conference more fun that included an excellent blues band in the exhibit hall, and comedian Darrell Hammond delivering his signature Donald Trump and Bill Clinton imitations, much to the enjoyment of those who stayed for the performance.
---
Related Moves
February 28, 2020 – 11:09 PM
---
---
---
Mentioned in this article:
---
---
---