Bo Lu was adamant that, post-BlackRock, FutureAdvisor remains autonomous and is not a thinly veiled conduit for iShares.
Brooke's Note: When Davis Janowski was last heard from, he had departed InvestmentNews for Wealthfront and we wrote an article that referred to him as a "minor celebrity." See: Davis Janowski gets scooped up by Wealthfront. Now it's been three years that included a year at FeeX and I was able to convince him to attend the InVest 2016 conference on behalf of RIABiz. Davis was gratified to be remembered and welcomed back by many attendees — and amused when one attendee turned tail upon seeing that he was wearing an RIABiz badge. Though he's never left the environs of technology relating to financial advice, Davis admits his eyes were opened by this event, with bigger players evolving so quickly to embrace automation and with the blossoming of point solutions — namely the for-women robos. It is great having this article from an old pro plunged anew into the swirl of this industry with his journalist chapeau affixed to his head. Our objective, of course, is to make this a regular habit so that he can achieve his destiny as a major celebrity. For now, the celebrity of this event appears to have been none other than Joe Duran, who has none of the reticence of the polite millennial crowd and who, more importantly, wields the perspective of somebody who straddled both the world of human advisors and advice automation and can see the blunders and wonders of each.
In only its second year, the In|Vest 2016 conference nonetheless had an air of maturity to it and plenty of sponsors — factors that, ironically, proved a source of discontent on the part of attendees.
Last year, precisely because it was just getting started, In|Vest had a sense of sharing of knowledge and experience across the industry. This year, attendees said, it was more about deal-making and selling.
"This is the way conferences evolve," said one resigned conference-goer at the Sheraton New York, site for the conference, which promised to "bring together technology and strategy executives from across the entire wealth management community to explore the changes in the market and offer a digital vision of the future."
Unsurprisingly, sessions where tensions between the two sides became evident prompted the most titillating conversations.
Who hates Jon Oliver?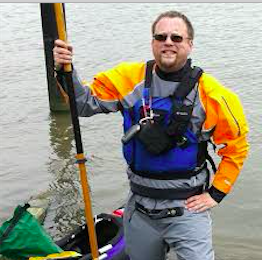 A great example of this dynamic landed slap-dab in the middle of the conference at the opening keynote panel on day two.
"Point-counterpoint: The role of robos," featured an interesting assortment of CEOs: Jon Stein of Betterment Inc., Mike Sha, founder of SigFig (a last minute substitution for Motif's Hardeep Walia), Joe Duran of United Capital Financial Advisers and Mitch Caplan of Jefferson National Life Insurance Co.
"How many of you hate John Oliver?" asked moderator Suleman Din, managing editor of Financial Planning, in his opening salvo. He was referring to the host of HBO's wildly popular Last Week Tonight and his recent scathing and controversial segment on the new fiduciary status of financial advisors, and some of the sadder aspects of retirement plans. See: The DOL's final rule contains a litany of 11th hour concessions to brokers that show Wall Street lobbyists earned their keep.
Betterment's Stein did not miss a beat: "I think John Oliver is going to end up with our plan," he said referring to the host's assertion that his show would soon be dumping their current plan in favor of something better.
What humans need
It was not long before United Capital's Duran took his swipe at traditional RIAs. "The average advisor delivers no real value to the average investor," he contended, adding, "a lot of advisors, their advice is useless, they are no better than the investors."
At first blush, this comment seemed to endorse automated investment services at the expense of his own firm, but Duran soon tied that statement into his firm's philosophy. See: After spending millions and getting cozy with Salesforce, United Capital is morphing, maybe big-time.
"We humans need discipline," he said. "Most humans don't understand what rate of return is …. Someone is going to have to deliver the bad news, someone will have to tell people that they are going to have to work longer."
In other words, advisors will survive in the long-run by leveraging their humanity by acting as instillers of discipline. See: Six ways that human advisors kick robo-advisor butt.
No more home turf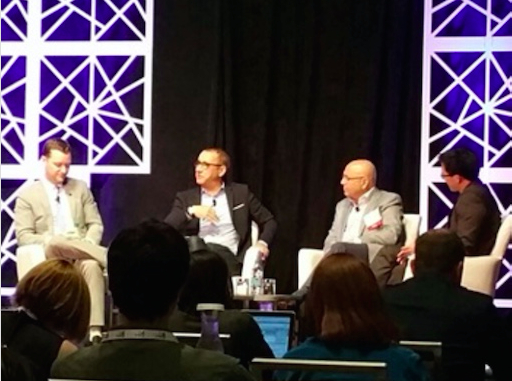 In the meantime, Duran advised advisors to concern themselves with geography — or the lack thereof — of their practices.
"Death of geography is a big deal for everyone in this room, geography is the competitive advantage most advisors have right now, you are there around the corner, and that is going away," Duran said. See: April Rudin taxis in to Betterment HQ to see how the robo-advisor will fare.
Sha bolstered this argument and went a step further as the session wound down, delivering a rat-a-tat-tat series of statistics and predictions in response to Din's question as to what the RIA landscape will look like five years from now.
"As much as folks say those [traditional financial services] brands are tarnished, it stands to reason that in a decade when $10 trillion is managed by automated services, it is likely that $9.5 trillion of that is with the incumbents." See: Why there's more to the UBS-SigFig deal than meets Sergio Ermotti's gimlet eye. See: Why there's more to the UBS-SigFig deal than meets Sergio Ermotti's gimlet eye
Compressed margins ahead
Stein said that transparency and data-access issues, thrown into relief by the DOL's fiduciary rule, will only grow.
"Right now in Washington they are trying to put in rules that you have to share this data and they [financial product manufacturers] are going to fight it tooth and nail. You will want your financial data to be portable and you'd never accept a healthcare industry that said 'sorry you have cancer you want to go somewhere else sorry you can't have your health records, I'm keeping them,' we'd never stand for that."
Duran's parting shots were more dire and closer to home for RIAs.
"We [RIAs] are wildly, wildly overstaffed," he said, citing United Capital's findings that one support person should be enough for an office of $2 billion in AUM.
"The industry average of 2.3 support staff for every dozen clients. It's madness. What happens when your fees go down 50%?" See: Why Joe Duran believes that classic RIA firms face extinction.
He noted that while many firms continued to charge 1% or more in fees annually, the industry's trajectory was clear: A world headed to 50 to 75 bps for advice and 15 to 25 bps for investments all headed to 50 bps in total down the road.
Standalone status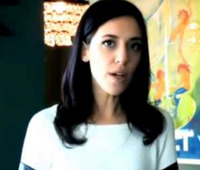 One incumbent now loaded to the teeth with robo-technology is BlackRock, now that it has acquired FutureAdvisor. Yet in a Thursday session entitled "the Digital decision," FutureAdvisor CEO Bo Lu emphasized a subtle difference in how BlackRock allows entrepreneurial autonomy.
"Clearing up myths we hear … one is that we're just a conduit to sell iShares," Lu said. "Not true, we're primarily using ETFs, but you tell us which funds you want to use. Another is that we are running within BlackRock. This is also not true. We are standalone technology."
It will be an uphill battle for all on the finserv/fintech startup scene, particularly the newish, or at least non-household names,but the conference creators did a good job in showcasing a mix of older and rookie robos and digital advisories to the stage.
These included Blooom inc. in the retirement account sector and WorthFM, an offshoot of the very popular DailyWorth financial advice site for women. DailyWorth has one million subscribers and a stated waiting list of 35,000 women who want access to its automated investment service when it launches later this year. "We have a significant deal in the works but that's all I can say right now," WorthFM CEO Amanda Steinberg said.
Previously, Steinberg simply referred women seeking automated investment management to Betterment.
Jung at robo heart
These presenters were notable not so much for the threat they represent to RIAs but for their new, and often non-traditional, ways of classifying, understanding and marketing to potential clients.
For example, Steinberg who founded DailyWorth in 2009 and WorthFM in 2015, pointed to the "MoneyType" assessment tool her firm created in partnership with Dr. Jennifer Leigh Selig, a psychologist and expert in Jungian archetypes from the Pacifica Graduate Institute See: Financial advisors cross the CFP's ethical line when they play psychotherapist, study says.
While some traditional RIAs might find this type of thinking threatening, nonsensical or both, there was a lot to be learned about modern marketing from firms represented at the conference including GoldBean (online investing for beginners) and MyMoneyMyFuture ( MiDineroMiFuturo), "that combines tailored content and simple to use tools to help millennials, particularly young women and minorities." Both firms have slick websites that will appeal to millennial and MyMoneyMyFuture is a fully bilingual offering.
---
---
Mentioned in this article:
---
---
---