Bill Winterberg: My attorney, Robert Graziano, has documentation for the numbers, revenue and expenses for all three years of T3 Enterprise.
Brooke's Note: People in the RIA business have existed in an Eden for decades. What morally divides RIAs is so minuscule compared to what unites them that concord is all but assured. Better yet, the RIA business — for vendors and advisors — is a land of plenty with ever-expanding acreage. In such an idyll legal offices and contracts are in light use. But as in every Eden, there is the fruit of the forbidden tree — in this case, profits. For years, Bill Winterberg and Joel Bruckenstein have been among the most valued third-party opinion providers in journalistic articles in this business. But they don't pay the bills that way. These are serious business people who continuously walk a tightrope between working for vendors and criticizing vendors on behalf of RIAs; between working together and competing with each other. Now a family squabble has spilled into the open. Hopefully sunlight will disinfect in a constructive way.
.
What happened at the Bonaventure Resort and Spa in Weston, Fla. during the 2015 Technology Tools Today conference in November isn't staying there — even if most people wish it would have.
The T3 Enterprise Conference, headed up by RIA business familiars Bill Winterberg and Joel Bruckenstein, sought to bring formalized thinking and good fellowship between RIAs and software vendors. Instead, there is now emnity between the two technology stars.
The battle will be waged on two fronts: Whether or not Bruckenstein led Winterberg to believe that he, Winterberg, was entitled to half the profits by dint of a private conversation between the two men, and whether those profits even exist to the extent alleged.
That latter issue is complicated by the possibility that vendors who have in the past paid handsome prices to speak and advertise at the famously no-frills events will balk at the fees in the future, if the events earn, as Winterberg alleges, nearly a half million in profits.
Fat or inflated?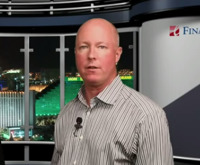 In the lawsuit filed May 12 with the U.S. District Court of the Southern District of Florida, Winterberg, who runs Winterberg Advisory Group, alleges that Bruckenstein never paid him $229,000, which Winterberg says was half of the profits of the November conference.
What is most startling about this legal dispute from an industry point of view is that it opens a window on the allegedly fat margins a conference like T3 can realize, writes Michael Kitces a partner with Pinnacle Advisory Group in Columbia, Md. who writes the Nerd's Eye View and speaks to conferences on practice management issues, including technology.
"It remains to be seen whether this will actually hurt the T3 brand or not. On the one hand, it's still arguably the best conference focused on financial advisor technology (especially for RIA firms). On the other hand, while anyone running a conference is entitled to earn a profit, and Joel (and Dave Drucker) have put in over a decade building up the conference to what it's become, it may be awkward for T3 to solicit sponsorships in the future, at their current pricing, now that it's been revealed via the lawsuit that the Enterprise conference generated a $458,000 profit and Enterprise in the fall is typically smaller than the Advisor conference in the spring, which is larger and theoretically may have been even more profitable?" he writes in an email. See: In bed with giants, T3 software entrepreneurs go to Florida to swear they are still more independent than thou.
Even though Winterberg and Bruckenstein have worked together on the Technology Tools for Today (T3) conference since 2013, they also compete. Bruckenstein, who runs Virtual Office News LLC and Technology Tools for Today, provides advice and guidance to advisors on selection of technology. Winterberg has a similar business model. He explains that his firm generates revenue from consulting services, speeches, private events, advertising and video production services. See: Joel Bruckenstein convenes a wholesale version of T3 for IBD execs who choose software for thousands of reps.
Bruckenstein is having none of it, saying that the $458,000 profit cited is "grossly inflated."
"It would be very nice if we made that much money," he added.
Alleged revenues
Winterberg says he is in possession of documents that show that the alleged revenues are accurate.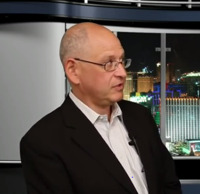 "My attorney, Robert Graziano, has documentation for the numbers, revenue and expenses for all three years of T3 Enterprise. He can provide comments. He also has the details on my activities for the conference, many of which are already identified in the complaint."
Graziano declined to further comment or provide documents.
Bruckenstein declined to answer questions about how the conference makes its revenues. But Tim Welsh, founder of Nexus Strategy, who has attended T3 conferences for a decade, describes the conference as the purest form of pay-to-play, with the proviso that advisors and sponsors alike are well aware of the situation and have no qualms about the open arrangement.
Pure pay-to-play
It is, Welsh says, exactly this aspect of the conferences that make them popular among advisors and sponsors.
"Vendors love it because they get full access to promote their products. It's the purest form of pay to play. It's up to the vendors to decide what to present. Joel has no influence and if they want to get up there and only push product then the session will go poorly. But if they talk about industry issues and the landscape of technology — then everyone will stay and listen and the attendees still find it valuable. If the attendees didn't think it was valuable, they wouldn't come."
"I think having the purest form of pay to play is a good thing," Welsh adds. "That's why attendees come. Joel gives vendors a blank canvas and lets vendors paint it and vendors like that and attendees like it. That's why it's been so successful over the years."
Which makes the current fight between the two conference-makers so unexpected and unwelcome.
"We've never seen this in our beautiful industry of RIA-land. There will be mudslinging. Neither will give up. It could divide the industry. Are you team Winterberg or Bruckenstein? It's too bad that it had to come to this and expose the underbelly of the conferences." See: Joel Bruckenstein and Bob Veres part ways to do their own conferences.
Handshake deal
T3 has grown in size and prestige for years and Welsh says vendors and advisors alike are comfortable with the costs. A platinum package can easily run to $20,000 for a sponsor but a booth rental is closer to $6,000 at T3. Those costs are on par with other industry conferences where a rental of a single booth can cost as much as $15,000, Welsh says. See: The T3 conference has a rebellious air and the makings of success.
"In the grand scheme of things T3 is probably on the lower end of the costs and Joel runs the conference very lean. There's no fancy dinners and no fancy receptions. I think the profit number is within reason." See: How the RIA business made a dent at the 2014 Finovate conference in San Jose.
Bruckenstein and David J. Drucker first partnered in 2001, publishing Virtual Office Tools for a High Margin Practice: How Client-Centered Financial Advisors Can Cut Case Paperwork, Overhead and Wasted Hours. The book promised to "serve up a nontechnical trove of technology, clever workarounds, and procedural efficiencies tailored to help financial advisors in private practice move toward today's virtual office."
In 2005, Drucker and Bruckenstein began hosting the T3 conferences. According to the lawsuit, in 2011, Bruckenstein and Drucker asked Winterberg to speak to the conference and to deliver presentations to financial advisors on technology topics. They asked him to speak in 2011 and in 2012. In February 2013, Bruckenstein, Drucker and Winterberg entered into an oral agreement where they would co-produce the conference and "evenly split the profits generated from the conference," according to the lawsuit.
According to Winterberg's suit, Drucker sold his 50% interest in Virtual Office News and the lawsuit alleges that Bruckenstein chose to forge on with the conference using Winterberg to fill the Drucker void — and that Winterberg's virtual partnership would yield a very real dollar split of the T3 event's profits. The allegations are based on Winterberg's claim that the two men had a verbal understanding.
When asked why there wasn't a formal agreement, Bruckenstein said it was because he was accustomed doing business via handshake with Drucker and kept it the same with Winterberg.
"I had that kind of relationship with Dave for years and it worked out very fine. Unfortunately, with Bill it didn't."
Ownership issues
Bruckenstein declined to offer other comments about the suit itself except to say that he will respond through the legal system. "We think the allegations are baseless and that will get proven out."
Bruckenstein also directed specific questions to his lawyer Brian Hamburger, founder and managing partner of the Hamburger Law Firm in Englewood, N.J.
"Joel Bruckenstein is the father of FinTech for financial advisors, a pioneer and admired thought leader in the space," says Hamburger. "As the founder of three of the industry's most successful conferences, it's not surprising that he's a likely target for baseless claims and allegations. And in this country, that's all one needs to file a lawsuit. We look forward to having this matter determined in court." See: How tech vendors pierced the glare generated by Fidelity's uni-bundle to get their message in edgewise to 650 advisors at T3.
Hamburger declined to comment further on the matter.
Bruckenstein adds that he bought out Drucker's portion of the company more than a year ago.
"I own all of the company," he says, adding that that Winterberg was a contractor and did not have ownership of the firm.
Winterberg declined to offer a detailed comment because he is on vacation, except to say: "I don't really have anything to add to what I've already told other outlets. I am confident that an amicable resolution can be reached."
Dollars and innocence
Regardless of the outcome, it is disheartening to see such internecine battles in the industry, observers say.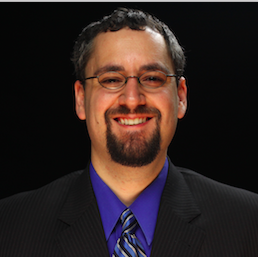 "It's sad to see any kind of dispute like this, and it's somewhat surprising to see that the arrangement to partner on an event as large as the T3 conference was done on an informal verbal agreement and not with a contract or actual partnership business entity," Kitces says. "I suppose that's a good reminder for any business of why it's important to go through the formalities of creating a proper business arrangement. Most of the time it will never matter, but when it does, disputes can get expensive, especially when large dollar amounts are involved."
Winterberg's complaint alleges that according to the 2013 agreement, Winterberg, Drucker and Bruckenstein would deduct expenses from the revenue generated and equally share one-third of the net profits. Also according to the 2013 agreement, each co-producer had "designated responsibilities with respect to the Conference consistent with their specific expertise."
Division of T3 labor
That meant Bruckenstein was focused on soliciting prospective sponsors, encouraging them to purchase sponsorships at the conference and managing meetings and events. Winterberg's tasks included soliciting prospective sponsors and encouraging them to purchase sponsorship of the conference, all aspects of the conference website, promoting and marketing the conference leading up to the event, promoting sponsor content at the event through social media, and producing and distributing content (photos and videos) of the Conference and of Conference Platinum Sponsors for purposes of promotion through social media.
"Plaintiffs performed all of the agreed-upon conditions, covenants, and promises required of them under the terms and conditions of the 2013 Agreement. In exchange, Defendants told Plaintiffs that they did, in fact, receive their one-third share of the net profits from the 2013 Conference," according to the lawsuit.
At the end of 2014, Drucker approached Bruckenstein and Winterberg and decided he wanted to divest his interests in Virtual Office News and stop his co-production of the conference.
Bruckenstein and Winterberg entered into another agreement with respect to the planned conference in 2015, according to the lawsuit.
"However, with the exit of Drucker from the Conference, the terms of the 2015 Agreement changed from the previous agreements. Indeed, the parties' responsibilities, and corresponding share of the net profits, increased. Plaintiffs and Defendants agreed that each of them would now increase their efforts to make up for the loss of Drucker's assistance," the lawsuit reads.
"In exchange, Plaintiffs and Defendants agreed that, now that there were only two co-producers for the 2015 Conference, Plaintiffs and Defendants would split the 2015 Conference net profits 50/50."
---
---
Mentioned in this article:
---
---
---
J.L.Livermore
Lisa,
Wow! I haven't had so much fun since the days of Joel and Andrew duking it out over technology turf! But this is amazing in so many ways. To Tim Welsh's comment ""It remains to be seen whether this will actually hurt the T3 brand or not" I don't see how it won't. Regarding "while anyone running a conference is entitled to earn a profit… it may be awkward for T3 to solicit sponsorship… now that it's been revealed… a $458,000 profit" all I have to say is I had heard that trade-shows were very profitable events but this is quite a take. It seems to me that settling via arbitration would have saved both gentlemen a lot of grief, embarrassment and likely a significant loss of revenue and both public and private sponsorship.
JLL
---