Joshua Pace: Some advisors have grown so frustrated that they make a change to go to independent custodians. We don't compete on any level with advisors.
Brooke's Note: In this second part of a three-part series on RIA custodians, I'll start with the well-earned positive spin on the RIA custody ventures of RBC, Shareholders Service Group and Trust Company of America. RBC is a big, solid bank with a clean reputation and with deep connections to advisors through its regional broker-dealer. Shareholders Service Group is that rarest of phenomena — a pure RIA custody business that takes the smallest advisors and gives them the most experienced of custody executives. Trust Company of America is time-tested and seems to have a dedicated following of TAMP-like RIAs. But the three firms also have odd tendencies that are prime suspects in their arrested growth. RBC, which owned the former Dain Rauscher for almost 16 years, is still resolutely tentative about endorsing the RIA model — never mind cannibalizing non-RIA advisors. Shareholder Services Group pushes a complicated message of being purely back office, willfully dull in its persona and with an aversion to branding and other corporate affects. Still, it drops the Pershing and Black Diamond brands into most conversations about itself, two companies it effectively and cheaply resells to RIAs. Trust Company of America has long been determined to build the most closed architecture system for the most independent, best-of-breed crowd of advisors — and to run the organization with its odd bank-ish name and with executives from the hospitality industry. Its newest CEO, Josh Pace, fits that hospitality bill as ex-CFO of Canadian Mountain Holidays/Alpine Helicopters. As a result of, or despite, his background, he appears to be a bright light determined to go in a new direction on technology. But there is also a hard-to-evaluate new deal with Jefferson National that generates revenues — but not because of assets — muddying its value proposition.
The ideal RIA custodian might have the steel-vault safety-of-assets qualities of Pershing Advisors Solutions, the retail-polished service quality of Schwab Advisor Services, the software swagger of Fidelity Custody & Clearing Solutions, the feistiness of TD Ameritrade Institutional, the purity of RIA purpose of Trust Company of America or Shareholders Service Group and the omnibus trading abilities of a Folio Institutional.
Throw in Scottrade Advisor Services, Trade PMR and Equity Advisor Solutions — RIA custodians that are so tiny that they inherently try harder — a quality that rarely fails to please RIAs.
For good measure, toss into that group Betterment Institutional and RIA custodian with as the place to go for a firm that wants to grow with a start-up custodian whose veins are pulsing with robo blood. See: Betterment hires an RIA chief who reframes the vision from 'robo' to 'one-throat-to-choke' custodian — and viable Schwab competitor.
Absurd?
That's the point. RIA custody is a wide-open field known for far-ranging, divergent capabilities and the yawn-inducing aura of commodity. It's hard enough parsing the Big Four but it gets downright dizzying as the next tier or two of custodians come under scrutiny. See: RIA custodians charge steep new ETF-related fees that can range into the tens of thousands of dollars for big trades and advisors are working to deal with them .
Last week, we profiled Trade PMR and Scottrade Advisor Services, two firms that are slashing their rosters of RIA clients in hopes of reducing costs and focus on profits but seemingly putting a seal on long-term efforts to close the gap with big competitors. They are, in essence, harvesting part of their competitors' seed crop and planting fewer seeds. See: The non-Big Four RIA custodians, no longer runts but stunted in growth, are applying tougher love to hobbyist RIAs.
In this second installment of three-part series focusing on the smaller custodians, we'll profile Trust Company of America, RBC Advisor Services and Shareholder Services Group.
Analysis of RIA custodians, including most of the smaller ones, is hampered by the reluctance of these firms to be transparent about their size in terms of employees, revenues and assets. Trade PMR, Scottrade and Shareholders Service Group decline to disclose their assets. Trust Company of America is at $14 billion, Equity Advisor Solutions are at $13.5 billion, RBC is at $13 billion and Folio Institutional is at $10 billion, according to the firms themselves. See: After a head-fake, Royal Bank of Canada shows it's back (or never left) in the RIA game with two NextGen hires.
With the inherent de facto grace periods afforded by their startup status now largely expired, these companies are having to come to terms with who they are and what they are going to grow up to become.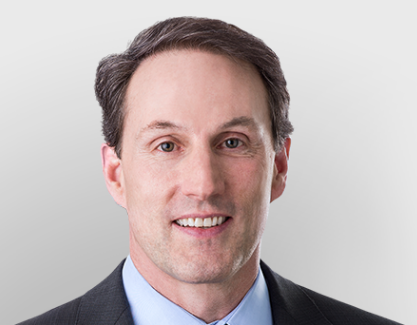 Brett Thorne: To be fair, we
haven't focused on growing that business
and I'd like to going forward.

RBC Wealth Management played a corporate version of Hamlet for several years about whether it was in the RIA custody arena or not. When the Minneapolis-based U.S. unit of the Toronto company did enter into RIA custody arena in 2010, RBC Advisor Services, a division of RBC Capital Markets LLC, seemed to possess the necessary qualities to become the perfect niche custodian for advisors looking to serve ultrahigh-net-worth clients with its investment banking capabilities wrapped in a Wall Street-like culture. See: RBC's appearance on custody scene could be a 'game changer'.
But as quickly as RBC entered the arena, it shifted into neutral — not once but two or three times depending on how you count — each time seemingly hamstrung as a result of its efforts to be both all about the RIA and all about a legacy brokerage business simultaneously. (On its website, the custodian is described as one of the country's leading clearing firms for broker-dealers and custodian boutiques for registered investment advisors.) Each time it bumped up against the confines of this apparent contradiction, the firm would hire new leaders who seemingly had to learn the lesson anew. See: A top RBC Wealth Management executive gets drafted to head the company's young RIA unit.
RBC Advisor Services most recent leadership shuffle occurred in January when it kicked Catie Tobin, its head of correspondent and advisor services since 2010, upstairs to lead the firm's wealth consulting division. RBC replaced Tobin with Brett Thorne who has been with RBC for 20 years, most recently serving as chief operating officer of the unit. Tobin replaced former wealth consulting division head Ward Ring, who is retired in February after 35 years in the industry.
Ready to grow
The custodian's new leader expresses cautious optimism that the unit will progress in upward linear fashion this time around.
"Going back to whether or not we're in the business, we're definitely in the business. I'd say for a variety of reasons frankly since we had that acquisition seven years ago, to be fair, we haven't focused on growing that business and I'd like to going forward," says Thorne.
In 2010, according to an RIABiz profile on the custodian, the firm reported $11.5 billion if RIA assets in custody. It now puts its AUM at $13 billion in assets — up 23% since 2010. Also in that time, its advisor count has grown 18% from 84 to 91.
In her new capacity, Tobin will oversee the firm's operations providing advice in retirement, insurance, wealth strategies, wealth management, trusts and lending to its base of 1,900 advisors. See: A top RBC Wealth Management executive gets drafted to head the company's young RIA unit.
Catie Tobin is now RBC's head
of wealth management consulting.
Getting busy
Over the last few years, RBC has moved its RIA sales team from New York to Minnesota where the rest of the staffers are located. The firm has also realized a target of $100 million can easily be lowered and should be lowered, according to Thorne.
RBC Advisor Services' proximity to its sister units has proved a boon to the custodian, he says
"We wanted to consolidate it here in Minneapolis alongside the broker-dealer business and give us the opportunity to align the service models and get us closer to product and technology groups." See: How a custody relationship with RBC may net an advisor $100 million on day one.
Another priority for Thorne is raising advisor awareness about his custodian.
"You'll see us become a lot more active from a variety of perspectives — part of that will be marketing and communications strategies. We definitely do want to grow the business, but it'll be a measured approach and focused on the right type of client interested in growing their business." See: Fidelity and TD Ameritrade show new teeth in RIA advertising — albeit with giraffes, and children on summer porches.
There is no asset minimum for advisors. The average account is about $100 million.
Future shock
As it seeks to raise its profile, RBC Advisors Services can tout its new robo-advisor capability to current and potential RIAs. In February, RBC announced a partnership between the custodian and BlackRock Inc.'s FutureAdvisor to launch a robo, which is currently in beta, aimed at its 1,900 employee advisors. (Two months later, LPL Financial announced that it, too, would form an alliance with San Francisco-based FutureAdvisor See: LPL unveils BlackRock's FutureAdvisor as its robo partner — albeit with LPL model portfolios.
"We introduced that technology to our advisors. Our thought process is not to do that as a direct to consumer product offering, but rather to think of it as something available for the advisors. It's delivered through an advisor to an end client where the advisor wants to utilize it as part of his or her practice. Our intention is to do the same thing with our RIA and independent broker dealers. We're currently working with different vendors in that space." See: Why BlackRock's purchase of FutureAdvisor for $152 million could be a deal of destiny.
Along with robo capability, RBC touts an open-architecture approach to software.
"While we still offer proprietary technology and a lot of advisors prefer it, we're also developing integrated offering for those independent solutions that we have developed integration. We have connectivity with those firms. Those firms include Riskalyze, MoneyGuidePro, CircleBlack and RedTail.
Low-key approach
Even with all these changes in the works, Thorne seems to go out of his way to lower expectations about RBC's custodian unit, frankly admitting to wrong turns made in the past.
"It was figuring out how we wanted to service this business and finding the type of advisors we wanted on the platform. That process has taken longer than it should have and we wanted it to for a variety of reasons. I still consider us to be a niche player in part because we're going to continue to be selective in terms of who we do business with."
About the future of the unit, Thorne remarks: "We do know the advisory space very well and it's a matter of focusing on these resources on the right types of firms and advisors that makes sense."
Alternatives strategies is an area where Thorne is convinced his firm is ahead of its custodian competition. "Our alternatives and managed product suite is part of that. The expertise we offer to those firms in partnering with them are definitely differentiators." See: AI Exchange to offer hedge fund-like investments in managed-account form through Schwab, Fidelity.
And, he says, RBC Advisor Services is well positioned to attract large advisors. It isn't because we've been unsuccessful in attracting larger advisors. We certainly think those advisors are appropriate. My point is we can broaden that out and have a better opportunity to be successful in growing the business."
Data download for RBC Advisor Services
Headquarters: Minneapolis
Founded: 2007
Parent company: RBC Capital Markets Corp.
Leadership: Brett Thorne, RBC Correspondent Services & RBC Advisor Services
Head of RIA sales: Greg Plifka
Assets in custody 2016: $13 billion
Assets in custody 2010: $11.5 billion
Advisor count 2016: 91
Advisor count 2010: 84
Asset minimum: None officially but historically $50 million to $100 million
Last tech update: 2015
Robo-advisor: FutureAdvisor, in beta *Niche: RIAs who serve clients that need big-broker services, brand and culture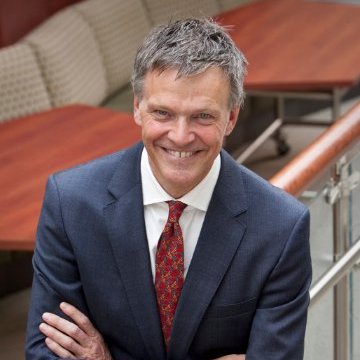 Dave Barry stepped down as TCA's
CEO to return to his first
love: the hospitality industry.
When Joshua Pace took over as president and CEO of Trust Company of America last year, he'd already done his part to boost the fortunes of the Centennial, Colo.-based custodian: Leading the sales and business units since 2013, he's credited with bringing more than 80 new RIAs.
Pace replaced Dave Barry who'd been at the helm since December 2011. Barry departed in June 2015 to return to the hospitality industry he'd been weaned on as president of Viad Travel and Recreation Group. Before he arriving at TCA, Barry was chief financial officer of Canadian Mountain Helicopters. See: After a brief mini-Schwab era, Trust Company of America gets back to non-conformity and success.
Like the other smaller custodians with a weather eye on future growth, TCA has been culling slower-growing advisors, albeit on an informal basis.
"It's sort of natural attrition," says vice president of marketing Pete Muckley.
Pace puts a slightly more active construction on the process. "If an advisor had been at it for quite awhile and wasn't growing the business, then it might be good to part ways. We're seeking advisors that can grow their businesses and can execute on a growth strategy."
The firm currently serves as custodian for 175 firms, up from 115 RIAs in 2010, according to TCA. Pace says the firm's assets in custody now total $14 billion, an amount that has grown 20% annually. According to TCA, it had $12 billion in assets under administration in 2014 and $9.5 billion in 2010. See: Trust Company of America is modifying its approach despite lights-out growth.
Revenue driver
Despite such robust growth, Pace is on the lookout for other forms of revenue, specifically in the form of partnerships with insurance firms. In October 2015, TCA struck a deal with Jefferson National. The firm is making available Jefferson National's Monument Advisor's 350 underlying funds giving TCA's advisors access to Monument's no-load funds. Pace declines to state the value of the deal but did say the partnership yields revenue and has nothing to do with AUM. "By assets under custody, it won't deliver a dollar but it's an important revenue driver," Pace says. See: Jefferson National passes the $1 billion mark selling annuities to the advisors who 'hate' them most.
Through that deal, TCA is now offering fee-only annuities. Pace defends his firm's use of those often-reviled products saying he was simply responding to popular demand. See: With tax deferral at a rising premium, DFA forms a deal with an annuity company focused on RIAs.
"It was feedback from our advisor community. Our advisor community is over the moon about Jefferson National. We're not doing it for free and it really speaks to the theme of arming advisors with the best technology."
It's a product well positioned to give a leg-up to smaller advisors, Pace says.
"Independent advisors are somewhat under siege. There are some advisors who can't keep up with the competitive threat that your custodian is your archrival. The frustration is palpable in the advisor community. Some advisors have grown so frustrated that they make a change to go to independent custodians. We don't compete on any level with advisors. Change comes a chip at a time and this has picked up a lot more momentum." See: An annuity even an RIA could love: no commissions, no fees, solid returns and the highest investment security on the planet.
Opening up
In order to provide that needed edge, TCA announced two advances on the technology front this year, the first of which is giving RIAs more choices beyond its proprietary tech platform.
"Historically, we've had home-grown technology that is best in class but didn't play well with other applications. What we changed is our approach now allows us to interface with other best of class technology," Pace says. "Advisors value a partner that treats them the way they treat their end-clients. It's not like we're seeking to be a niche provider but those are important characteristics."
In April, TCA partnered with Riskalyze Inc. giving RIAs access to robo services via Riskalyze's AutoPilot. See: Strung out on Red Bull, and stung by a red-faced landlord, 70 tech nerds and Russian-style judges, Eric Clarke pushes RIA app coders to new limits in Utah suburb.
TCA currently serves 202 firms, up from 186 in 2014 and 120 in 2010, according to TCA. Pace says the firm's assets in custody now total $14 billion.
Data download for Trust Company of America
Leadership: Josh Pace, president and CEO
Headquarters: Centennial, Colo.
Advisor count 2016: 175
Advisor count 2010: 115
Assets under custody 2016 : $14 billion
Assets under custody 2010: $9.4 billion
Niche: Independent RIAs seeking consulting and back-office services
Employees: 187
Technology improvements: The firm has made its applications mobile
Robo-Advisor: Partnering with Riskalyze to integrate AutoPilot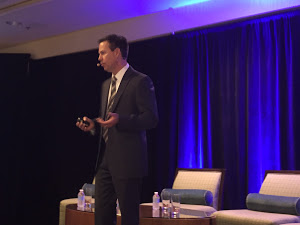 Dan Stiles: If you want to
leverage our brand instead of your
own, then you're probably talking to
the wrong custodian.
Shareholders Service Group Inc.'s president Dan Skiles jokes that after seven years with the firm, he's still the newbie in a management team composed of executives, most of whom have been on board since the firm's founding in 2002 — ex-Jack White and ex-Schwab custody executives See: A small RIA custodian in San Diego faces a new challenge: accelerating growth [updated].
"If you look at our management team, I've been here seven years and I'm the newest tenure. When you talk about recruiting, we are a very cohesive group and work excellently together. It's rare to find a group of people who have been together for so long especially servicing independent RIAs."
Peter Mangan founded SSG after nearly a decade of helping to build up Jack White — a firm famous for welcoming of the little guy before it was acquired by TD Waterhouse in 2000. See: Feeling RIA custody oats, Dan Skiles and Peter Mangan attract smaller RIAs but big-name lights to SSG event.
At the firm's April conference in San Diego, CEO Peter Mangan reminisced about the firm's origin story. (Read Tim Welsh's article on the confab and SSG's growth here.)
"When we began 15 years ago, we knew that there is a built-in conflict with advisors and their custodians as part of a larger retail organization. As a result, we built SSG without that conflict of interest and are dedicated first and foremost to the advisors we serve."
Small is better
SSG declines to list total assets in custody but Skiles maintain that new accounts grew at a 12.5% clip in the first quarter of 2016, as compared with the year-earlier period. He pegs average account size at $149,000.
Skiles likens his company to a well-oiled machine, especially in the last year when he says SSG added one or two RIAs every week. It's a machine, he says, that prides itself on its agility as opposed to its size.
"Within the RIA community, we are very well recognized. When you compare us to the four companies that are huge, we'll never be in that same stratosphere. I don't want to be like them. We're not trying to become the biggest or the largest and that isn't our goal. Our goal is to provide the best service that we can and ensure that our reputation and what our firm is known for is never compromised." See: How I picked technology — from Black Diamond-in-SSG to Dudamobile — to use in my startup RIA.
Skiles goes so far as to say that any RIA that wants a free ride its custodian's brand should keep shopping.
"If you want to leverage our brand instead of your own, then you're probably talking to the wrong custodian. Clients need to know the assets are safe."
Full service with robo
SSG is a proud outsourcer. In a sense, it's a reseller of Pershing Advisor Solutions NetX360. SSG and Black Diamond grew close years ago with a sweeping deal. There are currently more than 100 SSG advisors using Black Diamond, Skiles adds. See: Several hundred small RIAs gain access to Black Diamond software at reduced rates.
"We look at it as true outsourcing opportunity to make sure to give advisors the best of both worlds. The reality is we're as much consumers of technology as advisors are. Our goal is not to become a technology leader built on its own platform. We don't wake up and say we want to build the best CRM."
A year ago, SSG forged a partnership with New York-based money managers AdvisorPartners in order to offer a robo-advisor product. The two companies share a platform and provides service for end-clients with as little as $10,000 of AUM for a 25 basis point fee. See: Peter Mangan taunts rival RIA custodians as Shareholder Services Group adds weapons, advisors.
As Pershing adds robo advisors like Jemstep and Marstone, SSG will simultaneously gain these technology options offered up by its custody platform. See: Mark Tibergien reveals big Pershing robo future as his firm partners with Vanare, SigFig and Jemstep — and follows TD Ameritrade's open API lead.
The account is considered a traditional SSG account, which means the clients don't have to transfer to another account when they use the robo-advisor.
"It's still full service for them," says Skiles. "It's a robo offering with full service behind it. The robo offering isn't something we take lightly. We've seen firms that start robo strategies and fold them." See: Robo-deal catapults Goldman Sachs into defined contribution business that's as down-market as it gets.
Data download for Shareholders Service Group
Leadership: Peter Mangan, chairman and CEO; Dan Skiles, president
Headquarters: San Diego
Founded: 2002
Advisor count 2016: 1,400
Advisor count 2015: 1,300
Total Assets: Undisclosed
Firm niche: Small RIAs
Employees: About 30
Robo-advisor: Joint robo effort with AdvisorPartners; working to add the robo-technology of Jemstep and Marstone
---
Related Moves
---
November 24, 2021 – 11:12 PM
---
---
---
Mentioned in this article:
---
---
---
Don Johnson
Annuities are reviled for a reason, because they pad brokers pockets more often than providing growth to investors. Of course advisors love them, they make them rich! There is the business of making money and there is the responsibility to do the right thing. I think Trust Company dropped the ball by going into annuities.