Lorenzo Esparza was not interested in a 'faux-nership' roll-up model, which he says pretends to offer independence but provides little more than a subsidiary existence under a larger RIA platform.
Brooke's Note: Every time somebody becomes an RIA, there is a sense of arriving at a favorable final destination. Otherwise these stories are like snowflakes — exhibiting great beauty in myriad ways that capture the American dream in the various ways it plays out. See: Vallejo makes case that advisors shouldn't ignore the Hispanic market of investors. In this case we have a child of Mexican parents fulfilling a destiny for himself, his family and this industry.
When Lorenzo Esparza resigned from J.P. Morgan Securities at 7 a.m. Pacific time on June 1, it was only natural for colleagues to assume he was leaving the largest office in J.P. Morgan Securities' Los Angeles branch to walk across the street to a rival wirehouse.
Instead, Esparza drove 30 minutes down the freeway to Manhattan Beach and strolled into Manhattan West Asset Management LLC, his newly formed RIA.
It's not the first time Esparza has bucked expectations.
His father was a construction worker; his mother a bank teller, both from Mexico. In the time-honored tradition of striving immigrant parents, they expected their two sons to enter the professions, preferably medicine or law. Esparza's older brother took the doctor spot, so a year after graduating from UC Santa Barbara, Esparza dutifully began his studies at Loyola Law School in Los Angeles. See: Vallejo makes case that advisors shouldn't ignore the Hispanic market of investors.
But just one hour into his first class — civil procedure — Esparza realized there was no way on earth he wanted to become a practicing attorney. Still, like a good son, he gutted out the three-year program, graduating in 2000, and then parlayed a 10-week summer internship with Paramount Pictures into a spot on the studio's business side. For the next seven years, Esparza worked his way up the corporate ladder in the firm's television division in Chicago and Miami.
Wanting to return to the Los Angeles area, and with a young family in tow, Esparza left his job as vice-president and central regional manager at Paramount to enter the wealth management industry, joining Sanford C. Bernstein & Co. in October 2007 and moving to RBC Capital Markets two years later before starting his stint at J.P. Morgan.
Now, his lapsed-lawyer status notwithstanding, Esparza is aiming to make his parents proud as a member of the financial services profession by doing it the RIA way and by leaning into his Hispanic roots. Esparza notes that less than one-tenth of 1% of institutional assets are managed by Latino-owned firms. Many states mandate, or actively seek, to allot a percentage of their pension fund assets to asset managers owned and operated by women or minorities. As Manhattan West, which currently has $300 million of assets under management, expands its capabilities, it expects to market itself to institutional investors.
Manhattan West has seven employees, including four advisors. A three-member senior advisory board, composed of Eric Briggs, Roy Salter and Brian Brady, will help the firm develop strategy and private investment opportunities.
Creativity stripper
J.P. Morgan Securities, as distinct from J.P. Morgan Chase & Co.'s private wealth advisory business, has a claim to a freewheeling, entrepreneurial past. It began as the rebranded wealth management division of Bear Stearns, which J.P. Morgan acquired in the depths of 2008. See: How Raymond James finally landed a big Bear Stearns team after J.P. Morgan retained and detained it for six years.
Esparza enjoyed his time at J.P. Morgan and leaves it with respect for the firm and its people. But he says that like many other wirehouses. it has become an entirely different place from the institution he joined in 2009.
"At the end of the day, these big banks have become bureaucratic machines, and it has become very difficult to manage a business within them," he says. "It's become a regulatory and bureaucratic morass."
Esparza points to the account-opening process at J.P. Morgan — which takes up to two weeks rather than a couple days — as symptomatic of the suffocating institutional torpor.
"The creativity and the great people get stripped out of places like that," he says.
Even factoring in the industry's natural churn, J.P. Morgan Securities' Los Angeles offices has had bad run of losing top advisors in plain view. A few days ago, its sole representative on Barron's 2015 Top 100 Financial Advisors list, Antoine Souma, left the firm to join Morgan Stanley's Century City office. Souma, who ranked 75th on Barron's list in 2015, had roughly $3 billion in assets and an average account size of $25 million at J.P. Morgan. See: Why a $3 billion UHNW team in Newport Beach bolted Merrill Lynch and what breakaway bugs are reading into it.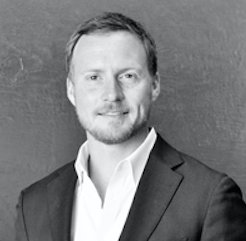 Esparza's departure followed hard upon advisors Robert Daly, Alexander Kadish and Gidon Nach moving their $1 billion practice to Morgan Stanley in February.
A spokesman for J.P. Morgan did not respond to a request for comment. See: The New York Times exposes JPMorgan's brokers, yet again.
Faux no
That's why moving from one wirehouse to another — or, for that matter, moving to a roll-up with top-down organization on a single platform — was out of the question for Esparza.
"I was approached right away by these models," he says, adding that it was the "last thing I would do" after leaving the wirehouse world.
Indeed, Esparza feels so strongly about the matter that he took a sideways swipe at the roll-ups that unsuccessfully courted him in the release announcing the launch of his RIA.
"[Our] firm's advisors operate with true partnership and hold meaningful equity, different than a large wirehouse check or rolling up under a "faux-nership" model (that pretends to offer independence but provides little more than a subsidiary existence under a larger RIA platform)."
Advisor-run roll-up
An example is Lakeview Capital Partners, a $2.6 billion RIA based in Atlanta. A year ago, Lakeview was a $600 million hybrid RIA composed of a few former wirehouse teams with a small footprint in the Southeast. But after convincing a Morgan Keegan consultant, Carolyn LaRocco, to join the firm along with her $2 billion book of institutional business, Lakeview decided to reorganize its business. See: How United Capital's unconventional rolling up of a $2 billion RIA reveals how close the roll-up model is to extinction.
The firm is now aggressively pursuing advisor recruitment and hopes to double in size again in the next couple of years. While it can't offer the sky-high payouts associated with wirehouses and their roll-up kin, managing principal John Williams Jr. says getting equity and building a business in a smaller, advisor-run firm is already attracting "a long list of teams" in the firm's recruiting channel.
"We really want to be the firm that has the resources of the wirehouse, but is small enough to never forget our clients," says Williams, 38, who joined the firm from Wells Fargo in 2013.
Lakeview also custodies with Schwab Advisor Services, TD Ameritrade Institutional, and Interactive Brokers LLC.
Schwab assist
Manhattan West partnered with Schwab Advisor Services to help launch its business. See: Breakaway Movement II is kicking in, say Schwab and Fidelity execs.
"They helped us tremendously in building out our model, assisting on the technology side, and developing our business plan," says Esparza.
Schwab is currently the RIA's only custodial relationship but Esparza says he expects his firm will be "agnostic as to where assets are held" as it grows.
The Esparza breakaway was a welcome win for the San Francisco-based custodian. Rob Farmer, a spokesman for Schwab, says "we welcome Manhattan West to the Schwab platform and we look forward to working with them as their strategic partner."
---
---