Charles Biderman: Our shareholders have expressed disappointment that they would now be forced to accept a different investment strategy.
Brooke's Note: It seems like we need new terminology to describe this happening. A "forced breakaway"? But as the one whose hand is being forced, Charles Biderman is none too pleased with his opportunity for a new life as a manager rather than subadvisor. His firm's firing gives us a window into these kinds of relationships and why outsourcing, when it goes wrong, can really go wrong. It will be more than interesting to see where the assets end up and which ETF will survive this imbroglio.
Beaten but not defeated, Charles Biderman plans to fight back from what he considers the unjustified and inexplicable firing of his firm as subadvisor of an ETF that bore its name.
"They came up with no reason," he says. "No nothing."
The founder and CEO of TrimTabs Investment Research Inc. is putting into place a two-step plan designed to win back the clients of the TrimTabs Float Shrink ETF (NYSE: TTFS) after AdvisorShares Investments LLC fired him as subadvisor of the exchange traded fund that he conceived, put his company's name on and whose assets he grew to close $180 million.
AdvisorShares of Bethesda, Md. manages the fund and its CEO is offering little explanation for why it is booting TrimTabs and changing the name of the ETF it manages to AdvisorShares Wilshire Buyback ETF. The ETF is now subadvised, as the name suggests, by Wilshire Associates of Los Angeles. AdvisorShares notified TrimTabs of the separation April 26 and the association between the two firms expires this month. See: How DFA is putting its John Hancock on the ETFs category.
Despite the name change, AdvisorShares gets to keep the TTFS stock symbol.
"We are in constant communication with our subadvisors about the funds they subadvise, but typically we treat those communications as confidential, especially in situations like this," says Noah Hamman, CEO of AdvisorShares, in a prepared statement. "There are many factors that go into the decision-making processes on whether to select, retain or terminate a subadvisor, and we are constantly analyzing each of those factors. I believe all the factors AdvisorShares considers are publicly available. With any decision, however, the guiding principle is what we think is in the best interests of the fund investors."
Five-star ETF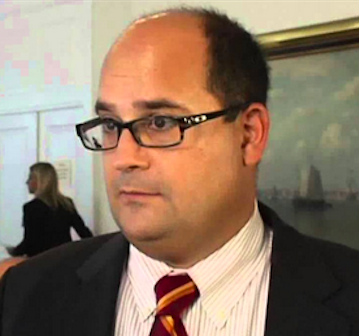 Andrew Rogers: Being a subadvisor can
be lucrative with the advisor bearing
the risk. However, the subadvisor has
heightened risk of being fired.
TTFS ETF earned a coveted five-star Morningstar rating by delivering annualized returns of 19.22% as of March 31. TTFS has also outperformed both the NASDAQ Buyback Achievers Index by 2.2% annually and the Russell 3000 Index by 2.49% annually. Additionally, TTFS gained 3.81% in the first quarter of 2016, according to TrimTabs.
Biderman, who recently moved from Santa Rosa, Calif. to Hawaii, says the only solid reason he was given for the change was that he recently replaced the fund's manager. Biderman maintains he has all the documentation he needs to show that shareholders of TTFS benefited handsomely from his active management of the ETF under an exemption. See: Why Vanguard Group has proved impervious to a '$34.6 billion' whistleblower suit and why nobody's suggesting Vanguard execs should breathe easy.
And, although a personnel move might be grounds for dismissing a subadvisor in some cases, Biderman maintains it is inapplicable in this case as he replaced the former manager of TTFS with somebody more experienced. In any case, Biderman continues, TTFS's picks are based on an algorithm and not human discretion; the human manager only oversees execution of the formula's implementation. See: Fleet-footed RIAs storm into the active ETF market as fund giants tie pretzel dough.
Subadvisor to advisor
With an appeal to legal authorities unlikely to yield results, Biderman plans to take his case directly to advisors and investors. His first move will be to open a separately managed account with a lower minimum investment and lower fees than TTFS.
But the formation of the SMA by TrimTabs is just a stopgap measure on the way to creating an ETF that mimics TTFS. The SMA can be set up in a matter of weeks, Biderman says, whereas the ETF may take three months or more. See: Mark Wiedman vows to ETF managers that BlackRock won't compete (directly) in the asset allocation game.
Andrew Rogers, CEO of Gemini Fund Services LLC of Hauppauge, NY, sees real obstacles in turning that strategy into a reality.
"When a subadvisor is terminated, they may have the ability to replicate successful strategies. In the case of TrimTabs, the strategy was successful and they may have a loyal following. However, the advisor will have to create the operational infrastructure and distribution required to succeed," he writes in an email.
Biderman likes his chances. "We have a wonderful community of loyal investors who believe in our float-shrink strategy, based on 30 years of our investment research," he said in a statement. "Our shareholders have expressed disappointment that they would now be forced to accept a different investment strategy than what they originally purchased."
Enough growth?
In an interview, Biderman observed that it would be virtually impossible for Wilshire to reverse-engineer his buyback algorithm and that the manager has signaled that it will take a different approach. He adds that most of his existing positions represent about 1% of the total and that Wilshire's plan is to make positions closer to 3%. TTFS invests in the stocks of 100 companies screened for growing cash flow and share counts declining because of share buybacks and debt that isn't increasing as a percentage of assets. See: Why most RIAs bent on launching in-house ETFs should swallow hard and start a mutual fund.
Making such a big change to a well-performing fund makes no sense, Biderman contends.
"This is insane."
But what passes for sanity to a subadvisor and the managers of the fund that hires them can be two different things, according to Amy Doberman, partner with WilmerHale in Washington, D.C.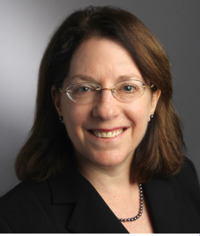 Amy Doberman: I'm not surprised the
advisor made a change.
"Given the size of the fund after five years of operation, I'm not surprised the advisor made a change," she says. "If a fund doesn't reach a certain scale, the manager is likely to question the whole premise (of the ETF.)"
Doberman, who was general counsel of ProShare Advisors LLC until mid-2015, says that performance of a fund is important but that, after five years, a manager is likely to take a step back and examine the absolute size of the fund. At $160 million of AUM, the manager may question the viability of a fund that isn't growing.
"There are many examples of funds with good performance that don't attract enough investors to be successful." See: Why ETF sponsors are ponying up big fees to get on Schwab's ETF OneSource in a bid for access to ticket-averse RIAs.
Weight on the advisor
"When an advisor becomes a subadvisor to the product, the costs of the investment company are borne by the advisor and the advisor is responsible for raising assets," he writes in an email. "Bearing the costs and raising assets are significant responsibilities and being a subadvisor can be lucrative with the advisor bearing the risk. However, the subadvisor has heightened risk of being fired and many trusts have the ability to change subadvisors with board approval and shareholder notification."
AdvisorShares will launch its Wilshire Buyback ETF at a fee of .9%, a 10% reduction from the .99% fee it currently charges.
Asset decline
Total assets at AdvisorShares, which peaked at $1.8 billion in mid-2014, were down to $1.1 billion as of the end of April, according to Morningstar, which declined to comment for this article.
TrimTabs Asset Management was founded in 2005 to develop and manage investment products based on TrimTabs Investment research. Biderman holds a B.A. from Brooklyn College and an M.B.A. from Harvard Business School.
Hamman was the vice president of business development at Rydex Investments and also spent two years as senior vice president at Internet startup Foliofn Inc. He also held various positions during his eight years at Fidelity Investments including director, securities trader, trainer, online trading product manager and call center director.
---
Related Moves
February 28, 2020 – 11:09 PM
---
---
---
Mentioned in this article:
---
---
---