Paul Pagnato: Elliot and Michael did the right thing.
Brooke's Note: Perhaps the most impressive aspect of HighTower, at least in its early days, was its seemingly singular ability to extract one big wirehouse team after another from the clutches of Wall Street. It was inevitable that choosing mates that have mate-ditching experience might produce advisors who would move on over time. This channel switch by PagnatoKarp represents a maturing process, a milestone perhaps, but also a test for HighTower. Will its other W-2 filing HighTower "partners" see this deal as a show of strength or weakness? This was an amicable and scar-free parting by the standards of these kinds of separations. But as we talked to both parties regarding what PagnatoKarp can do as a standalone RIA versus what it could do as full HighTower partner, a couple sharp differences of opinion arose.
In what seems to be an amicable divorce — but a divorce nonetheless — a flagship HighTower Advisors LLC team is breaking away from the Chicago roll-up to form a standalone RIA.
The new firm, PagnatoKarp, will continue to have access to certain HighTower research, its analysts and its capital markets capabilities. But the two firms are now officially separate companies, each with their own ADV.
Reston, Va.-based PagnatoKarp is still listed on the HighTower website and the hyperlink takes the user to the new Pagnato Karp website.
Civilized as this arrangement may be, one assumes that the more joyous occasion, at least on the HighTower aisle, would have been the day five years ago when Paul Pagnato and David Karp left Merrill Lynch Private Banking and Investment Group and joined the roll-up — with nine employees and $1 billion in assets in tow. See: Fearless Merrill Lynch team breaks away with $1 billion in broad daylight Until now, HighTower has added assets and employees on the occasion of breakaways and not been the one subtracting assets from the totals reported on the ADV.
Although HighTower did not release a statement about the new arrangement, the departure of the 25-person team and its $2.5 billion in assets was called "deliberate." A Pagnato Karp spokeswoman declined to comment on the financial specifics of the separation.
HighTower's chief development officer Michael Parker told RIABiz: "We are glad — frankly thrilled — to support them and help them facilitate the launch of their business. An incumbent team that makes the shift supported by HighTower is a reflection and validation of our maturity and place in the market."
HighTower CEO Elliot Weissbluth, who was in transit when reached, declined to be interviewed.
Unfinished business
Pagnato acknowledges that his new firm's origin story is atypical.
"I am not aware of another advisor or firm that has done it this way," he says, adding that "Elliot and Michael did the right thing" in helping facilitate the transition.
He hints that the firm will announce one "very significant" new partnership in the coming months. "The best is yet to come," Pagnato says.
Direct line to Borzi
The team certainly thrived under HighTower after escaping the clutches of Merrill Lynch with 90% of its assets— according to press reports — in 2011. So confident was the team that it broke the news to Merrill Lynch execs first thing in the morning instead of waiting until the tail end of the day, as is customary. "We were here until midnight anyway; it optimized the day," Karp said at the time.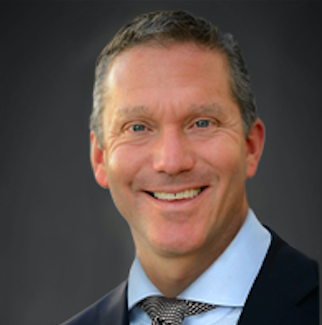 HighTower allowed the team to expand its family-office-for-billionaires-style practice built with Tamarac software and with Fidelity Investments as a primary custodian.. Pagnato Karp's clients are entrepreneurs in the fields of security, defense and intelligence who have executed (with the firm's help) liquidity events.
At the time Pagnato Karp broke away from Merrill Lynch it provided concierge service employees (for buying cars and booking flights etc.) and tax-planning capabilities. Since then, it has added full-time certified public accountants, attorneys, and a Ph.D for family management and dealing with psychological consequences of sudden wealth. Pagnato Karp currently serves 150 families, 70% of which live in the D.C. area.
But in the run-up to and in the wake of April's DOL final rule under which advisors must act as fiduciaries for their clients' retirement plans, Pagnato developed concerns about the ability of his team to properly service its specialized ultrahigh-net-worth clientele under the HighTower umbrella. See: The DOL's final rule contains a litany of 11th hour concessions to brokers that show Wall Street lobbyists earned their keep.
"While the new Department of Labor fiduciary rule for advisors who provide retirement advice is a step in the right direction, more work for more people must be done," Pagnato wrote in the release. "To that end, we created True FiduciaryTM principles to guide our firm. They ensure our clients' best interests come first."
To gain crystal clear understanding of DOL principles, Pagnato went directly to the source, securing face-to-face meetings with Phyllis Borzi, the Obama administration's assistant secretary for Employee Benefits Security, and the woman considered to be in the forefront of the push to clamp down on high fees, conflicts of interest and other anti-investor behavior by stewards of retirement assets. See: A Q&A with Phyllis Borzi, the DoL powerbroker aiming to remake the retirement market.
Alternatives at issue
Pagnato says this final move to independence has been in the works for the last 18 months and proved an elaborate undertaking even when going about the process in an aboveboard fashion.
"It just tells you the amount of work that is involved in launching you own firm," says Parker.
One advantage of independence, says Pagnato, is that it will allow his RIA to provide alternative investments on a much larger scale. A "significant amount" of client portfolios are in alternatives, he says, and the roll-up's model ultimately wasn't optimal for that reality. See: Step-by-step on finding a platform for alternative investments.
"A lot of advisors at HighTower have clients within the $1 million to $10 million range, so a lot of the firm's oversight and due diligence are not as focused on the private side — while it's a complete focus for us."
But Danny Sarch, president of recruiting firm Leitner Sarch Consultants, who helps recruit on behalf of HighTower, says the roll-up's investing resources were sufficient to meet the needs of Pagnato Karp.
'Doesn't jibe'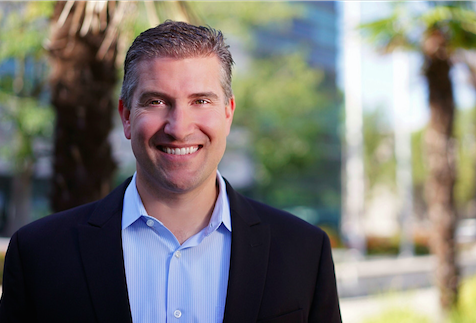 Parker also adamantly counters Pagnato on that point.
"That doesn't jibe, not only with my opinion, but with reality," says Parker, "I think you'd be hard-pressed to find limitations on our investment options. Our access to investment solutions is pretty sophisticated, broad, deep and robust." See: HighTower dangles array of hedge funds to lure breakaways.
Pagnato once thought so. In 2013 he told online publication Wealth Management that his group was too small for Merrill Lynch's alternatives platform. While at the wirehouse, the firm wanted to make investments in private equity funds or other alternative deals that weren't large enough to merit vetting and placement on the wirehouse's platform. Pagnato told RIABiz immediately after the 2011 breakaway that he was like "a kid in a candy store" looking at the expanded alternatives options HighTower provided.
Currently, Pagnato Karp plans to use the resources HighTower has made available somewhat sparingly. But Parker predicts that as the firm gauges its needs it may make heavier use of the a la carte options on the HighTower Independent Platform.
"When you haven't operated as an independent entity in any business, you don't know what you'll need," says Parker.
Breakaway two-step
To some, Pagnato Karp's independent bid illustrates inherent long-term weaknesses in the roll-up model. While mega-firms like HighTower offer safe harbor in the immediate aftermath of a contentious wirehouse exit, long-term employment comes with its share of downsides. Advisors are tied to lengthy contracts and net worth is often more closely linked to the financial success of the larger organization than of their own books of business. See: This generation of advisor aggregators puts the roll-up ghosts to bed, for now.
"These RIAs are realizing that they're running their own businesses, and they find that out six months after signing up and say, 'wait, why am I writing a check?' says Matt Sonnen, founder of PFI Advisors LLC in El Segundo, Calif., a firm that helps transition advisors out of roll-ups and into full independence. "I bet my career on this." See: How the mastermind of the Luminous Capital breakaway is parlaying his cloak-and-dagger skills into 'Pure Financial Independence'.
"It's turning into a natural two-step process," agrees Sarch, who is also seeing many more RIAs leave roll-ups. There are, he adds, other options besides independence, he adds, citing how friendly Raymond James can be under similar circumstances.
Adapting to the times, HighTower recently shifted its acquisition strategy from targeting major wirehouse teams to signing on smaller RIAs with $200 million to $500 million under management. See: With a reminiscent fire, Elliot Weissbluth personally leads a new charge to buy RIAs
In early 2014, the roll-up entered the franchising and outsourcing business See: Elliot Weissbluth pooh-poohs the idea that HighTower faces channel conflict as 'stupid and uninformed'
---
---
Mentioned in this article:
---
---
---
Jeff Spears
The breakaway support business is evolving and each support firm is learning that the ONLY consistent needs of breakaway advisors is initial transition support and education on the independent business model. The common breakaway advisor's belief that the "grass is greener" will remain for most until the lawn is 100% their own. Breakaway support firms need to embrace this reality if they are going to survive. Looks like HighTower has embraced this reality.
Thomas
This is the flaw in the roll ups and almost every advisor will unplug if they can. The comments are all bit disgusting in how they are so clearly untrue. It is all about the money for everyone involved. Michael Parker is "Thrilled" to help this team move on- ha, yeah. Next comment-this team wants to be able to be able to more efficiently focus on their large clients- another complete spin. They just want to make more money by eliminating the middle man and I don't really blame them. This story is well written and it illustrates a part of this roll up business that treats the end client as a complete commodity.
Jon B
Spot on with the comment above and this is a good article written by Sanders. Don't forget Danny Sarch and his comment about Raymond Jame being a "friendly " place for these advisors. Danny-Is that the same Raymond James that has paid you flat speaking fees in addition to http://www.riabiz.com/a/5005917670080512/after-chats-phyllis-borzi-a-flagship-hightower-team-executes-a-deliberate-breakaway-to-form-a-25-billion-ria ongoing recruiting contract? I feel like I need to take a shower after reading this article. Gentleman- the only people that read RIA Biz are in this industry and if they have any experience they know that these are blatantly self serving comments.
---