After chats with Phyllis Borzi, a flagship HighTower team executes a 'deliberate' breakaway to form a $2.5-billion RIA
Citing post-DOL-rule concerns about serving their super-rich clientle and hungering for more alternative alternatives, Paul Pagnato and David Karp have ankled the captive brokerage world but are keeping ties to the Chicago roll-up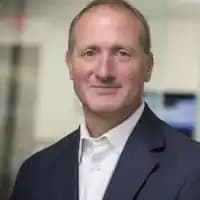 Paul Pagnato: Elliot and Michael did the right thing.
---
---
---
Thomas
This is the flaw in the roll ups and almost every advisor will unplug if they can. The comments are all bit disgusting in how they are so clearly untrue. It is all about the money for everyone involved. Michael Parker is "Thrilled" to help this team move on- ha, yeah. Next comment-this team wants to be able to be able to more efficiently focus on their large clients- another complete spin. They just want to make more money by eliminating the middle man and I don't really blame them. This story is well written and it illustrates a part of this roll up business that treats the end client as a complete commodity.
Jon B
Spot on with the comment above and this is a good article written by Sanders. Don't forget Danny Sarch and his comment about Raymond Jame being a "friendly " place for these advisors. Danny-Is that the same Raymond James that has paid you flat speaking fees in addition to http://www.riabiz.com/a/5005917670080512/after-chats-phyllis-borzi-a-flagship-hightower-team-executes-a-deliberate-breakaway-to-form-a-25-billion-ria ongoing recruiting contract? I feel like I need to take a shower after reading this article. Gentleman- the only people that read RIA Biz are in this industry and if they have any experience they know that these are blatantly self serving comments.
Jeff Spears
The breakaway support business is evolving and each support firm is learning that the ONLY consistent needs of breakaway advisors is initial transition support and education on the independent business model. The common breakaway advisor's belief that the "grass is greener" will remain for most until the lawn is 100% their own. Breakaway support firms need to embrace this reality if they are going to survive. Looks like HighTower has embraced this reality.