News, Vision & Voice for the Advisory Community
After calling on DFA TAMPs like Loring Ward and Symmetry, the owner of Efficient Advisors saw an opening and a way to shave costs
May 9, 2016 — 8:30 PM UTC by Irwin Stein
Brooke's Note: With its low fees, Nobel Prize-backed investment practices and classroom training of RIAs, Dimensional Fund Advisors is that rare investment product company that walks on water, metaphorically speaking. But with ETFs cheaper and, some would argue, just as "factor"-based in many cases, DFA's advantage may be less clear-cut than it once was. In fact, John Blood left DFA to start a TAMP that practices portfolio building in a way that subscribes avidly to that way of thinking. Irwin Stein uses the circumstance of a DFA insider-turned-outsider as an opportunity to scrutinize DFA, DFA TAMPs and ETFs that masquerade as cheap-and-trade-able DFA products. Factor-based ETFs and smart beta ETFs are a hot new category but don't expect DFA to get engulfed in its flames.
A breakaway executive from Dimensional Fund Advisors LP has amassed $1.2 billion in AUM on his turnkey asset management program in just three years — using mostly non-DFA funds.
John Blood, 47, achieved that feat by rapidly leveraging his corporate clients from DFA and Commonwealth Network, building an outsourced asset manager and then effecting a merger with Efficient Advisors LLC — which is a pure TAMP — and assuming its name. Blood worked for several years as investment research director at Commonwealth.
As part of furthering his efforts to bolster his firm's standing as a full-service TAMP, Blood is now filling the "president" position with Nicole Newlin, whose resume includes tours of two of the largest DFA TAMPs. Her strength is rolling up her sleeves to help with the practice management objectives of individual firms.
One indication of Blood's metamorphosis from corporate executive to entrepreneur can be gauged by how readily he substituted factor-based DFA mutual funds with cheaper factor-based ETFs. Exchange traded funds sometimes radically underprice DFA mutual funds. Efficient charges advisors 50 basis points for smaller accounts and as little as 25 basis points for larger ones. See: How DFA is putting its John Hancock on the ETFs category.
Chart-topper
While Blood isn't purging DFA funds from his portfolios, new assets coming into Efficient Advisors will likely be invested largely in factor-based ETFs.
"Efficient would not offer proprietary products or funds, just the best exposures at the lowest cost," he says. "The only thing high end would be the service that we offer." See: RIA custodians charge steep new ETF-related fees that can range into the tens of thousands of dollars for big trades and advisors are working to deal with them .
This willingness to break from the DFA brand to get factor investing makes sense to Joel Bruckenstein, producer of the T3 conferences.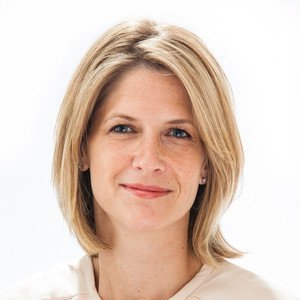 "Now that hundreds of ETFs are doing it, who needs DFA? It was a great innovation at the time and there's a lot of smart people in that business right now," he writes in an email.
But Alex Potts, president and CEO of Loring Ward, sees some holes Efficient's approach to selecting investment providers.
"I think the idea of using a cheaper/better version of the risk factors is tricky," he writes in an email. "The cost savings feels nice, but the overall value and returns don't seem to be as present for investors. Our investment team monitors this closely and Dimensional keeps topping our lists — if not first, they are pervasively near the top. Regardless, the good news is that they will build fine portfolios either way."
How active?
Blood questions whether active portfolio management is worth the cost — going so far as to observe that the strategy "doesn't hold water."
That presents something of a semantic conundrum as Efficient's website talks about premiums for relative price, volatility and momentum and promises a better return than an index — an inherently active activity. See: RIAs who trade very much seek to know more at a mile-high NAAIM Conference.
Marion Asnes of New York-based President at Idea Refinery LLC, whose firm works with Efficient, says that "Efficient works with passive ETFs. There's a multifactor overlay that influences asset allocation rather than securities selection."
Loring Ward uses DFA funds exclusively, Symmetry does not. Loring Ward, which manages about $13 billion, charges 50 basis points for small accounts down to 15 basis points for accounts of more than $5 million. Symmetry ranges from 50 basis points down to 15 basis points for accounts of more than $5 million. See: Advisor Spotlight: Two small Dean Witter breakaways are now Symmetry, a big DFA TAMP.
Symmetry uses AQR Capital, Vanguard, iShares and SPDR ETFs in addition to DFA, says Dana D'Auria, director of research for Symmetry.
"Some may use purely DFA funds, some may prefer not to use any — there are quite a few vehicles in the factor investing space at this stage of the game and pros and cons to all of them," she writes. "We recognized the potentially significant advantages of ETFs, such as the relatively low cost and low cap gains realization. Having the two formats enables us to meet different client needs with the right solution. It's an exciting time to be a factor-based investor: the proliferation of multi-factor funds offers strategists like us a great array of vehicles to work with."
Efficient currently employs about 10 people. It has 114 firms as clients, of which about 60% use its full TAMP services. The other 40% of firms use it strictly to allocate investment assets. More than half of the clients are RIAs and the rest are IBD reps.
Bright loyalty line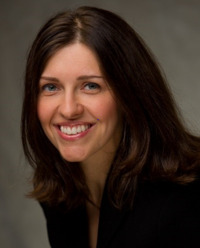 In 2010, Blood joined Austin, Texas-based DFA as vice president and head of broker-dealer distribution. At the end of 2012, he left the firm to establish Disciplined Wealth Strategies, an Austin-based asset manager-to-RIA firm. At the end of 2015, after building the wealth manager up to $700 million in assets, Blood merged with Efficient Advisors, a TAMP that used DFA offerings, thus doubling the assets of his firm and keeping the acquired firm's brand name.
Asked whether Blood's de-emphasis of DFA's funds raises any issues given DFA's history of serving RIAs who invest almost exclusively use its funds, Dimensional's Dave Butler, global head of financial advisor services, replies in this way:
"While there is no requirement for a TAMP to offer only Dimensional in model portfolios, most TAMPs use Dimensional in a very significant way," Butler writes in an email.
Asked about whether the lack of a bright-line test of loyalty could result in so-called hot money flowing in and out of its funds, which drives up costs, Butler says that history suggests that that will not be a problem in the future. DFA has always bent over backward to avoid costs attached to money flowing in and out of funds.
"Our process of working with advisors over the last 25 years has not changed," he wrote in the email. "The consistency of net cash flows from advisors to Dimensional through good markets and bad markets suggests advisors have a long-term view and have done a terrific job of keeping clients disciplined." See: Dimensional Fund Advisors to launch 13 target date funds but can its RIA 'cult' deliver success?.
'Visionary' hire
As Blood looks to drive down investing costs, he is working drive up the level of expertise.
Most recently, Blood hired Newlin, 43, to fill the newly created role of president. Newlin has worked at two TAMPs that are heavy users of DFA's products — San Jose, Calif.-based Loring Ward, and Symmetry Partners LLC, based in Glastonbury, Conn. See: Advisor Spotlight: Two small Dean Witter breakaways are now Symmetry, a big DFA TAMP.
In addition, Newlin is "a visionary, a thinker and a doer," according to Blood, who has known Newlin for eight years.
Newlin's former boss, who recently caught up with Blood and Newlin at Tiburon Summit in New York, agrees. "Nicole is a phenomenal complement to John," says Potts.
Robo in the works?
"A robo is under consideration but not on the front burner," writes Asnes. "The major effort is to use the existing TAMP to free up advisors so they can spend their time clients—that is the key to their value."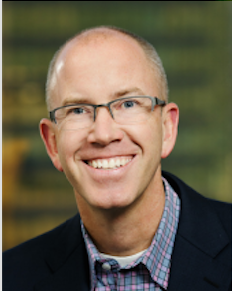 In the trenches
Newlin is also tasked with making Efficient more successful by providing exactly that type non-investing focus. Before working for TAMPs, Newlin had her own consulting firm, New York-based Pathfinder Strategic Solutions, which helped RIAs grow their businesses by nurturing their entrepreneurial side. See: In her words: A former Goldman Sachs star gets into the depths of winning UHNW clients, without being in that tax bracket.
"RIAS become RIAs because they want to own their own business" says Newlin. "Sometimes you have to help them by tearing up their business plan and starting over."
When asked if Efficient has the juice to become as big as Loring Ward, with its $13 billion AUM, or Symmetry, with its $7.4 billion, Newlin demurs, saying she wants to build something "special" for the advisors whom she refers to as part of the Efficient Advisors "community." She intends to make it special by focusing on advisor's practice management. She is prepared to get "into the trenches" with them.
That jibes with Blood's desire for Efficient to be known as a TAMP that has a "boutique, rather than a corporate feel." He also gets involved working with the RIAs one-on-one, writing marketing letters for RIAs and sitting down with individual clients and prospects to discuss markets and strategies.
DFA's Butler also acknowledges that the success of a TAMP depends on more than its investment products. its investing capabilities.
"Successful TAMPs offer programs that focus on client acquisition, client retention, marketing, investment guidance, administration and staff education/training. These TAMPs enhance the advisor's ability to spend more time with clients and prospects."
---
Mentioned in this article:
---
---
Share your thoughts and opinions with the author or other readers.
test ting said:
May 13, 2016 — 11:41 AM UTC
Dougie said:
September 15, 2016 — 1:26 AM UTC
---
---