News, Vision & Voice for the Advisory Community
Attendees said fast-talking presenters belied LPL's aspirations but perhaps bolstered its claim that the hoi polloi won't be forgotten
May 5, 2016 — 8:04 PM UTC by Guest Columnist Amy Parvaneh
Brooke's Note: When LPL invited RIABiz to a "High Net Worth" conference, I immediately looked for an RIA market-aware writer who could attend — and found Amy Parvaneh, who sacrificed a day running her RIA consultancy to the cause. How was a company with a divinely lunch pail DNA going to put on the Ritz? That bore looking into — especially when it might tell so much about a company whose asset growth has stalled so profoundly. LPL tried going downmarket with NestWise and quickly retreated. if its stagnant growth is any sign, LPL has saturated its middle market. That leaves the upmarket trade. But there are reasons of culture, overhead and specialization that kept it from climbing that ladder before that segment may hold sway. Advisor attendees we talked to about this event. They largely summed it up as "tentative" from being upscale in everything from the humble food served to the Mike Huckabee speaker, atavistic sales training and the conspicuous absence of any of LPL's C-Suite execs. Is that a metaphor for what LPL is doing as a company or a walk before you run?
From all the way back to its Linsco/Private Ledger days in the late '60s and '70s, LPL Financial has succeeded by exercising incredible discipline in serving mostly smaller advisors with books of business consisting largely of mass affluent investors.
Indeed, the large independent broker-dealer was so successful in that niche that when Merrill Lynch, Morgan Stanley and UBS cut tens of thousands from their broker rolls after the 2008/'09 crash, LPL became almost the default choice of custodian for many of those brokers.
The Boston-based firm had just the right economics at just the right time to succeed in this niche derived from specialization and critical mass. Key to its success was that it had few expenses associated with serving the high-net-worth and ultrahigh-net-worth investors. That included spending next-to-nothing puffing up its retail brand through advertising. See: A peek inside the rising RIA custodians fighting to overtake the Big Four.
Yet as LPL's High Net Worth conference this week at the St. Regis in Dana Point in Southern California for around 180 top LPL advisors, demonstrates, the company is making deliberate moves upmarket — with the help of its Fortigent unit — to the fiscal neighborhood where 1,821,745 households with $3 million or more of net worth live. The conference signaled a more deliberate effort to achieve that goal — with LPL executives suggesting the company can capitalize on market shifts yet again.
"The landscape is changing, and we're very well positioned to take advantage of it," said Matthew Enyedi, executive vice president, LPL RIA and HNW Solutions in an interview conducted at the conference.
According to LPL, advisors have closed just over $3 billion in new deposits to LPL consisting of $5 million and greater
For the catching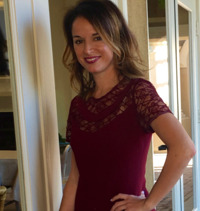 Amy Parvaneh, formerly of Goldman Sachs,
drove from her LA home to
write this article for RIABiz, and
see whether LPL gives her old
employer anything to worry about in
competing for HNW investors.
In that new landscape, LPL's custody division will be working to identify which lakes and ponds are stocked with prospects. Wirehouses are mostly done cutting small producers, which makes big brokers — and their larger books of business comprised predominantly of high-net-worth accounts — attractive prospects.
"As the industry transitions, and more wirehouse brokers with large books of HNW clients look to transition to their own businesses, LPL has built a great platform that can offer them a really great solution," says Enyedi. See: Fidelity nabs a top LPL RIA executive for new ultra-affluent unit.
Some of the moves are tied to the perils of the downmarket where compliance expense is highest — especially as a DOL tightening tales hold. Casady has even discussed cutting LPL accounts that make up 3% of the firm's asset last fall.
Targeting the very wealthy is a tactic that is the basis of profits at Wall Street firms — or even at LPL rivals like Raymond James that have historically sought the merely mass-affluent investor. See: The story behind how Raymond James won two big teams from LPL and Wells Fargo in the past couple of weeks.
LPL's total advised assets are $479 billion, mostly held through 14,000 rep firms.
LPL has garnered $1.5 billion of assets as a direct result of its high-net-worth services and it has $27 billion of total high-net-worth assets in its custody. LPL defines "high-net-worth investor" as one who has $5 million or more in investible assets.
Hired guns
LPL now has 23 employees exclusively servicing advisors who want to tap into that investor segment slice. Those people, mostly employed in San Diego and Charlotte, N.C., advise clients about concentrated stock planning, trust services, estate planning and other complex areas demanded by the richest clients. See: Wells Fargo targets tempting but treacherous UHNW market with Abbot Downing launch.
"This enables financial advisors to provide a more robust offering of wealth management services and to better maintain intergenerational relationships when assets are held in trust and passed down to beneficiaries," said Bethany Bryant, president of the Private Trust Company, said in a statement announcing expansion of the unit, in 2013.
For an LPL advisor tapping into the HNW sector for the first time, the firm provides collateral messaging, website and marketing support, and overall practice consulting to dress their firms up and altering fee schedules.
Making itself known
Unlike wirehouses that spend billions on marketing to build on the reputation of their firms, LPL's approach will be to promote its capabilities as the "Intel behind" the individual teams.
At the conference, LPL rolled out a private client curriculum series for advisors led by Gary Carrai, senior vice president of HNW Solutions at LPL and co-founder of Fortigent LLC. The series will provide symposiums and regional workshops and monthly conference calls aimed at getting advisors into a HNW frame of mind.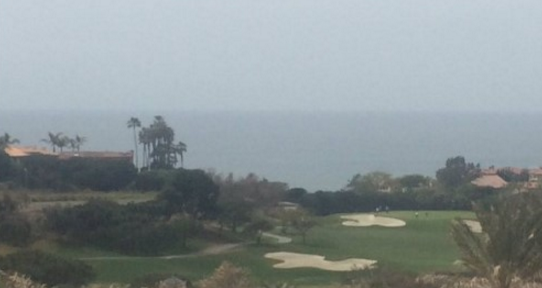 Dana Point is beautiful, even if
the weather was early June gloom.

LPL acquired the Rockville, Md. outsourcer of high-net-worth services in early 2012. See: LPL makes big advance into the RIA business with Fortigent acquisition. The series will provide symposiums and regional workshops and monthly conference calls aimed at getting advisors into a HNW frame of mind.
But LPL may not yet have the brand recognition of an Intel — or a Schwab, Fidelity or TD Ameritrade for that matter — as a custodian.
"LPL is known by the industry, but not really known by clients," says Carlo Panaccione, principal of Navigation Wealth Management Inc., an LPL advisory firm based in Redwood City, Calif. that manages around $350 million.
To mitigate the brand disconnect, LPL is instituting external awareness campaign focused on garnering more press coverage, participation at conferences, and affiliation with HNW groups. See: Russell Investments and Fidelity both see disconnect between HNW investors and RIAs in separate studies.
Panaccione is excited about LPL taking what was considered a fragmented niche — the high-net-worth client base — and consolidating its resources to broaden its outreach to all of its advisors.
For all that, LPL won't turn its back on advisors serving the mass affluent, according to Enyedi.
"We are not abandoning what has helped us in the past," he says. Rather, he says, the firm is increasing its resources. See: LPL cannibalizes executive talent and launches mass-market entity.
In a Dana Point minute
RIAs attending the conference noted that LPL's approach to moving upmarket included some baffling content. A case in point was a Cannon Financial sales coach — with the euphemistic title of director of personal trust — who spoke at a clip that defined "fast-talker." Advisors found his pearls of wisdom generic and more suitable for a low-end broker.
LPL's first attempted to tap the HNW space in 2012, when it acquired Fortigent, which initially brought over around 90 large investment advisory clients, managing approximately $50 billion in client assets, with the average client net worth being at least $5 million — the amount. The Fortigent platform, battle tested over a 20-year period, gave larger families, whose wealth is more fragmented and distributed among different platforms, easier access to data and improved reporting.
But the handoff was rough and resulted in LPL taking a big write-down on its investment.
Enyedi admits that absorbing Fortigent has not been easy.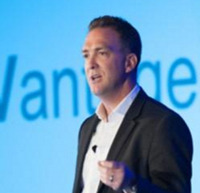 Matthew Enyedi: The landscape is changing,
and we're very well positioned.
"Transitions are always difficult, but we're in a really good place right now, and are able to reap the benefits," he says, adding that the firm has been able to re-establish some areas that were in flux, and improve resources. For instance, Fortigent's research team that was originally composed of 10 people has grown to around 60, with the majority of the team based in Charlotte, N.C. See: LPL Financial is dumping North Carolina as a headquarters, moving south to make room for 1,800 more employees.
At present, roughly 80 advisors who do not keep their assets at LPL that are using Fortigent, according to Carrai.
Lost in the translation
The results of Fortigent acquisition elicited mixed reactions from advisors attending the conference.
Charles LaRocca of LCJ Associates in Brooklyn, N.Y., which manages around $250 million, says the Fortigent platform has helped him close some larger opportunities recently. Others echoed that sentiment.
But some expressed concerns. One attendee said that service suffered as Fortigent personnel moved from in the Maryland to Charlotte, to the point where the firm is looking elsewhere for manager research.
Amy Parvaneh is the founder and CEO of Select Advisors in Los Angeles, a consultancy firm for RIAs. Read an RIABiz profile of Amy and her practice here
---
Mentioned in this article:
---
---
Share your thoughts and opinions with the author or other readers.
Mac5u said:
May 13, 2016 — 12:33 PM UTC
An interesting article marred by sloppy copy. An editor needs to go into this story and clean it up a bit. It is a grammatical mess in a number of places.
It remains to be seen if LPL can truly make in-roads with high-net-worth and ultrahigh-net-worth investors and the advisors serving them in a meaningful way. The company is plagued [still] by service and technology challenges. Advisors serving the mass affluent have a tough enough time getting correct answers from the service centers and internal business units for relatively straight-forward matters. One can only wonder how well equipped it is to handle the more exotic and complex the HNW/UHNW client presents. Despite all the soothing comments coming from executives, it really has a long way to go before in service and tech before it can be taken seriously in this segment.
---
---