Ryan Parker: I want to say in the clearest way possible that there's nothing driving me away from LPL
Brooke's Note: Can an RIA with $16 billion and the founder's name on the door be passed along to a successor? We really don't know. If it's been done successfully, I am not aware of it. But with the hire of Ryan Parker it seems that Ric Edelman is onto a new approach to this momentous-enough challenge — by hiring in bite-sized pieces. And starting at age 58 when no forced talent reshuffling is demanded. We often get told that departures, in this case one from LPL, are amicable. Here we believe it. Why? Because Parker is still employed at LPL. But that doesn't mean that his departure won't be a blow for that company.
For the first time in 28 years, the CEO of Edelman Financial Services LLC will not be … Ric Edelman.
But this new state of affairs may not a succession make. Rather, the move tells more about how jumbo RIAs named after their omnipresent founders creatively use CEOs — and about a learning curve for Ric Edelman, 58 — than it does about how put a succession plan into place with a single hire.
The giant Fairfax, Va. RIA announced last week that Ryan Parker, currently a managing director in LPL Financial's San Diego office, will become CEO of Edelman, effective June 20.
Edelman has been looking to replace himself at his firm going back at least to 2014, with a couple of high-profile false starts along the way. See: Wanted: New CEO for Edelman Financial whose name is not Ric Edelman
A talent search for a chief operating officer soon morphed into a search for a new CEO — one with the heft, reputation and charisma to replace key man Edelman. In July 2014, he partnered with fellow financial educator and media maven David Bach, but the heir apparent was gone by the following summer without much explanation from either side.
Since then, there's has been a subtle shift in the succession strategy.
"Having a personality-driven firm is indeed necessary, and will continue to be," Edelman says. "But it isn't necessary — or even necessarily desirable — for the face of the firm and the CEO to be the same person. Ryan will enable us to develop and implement strategy more effectively, and allow me to focus on a couple other areas of the firm," says Edelman, who will remain the executive chairman of EFS.
Chief implementation officer
Edelman adds that his plan is to spend more time with clients and staff planners to grow the firm. Parker will not do any TV, seminars or radio, he says.
The final piece in the EFS key man puzzle comes weeks after EFS hired a new chief marketing officer, James Mendelsohn, of Capitol One's "what in your wallet" fame.
Parker, 42, will be the latest in a long line of LPL alumni to leave the nation's largest IDB. He joined the Boston-based independent broker-dealer in April 2013 from Russell Investments in Tacoma, Wash. He was recruited to Edelman by a headhunter that was not named.
A David of unusual size
Edelman Financial's offices are currently concentrated in the Washington D.C. area and along the I-95 corridor between Baltimore and Boston. Cecile Munoz, head of Los Angeles-based U.S. Executive Search LLC, says Parker will be able to implement greater scalability for EFS as it looks to expand aggressively. Two weeks ago, Edelman told RIABiz that he plans to grow his firm regionally, rather than nationally, and expects to hire as many as 50 advisors this year. See: Ric Edelman hires former what's-in-your-wallet Capital One CMO to replace former Verizon can-you-hear-me-now? guy.
In the larger picture, Munoz sees the hire as an affirmation of the RIA business model.
"This is a clear indicator of the growth segment of the market, and the power the best RIAs have in attracting top-tier talent," she says.
Indeed, Edelman Financial Services, which has close to $16 billion in assets under management and 125 financial planners, might seem like a step down for a rising star at LPL Financial, which manages $479 billion and works with more than 14,000 advisors. See: LPL invites 180 of its bigger-book reps to Dana Point as part of its latest Fortigent-fortified bid to move upmarket.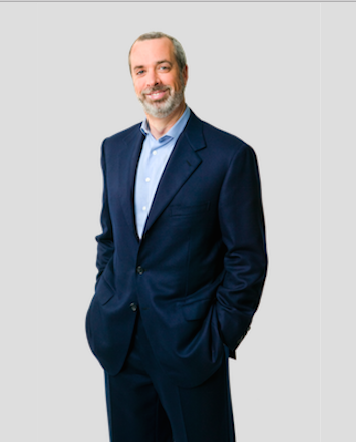 Ric Edelman: Having a personality-driven firm
is indeed necessary, and will continue
to be. But it isn't necessary
— or even necessarily desirable —
for the face of the firm
and the CEO to be the
same person.
Yet for all its vast size advantage, LPL has a much slimmer lead over EFS when it comes to valuation. When Edelman Financial was sold to the private equity firm Hellman & Friedman last October, it fetched $800 million. With a market capitalization of $2.35 billion, LPL Financial is currently valued at less than three times as much as the private market values Edelman Financial.
In 2015, the hunt for an Edelman successor stalled when it became clear that Lee Equity Partners LLC would exit its majority stake in Edelman. The New York private equity firm took Edelman Financial private in April 2012 for $257 million and appears to have more than tripled its money in three years. After rival New York PE firm Hellman & Friedman LLC, the prime mover behind LPL's IPO back in 2010, bought the RIA last October for more than $800 million, the search for a CEO began anew. See: Why the PE that helped take LPL public now controls Edelman Financial and plans to invest more heavily.
Back East
Edelman says he turns over the reins to Parker with a high degree of confidence. Even so, it's hard to imagine Edelman, the firm's largest shareholder, executive chairman and CEO of 28 years, whose face and name are synonymous with the company, not running the show.
But Edelman says he's finally ready to make that transition.
"I probably would have agreed with that three years ago," he says reflectively. "It has taken me a long time to get comfortable with the notion of turning the firms' leadership over to another person." See: How Ric Edelman manages to bring on 4,500 new clients each year by force of personality while diminishing key-man risk at the same time.
But he says he's finally there. "I have reached the conclusion that it is in everybody's best interest, including my own."
For his part, Parker seems game to take on the new challenge of running EFS alongside its founder. "I am extremely comfortable with the nature of the partnership and relationship."
Parker will relocate from San Diego to the Fairfax area with his family. Before joining Russell, Parker worked for four-and-a-half years at Franklin Templeton Investments. After graduating from the University of Michigan in 1997, Parker began his career in Boston at Putnam Investments.
The Casady carousel
For LPL, Parker's exit is the latest in a long string of executive departures.
In March 2013, three managing directors, Bill Dwyer, John McDermott and Christopher Feeney, retired from the company. Dwyer was president of the company and head of national sales and marketing, McDermott was the company's chief risk officer, and Christopher Feeney was LPL's chief information officer. Dwyer, a 20-year veteran of the company, left the team of Derek Bruton, Andy Kalbaugh and Bill Chetney in his place, while former CFO and COO Robert Moore became president. See: LPL's Bill Dwyer decides to call it quits and Robert Moore is taking over his duties
Five months after that C-suite reshuffle, LPL Financial lost a managing director and general counsel in Stephanie Brown, who left to take an of counsel position with Zusman Freniere Compton LLP in its Boston office.
Two left standing
Bill Dwyer's team, meanwhile, didn't stick together long. Bruton, a managing director, was famously "permitted" to resign, in April 2014. See: What is the story with Derek Bruton's sudden LPL departure?
Cecile Munoz: This is a clear
indicator of the growth segment of
the market, and the power the
best RIAs have in attracting top-tier
talent.
Chetney left LPL two months later to start an LPL-affiliated office of supervisory jurisdiction (OSJ) in San Rafael, Calif. See: Bill Chetney is back to compete with LPL (among others) and Mark Casady is very much on board
Finally, Moore left the company in March 2015. See: Robert Moore walks from LPL Financial president role for new gig, but Dan Arnold softens the blow by filling the void On May 18, WealthManagement.com reported that Moore had assumed the chairman's spot at El Segundo, Calif.-based Cetera Financial Group.
Dan Arnold, who had succeeded him as CFO two years earlier, filled Moore's role as president. Tom Lux was promoted to Arnold's CFO role, but he left the firm in July 2015 after new chief financial officer Matthew Audette was hired. See: LPL poaches E*TRADE's CFO and turnaround specialist as its chief financial officer
Mark Helliker, another managing director and head of LPL's client support services, left the company in August 2015.
LPL Financial's management page currently lists eight senior leaders, only two of whom — Casady and Arnold — joined the company before 2012.
No fire?
A spokeswoman for LPL told RIABiz much of the turnover was planned from the top.
"Four years ago, LPL undertook a deliberate and strategic effort to reshape the firm's management team in order to transform our business operations, expand our capabilities, and position the firm for continued growth," writes Heather Carter in an email. "Many of the leadership changes you have seen were directly or indirectly the result of that transformation, while certain others were matters of personal or career choices. We are pleased with the evolution of our leadership team, and the credentials of our executive management speak for themselves."
Carter denies that employee dissatisfaction with LPL's culture or work environment were partially to blame for high turnover at the company. "With respect to LPL's culture, employee engagement at LPL has increased over this same period and exceeds industry benchmarks," she writes.
Asked about being the latest high-profile defection form LPL, Parker said he could only speak for himself and his own situation.
"LPL has been tremendous to me up to and including the present," says Parker, adding the decision to leave was "very difficult."
"I want to say in the clearest way possible that there's nothing driving me away from LPL."
---
---
Mentioned in this article:
---
---
---