Tom Faust: I thought it would be an hour commitment and we'd move on.
Brooke's Note: You know the action in the RIA business is heating up when leap-of-faith risks are taken and executives are quick to pivot business models. All of that is more than evident in this interesting funding and collaboration between Eaton Vance, a formerly stodgy Boston asset manager, and SigFig, a formerly purity-minded robo, which are finding common ground. In a show of robo power, SigFig seems to hold all the cards here — granting a board seat but with the option to turn a deaf ear in the board member's general direction.
In an unusual gambit, Eaton Vance is leading a $40-million VC round on an externally owned robo venture with hopes of lobbying for distribution of a new product created by its internal baby venture.
The Boston-based old-line asset manager is making its first-ever venture capital investment in SigFig Wealth Management LLC, a San Francisco-based startup that has recently gained an edge as the "robo-inside" for companies like Pershing, Cambridge Savings Bank and UBS.
But Eaton Vance has already made a big internal venture-like investment in the patented NextShares — an ambitious play to own a whole class of investments that has the trading ease of ETFs but the ability to confidentially manage an active portfolio like a mutual fund. See: The 'other' Morningstar conference shaped up as a true ETF summit with principals of exchange traded fund programs on the prowl.
Thomas E. Faust Jr., CEO and chairman of Eaton Vance Corp. since November 2007, admits his expectations were low when he agreed to speak with Mike Sha, founder and CEO of SigFig.
"I thought it would be an hour commitment and we'd move on," he says. "But we met Mike Sha and heard a bit about the product technology and that their business model was different from what robos were doing in terms of business development."
Shoot the moon
Many of the better known robos like Betterment Inc., Wealthfront Inc. and Acorns develop business by advertising directly into the consumer market. SigFig's play to ally itself with banks and brokers sets it apart. See: Robo-deal catapults Goldman Sachs into defined contribution business that's as downmarket as it gets.
"What caught our attention was the focus on building a business by partnering with the same financial institutions that Eaton Vance partners with as we offer funds and investment strategies to our investors," Faust adds. See: Could engineers be the answer to the RIA talent shortage?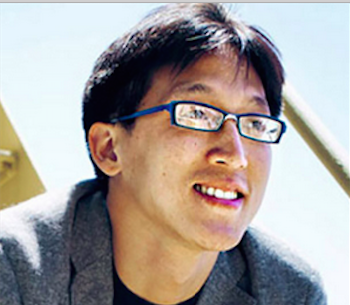 Mike Sha: Think about how much
money big institutions spend on advertising,
customer acquisition, and brand building and
then imagine yourself as a startup
trying to compete for that attention.
We don't spend any money on
that.
The financial institutions that Eaton Vance partners with on NextShares include: ALPS Advisors, American Beacon, Broms Asset Management, Columbia Threadneedle Investments, Eaton Vance, Gabelli Funds, Hartford Funds, Ivy Funds, Nile Capital Management, Pioneer Investments, Principal Management Corp. and Victory Capital, according to its website.
As of Feb. 29, these asset managers had filed exemptive applications with the SEC and entered into preliminary agreements with NextShares Solutions LLC, the Eaton Vance subsidiary formed to develop and commercialize NextShares.
NextShares is the company's shoot-the-moon effort to create a class of de facto ETFs that reap the key potential benefit of mutual funds — alpha derived from active investing. The products also enjoy the tax efficiencies of ETFs. Alpha is that portion of an investor's return that is above and beyond what an index of like securities would yield in a passively managed portfolio.
Eaton Vance takes a seat
Two potential downsides of the NextShares products in the minds of investors is that pricing is determined on an NAV basis at day's end and the simple fact that they are a relative unknown. ETFs prices often change hands and change prices in microseconds. See: How ETFs have been oversold when it comes to flexibility, lower costs and tax efficiency.
Distribution of NextShares has proven a challenge for Eaton Vance. In their first month in existence, they attracted a mere $1 million of assets, according to an April article in Institutional Investor.
But Faust sees an opening for his firm's new product and new robo channel of distribution to grow up happily together — with each creating differentiation for the other.
Faust envisions more such targeted products that will contrast with the straightforward ETFs now offered by many robos. "We think it makes sense to hold custom beta offerings in underlying securities. It can be lower cost and more liquid and more customizable and more tax efficient."
Of course, no VC investment was needed for SigFig or its clients to invest using NextShares. But by leading the VC deal, Faust gains a coveted board seat at SigFig, a position that could yield lobbying leverage to earn NextShares the benefit of the doubt.
Deal sweetener
In comments made to the Boston Business Journal, Faust allowed that no quid pro quo as far as cross-partnering on products and services is assured.
"We want to get close to companies like SigFig that we believe will drive — to some degree, anyway — the nature of the product offerings within these robo solutions, and we want to ensure that there is a place for active management," Faust said in the BBJ article.
Faust adds that SigFig's close ties with UBS, a secondary investor in the deal, was a deal sweetener.
But Sha is making no promises about how much, if at all, users of his technology will invest using NextShares.
"We've known these firms for quite a long time. We've gotten to know the investment teams and leaderships of these firms. What we've found impressive about them is their vision and what they're trying to accomplish. The news is really about financing and the fund-raise itself. We're not officially announcing any commercial partnerships with these firms. We've hand selected a set of investors we think will be good long-term partners of SigFig."
On the other hand, of the investors in this round, UBS is the only one that publicly announced it would use SigFig's technology. But Sha says it is possible future announcements could be made.
Faust agrees.
"We think a natural link between robo and digital advice is exchange traded products that fit very well with the service model of the robo," he says. "As the robo market matures and includes more than just ETFs, we think this is a natural home for NextShares, which are offered by Eaton Vance and we are hoping to introduce more broadly."
Only $40 million
Earlier this month, San Francisco-based SigFig announced that it would be the first robo-advisor to collaborate with a wirehouse — UBS Wealth Management Americas. Under the terms of the deal, UBS is renting SigFig's software and investing in the firm as well. See: Why there's more to the UBS-SigFig deal than meets Sergio Ermotti's gimlet eye. In May, Pershing LLC selected SigFig as a robo for RIAs.
The financial institutions pouring money into SigFig for this round are Eaton Vance Management, Comerica Inc., New York Life Insurance Co., Banco Santander SA's InnoVentures fund, Bain Capital Ventures, DCM, Nyca Partners, Union Square Ventures and UBS, bringing SigFig's total investing to more than $70 million.
This spring has yielded a bumper crop of funding for startup robos with varying business models. In May, IGM Financial Inc. showered Silicon Valley-based Personal Capital Corp. with $75 million. In late March, five venture capital firms kicked in a total of $100 million in the latest round of funding for New York-based Betterment Inc..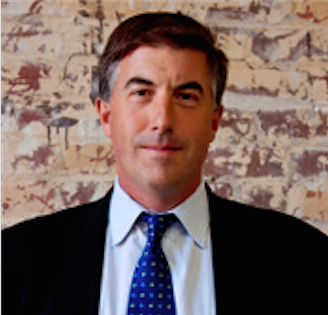 Rob Foregger: What is also important
is that the asset management and
advice industries are also rapidly converging.

By these lights, SigFig's latest round seems relatively paltry. But CEO Mike Sha contends that his firm can stretch its millions further than his investor-facing competition. See: Personal Capital gets $75 million investment and an ex-Schwab retail chief in Jeff Carney.
"Just think about how much money big institutions spend on advertising, customer acquisition and brand building and then imagine yourself as a startup trying to compete for that attention," he says. "We don't spend any money on that, and instead can invest it all in hiring the best people and building the best product and technology, and then we work with great partners who have direct access to a loyal customer base of tens of millions of people."
Sha declined to state what the firm's valuation is after this round. See: Betterment raises $100 million a year after a $60-million round, enabling it to step up efforts to win the HNW wallet.
NextShares Leader
The SigFig/NextShares pairing marks an advance in the evolution of the robo model, says Rob Foregger co-founder of NextCapital.
"This investment by Eaton Vance is consistent with the recognition that technology and asset management are becoming one and the same — but what is also important is that the asset management and advice industries are also rapidly converging," he writes in an email.
Foregger is raising capital and collaborations for his firm with a mindset similar to SigFig's of doing business with giant legacy players. See: NextCapital raises $16 million as its founder goes where Financial Engines' 401(k) robo strategy didn't.
Faust echoed Sha's conviction that VC dollars go farther in a B-to-B robo.
"I don't know the real number for B-to-C robos for client acquisition but I hear very big numbers. What is attractive is how we'll be able to distribute our own products. The reason they chose us to be lead partner in this financing round is our credibility and relationships we've got with people and firms. Instead of spending vast sums of money going out and trying to build a brand in a pretty mature wealth management market, we think a much more successful model is helping the existing advisors get better."
Sha intends to use the new funds to up the human quotient at his robo, doubling SigFig's staff from 60 to 120.
"We've found the Bay Area talent pool has been really good for that. The vast majority of where we'll be deploying the new investments is a dramatic upscaling of the team and technology. About 80% of our employees are product managers and people designing the technology. That's the core of our DNA." See: Two Silicon Valley RIAs marry their practices to lay the groundwork for succession.
---
---
Mentioned in this article:
Wealthfront
Portfolio Management System
Top Executive: Andy Rachleff
---
---
---
Brian Murphy
What a stupid investment decision on both sides of the aisle. To think there is any cross-selling opportunity (NextShares through SigFig) is an expression of pure hope; not a true strategy for success. No wonder Eaton Vance continues to lag the leaders in asset management.
I suppose this is how the game unfolds; second-tier robos partner with also rans in the traditional advisory space; kindly accepting their "hope" money and leaving the path wide open for someone visionary with a truly differentiated offering to go directly to the consumer again. (FWIW, the reason robl customer acquisition costs are so high is that to date they're not really doing anything unique, or differentiated enough to lower their CAC!)
I think we'll find that any pure mutual fund player (Eaton Vance, MFS, Putnam, etc.) that doesn't have their feet already deeply in the ETF pool is in deep trouble – and they know it. They need to throw money around and hope some of it falls into things that work out. Second tier robos will gladly take your money.
Any mutual fund player with a solid ETF presence (perhaps Vanguard and Schwab) can sleep awhile longer.
This investment by Eaton Vance reaks of desperation on their side, and a hope of getting back in the game on the part of SigFig and Sha.
---