News, Vision & Voice for the Advisory Community
Dave Welling will co-head Advent with Robert Roley as Black Diamond reporting is introduced to to Axys users
May 25, 2016 — 2:49 PM UTC by Brooke Southall
Brooke's Note: In 2012, RIABiz named Pete Hess the most influential person in the RIA business. He earned that distinction by pulling off one of the most difficult feats in business — taking a company in the deathly grip of innovator's dilemma and breaking the chokehold. Hess did so by not only ponying up $73 million to buy Black Diamond but by copiously ceding Advent control to the cloud-based software-maker's technology. More impressive was his embrace of the Black Diamond culture, one that was arguably superior on technical and innovative levels but was also better at working productively with RIAs. For the most part, Black Diamond customers trusted the company. Advent's approach to business — both on the macro level of putting asset managers first and on the micro level of pricing, service and communications, was known to strain trust. But perhaps the ultimate proof of the Hess determination to put RIAs and Black Diamond on a par or ahead of legacy Advent business is how he broke the company's dependence on him. The bad news for SS&C is that Hess started thinking about a new challenge, which is a big part of why he's leaving. His hunger can be felt in his stated determination to come back to the action, not in two years, or one year, but in six months — a demi-sabbatical after 23 years at Advent. I can think of a few robos that might be looking for an executive like him along about November.
Pete Hess is leaving Advent Software just as the unit prepares to beta test the Black Diamond-ization of Advent Axys after a massive investment in back-end architecture.
Best known as the CEO who led San Francisco-based Advent's purchase of Jacksonville, Fla.-based Black Diamond and the company's subsequent sale to SS&C Technologies Holdings Inc., the senior vice president and general manager of the Advent unit will depart the firm at the end of June.
Hess's duties are being absorbed by two of his reports: Dave Welling, 48, and Robert Roley, a 14-year veteran of Advent, will serve as co-heads of SS&C Advent. Hess will move into a strategic advisor role, effective immediately. See: SS&C buys Advent for the Geneva crown jewels so what happens to Black Diamond and Advent Axys?.
His final departure coincides neatly with the one-year anniversary of Advent's acquisition by Windsor, Conn.-based SS&C. Hess, 45, informed Bill Stone, chairman and CEO of SS&C, of his decision to leave three weeks ago. He says he didn't go into the Advent-SS&C merger with a definite plan to stay or leave. He was determined to complete a good transition of the merger then assess his own future.
"We wish Pete well," Stone said in a prepared statement. "He did an outstanding job for the company integrating the Advent acquisition."
Obscured horizon
Hess allows that there was one identifiable factor that tipped the balance in favor of departure — namely that he couldn't see himself there longer term.
"If you don't have a five-year horizon, you shouldn't be leading it," he says.
SS&C has traditionally been strong in software for hedge funds and other alternative investments. Its purchase of Advent-Black Diamond marks its first foray into what Joel Bruckenstein of the T3 conferences refers to "advisory." Advent remains a big player in the hedge fund management world through its Geneva software product. See: SS&C buys Advent for the Geneva crown jewels so what happens to Black Diamond and Advent Axys?.
Welling's ascension sends two positive signals, according to Joel Bruckenstein of the T3 conferences.
"I think it confirms the great job Dave has been doing. It also confirms the importance of the advisory business to SS&C," he writes from Tokyo in an email. See: How SS&C muscle might be just what the Black Diamond and Advent Software doctor ordered.
Black Diamond now sells software to 900 firms with combined managed assets of $400 billion, Welling says.
Axys shift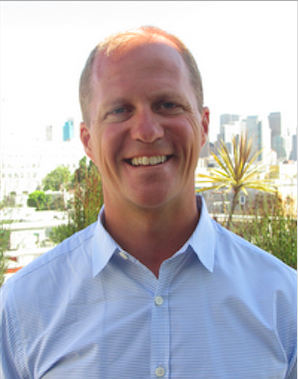 Dave Welling: We knew we weren't
doing enough — particularly for the
Advent Axys clients.
Before his resignation, Hess had already ceded a bunch of control to Welling, who had taken over the portion of legacy Advent that serves financial advisors. See: SS&C's first big act as Advent Software's new owner is to put RIAs using Axys and APX under Black Diamond.
Hess also oversaw a Manhattan Project-scale project of sorts for the company that began 12 months ago and which put Advent APX and Advent Axys customers onto Black Diamond without going through the excruciating process, both in pain and expense, of a full conversion from one license to the other. See: Black Diamond divulges 'unbelievable' data about how Advent is doing, two years after its $73-million buy.
"We knew we weren't doing enough — particularly for the Advent Axys clients," Welling says.
Advent also provides portfolio accounting and performance reporting, but is weaker when it comes to integrating dashboards and other apps — often leaving the cobbling task to the RIAs themselves.
"It's all on each individual advisor," Welling says. (He adds that many firms are actually fine with that responsibility.)
Interested but wary
Black Diamond will charge an undisclosed fee to confer its cloud and functionality on Axys users, Welling says.
"Axys is like us — basic," the advisor says. "If I could show reports 800 different ways, I don't have a single client who would care. The most I hear from clients is: I want to get my assets back to $2 million."
That same firm's IT exec adds that he would love to get cloud capabilities, particularly for disaster recovery. See: RIAs get hit with data losses held at small RIA-owned firm that, in turn, blames giant Amazon for lack of backup and for selling its space.
But the firm remains wary due to anecdotes about other firms' snafus with the software. For instance, a local advisor with Chicago-based HighTower Advisors LLC that switched from Axys to Black Diamond a few years ago claimed accuracy issues on B-D reports, problems that didn't exist with Axys.
Which begs the question: Why didn't Advent just put Black Diamond atop Axys right from the get-go?
New venture, same city
Now that Hess is departing the company at which he's worked for more than two decades, he's taking time out before embarking on any new ventures — but not too much time.
"I'm going to take six months off after 23 years," he says. "I want to come back fully regenerated."
When Hess does return to the fray, he plans to do so in the San Francisco area. He doesn't want his family to have to move.
It sounds a little like his job at Advent, where Hess says he was quite happy.
---
Mentioned in this article:
SS&C Advent
Portfolio Management System
Top Executive: Pete Hess
---
---
Share your thoughts and opinions with the author or other readers.
---