News, Vision & Voice for the Advisory Community
Using the Denver locale as lure, the Silicon Valley RIA will bulk up on advisors, engineers and marketers
May 24, 2016 — 12:32 AM UTC by Lisa Shidler
Brooke's Note: We start this article in narrative form with Bill Harris and Jeff Carney with locked arms in New York City breathing in an ether that men who have closed a funding round understand best. But part of the mini-euphoria is knowing that you'd better enjoy today because tomorrow you begin an even more difficult task — figuring out how to spend and invest the capital properly. This injection by Power Corp. in Personal Capital is undoubtedly a last shot, at least until you produce many more results, and you can't exactly go out and buy success at the success store, so the spending will take creativity and smarts. If you could buy growth, companies like Apple and Google would rule the world. The biggest part of the Personal Capital spend seems destined to pay for financial advisors — you know, people. That seems like a very wise move but easier said than done. There is no advisor store, which is what makes this article interesting.
Bill Harris and Jeff Carney strolled around Manhattan on Thursday jubilant as two 12-year-old kids headed to summer camp after winning a Little League championship.
The de facto victory lap by Harris, CEO of Personal Capital Corp. and Carney, CEO of IGM Financial Inc., followed last week's announcement that IGM was investing $75 million in the Redwood City, Calif.-based Personal Capital. IGM Financial Inc. is owned by the Power Corp. Group of Companies — best known in the United States as an owner of the nation's second-largest retirement provider, Empower (formerly Great-West and Putnam). See: Personal Capital gets $75 million investment and an ex-Schwab retail chief in Jeff Carney.
For Harris, the fun lies not only in having a new best buddy in Carney, who will serve on his board, but also in plotting ways to effectively spend the $75 million that Carney's company is bestowing on Personal Capital as growth capital.
The new cash will allow Personal Capital to double its current advisor force to 200 and build up its engineering staff to 60 from 40 in the next 24 months.
"To get $75 million from one investor is really stunning," Harris says. "I do think they've got a whole lot more to offer us. I had never met Jeff Carney and we were running around in New York. Every 15 minutes, we'd look at each other and say, 'Oh, we can do this and that.' I think there will be a heck of a lot of opportunities."
Personal Capital had previously raised $100 million.
The sad truth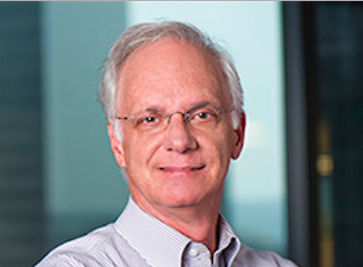 Mark Goines: The sad truth is
no one knows about Personal Capital.

In addition to new hires, Personal Capital will bolster its marketing in a push to increase name recognition of the brand, Harris says.
Not that it can get much worse, acknowledges Mark Goines, chief marketing officer for Personal Capital.
"The sad truth is no one knows about Personal Capital," he says. See: Amid growth slowdown, Personal Capital lists with an investment bank but critics debate if it means 'blood in the water'.
Now, thanks to the investment from IGM, Goines is looking to throw money at the problem by doubling the firm's marketing budget. Harris and Goines declined to discuss what kind of marketing they have in mind.
"Do we want to become a household name? Yes," says Harris. "But I want to be significant. I really believe we're designing and building the future of this industry."
'Don't call me a robo!'
But nobody knows that yet — even in the RIA business, which still views Personal Capital as one of the new robo-advisors like New York-based Betterment Inc., an assumption that makes Harris see red. He's adamant that his firm is more like a tech-savvy version of Morgan Stanley or Merrill Lynch.
"We are three to five years ahead of the industry. We don't consider the robos our competition. I run around the country saying, 'don't call me a robo.' We get lumped into that because we're in Silicon Valley [but] we're really very different in a lot of big ways. The robos believe that humans are bad and not only do we need humans but we believe the opposite. We think clients need human interaction and great software," Harris says. See: Six ways that human advisors kick robo-advisor butt.
One firm that follows a similar modus operandi is Malvern, Pa.-based Vanguard Inc., which also uses its homegrown technology along with advisors. Still, Harris downplays Vanguard's offering. See: Vanguard's virtual RIA adds $10 billion in last six-month period, an acceleration to $1.6 billion per month of net new assets.
"While Vanguard does a very good job, it is not a complete job in the same way that Personal Capital is. Vanguard doesn't have the data that Personal Capital has from account aggregation, which enables Personal Capital to have a holistic view of a customer's entire financial life when they make specific recommendations," Harris writes in an email.
Unfortunate resemblance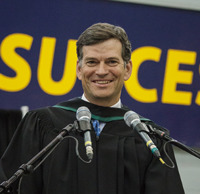 Jeff Carney circled NYC with Personal
Capital Bill Harris with smiles and
post-financing exhales.
Making Personal Capital a household — or at least an industry — name will be a massive challenge, says Christopher Norton, creative director of FiComm Partners, who is knowledgeable about brand marketing.
"The greatest opportunity, and greatest challenge, for Personal Capital will be to distinguish themselves in a meaningful way. A quick unscientific poll of my peers in creative (those working outside financial services) indicated that while few had heard of them, there was familiarity around the name. I believe speaks to the wisdom of naming the company Personal Capital. See: The steps Personal Capital is taking to win bigger accounts after a year of 100% growth and 95% of them small fish.
The overhaul will extend to Personal Capital's marketing materials and to its website. Norton points out that Personal Capital and rival robo Betterment's website view are nearly identical. Both websites feature a laptop, a phone and a cup of coffee. The only difference is Personal Capital's website includes an Apple Watch. See: Betterment raises $100 million a year after a $60-million round, enabling it to step up efforts to win the HNW wallet.
"Why is this different? Why is this better? What can I only get from Personal Capital?" Norton asks. "That is the core of what they need to do. But there is also how they need to do it. A big new marketing push creates the opportunity to do something eye-catching and memorable."
The Denver card
But marketing will be for naught unless Personal Capital can succeed in doing what few RIAs have done — bringing on dozens or hundreds of bright-eyed and competent young financial advisors to carry the load. The advice business labor under the loss of 6,000 advisors annually with only 2,300 of them being replaced each year. See: April Rudin taxis in to Betterment HQ to see how the robo-advisor will fare.
Harris declined to offer specifics about the salary and benefits of advisors on staff. But he did say the firm offers a "competitive" salary and other benefits such as equity ownership. The firm also helps advisors earn their CFP Board designation.
Aside from the excellent salary and equity opportunities, Harris says that the Denver locale is a draw. The advisors are based in mile-high city, an area rich with certified financial planners and young advisors savvy about technology. The Denver Post has ranked Personal Capital on its list of top places to work in 2015 and 2016. Personal Capital intends to reach the 200 advisor mark in 18 months or so, Harris says. Personal Capital also has a demographic wind at its back: The majority of the firm's advisors are in their 30s, as opposed to the industry average of advisors in their 50s.
"Denver has been fantastic with a lower cost of living, which is great for us and great for our advisors. It's really a dynamic place to be. We're right downtown with so many colleges and universities. Colorado actually has the highest number of CFPs in the country. Fidelity is there and just a wonderful collection of financial planners," Harris says. See: Fidelity launches major division in Denver with an 'ETF quarterback' calling the shots.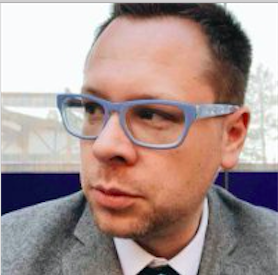 Christopher Norton: Why is this different?
Why is this better? What can
I only get from Personal Capital?
That is the core of what
they need to do.
As proof of his firm's desirability, Harris says Personal Capital has already poached advisors from Boston-based Fidelity Investments. Schwab's call-center advisors are also mostly based in the Denver area.
Four eyes on the same screen
But he says what really sets Personal Capital apart is the firm's ability to mingle its advisors and its technology.
"The gold standard is when you get the advisor and the client on the phone and they're both looking at a browser with a screen share and see the same set of rich data at the same time," Harris says. "The only thing we do right now is investment management. We don't do insurance or mortgages. We'll help you if you want help with that. If you figure out the best 401(k), we'll help you understand your options. We want to be a full and complete financial advisor for the family."
As he brings on new engineers, Harris has a fertile field from which to choose.
"That's the amazing thing. We're sitting right in Silicon Valley at the heartbeat of the greatest engineering people on the planet. We've got fabulous people."
But while technology draws accolades, it doesn't bring home the bacon — as in AUM. In September, Personal Capital, with its $2.4 billion in assets, debuted a free tool for investors and prospective investors on which they could create a Mint.com-style picture of their financial lives. Only a tiny percentage of investors of free users become clients, a Personal Capital spokesperson says. In fact, the firm has more than one million users of its free technology and about 8,000 clients. See: Almost lost in the robo shuffle, Personal Capital, in its 'special category,' is winning as told by an overlooked metric: revenues.
---
Mentioned in this article:
---
---
Share your thoughts and opinions with the author or other readers.
Stephen Winks said:
May 24, 2016 — 8:13 PM UTC
Differentiation of Personal Capital is easy and quite profound if it embraces the "sole interest standard" which eliminates commission sales competitors and advances professional standing of the advisor.
SCW
Bill Winterberg said:
May 26, 2016 — 2:40 PM UTC
"While Vanguard does a very good job, it is not a complete job in the same way that Personal Capital is. Vanguard doesn't have the data that Personal Capital has from account aggregation, which enables Personal Capital to have a holistic view of a customer's entire financial life when they make specific recommendations," Harris writes in an email.
Here is an update regarding Vanguard and account aggregation, as of March 29, 2016:
Envestnet | Yodlee Partners with Vanguard to Provide Industry-Leading Financial Account Aggregation Services
From the press release: "Vanguard clients within Personal Advisor Services can aggregate all of their financial accounts, enabling them to view a broad, complete picture of their financial situation."
http://ir.yodlee.com/releasedetail.cfm?releaseid=962474
Brooke Southall said:
May 26, 2016 — 5:05 PM UTC
Bill,
That's interesting. In neither case can you tell from the verbiage how much wealth management based
upon aggregated data is actually going on — whether it's there in reality or in theory, like the features on my
Casio that I'll never learn to use.
Brooke
---
---