Citing two RIABiz recent articles, a longtime reader tells us why our hedge fund coverage is skewed
There's a place for alternatives in the post-crash era, our correspondent writes, especially when 60/40 portfolios are not a universal panacea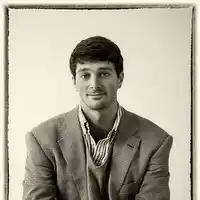 Paul Damon: I'd advise more balance and consideration in your reporting on alternatives, which seems to be lacking of late.
---
John Cassiter
1 point to make which is that this idea that 'performance since inception' is of major importance is a joke.
performance since inception is manipulated. if performance is not good since inception, you fold the fund.
performance since inception is not necessarily a long-term figure. 5 or 10 years is a useful time-period —- but its not its been good for 5 years, 10 years, 20 years.
if performance was really good in early years, then fails — it might still look good from inception and you underperform awfully but the fund suporters still say 'but since inception'.
What is my point? That 'peformance since inception' is garbage. Look at performance over many different periods and then make an overall weighted conclusion.
Big Bopper
This is good marketing for the author… bet some hedge funds call him for some spin help now.
---
---
Mentioned in this article:
RIABiz.com
RIA Publication
Top Executive: Brooke Southall
---
---