News, Vision & Voice for the Advisory Community
The Bill Harris-founded call-center RIA, which manages $2.4 billion in assets, hits it $500-million bogey for valuation
May 19, 2016 — 11:30 AM UTC by Lisa Shidler
Brooke's Note: Personal Capital adds to a growing correlation between the uptick in people predicting the demise of robo-advisors and the uptick in the amount of capital that they are able to raise. We have really yet to see any company that can even remotely fit a "robo" label, which has stumbled as it sought more funding on all levels of the spectrum of virtual and automated advice. Betterment, mostly B-to-C; SigFig, mostly B-to-B; and now Personal Capital, mostly humans on telephones leveraging B-to-C robo technology, have all lately attracted big, bold investments. Those investments come amid a hail of analyst reports showing slowing asset growth, overwhelming acquisition costs and a host of other variables that look bad for robos but seem not to deter long-term-minded VCs and private equity types. Not to say we weren't a little concerned that Personal Capital might prove to be an exception based on the lag between the time it sought capital and its announcement of having procured this $75 million. The Bill Harris creation is going head-to-head with seemingly the mightiest virtual competitor out there in Vanguard Group with fees at 90 basis points that far exceed 30 basis points that the indexing king charges. But Personal Capital got its $2.4 billion in assets the hard way, winning new clients with a new brand with nothing to cannibalize.
After five months of shopping itself around, Personal Capital Corp. has found an investor that agreed to its valuation price of $500 million.
The Redwood City, Calif.-based robo-and-human RIA, which manages $2.4 billion of assets from a souped-up call center, will close a $75-million funding deal with IGM Financial Inc., which is part of Power Corp. Group of Companies.
The Montreal-based company, which is investing $50 million now and $25 million next year, is best known in the United States as the owner of Empower (formerly Great West) and Putnam Investments.
Personal Capital is now valued at $500 million, the same price that was bandied about in hushed tones by industry sources back in December. See: Amid growth slowdown, Personal Capital lists with an investment bank but critics debate if it means 'blood in the water'. The $500-million amount is double the $250-million valuation of the previous funding round of $50 million in 2014.
Previous to this round, Personal Capital had brought in a total of $100 million, over five rounds from nine investors, since 2009.
Win column
With Personal Capital's neck on the M&A block for so long, the deal can only come as a relief to its owners, says Will Boland, an analyst from Aite Group of Boston.
"A number of these types of firms started at the same point. They're either going to succeed, get acquired or go by the wayside and this shows that something positive is happening for Personal Capital. This shows they are getting interest from larger players in the market. This is a win for Personal Capital."
Executives from Personal Capital declined to make themselves available for interviews ahead of the issuance of their own press release. Key questions surround which channels the RIA will address, what synergies and cross selling it will pursue and whether the products of its Canadian investor will interrupt the open architecture currently in use. See: The steps Personal Capital is taking to win bigger accounts after a year of 100% growth and 95% of them small fish.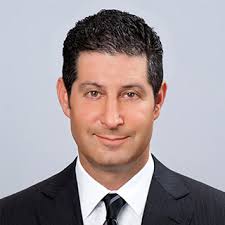 Steve Lockshin: Remember Personal Capital isn't
in the 401k business and they're
methodical but it could happen.
But Rob Foregger, who co-founded Personal Capital with its CEO, Bill Harris, and who remains a shareholder, expects that the deal is a play on anticipated changes under the new DOL rules.
"The IRA rollover business is a natural fit," Foregger says. "I would be shocked if the focus wasn't on the rollover business. I think with new fiduciary rule pushing toward advice, it seems even more imperative. I see that as a big deal." See: How the DOL brought the IRS wolf to the RIA door with its 'rule' — think IRAs.
Hungry, hungry market
It seems likely that Personal Capital will consider the 401(k) arena, says Steve Lockshin, founder of Advice Period in Los Angeles and an investor at New York-based Betterment Institutional.
"This deal makes total sense," he says. "This is just great cross-selling opportunity. If I'm Power Co. now they've got digital solutions that will help improve financial lives. Remember Personal Capital isn't in the 401(k) business and they're methodical but it could happen. The $7 trillion defined contribution market is ripe for disruption and the new DOL Fiduciary Rule will be a catalyst for massive demand for personalize scalable advice for the 401(k) and rollover market."
One big client of Power Corp.'s 401(k), through its Empower subsidiary, is Apple of Cupertino, Calif., which is just a short drive from Personal Capital. See: Empower wins Apple's $3.5-billion 401(k) account from Schwab.
Foregger declined to comment on whether Personal Capital will delve into the 401(k) arena but says his company welcomes competition and suspects individual retirement accounts may be the first stop for Personal Capital. See: Amid growth slowdown, Personal Capital lists with an investment bank but critics debate if it means 'blood in the water'.
"We believe there is plenty of room for cordial competition in a very, very underserved market. NextCapital is witnessing incredible demand from world-class institutions seeking to deliver scalable personal retirement advice, and we will be making several such announcements later this year."
Rob Foregger: I would be shocked
if the focus wasn't on the
rollover business.
Foregger says that despite his shareholder status that he does not speak in an official capacity for the firm. In fact, he is the co-founder of NextCapital Group Inc., a 401(k)-geared robo-advisor that may compete with Personal Capital. See: NextCapital raises $16 million as its founder goes where Financial Engines' 401(k) robo strategy didn't.
Carney connection
As they admire the fresh infusion of $75 million, observers are also impressed that Jeff Carney, president and CEO of IGM Financial Inc., a Power Co. unit, is overseeing it.
Carney's experience extends from retail to retirement. He was executive vice president of the branch network at Charles Schwab Corp. from March 2012 until November 2012. He also was senior managing director of retirement and marketing products at Putnam Investments from October 2008 until March 2012. Carney was president of retirement services and personal investments at Fidelity Investments for nearly five years. See: Jeff Carney lands in Ontario where he'll lead a fund giant with 4,500 associated financial advisors.
Charles Goldman, who is a board member at Personal Capital, saw his Schwab- and Fidelity-laced career criss-crossed Carney's though they never worked at the same place at the same time.
Still, Goldman says the two have gotten to know each other quite well and he that is a fan.
"I've known him for a long time," he says. "Jeff is a great executive. He's very knowledgeable and very smart and he's one of the few individuals in our industry that brings a real understanding of the retail customer and asset management side. He brings a unique perspective."
Carney joined Mackenzie Financial Corp., known as Mackenzie Investments, in April 2013. He was named Mackenzie's president and chief executive — sending him back to his native Canada. IGM Financial Inc. owns Mackenzie Investments. See: Jeff Carney lands in Ontario where he'll lead a fund giant with 4,500 associated financial advisors.
Pricier model
Foregger is also excited about Carney and the Personal Capital deal with Power in general, one that doubled the paper value of his stake.
"While there is lively debate about the future of stand-alone robos, there remains little doubt in my mind that tech-enabled national wealth management is still a big idea with few marketplace peers. Jeff Carney is, without question, one of the brightest minds in the personal financial services industry, and will prove to be a huge asset to Personal Capital's long-term scaling objectives." See: Citing Edward Jones as a cautionary tale, Cerulli alerts 'eRIAs' — i.e. robos — that they need to be world-beaters just to survive.
Add Mark Tibergien, head of Pershing Advisor Solutions in Jersey City, N.J., to Personal Capital's list of admirers.
"Personal Capital certainly been one of the fastest-growing firms in our industry over the past few years and one of the fastest-growing RIAs on Pershing's custody platform. Their unique combination of people and technology has allowed them to serve investors across all demographic and wealth segments."
Lockshin credits the Personal Capital business model, which relies on charging higher fees but provides more service, for the company's success.
"I'm not surprised dollars are coming in. This is a different model. They're a hybrid from the pure RIAs or pure digital. What's impressive is that they've got the closest thing to a full stack solution," he says. "In theory, they should have double the revenue of a firm like Betterment and, I suspect, their marketing budget is lower than Wealthfront's or Betterment because traditional marketing direct-to-consumers is expensive."
But that doesn't mean Personal Capital won't find ways to spend its new crop of cash.
"Personal Capital is putting money into people," Lockshin adds.
---
Mentioned in this article:
Aite Group
Consulting Firm
Top Executive: Frank Rizza
---
---
Share your thoughts and opinions with the author or other readers.
Bill Winterberg said:
May 19, 2016 — 7:29 PM UTC
Personal Capital already played in the 401(k) sandbox once. Remember personalcapital401k.com?
Fool me once, shame on you, fool me twice…
---
---