Bill Butterfield: I'm sure other wirehouses won't be far behind.
Brooke's Note: For so long, RIAs have discussed the possibility that wirehouses would either convert their brokers to RIAs in a real way or become RIA custodians, or both. But various versions of Innovator's Dilemma — the model showing that milking the old business pays better than building for a more modern future — have assured RIAs that complacency with regard to wirehouses was mostly well-placed. But in this UBS-SigFig collaboration are the seeds of what could be regarded as a more serious competitive threat. This pairing scenario is the opposite of a few tech executives plugging in a robo widget and hoping for magic. This has been an 18-month process laying the groundwork for a process of open-ended enduring length, where UBS positions SigFig as a force to cannibalize its existing legacy wealth management software in addition to automating rote actions of advisors. But it's not the corporate words that have me thinking this effort has structural beams undergirding it. It's the sense of the right hand and left hand, head and feet of UBS are in concert trying to embrace a new paradigm of technology, but also of doing business. If this works, UBS brokers could have technology that RIAs don't, making it easier for them to recruit and retain. UBS, with Paine Webber underpinnings, has stayed solid under Bob McCann and maintains a fairly uniform culture, a contrast with the cultural montages of Morgan Stanley, Wells Fargo and Merrill Lynch. UBS has been through a series of regulatory and free enterprise-meted teachable moments — with bonus ones for free in observing Credit Suisse's turmoil. Attitude, opportunity and the mother of invention make this UBS plan to embrace SigFig well worth watching.
In the first collaboration between a wirehouse and a robo-advisor — one that could blaze a crucial path for other wirehouses as they seek to ensure their future relevance by digitalizing their advisor divisions — UBS Wealth Management Americas has purchased a stake in SigFig Wealth Management LLC.
Yesterday's announcement that UBS's New York-based wirehouse will rent SigFig's software, but buy a chunk of its hide, comes just weeks after Pershing LLC selected SigFig as a robo for RIAs. See: Mark Tibergien reveals big Pershing robo future as his firm partners with Vanare, SigFig and Jemstep — and follows TD Ameritrade's open API lead.
The terms of the deal were undisclosed and followed a painstaking vetting process on the part of UBS — one which involved every key decision-maker in New York and Switzerland.
UBS, Stamford, CT
(Main NA trading center)
2008 on right
2016 on left.
So sad. pic.twitter.com/M0WoV6QGrh

-- Anil (@anilvohra69) August 31, 2016
Eyeballing it
In June, UBS Group AG's CEO Sergio Ermotti arrived — with a C-suite entourage from UBS AG's Basel, Switzerland and Zurich headquarters in tow — for an onsite inspection of SigFig's San Francisco digs on Valencia Street and to take meetings with SigFig's CEO and founder Mike Sha. Since then, a steady stream of UBS executives have made the same pilgrimage.
The 17,000-square-foot building is at the doorstep of the Mission District, one of San Francisco's last funky areas, with its smattering of ethnic diversity and blue-collar workers and a large dollop of Silicon Valley employees. Restaurants like Bar Tartine, Mission Beach Cafe, Zuni Cafe, Shizen, Sushi Zone, Burma Love, CatHead's BBQ and Limon Rotisserie give away the kind of local clientele that predominates.
One such frequent UBS flier to the Mission was Rich Steinmeier, head of the UBS Wealth Advisor Center based in Weehawken, N.J. It's his 120-employee call center division of UBS Wealth Management Americas to which SigFig software will initially be applied.
Nevertheless, Steinmeier modestly demurs that he is just a featured player in this pageant.
"Senior leadership has been very engaged in this process."
Too-high cost of call centers
UBS's first play will be to wean the Weehawken and Charlotte, N.C. call centers off their heavy reliance on phone communications, says Steinmeier See: Why the launch of Merrill Edge may be a shrewder move by BoA than it first appears.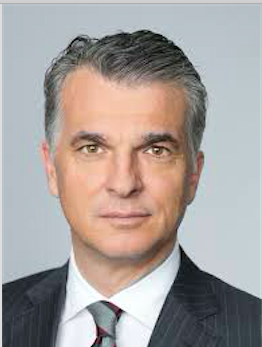 The move will soften the ground so that Tom Naratil, president of UBS Americas, can apply SigFig's technology to the 7,000 financial advisors who manage $1 trillion in the United States. UBS manages an additional $1 trillion of wealth globally. It's a way to deliver more of the top line to the bottom line. See: Why SigFig is shifting its focus to using banks as middlemen despite having captive consumer audience with $350 billion.
"UBS is eager to rationalize its high-cost delivery model," writes Will Trout, senior financial services researcher for Celent LLC in Houston, in an email. "That means finding lower-cost ways to serve its least profitable clients, namely those in UBS's Wealth Advice Center. The alternative is to have the firm's U.S. wealth management arm founder on a sea of red ink, a la Credit Suisse." See: Credit Suisse punts its private banking business to Wells Fargo.
Urgency of now
Along with saved money, saved time is another desired goal in a new reality where deadlines for software upgrades must be met in months rather than decades.
"This cuts deployment time not just in half but maybe to one-tenth of the time," says Sha.
SigFig is not the only vendor UBS is using to overhaul its call centers — it's also making similar commitments to outside vendors in Europe, according to the London-based Financial Times, which published an article on the topic Sunday.
Best in robo
If successful, the UBS-SigFig collaboration may well expand to include aspects as divergent as video conferencing and account aggregation to rebalancing and performance reporting, Sha adds. See: Why Mike Sha has a 2015 goal of $1 trillion in robo-assets for SigFig and where Marissa Mayer fits in.
Even if that grand vision doesn't pan out, UBS execs will have covered their bases, Trout says.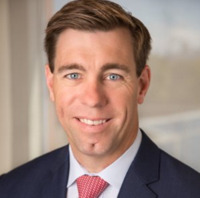 "From a firm strategy standpoint, I see in this 'micro deal' or pilot approach the imprimatur of Messrs. Ermotti and Naratil, i.e. a more nimble approach that at the same time ring fences the risk of failure. If the deal with SigFig works out, then great." See: Why BlackRock's purchase of FutureAdvisor for $152 million could be a deal of destiny.
Still, UBS has gone to extraordinary lengths to avoid falling back on a Plan B by vetting more than 100 robo-advisor vendors before finally choosing SigFig as its named public partner. Steinmeier says SigFig won the day because its team, loaded with Microsoft alums, had the strength and depth to work through a long and winding process — and to show that it is prepared for a refinement process into the indefinite future.
As for SigFig, aside from the obvious financial advantages of partnering with a financial giant, the robo-advisor saw a way to fast-track its migration from a business-to-consumer to a business-to-business-facing future. See: How Jon Stein plans to make the most of $45 million of VC money in remaking the RIA business. She says he relishes the opportunity to work closely with advisors and become attuned to their needs.
Short money, long problem
SigFig's financial needs and UBS's financial resources also appear to be a good match. The robo, which started as a crowdsourced venture in 2007, attracted $16 million of venture capital. But that impressive amount is still only a fraction of how better known players like Wealthfront Inc. and Betterment Inc. measure their venture raises and valuations.
The new investment may be a large, well-received infusion.
"It could be short money for UBS but big money for SigFig," Trout says. See: Wealthfront raises a cool $20 million from VCs to pursue a big slice of a $1 trillion market.
But there could be longer-range payoffs for the robo. Tom O'Shea, associate director at Cerulli Associates in Boston, says a buyout at some point is a good possibility.
There is a reason why UBS is only committing short money to this long problem, Trout adds in his email.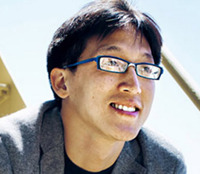 "The problem is that the 'hybrid robo' model remains unproven, with many sticking points around implementation and advisor adoption. Cases in point are that both Schwab and Betterment robo platforms are still predominantly B-to-C." See: Vanguard's white-hot 'hybrid robo' just added $4 billion in three months — a heat that may cast a chill on 'pure' robos.
Horatio Alger and the hybrid robo
In getting unstuck, UBS brings to bear not only its resources but a sense of urgency, O'Shea says, an urgency shared by UBS's fellow wirehouses. He cites surveys of Wall Street execs whose top two concerns are meeting demands of the DOL rule and automating advice. See: How Wall Street emasculated the DOL rule with an old-fashioned end game: 'Somebody made a deal' — and why tort lawyers are licking their chops.
But Bill Butterfield, analyst for Aite Group, says wirehouses will approach technology in measured fashion. "I'm sure the other wirehouses won't be far behind," he says. "While there is always something to be said for first-mover advantage, it's more important that the large firms take the time needed to get the first iteration correct. The wires tend to serve HNW/UHNW clients, so they are not interested in just launching a totally self-directed robo and seeing how it plays out. They want to digitize practices, and use technology such as robos to complement the client/advisor experience."
"There's so much pressure on executives to solve these problems," says Shea. See: The ironic reason robo-advisors aren't gorging on assets — a determination to dictate bloodlessly to millennials.
Then again, Ermotti, 56, may have the mettle to take on such a formidable challenge. His formal schooling ended at age 15, when he embarked upon his banking career at Cornèr Bank in Lugano, Switzerland, where he learned to sell stocks and trade stocks.
---
Mentioned in this article:
---
---
---
---