News, Vision & Voice for the Advisory Community
The Aequitas Ponzi revelation in February -- that 1,500 investors were owed for more than $300 million in alternative asset notes -- did not begin to realize the depth of ties between the bilkers and bilkees
May 10, 2016 — 11:03 PM UTC by Sanders Wommack
Brooke's Note: When an RIA like Aequitas blows up, it seem to happen suddenly and without warning to those outside of its immediate fallout zone. But when you begin to pick through the debris, the whole explosion seems far less random and more like an accident waiting to detonate. This case shows the challenge the SEC faces in policing this industry. Each RIA taken unto itself looked perhaps slightly suspicious, at least in retrospect, because the disclosures read much like their de facto obituaries — with their risks and conflicts spelled out. See: SEC launches elite unit with unspoken promise of technological parity with Wall Street. But the SEC never looked at these RIAs as a web of companies that were perhaps unduly concerned about each other's interests out of self-interest. Nor did the SEC seem to care much about the withering disclosed risks — perhaps subscribing to the thinking that to disclose a hazard is to diffuse it.
As the SEC continues its investigation into the 'Ponzi-like' activities of Aequitas Capital Management, the implosion of the alternatives provider and lender for RIAs has set off a daisy chain of write-downs, fund closures and broken relationships.
One instance of threatened divorce: TD Ameritrade Institutional is terminating custodial relationships with RIAs who did business with the disgraced firm, according to one firm representative of an RIA and an advisor at a wirehouse who claims to be winning accounts displaced in the uproar.
Aequitas' fall from grace has been all encompassing and swift. As recently as last year, the Lake Oswego, Ore. firm oversaw $1.7 billion in assets and was marketing its home-cooked, high-yield alternatives investments to advisors around the country. See: The unbelievable series of missteps that sent Aequitas, its RIA clients and their investors, reeling.
But in February, the firm announced it had hired an outside consulting firm to manage the liquidation of its private notes unit. Weeks later, the Securities and Exchange Commission formally accused the firm and three of its top executives with running its business in a "Ponzi-like fashion," leaving unpaid more than $300 million in alternative asset notes owed to some 1,500 investors. The losses stem from a massive bet on student loan debt incurred by students at Corinthian Colleges, a network of for-profit colleges in the Northwest and Canada. Aequitas thought it was getting the loans on the cheap but found out they were, in fact, nearly worthless. See: Aequitas duped 1,500 investors in 'Ponzi-like' scheme as it jetted and golfed its way to insolvency, says SEC complaint.
Dominoes falling
TD Ameritrade is trying to distance itself from organizations tied to Aequitas and its subsidiary, Aspen Grove Equity Solutions. Aspen Grove is a joint venture between Aequitas and Strategic Capital Alternatives, an RIA in Gig Harbor, Wash.
In domino-falling fashion, the possibility of termination by TD of Aspen Grove has put Private Advisory Group, a $450 million RIA based in Redmond, Wash., into scrambling mode. Aspen Grove acquired 68% of PAG in a 2014 deal paid for with $400 million of managed assets previously held under Strategic Capital Group.
Subsequently, PAG lost $130 million of client money by investing in Aequitas' privately floated notes. TD Ameritrade has given Private Advisory Group 30 days to extricate itself from Aequitas ownership, according to PAG spokesman Mark Firmani, who says the two sides are currently working toward a deal.
Through its spokesman, TD Ameritrade declined to comment on the situation. "It's our policy not to provide details on actions relating to advisors on our platform. I hope you can appreciate these are internal business decisions between TD Ameritrade and our clients," wrote Joe Giannone, in an email.
But former TD Ameritrade Institutional RIA sales vice president Charlie Latimer (now with an entirely unrelated Private Advisor Group, an LPL Financial OSJ in Morristown, N.J.), says TD's quick hook is in keeping with its business philosophy based on his experience there.
"They are ultraconservative. That's their culture. If they see smoke, they want to be as far away from it as possible," he says.
It is unclear whether other custodians are distancing themselves from Aequitas-affiliated RIAs. PAG lists TD Ameritrade and Schwab as custodians in its ADV. Schwab Advisor Services's spokesman Ed Farmer declined to respond to repeated emailed queries about how it was handling its relationships with Aequitas-linked RIAs.
Furniture sale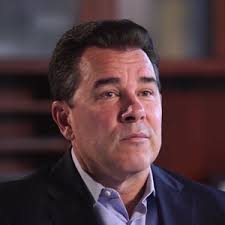 The SEC charged Aequitas CEO Robert
Jesenik and two officers with 'hiding
the rapidly deteriorating financial condition of
its enterprise while raising more than
$350 million from investors.'
On April 14, Aequitas was placed under the control of a court-appointed receiver, Ron Greenspan, who is currently sorting through the Aequitas' remaining assets to settle lender claims of $110 million and investor claims of over $600 million. The process is expected to take years. Last week, the receiver successfully sold Aequitas' office furniture for $50,000.
Investors might expect more recoveries by suing solvent entities that abetted Aequitas in defrauding them. In early April, investors sued the Portland, Ore.-based law firm Tonkon Torp LLP, which helped prepare the Aequitas' financial filings, as well as Deloitte & Touche, which served as Aequitas' auditor.
The SEC announced the results of its investigation into Aequitas March 10, a short time after the firm defaulted on its notes, laid off its staff, and hired a consulting firm to help wind down its operations. The SEC order charged Aequitas and three officers, CEO Robert Jesenik, CFO Scott Gillis, and executive vice-president Brian Oliver with "hiding the rapidly deteriorating financial condition of its enterprise while raising more than $350 million from investors." See: Aequitas duped 1,500 investors in 'Ponzi-like' scheme as it jetted and golfed its way to insolvency, says SEC complaint
In the press release announcing the charges, the agency declared that its investigation was continuing.
More fallout
Meanwhile, Private Advisory Group isn't the only Aequitas-affiliated RIA that TD is cutting loose. Strategic Capital Alternatives, a $200 million AUM RIA, and joint venture partner with Aequitas in Aspen Grove, will see its TD relationship end in the coming months, according to SEC documents.
"SCA currently participates in the institutional customer program offered by TD Ameritrade Institutional, but this relationship is expected to be terminated during the second quarter of 2016," its recently filed ADV says.
But Tim Feehan, former CEO of Strategic Capital Alternatives and an Aspen Grove partner, says this termination is not due to TD's discomfort with his firm but because SCA is winding down its business. SCA is currently transitioning assets to Summit Advisor Services, a TAMP it purchased in 2014, with financing from Aequitas.
"[Summit Advisor Services] is a firm in good standing, with no known issues today. All custodial relationships are in good standing," Feehan wrote in an email, adding that the asset migration to Summit from Strategic Capital was planned well in advance of the scandal and had nothing to do with Aequitas' issues.
Aequitas' collapse has left many like Feehan ruing their decision to become entangled with the apparently very successful firm.
"I wasn't impressed by their character, but I didn't think they were doing the kind of things that are being reported," says an early Aspen Grove employee about Aequitas' management.
Strike Out
For TD Ameritrade, however, the collapse of Aequitas may have been a final straw relative to the Aspen Grove subsidiary: Two of Aspen Grove's founding partners, Norman "Gary" Price and Ronald Robertson, ran businesses that were investigated and sanctioned by the SEC.
In September 2014, Strategic Capital Group, a $482 million RIA run out of the same office as Feehan's Strategic Capital Alternatives, paid a combined $600,000 to the SEC to settle charges that it had improperly engaged in principal trades. Price, the CEO of Strategic Capital Group, paid $50,000.
Two years before that, an SEC examination revealed that Strategic Capital Group was buying bonds through a broker, RP Capital, which Price and Robertson jointly owned, and then marked up their prices before selling them to clients — an apparent breach of fiduciary duty. See: Preparing to appear before Senate subcommittee, TD Ameritrade discloses order-routing revenue.
The SEC's enforcement action was just one more red flag on Price's industry record. According to his BrokerCheck page, during his employment at RP Capital and SCG, Price settled six customer complaints between 2009 and 2013 for a combined total of $732,000. A $600,000 client claim related to Aequitas notes is currently pending.
SCG's registration ceased on March 31, 2015.
Round and round
The story doesn't end there. SEC's 2014 order against Price and Strategic Capital noted the firm was "in the process of transitioning its clients to a different registered investment adviser with whom Price is associated and indirectly has a minority ownership interest."
In fact, the company acquiring Price's book of business was Private Advisory Group, then a $200 million RIA wholly independent of Aequitas. As part of the merger's deal, PAG swallowed Strategic Capital's entire book in exchange for giving up 68% of its equity. This block was passed into the hands of a new Aequitas subsidiary called Aspen Grove Equity Solutions.
Price and Robertson took ownership stakes in Aspen Grove.
Unfortunately, of the roughly $400 million that transferred to PAG from SCG, $110 million was in Aequitas private notes. PAG bought nearly $20 million more in notes before the default. This story was laid out in more detail in an excellent profile of PAG's owner, Chris Bean, in a Feb. 20 article in The Oregonian.
Material changes to PAG's recently filed ADV show it is seeking a measure of retribution from RP Capital.
"PAG has implemented policies to prevent its advisory representatives from earning transaction-based compensation through any broker-dealer registrations they hold. PAG has directed Summit to refrain from sending any fixed income transactions to RP Capital for execution, and we are amending our policies to otherwise ensure that transactions PAG recommends do not result in any additional revenue for RP Capital or its owners"
Down to zero
Price and Robertson were longtime friends with Aequitas' management, and Price would continue to work with the firm. According to his IAPD report, Price put in a nine month stint at Aspen Grove in 2014 and has had a solicitor arrangement with Aequitas' medical debt subsidiary, CarePayment, since 2013 in which he "introduc[ed] the program to potential participants."
Strategic Capital Group's exit from the RIA business after its sale to PAG did not end its management's Aequitas note purchasing. Price and Robertson also co-owned a fund advisor, Genesis Capital LLC, which they also ran out of the same office as RP Capital, Strategic Capital Group and Feehan's Strategic Capital Alternatives. Genesis serves as an advisor for three private funds and two public mutual funds; the Granite Harbor Alternative Investor fund (GHAFX) and the Granite Harbor Tactical Investor fund (GHTFX). These last two were launched in September 2011. According to Morningstar, the Granite Harbor funds had an expense ratio of more than 3% in 2015 but had attracted roughly $25 million each by the end of 2015. More than one-sixth of each fund's portfolio was devoted to Aequitas private notes at the end of 2015.
In an ominous sign for other note holders, auditors wrote the value of these holdings down to nearly zero when Aequitas announced its bankruptcy. The value of the Granite Harbor Funds dropped by 20% in a matter of days in February. Consequently, the fund's trustees have ordered their liquidation by the end of May. The private funds Genesis Capital manages are also in the process of liquidation, according to SEC filings.
Messages left for Genesis Capital's chief compliance officer were not returned.
'Inherent incentive'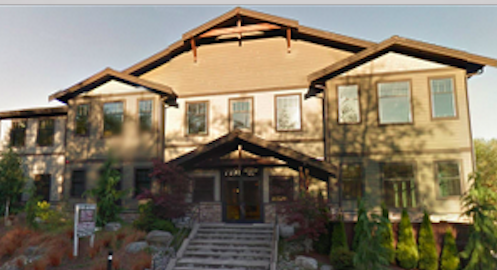 This Gig Harbor house was headquarters
to a host of Aequitas-related firms.

7191 Wagner Way, NW, Suite 302 in Gig Harbor — the headquarters of Strategic Capital Alternatives, RP Capital, Genesis Capital, and the former Strategic Capital Group — and also serves as a secondary office for Summit Advisor Solutions. Aequitas owns 21.5% of the $2 billion Dallas-based TAMP, which offers access to outside managers and several proprietary portfolios. Some of these strategies bought Aequitas' private notes, according to its ADV.
Also raising flags, Robertson and Price own stakes in Summit through another holding company, and the TAMP does business with their broker-dealer, RP Capital, and mutual fund advisor, Genesis Capital.
These connections led to extensive conflict-of-interest disclosures in the firm's ADV, which note that Summit has an "inherent incentive" to use its various owners' services.
No connection
Every conflict converges in the section describing Summit's relationship with Aequitas. The ADV notes that Aequitas refers clients to Summit, and may generate more revenue for itself in doing so; that Summit receives fees when Aequitas products are purchased; that Summit charges investors for reporting on Aequitas products; that RP Capital may also receive "commissions, transaction fees and/or solicitation/finders' fees" from Aequitas when its notes are purchased; and that Summit clients may receive recommendations to buy Genesis Capital funds — which also invests in Aequitas products.
"SAS addresses these conflicts of interest by disclosing their existence, reminding clients that they are not obligated to purchase such investment products," Summit's ADV explains.
Feehan is adamant that his new firm is independent of Aequitas.
Aequitas, he writes, "has zero day-to-day operational role in SAS."
Feehan continues: "SAS has no contractual relationship with Aequitas (aside from its minority ownership), and is not, nor has it ever been, required to offer any Aequitas products to advisors."
PAG's latest ADV notes that it "is evaluating whether it will continue to use the Summit platform for client account servicing."
Other RIAs who purchased Aequitas private notes but which didn't cede equity to Aequitas were spared banishment by Omaha, Neb.-based TD. A spokesperson for San Jose, Calif.-based CONCERT Wealth Management said the firm was still with TD Ameritrade.
---
Mentioned in this article:
---
---
Share your thoughts and opinions with the author or other readers.
test said:
May 13, 2016 — 11:40 AM UTC
---
---