News, Vision & Voice for the Advisory Community
12(b)1 fees, variable annuities and proprietary products are all still allowed and so is partiality in the sales process
April 6, 2016 — 10:00 AM UTC by Lisa Shidler
Brooke's Note: In listening to yesterday's DOL press conference, you knew for certain that Thomas Perez had his ear bent by lobbyists when he began to defend the rights of annuity companies like MetLife to sell products with partiality because they deserved the same rights as car dealers to confuse consumers! Does Perez not know that the problem with the financial advice business is that it's too much like the process of buying a car? He even defended high-priced products by denigrating lower-priced ones with the metaphor of buying a Yugo. Perez went on to lay out a series of loopholes that look big enough to drive a truck, never mind a car, through. And there can be no mistaking that Wall Street is celebrating the triumphs of its persuasive lobbyists as the shares of companies like LPL and Raymond James shot upward at this morning's opening bell. Still, there are optimists who believe this rule can still make a big difference and that as Wall Street drives through the loopholes that they'll find that Perez has laid them with spike strips that keep consumers from being run over.
The Department of Labor released its long-awaited final fiduciary rule today with a long list of concessions to the brokerage industry. But according to the DOL's highest official, the integrity of the rule is still in place.
For six years, the DOL has been trying to craft a fiduciary standard — a rule that would force brokers to put their own interests aside in favor of the best interests of consumers; a rule that could potentially put $17 billion back in the pockets of American families every year, according to the Department of Labor.
First and foremost, the rule is intended to help workers get investment advice that will help them to better grow their nest eggs — without paying so much for that advice that it mitigates its benefits in the process. See: Snakes and ladders: What to expect in the unexpectedly triumphant final DOL fiduciary rule.
Yet the final rule shows the DOL has relaxed its stance on several issues. See: How the final DOL rule became a paler shade of its former self: 'Somebody made a deal'.
Secretary of the Department of Labor Thomas E. Perez yesterday spoke to the press to lay out a dizzying array of points on which the DOL gave ground, including 12(b)1 fees, variable annuities, proprietary products, extents of disclosure, partiality in selling and when exactly Wall Street needs to begin playing by the new rules. See: Why Obama and the DOL are all wet when it comes to the proposed fiduciary rule.
Too burdensome
Under the proposed rule released a year ago, brokers were required to provide explicit disclosures of the costs of products to clients. But after industry outcry, Perez said the agency made changes and relaxed those stances in the final rule.
"We were told disclosures were too burdensome and too costly. We eliminated the one-, five-, and 10-year-projections and we eliminated annual disclosures and streamlined other disclosures," he said Tuesday afternoon.
For one thing, the deadline for full implementation for rules related to proprietary products and disclosures has been moved back an entire year — with the deadline for implementation now Jan. 1 2018 as opposed to Jan. 1, 2017, based on feedback from the industry, Perez says. See: Hopes dashed: Collins amendment extends fiduciary standard to B-Ds, but excludes variable annuity sellers.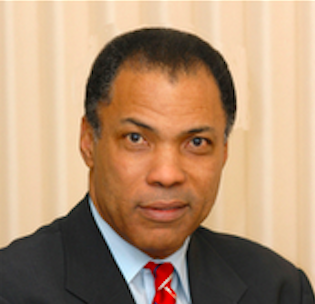 Louis Harvey: The meat and potatoes
of the rule are still there
but the powerful enforcement strategy is
gone.
This is music to Wall Street's ears, says Louis Harvey, president of Dalbar Inc. in Boston.
"These are huge concessions. This waters down the rule dramatically," he writes in an email. "But the meat and potatoes of the rule are still there."
Reasonably big
But Fred Reish, partner at Drinker Biddle & Reath LLP, is convinced the rule still has the power to effect change.
"They made a number of reasonable changes to make it more workable," he says. "There are big concessions. But it's really the same rule with some important aspects changed to make it more workable."
One important change was making the disclosures easier for firms to complete, Reish adds. "I always felt the firms didn't have the ability to satisfy those disclosure requirements. Simplifying the disclosures was huge."
Rob Foregger, a co-founder of NextCapital Group, a 401(k) robo in Chicago likes the tweaks from the DOL.
"The DOL went to great lengths to integrate the productive feedback from the financial industry, while ensuring that a true fiduciary standard of care was enacted. The DOL has made very sensible amendments to the proposed rule. The final result strikes the right balance."
NextCapital received its venture funding from AllianceBernstein LP and Manulife, the giant Canadian insurer that owns John Hancock Financial of Boston.
Still, Harvey points out that rules are only as effective as they are enforceable and the changes may have taken teeth out of the tiger.
"The powerful enforcement strategy is gone. Enforcement will rely on regulators."
Proprietary is A-OK
The DOL also gave ground on the use of proprietary products. The agency is now OK with their use by advisors. When the proposal was published a year ago, many were under the impression the DOL might bar proprietary products because of the self-dealing aspect implicit in their use. See: What to make of Peter Mallouk's sweeping deal with Tony Robbins — and where the unlikely pairing goes from here.
In arguing their case, Wall Street lobbyists used metaphors involving the U.S. auto industry.
"We were told that firms that sold proprietary products felt they were put in the penalty box. Folks said it was like having to recommend a Chevy when you worked at a Ford dealership. We heard these concerns and clarified that there is no bias against proprietary products and created a special rule so these advisors can have clear guidelines," Perez said.
He was adamant that proprietary products can be helpful to consumers in retirement plans.
"We don't believe it's necessary for an employee of MetLife to have an obligation to advise a client about the products that New York Life is selling but they do have an obligation to have policies and procedures in place and we revised those … They've got an obligation to look out for your best interest." See: The RIABiz list of winners and losers in the wake of the SEC's fiduciary study.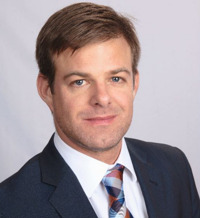 Jason Roberts: It appears there has
been significant compromise on a number
of issues — particularly the best
interest contract exemption.
Annuities, yes; buzz-kill contracts, no
The final rule ends the suspense about whether variable and indexed annuities will still be allowed in retirement plans. Under the proposed rule, it was unclear if VAs could be included in retirement accounts — particularly individual retirement accounts. On a call with reporters yesterday, Perez was clear that these products are green lighted in retirement accounts — if the advisors follow the best interest contract exemption.
Perez went so far as to recite the insurance lobbyist's mantra that "annuities have an important place in the market."
"We don't have a bias over one product or another. The key is whether you're selling a proprietary product like a VA or work for a mutual fund company, you have an obligation to put your clients' best interest first." See: FINRA's scandalous litany of failures and its efforts to redefine the true fiduciary standard out of existence.
Whose best interest?
One of the most controversial aspects of the proposed rule was the best interest contract exemption, which would require brokers to present clients with a contract after their first meeting with a potential advisor. But Perez made it clear that the mood-killing contract isn't necessary until the client is ready to sign up with the advisor.
"Now, the contract can be completed at the same time as other paperwork," Perez said. "For instance, if you go to four companies and shop around to invest your $100,000 and choose your second company, when you execute the paperwork, it's then and only then that you execute the contract. It can be a piece of paper. We've streamlined to make it more doable." See: Why exactly DOL's latest action is so shocking to so many brokers — and even ERISA lawyers — despite years of warnings.
No added fee breakdowns, no restrictions on proprietary schlock products, no limit on selling with conflicts.

The Street wins (again)

— Downtown Josh Brown (@ReformedBroker) April 6, 2016
In the final rule, advisors can now use the best interest contract to provide advice to small 401(k) plans, Roberts says.
"Proprietary funds and what would have previously been considered excluded assets under the proposal will now be able to be recommended under the best interest contract exemption."
Sharing the revenue
The final rule also ends suspense about the fate of 12(b)1 fees. Neither they, nor the kick-backing "revenue sharing" they facilitate, will be banned. A fact sheet released by the DOL yesterday states:
"The exemptions will allow firms to accept common types of compensation — like commissions and revenue sharing payments — if they commit to putting their client's best interest first. Under the best interest contract (BIC) exemption, firms (and their individual advisers) can continue to receive most common forms of compensation for advice to retail customers and small plan sponsors…" See: A cap on 12b(1) fees is going to have one predictable result. Think carnival games..
Perez added that it's important that advisors selling these products, "commit the firm and advisor to providing advice in the client's best interest, charge only reasonable compensation, and avoid misleading statements about fees and conflicts of interest."
No awkward conversations
Financial firms that were worried about how to break the news of new rules to existing clients will also find comfort in the final rule. The DOL relaxed its stance saying, in effect, that for existing clients brokers need not have uncomfortable conversations.
"A simple email or letter will address existing customers." See: A conversation between a wirehouse advisor and a senior citizen who seeks trust.
Harvey dislikes the new rules on current clients, arguing the true numbers will be hidden by paperwork.
"The exemption also permits existing clients to agree to the new contractual protections by 'negative consent' with no client signature required, firms can bury the agreement in a mountain of disclosures," he says.
Carefully taught
After reciting a withering list of concessions, Perez made the case that lobbyists had not whittled away the primary objective, or what he called the "north star," of putting client interests ahead of brokers.
"We streamlined and clarified … our rule while remaining true to our north star. We clarified that we don't have a bias toward one product or another but we have guidance toward our clear north star."
Perez added that the DOL's new rule helps companies to make good on their formerly unkept promises.
"Many companies advertise that they put clients' interest above their own. Today's rule ensures that putting clients' interest first is no longer a marketing slogan, it's the law," he said.
Perez also made his case that decisions were made based on massive due diligence and that during the course of the past year, he and his staff had more than 100 meetings and read more than 4,000 comments.
"In every meeting we took and every witness we spoke to, we got smarter. We listened, we learned and we adjusted." See: LPL CEO floats orphaning 3% of its brokerage business in prelude to DOL 'travesty'.
'Good day for middle class'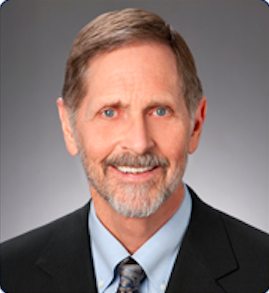 Fred Reish: I always felt the
firms didn't have the ability to
satisfy those disclosure requirements. Simplifying the
disclosures was huge.
But Perez isn't buying this kind of talk from the beneficiaries of the old regime.
"In response to the claims by some that the new rule will force them to stop serving small savers, these other businesses are asking me to give out their email and business cards because they'd love to pick up this business if the other firms can't comply," he said. "I refuse to believe that just because you may not be rich … is akin to saying doctors and lawyers in underserved areas aught to be allowed a little malpractice. I'm proud to announce what we've done. This is a good day for the middle class."
On the other hand, Perez continued, a low-cost product isn't necessarily the best.
"You've got to make sure you provide information in clients' best interest. That doesn't mean you have to recommend the lower-price product. The Yugo may be the lowest priced car but it isn't a very good car. For different people the issue of what's in the best interest may be different."
Impact on RIAs
RIAs will be impacted by the rule, Reish says, singling out RIAs who deal mostly in affluent clients and don't understand the retirement rules. Those RIAs could find themselves in sticky situations — particularly with IRAs.
"They understand level fee and live within those rules but they don't do much retirement work and they don't realize that if they get any compensation from a custodian — even a free conference — and then put IRA money with that custodian — it can be a prohibited transaction. They're not doing anything wrong, but they don't understand the rules. Some don't even understand what a prohibited transaction is," Reish says. See: Why Wall Street's DOL killer threat — that 'millions' of IRA investors will go unadvised under new rules — is hogwash.
But Roberts says RIAs should be in the clear in most cases. "Level fee advisors do not have to enter into a written contract to obtain relief under the best interest contract exemption."
Andrei Cherny, founder of robo-advisor Aspiration, thinks the concessions send the wrong signal.
"What we saw in the UK version was a total ban on commissions. Furthermore, I believe the fixed fee model itself is problematic," he says. "This leads to the "heads I win, tails you lose" dynamic we see so often in financial services. The ultimate way to change the equation on conflicts in the financial industry is to put the customer in the driver's seat on fees."
---
Mentioned in this article:
---
---
Share your thoughts and opinions with the author or other readers.
ken fisher said:
April 6, 2016 — 5:52 PM UTC
the soup gets stirred but its flavor changes only slightly.
Teresa Vollenweider said:
April 6, 2016 — 6:27 PM UTC
I definitely think that all clients should wear bodycams during all face-to-face meetings with their so-called financial adviso(e)r(s) and should record all phone calls. I'm convinced that this will be the only way to expose what is happening to folks—most of us muppets—behind those closed doors and on those phone calls. We are being manipulated and exploited during the so-called "investment education." Therefore, with the changes to the rule we—all of us—will still be in danger of being raped while on ether. Ether = arm's length relationship disguised as a relationship of loyalty, care, confidence and trust.
Jamie McLaughlin said:
April 6, 2016 — 9:10 PM UTC
As a reformed politician (I served in the CT General Assembly for 10 years), I am saddened.
Is there any wonder that the public-at-large has contempt for our policymakers?
If not, this is an object lesson as a principled, straightforward, consumer-orientated policy advanced by the executive branch last summer was so diluted by various interested parties as to be almost unrecognizable to what was originally and so boldly proposed.
The public has not been well-served and will remain confused.
.
Jim Hallett said:
April 7, 2016 — 12:16 AM UTC
I agree fully with Jamie and Teresa. The deck chairs were rearranged when what was originally proposed was a new ship.
bill3763 said:
April 9, 2016 — 5:14 PM UTC
Are financial advisers now required to state "I get a commission from the sale of this product that I have just recommended to you"? If not, it's just another case of a corporate voice (a lobbyist) being more $persuasive$ than the voices of the citizenry.
---
---