Peter Mallouk: I basically said: I've got a bit of a monster here and what am I going to do?
Brooke's Note: On my way out of the office last night, I ran into an advisor I know who works for an RIA in San Francisco that manages more than $1 billion. He asked what I was writing about and I explained that I was trying to wrap up a story related to Tony Robbins. The RIA's response was to say: Isn't he working with Elliot Weissbluth at HighTower? So I gave my most abridged account of how the presence of Robbins in the advisory business has evolved from its association with Hightower to Ajay Gupta's Stronghold and now to Creative Planning. It's a remarkable evolution and, given what a house of mirrors the advisor business is, he's showing that he's a quick learner. But the quicker learner may be Creative Planning's Peter Mallouk whose first foray into inorganic growth was a whopper involving the merger with Robbin's wealth manager, the rewriting of the Robbins book and, arguably, the re-wiring of the Robbins brain to the good of his RIA and the RIA business.
Since publication of this article in April 2016, the Robbins-Mallouk relationship took a big leap forward as they co-authored a book in 2017. Peter Mallouk-Tony Robbins partnership set to soar on new book but quid-pro-quo details of pact between $23-billion RIA and super-salesman are still murky
Two things Peter Mallouk loves: Giving financial advice and mentoring advisors.
But in the name of moving his RIA forward, the CEO and founder of Creative Planning, which manages about $18 billion from Leawood, Kan., is determined to get over that.
"We've grown by several billion every year," Mallouk says.
Nonetheless, a year ago the three-time Barron's No. 1 advisor, gave himself a talking to.
"We got to $15 billion and I'm 46. I basically said: I've got a bit of a monster here and what am I going to do? Am I going to keep coasting or am I really going to own this?" See: By outing a reluctant star in Peter Mallouk, Barron's Top 100 advisors list yields a surprise winner — Leawood, Kan..
As he stared across the approaching abyss of middle age, Mallouk resolved to own his destiny by doing what has never been done — create a national advisory firm grounded in fiduciary principles. The trade-off, he recognized, would be spending more time making executive decisions and less time with clients and advisors — a sacrifice of what is fun for what could become a profound sense of accomplishment.
Now, Mallouk is moving that mission forward by riding shotgun with Tony Robbins after cutting deals with the massively popular motivational speaker and with Ajay Gupta, who has benefited most handsomely from Robbins' 2014 bestselling book, "Money: Master the Game." Last week, Robbins and Mallouk completed the New York leg of their media tour and appeared in a 13-minute video. Mallouk is installing Gupta and Robbins on his board of directors and bestowing on Robbins the newly created title of chief of investor psychology). He's also folding in Gupta's two RIAs and staging something of a philosophical coup in the process. See: Schwab wins giant UBS breakaway in San Diego.
Mastering the RIA game
Robbins' first foray into the financial advisory field was re-released as a paperback March 29 with very prominent and favorable mentions of Mallouk. Robbins and Mallouk did not know each other as the hardcover was being written.
"The icing on the cake is that [the book] features fresh insights from Mallouk," says Marie Swift, principal of Impact Communications and a client of Creative Planning. "I doubt that it's a coincidence that the paperback was timed to come out in tandem with the Creative Planning announcement."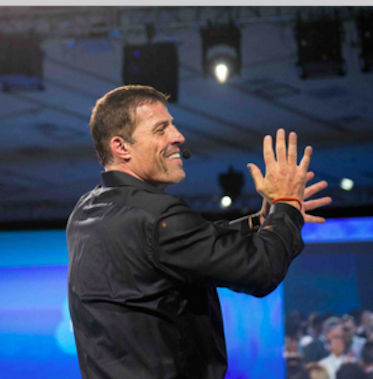 The cherry on top of the icing is that Robbins is now touting Creative Planning as the only "true fiduciary" RIA in interviews in major media outlets like Good Morning America, the Today Show, The Street and Bloomberg LP, and is saying that he's purged the book of endorsements of advisors who operate under a FINRA suitability standard. See: What one financial advisor discovered after plunking down $12 for Tony Robbins' 'Money' manifesto.
But Mallouk would like those in the industry to understand that the Robbins-related deals, while "critical" are not end strategies. Rather, he says, they are part of a much larger, bolder plan that was in the works before he struck the agreements with Gupta and Robbins.
"I can tell you that I'm only getting started," he says. See: Peter Mallouk buys a stake in Trizic.
Mallouk purchased Creative Planning in 2004, back when it only managed $30 million. By 2008, it had grown nearly 20-fold to $500 million. That set the stage for 2,000% growth to $11.8 billion by 2014, according to the firm's ADV. Those assets are listed as non-discretionary.
Becoming the brand
Now the firm is pushing past $18 billion, and virtually all that growth has been organic because it doesn't rely on M&A like firms like Newport Beach, Calif.-based United Capital or Leawood, Kan.-based Mariner Holdings.
Nor has Mallouk followed the trail blazed by Ric Edelman, Ken Fisher and Adam Bold, RIA heads who measure their AUM in tens of billions of dollars. Each of those men have made their names, faces and voices synonymous with their brands as they wage the big-numbers war to capture the assets of the mass-affluent. See: How Ric Edelman manages to bring on 4,500 new clients each year by force of personality while diminishing key-man risk at the same time. mass affluent.
But Mallouk, who graduated from the University of Kansas in 1993 with four majors: business administration, economics, political science and psychology, has always done things the hard way. Mallouk went on to earn a law degree and master of business administration in 1996 — also at the University of Kansas — that laid the groundwork for his first career as an estate attorney.
In the past, Mallouk kept the referral river flowing by mass-producing planning and investing services of such high quality that splashy marketing was not required.
Ducking boomerangs
Mallouk was aware that linking himself with Robbins and his massive publicity machine could boomerang unless he could get Robbins on board with the specifics of what it is to be a fiduciary. The good news was that the original Robbins book came down on the side of avoiding market timing and getting advice from good advisors. Still, Robbins' book was hazy about what exactly a "good advisor" looks like and lumped brokers and financial advisors together too much for Mallouk's taste. See: What one financial advisor discovered after plunking down $12 for Tony Robbins' 'Money' manifesto.
He was so uncomfortable with that aspect of Robbins' philosophy and he was considering withdrawing from participation in the Gupta's Stronghold Financial referral program. (Stronghold Financial and Gupta Wealth Management are Gupta's two RIAs).
"[Robbins] didn't get what the average consumer didn't get," Mallouk says.
When he expressed those concerns to Gupta, he, in turn, relayed them to Robbins, then came back to Mallouk with a message: "Tony wants to meet you."
The meeting took place and then a few weeks passed before Mallouk heard back. In the interim Robbins since accepted Mallouk's view that an advice firm must ruthlessly do all things reasonably possible to become a conflict-free RIA. Tops on that list was nixing the notion that an advisor can be dually registered and a fiduciary. See: 5 Reasons why the hybrid RIA model may be a bigger deal than ever.
Bubble bath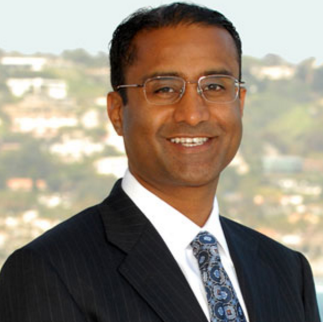 Robbins was humbled by Mallouk's intolerance for what still passes fiduciary muster in the advice business. See: What Tony Robbins should remember when he talks 'fiduciary'.
"He kind of popped my bubble," he admitted in an interview conducted by Steve Sanduski that was published by Belay Advisor LLC.
Robbins' epiphany came in the nick of time considering that the DOL rule is due to be released Wednesday, inevitably placing a premium on advisors who toe the fiduciary line, says Michael Kitces, writer of Nerd's Eye View. Mallouk does some 401(k) business. See: Snakes and ladders: What to expect in the unexpectedly triumphant final DOL fiduciary rule.
In the spirit of leading by example, Mallouk also made internal changes. Creative Planning sells insurance products and historically has sidestepped conflicts by giving its advisors no financial incentives to sell the products and by staying entirely away from the more dubious products in that category like variable annuities. All profits were earned at the corporate level. See: Not without criticism, TD Ameritrade opens an 'insurance agency' for RIAs that want to provide annuities.
Divesting appearances of conflict
But the potential appearance of conflict in having product sales under the same brand as advice remained. To remedy that, Mallouk says that as of April 1, all of the profits from product sales at his firm go to charity.
The deal was also engineered so that Robbins' compensation is variable but doesn't get paid in proportion to the volume of referrals he helps to generate for Creative Planning, according to Mallouk.
Mallouk also agreed to lower his minimum investment to $50,000 to let the mass-market investor practice the advice preached in the book. See: How Tony Robbins co-opted Elliot Weissbluth (and HighTower data) and vice-versa.
"While the business benefits for Robbins, Mallouk and Gupta are clearly evident, they appear to be doing it for the right reasons," Swift says.
Adam Bold, founder of The Mutual Fund, also based in Kansas, agrees. "I think they're pretty good at what they do so all in all, I think it's a good thing."
For his part, Mallouk vouches for Robbins' pure motives in entering into this arrangement by citing the motivational speaker's enormous popularity and wealth.
"He doesn't need us," he says.
The Robbins bump
Gupta's RIAs are now being brought under the Creative Planning RIA and they will become branch offices of Mallouk's business. Gupta's RIA left UBS with about $500 million but very quickly swelled to more than $1 billion after Robbins touted Stronghold in his book and, indeed, was the only RIA named in the book.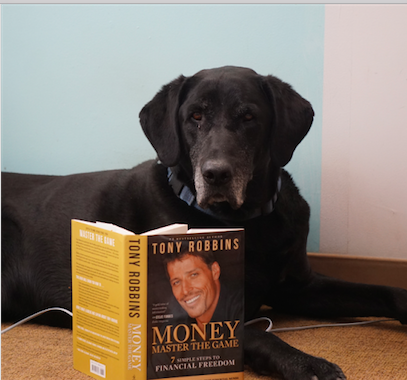 Yet for Gupta, receiving the Robbins largesse was like trying to sip water from a fire hose. He adapted by passing a multitude of referrals onto other RIAs, including United Capital. See: Swamped by Tony Robbins' referrals, Ajay Gupta launches national venture with Jemstep and United Capital as notable partners.
Considered risk
Even Robbins was overwhelmed by the difficulty of keeping up the due diligence required when referring clients to RIAs. He needed a way to streamline the process. Mallouk says he was able sell Robbins on the idea his firm was the answer to that quality-control challenge.
"I'm looking for a purist — just my style," Robbins said in an interview with Steve Sanduski at Belay Advisor. "Nothing wrong with a broker if somebody wants to be dually registered, but I can't recommend that from my standpoint, from a moral perspective, just because it's unclear to the client." See: RIAs and B-Ds don't mix, says Duane Thompson at MarketCounsel Summit 2011.
Both in an RIABiz interview and a Bloomberg interview, Mallouk says that the potential rewards of his decision to tie his company's future to Robbins — and vice versa — far outweigh the elements of risk.
Gupta says he is pleased to become part of the deal because it takes so many back-office challenges off of his plate and expands his offering to include more risk management and other "family office" capabilities.
Gupta adds that Robbins is no one-hit wonder in terms of generating referrals.
"Tony is bigger than a book," he says.
---
---
Mentioned in this article:
Kitces.com
Consulting Firm
Top Executive: Michael Kitces
---
---
---
Mr. RIA
I hope Mallouk told Tony about his insurance company that he uses to sell commission products to his "fiduciary" clients. Also about his law firm which he owns and refers to.
This joker won best fee only firm a couple of years ago and he owns an insurance brokerage… which means he accepted the award fraudulently.
He says he's going to give the profits from the insurance company to charity. Baloney. He's going to shift costs to that unit so it doesn't show profits.
Mr. RIA jr
January 6, 2017 — 7:45 PM
Mr. RIA, Good point but give it a rest. -Management
Paul
January 30, 2017 — 1:30 AM
Why doesn't Mallouk just divest his insurance holdings (or not sell them to Creative Planning RIA customers)? It would seem Creative Planning is a big enough deal, and its growth, that it would seem to be worth staying clean.
Jack
Just read the book :) So is there a point investing 100k with Creative planning?
brooke southall
Jack, So how was the book?! Brooke
Dan Geffen
The book was fantastic. Go read it.
kalq
how about invest with 10-20%max of that amount and "just see"..altho betting on black in vegas and "just see" can get you quicker results. how good or bad may depend on your karmic bank acct...
Michael Gerica
I was going to invest a 100k and see, bad idea?
Jane Marston
September 24, 2017 — 12:17 PM
Ethics from Mallouk's group??? They are like every other RIA in KC whether they have side relationships with others, or not. The ONLY thing they do as promised - is to take their quarterly fee. All the rest is just promises and very hit and miss.
Carl Dobbyn
October 24, 2017 — 3:52 PM
I have read the book an it has interested me, but i am a young guy from New Zealand lucky enough to be able to invest for the long term. .... I would suck up good information like a spunge....