Tom Kimberly: It was my decision.
Brooke's Note: In journalism and writing in general, reporters are taught to stay out of the story and to observe like the fly on the wall. But occasionally our involvement impacts the story and we need to bring that up. In this case, an advisor sent us a letter from Betterment informing RIAs of a new software license fee. We let Betterment know that we'd write about it and asked for comment — and I did an interview with its RIA chief, Tom Kimberly, Wednesday. This RIABiz involvement sped up the Betterment process of informing advisors by phone, the firm says, and with consequences. RIAs pushed back harder and more persuasively than expected, and so the fee won't happen after all. But the imposition of the fee, and its indefinite postponement, gave us a window into the future of Betterment in the RIA business. A takeaway is just how much rope Betterment CEO Jon Stein is giving Kimberly in bringing what he learned as founder of Upside to Betterment. This fee retreat is a bit of a comeuppance for Kimberly but also a sign that he is willing to get in there and engage with RIAs, and even listen. Some big changes are coming.
Betterment Institutional withdrew its plan to implement a $600 quarterly licensing fee on many RIAs who use its robo-technology to manage investor accounts — after dozens of RIAs informed by telephone warned that they might not swallow the added expense.
The plan, laid out in an email obtained by RIABiz Tuesday of the New York-based RIA custody and software division of robo-advisor Betterment Inc. was to extract the $600 fee from RIAs who kept $10 million or more of in assets with Betterment or firms with more than 50% of their total assets in custody with the company.
The fee was to be levied on RIA firms in addition to a $1,000 implementation fee and a 25 basis-point, asset-based fee. See: After cutting loose its RIA chief, Scottrade is culling some RIAs and imposing an 'unpublished' $12,000 fee on others.
Knowing that RIAs never take new fees lying down, Tom Kimberly, general manager of Betterment Institutional, endeavored to call firm principals affected by the decision, which includes "dozens" of RIAs, he said.
Vehement reactions
"It's never a fun conversation to say: we want to give you new fees," Kimberly said on Friday morning after deciding to postpone imposing the fees indefinitely.
Yet he allows that the vehemence of the RIA reaction surpassed his expectations and that he respected the crux of the RIA argument about why they shouldn't sustain new fees anytime soon.
"Advisors said: 'We're on board but you have to do more to charge a fee,'" Kimberly said today.
One of the key advisors Kimberly conferred with was Michael Kitces, founder of XYPN, a kind of super-user of Betterment. See: After famous Twitter feud, Jon Stein and Michael Kitces make up and join forces.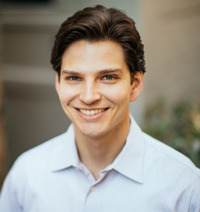 "The announcement of the Betterment platform fee was definitely a very significant concern for XYPN," he writes in an email. "Our members are not AUM-centric, and thus most are below the $10M threshold, and many of them have been unable to even move the majority of their assets to the Betterment platform precisely because it is still very limited in its ability to perform basic functions that are typical of other custodians (such as the ability to handle ACAT transfers, hold non-managed assets, provide basic portfolio customization, and offer tiered fee schedules)."
Who are Betterment users?
Indeed, many advisors that Kimberly conversed with were grizzled veterans. The "majority" of RIAs who use Betterment Institutional are larger firms that keep the majority of their assets with a conventional RIA custodian, according to Betterment. Some of these advisors are going downmarket to the mass market with Betterment and others are using it as part of a segmentation strategy of existing clientele.
The new fees, charged in arrears, were to go into effect July 1, and no RIA would have had to pay until Oct. 1 at the earliest.
The fees were initially explained to RIAs as a means of funding RIA-specific Betterment service improvements. See: Fidelity's annual $10,000 custody fee will attach to a wider swath of small RIAs.
Before the fee was canceled, David Lyon, founder of Oranj, which competes in the RIA robo-software business, expressed astonishment that Betterment had the stones to impose it — especially soon after its highly publicized $100 million raise of venture capital.
"If they were dedicated to RIAs, they'd be allocating resources to them," he says. "But at the end of the day, they're still a digital investment manager."
Kitces says he needs to be sure that RIAs get respected.
"We now have nearly 220 XYPN advisors and are adding about 15 new advisors per month. We think it's crucial to find a viable solution that doesn't penalize advisors who cannot run their whole business on Betterment Institutional because of the platform's existing limitations, as that would be a deal-killer for us."
Grand funk
NestEgg founder and Vanare Inc. principal, Alexey Sokolin, in a Thursday interview, anticipated that phone calls conveying that message weren't going to go well.
"It's funky to say: 'We don't have what you need and we're going to charge you for it.'"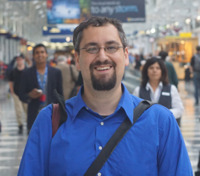 What Betterment has determined that RIAs need — based on feedback delivered in no uncertain terms — is the ability to put their imprint on the portfolios delivered under their brands. Currently Betterment has a straight TAMP-type model where it has discretion over all investment management decisions on behalf of RIAs. See: On strength of $1.4 billion of AUM and 90 RIA clients, Betterment raises $60 million of VC funding as it looks to disrupt RIA custody.
RIAs are also demanding the robo ability to withhold funds for distribution and far greater marketing support of robo offerings. Betterment Institutional will make those changes in coming months.
Sokolin says that Betterment's willingness to abide by these RIA demands opens a window on major shifts going on inside Betterment as it extends its reach into multiple advisory channels.
'We're Apple'
"They've been saying: 'We're Apple and we're simple and we have the whole stack.' Now they're saying: 'We're going to be playing by advisor rules and making portfolios customizable.'"
Sokolin added that Betterment shouldn't charge the 25 basis points for management if RIAs are managing the assets.
But no fee for robo-RIA software can be administered without pain, according to Lyon.
"I definitely think there's price sensitivity," he says.
Kimberly says he was always sensitive to the pricing issue and was aware that RIAs might express added sensitivity knowing that Betterment had just added $100 million earmarked presumably for building the company. See: On strength of $1.4 billion of AUM and 90 RIA clients, Betterment raises $60 million of VC funding as it looks to disrupt RIA custody.
'Upside' down
But Kimberly had decided, until his change of mind today, to do what he felt was right.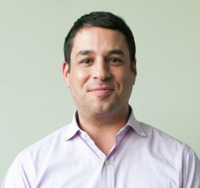 "We talked about this and there's no good time to make an announcement like this," he said Wednesday. "It was my decision. It's not related to funding and more where we're going to take Betterment Institutional."
This autonomy demonstrated by Kimberly in making this decision is important, Sokolin adds. He referred to it as the "Upsidization" of Betterment, based on how Kimberly managed the robo-advisor, Upside, that he founded and sold to Envestnet Inc. in March 2015. See: Envestnet buys baby robo-advisor to add 'last mile' to its grown-up platform.
"It shows Tom [and not Steve Lockshin] is running Betterment Institutional and it shows the depth of the relationship [between Jon Stein and Kimberly]."
Betterment spokesman Joe Ziemer agreed with Sokolin on this point.
"That's absolutely why we brought Tom in — to make decisions like this and make sure advisors' interests came first." See: Betterment hires an RIA chief who reframes the vision from 'robo' to 'one-throat-to-choke' custodian — and viable Schwab competitor.
Gist factor
Kitces says RIAs are still willing to give Betterment the benefit of the doubt.
"I don't think the basic gist of Betterment's proposal is unreasonable, although it does put them at a competitive disadvantage to other 'startup friendly' RIA platforms like SSG that do not have asset minimums or platform fees, at a time where most B2B robo-advisors have struggled to get large firm adoption either," he writes in an email.
"And perhaps not surprisingly we've already been fielding inbound inquiries from competitors who are more than willing to waive asset minimums and platform fees for an XYPN enterprise agreement, given the highly competitive environment for young advisor talent — and our median member age is 38."
---
---
Mentioned in this article:
---
---
---