Dawn Bennett was named as example of how the Barron's Top 100 list can lead investors astray.
Brooke's Note: Applying accountability in the advisor business is difficult. Regulators call advisors to account with the blunt instrument that is the law. Investors can try to hold the industry accountable by squawking, or voting with their assets. Then there is the media, which gets flummoxed, too, by opacity and the intimidating nature of people and companies infused with the animal spirits of Wall Street culture. One reliable media source holding the investment industry accountable is Dow Jones — and Barron's in particular. But Barron's also has its lists of top performers, which walk a razor's edge by borrowing a name that suggests third-party indifference in choosing advisors. It's a difficult subject for a journalist to cover. But Jed Horowitz, who left Reuters presumably to write with more freedom, is a veteran journalist in financial services who has taken on the Barron's lists with a piece that he published Tuesday. We take a look at his article, his arguments and the reaction of industry observers and Barron's itself. We got the sense that all constituencies were earnest in discussing this gray-area topic.
AdvisorHub stirred the pot in the advisory business by writing a report that attacks Barron's popular top advisor rankings that includes heavy use of data.
In the AdvisorHub piece, "Special report: Curse of the Barron's List—Why Advisors and Clients Should Worry" published Tuesday, writer and AdvisorHub news editor Jed Horowitz, formerly chief of advisory reporting at Thomson Reuters, makes the point that the majority of those on Barron's "Top" list are advisors with large asset totals and that collectively they have a disproportionately high percentage of customer complaints on their record. Horowitz has previously written for InvestmentNews and American Banker, where he worked with two top editors from Barron's as well as the editor who oversees the list. Barron's is owned by News Corp., which owns Dow Jones. Horowitz also formerly worked for Dow Jones.
The key data point in the AdvisorHub piece is that an average of 60% of advisors who have made Barron's hallmark list of Top 100 advisors over the past five years have at least one customer complaint, regulatory action or criminal conviction disclosed on their BrokerCheck records.
Buck the system
AdvisorHub listed a variety of advisors it said had misconduct including Tom Buck, a former Merrill Lynch advisor; Dawn Bennett, of Bennett Group Financial Services LLC; Phil Scott, a Merrill Lynch advisor; John Rafal, founder of Essex Financial Services; and Ami Forte, who was previously with Morgan Stanley. See: Why legal experts expect radio personality and registered rep Dawn Bennett to be barred from the industry for what started as an exaggeration of AUM.
Though proving or disproving whether an advisor is a good or bad — hence whether a list is a dark or light force — is difficult at best, the AdvisorHub article struck a chord with people in the industry who have long groaned privately about its inherent imperfections, according to Horowtiz, who says he has gotten a wide variety of industry feedback. See: The peculiar sentencing scenario involving Andrew Parish, AdvisorHUB, lenient prosecutors and an atypically forgiving IRS.
"We've had some positive response from industry insiders saying: 'it's about time someone blew the cover on that scam,'" he says. "'Several said it has nothing to do with quality; one of the wirehouses just sends notices to any FA with $300 million or more of revenue that they are eligible to fill out the Barron's application if they want."
Sources contend that RIA owners or branch managers routinely nominate their most productive brokers, who tend to be the best self-promoters — setting up a vicious cycle. Barron's, they say, plays into this tendency by weighting criteria like assets, account longevity, profitability to firm, which seem out of step with most people's notion of what indicates a trustworthy and competent advisor.
Barron's has countered that it needs measurable criteria, and that advisors don't get big and successful unless they are getting customer referrals, which makes size a good measure of an advisor's ability to satisfy investors.
Horowitz said in an email that he did not hear any feedback from Barron's editors about his story.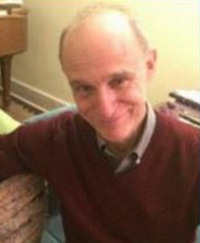 But, Barron's takes some pains to root out advisors with compliance problems, according to Matthew Barthel, the editor overseeing Barron's ranking process.
For instance, says Barthel, who worked with Horowitz at American Banker his publication has an in-depth rankings formula to handle violations.
'Imperfect tools'
"Our rankings formula treats the SEC and FINRA regulatory databases as valuable, but imperfect, tools. We have a complex scoring system for regulatory events — one that acknowledges that not every event is equal. All regulatory events result in rankings-point deductions, and the deductions scale up with the seriousness of the infractions and penalties. Advisors whose records exceed a certain point total are disqualified," he explains.
But Horowitz, in an email, suggests the Barron's list is dubious at best.
"Barron's includes RIAs and anyone on their base list of Top 100 FAs, which it seems to me is based almost primarily on AUM [and nominations from firms], though Barron's denies it. In other words, the RIAs we mentioned are probably also on the Top RIA list. As for motivations, these lists are major money-makers for Barron's, and they are in symbiotic bed with the industry (brokers and RIAs) since the individuals named do well with the designation."
Barthel adds that Barron's uses a wide range of data points from advisors to help tweak the rankings.
"Our process gathers, and uses, a lot of data points from advisors to minimize the effect of any single data point and to give us flexibility to tweak the rankings formula to adapt it to changes in the industry. We've changed the rankings formula several times over the years, and it is possible that the new DOL rules will result in some additional changes. Any alterations we make to the rankings formula get applied uniformly to all nominating advisors," Barthel writes in an email.
'Formal editorial function'
Barthel says the rankings are a purely editorial decision.
"The rankings are in no way pay to play. They are a formal editorial function of Barron's. I presume the marketing stuff they are referring to is the advisor directory, which is managed by Dow Jones Reprints. This lets advisors who are ranked essentially buy a reprint of their ranking, plus some extra contact information. The directory runs as an advertorial-style insert in Barron's, and it's marked as such online and in print."
The directory and reprints don't influence the overall list, Barthel says. "The reprint stuff obviously comes after the ranking has been published, and it's managed by a separate group within Dow Jones. I am the editor overseeing the rankings, and I can tell you the directory's got no bearing on anything we do. It's literally an afterthought for the magazine."
But Jack Waymire of the Paladin Registry says Barron's is hard-pressed to explain away putting its editorial brand on a non-editorial product — especially when the non-editorial product is so fraught with issues.
"Barron's has a brand name and consumers expect objectivity from them, but is this a ploy to increase traffic, readership and revenue? One of the biggest issues is they're blatantly saying these are the best advisors in America and it's just not true. The SEC would not let Paladin say that because we had not vetted every advisor in America."
'Puffery'
The revenue is a huge component of the list, Horowitz says.
"Barron's runs it as a business — conferences, sponsors, ad opportunities. The editorial coverage [what strategies "top brokers" like] is puffery," he says. "Almost every custodian or other conference I've attended in the last decade [including last week's Investment Management Consultants Association conference] has the guy in charge of Barron's list group leading a panel or making a presentation." See: Getting inside Barron's Top-100-Advisor lists with some help from Sterling Shea.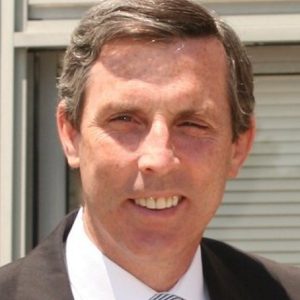 The AdvisorHub piece says the 12-year-old Top 100 Advisors list is one of four that Barron's runs annually along with the Top 100 Women Advisors, Top 100 Independent Advisors and the 1,200 Top Advisors by state — along with a 10-times-a-year "special advertising section" with phone numbers, email addresses and website addresses of ranked advisors who pay $5,000 for the privilege. See: How two well regarded biz-industry journos are rethinking post-Parish AdvisorHUB.
Waymire allows that the customer complaints are not, unto themselves, damning, and may even be misleading.
"The best advisors in America can have a bad client," he says. "The longer they are in the industry, the higher probability they will have a complaint. The more clients an advisor has, the higher probability they will have a complaint. About 80% of complaints are frivolous and have nothing to do with the advisors' ethical treatment of clients. I don't think a complaint automatically taints an otherwise great advisor."
But like assets, complaints and regulatory actions are measurable and get emphasized by industry critics accordingly.
A University of Chicago study recently showed that a number of brokers do in fact have dings on their record. Released Feb. 26, the paper "The Market for Financial Adviser Misconduct," by Professor of Finance Amit Seru and Associate Professor of Finance Gregor Matvos, both of University of Chicago along with the University of Minnesota's Mark Egan, finds that 7% of brokers have misconduct on their records. See: RIA advocates cry foul after international media pick up on U. of Chicago study labeling shady stock brokers as 'investment advisers'.
High odds
Mike Alfred, co-founder of BrightScope Inc., says it is all too common for advisors to get dings on their records but it is crucial to learn more about each case – particularly the complaints.
"It does not surprise me that many of the advisors on the Barron's list have a ding. Most of the very successful advisors have been in the industry for 20 years or more and the odds of having a single client dispute in that period is high. Many times the basis for these disputes is questionable at best," he says.
But Alfred also points out that the lists need to be focused on quantitative data and not political or financial pressures.
"At BrightScope, we have declined to publish a best-advisor list. Instead we have created badges identifying advisors with a spotless record. It's much more defensible because the data can be verified at the source," he writes in an email.
Alfred knows firsthand what it is like to have a U5 on his record. He and his brother and BrightScope co-founder, Ryan Alfred, both have a customer complaint on their record from their time at AXA Advisors right out of college. Ryan Alfred has written about the experience on their blog, stating that the Alfred brothers worked with a more experienced advisor to gain knowledge about the industry. A client complained that the investments, such as annuities, weren't suitable and both Alfred brothers were named on the complaint because they received some of the commissions. In this case, AXA settled without admission of wrongdoing.
It's not just Barron's that faces a problem with its lists; all of the lists across the industry are prone to challenges and problems, says Marie Swift, founder of Impact Communications. See: Michael Kitces attacks CNBC for its top-100 fee-only list because so many listed RIAs disclose non-fee comp on their ADVs.
"Creating any type of top-professionals list is difficult. There are so many checks and balances to consider that one might wonder why news organizations continue the activity. There is the potential for reputational damage for the sponsoring organization, if one of the named professionals has a past or even a future tarnished record," she writes in an email.
Good intentions
Swift is convinced that Barron's sets up its list with good intentions to reward positive advisors and help investors choose top-notch advisors. "... I wouldn't say that Barron's is only in it for the money. I've had many good conversations with the Barron's conference organizers and list producers. Through their lists and related promotions, they are trying to shine the light on the best advisors, even if some casting a critical eye might see and ultimately poke holes in the process and the criteria. The conferences are designed to help aspiring A-listers move to the next level of success and tend to be great educational and networking events," she writes.
Swift spoke at one of Barron's Top Women Advisors conferences and was also impressed with the caliber of the attendees, speakers, sponsors and hosts.
"Yes Barron's leads its lists with the assets under management data that advisors and their firms report, a 'size-matters' criterion that they say conveys quality, but so do some of the other top-advisor lists — and some of those are strictly size-based or growth based on AUM, meaning essentially that some of the other lists do not even try to include qualitative elements as Barron's does," she adds.
John Furey, principal of Advisor Growth Strategies, LLC, agrees that the Barron's conferences are top-notch.
"Based on the experiences I've had with advisors who are on the lists and friends in the industry, it seems that the conference is probably the best conference in the industry. Sometimes, you go to a conference and the sponsors get the speaking spots, but at Barron's you see advisors leading sessions, and I think it's unique that way."
---
---
Mentioned in this article:
---
---
---
Teresa Vollenweider
April 28, 2016 — 11:14 PM
You forgot to mention this gem: Merrill Lynch's Karen McKinley from guess where? Florida Like I've said before investor clients should use this Top Lists as financial advisor elimination tools. Don't choose someone that is on the list. Don't choose someone that is at a wirehouse where the conflicts between brokers aka financial advisors/advisers are the most serious. IMO the conflicts of interest are the least at Vanguard.