As Raymond James seeks to wire its Alex. Brown upbranding deal, it hires past Deutsche CEO Seth Waugh with bona fides and baggage
In adding execuive chair, Raymond James is looking to complete the orchid botanist's task of providing just the right Wall Street water and Baltimore sunlight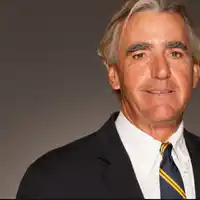 Seth Waugh is neither a real Alex. Brown guy nor somebody who has walked in a broker's shoes, but his Wall Street bona fides are platinum grade.
---
---
Mentioned in this article:
---
---
---
Teresa Vollenweider
April 27, 2016 — 11:16 PM
It will be imperative for us muppet clients to watch our taxable (non-retirement) accounts like hawks, as broker-dealers are positioning themselves to rip HNW muppets faces off in their taxable (non-retirement) accounts—the non-fiduciary accounts.
tena christian
August 11, 2016 — 1:09 AM
Thought-provoking post , Speaking of which if you need a San diego county emt probation form , I edited a template version here <code>https://goo.gl/6PUA5R</code>.