Greg Sullivan: Now we have more latitude and can act more quickly when we want to hire someone or give people raises.
Brooke's Note: Selling an RIA to a bank often ends in tears — tears of boredom. The excitement of business lies in competing and innovating, and bankers aren't so much into that. You'd think that an RIA that had been under a bank for 13 years and tripled assets during that time would not be subject to that particular law of the RIA kingdom. But this deal suggests it was. The RIA bank friction surrounded paying people what they are worth — like now.
What happens in Canada doesn't always stay there.
After selling their RIA to Bank of Montreal for $20 million (Canadian) 13 years ago, the founders of Sullivan, Bruyette, Speros & Blayney brought ownership of the $2.8-billion firm back to its McLean, Va., headquarters. Terms of the deal were not disclosed.
SBSB was owned by BMO Harris Bank, a Chicago-based subsidiary of Bank of Montreal.
Having all those bank resources backing an RIA is a wonderful thing — or it was for nearly a decade and a half.
The problem was that the bank jeopardized plans to ramp up growth — particularly where it comes to hiring talent. SBSB is looking to increase its staff by 15% or more in the coming months alone as it tries to expand its regional presence. According to its ADV, the RIA manages $2.8 billion of assets and currently employs 47.
"We could have done it with BMO, but it would probably have been a more gradual process," says Sullivan, "we feel like we need to be aggressive in building up the team structure."
Bank of Montreal may have other priorities for its capital. The 47,000-employee bank recently spent $9 billion to acquire GE Capital's Transportation Finance arm, for example, as it unloaded its U.S. retirement services division. The Wall Street Journal reported that this sale of $26 billion in plans was a retrenchment to focus on a push into U.S. retail banking. The bank also announced at the beginning of the year that it was launching its own robo-advisor, called SmartFolio.
Longer on 'latitude'
Sullivan adds that another benefit of independence is greater flexibility with the firm's compensation structure.
"All employees' comp (salary and bonus) with BMO were very competitive in the market," Sullivan adds in an email. "Now, however, we have more latitude and can act more quickly when we want to hire someone or give people raises. As you can imagine a small organization can be a bit more nimble."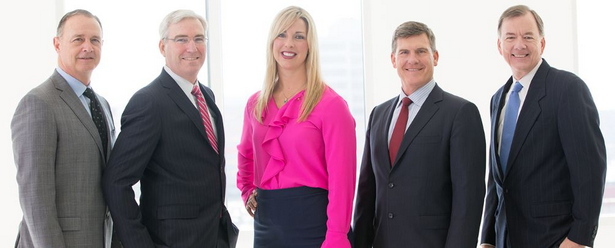 An independent RIA can attract top talent by offering equity incentives tied directly to the unit's success. It would have been hard for SBSB to move the Bank of Montreal needle from a stock price perspective, if the bank's 193-page annual report from 2015 is any indication.
The RIA is mentioned just once amid a long list of subsidiaries — an uptick. It had been left out of many of the previous reports, and isn't referenced in any quarterly securities filings. It contributed a small slice of the $99 million in net profit that came from the Bank of Montreal's U.S. wealth management division last year amid global advisory revenues of $850 million (Canadian).
An M&A consultant who asked not to be identified said that SBSB principals Sullivan, COO Martine Lellis, and managing directors James Bruyette, Peter Speros and Mark Johannessen are making the "rational" choice if their main focus is growth rather than putting themselves out to pasture.
"The only rational reason I see for selling to a bank is the trade: To see if they can monetize their equity for succession purposes," says the consultant, who has worked with the Bank of Montreal in the past. If an owner wants to stay on and actively expand the business, the relationship probably won't be the right fit for either partner, the consultant adds.
"The challenge for any commercial bank is that they are culturally incompatible with the entrepreneurial spirit of the team that built the acquired firm."
Indeed, Sullivan says the partners realized that even though they had a clear succession plan in place with BMO, they didn't foresee their own retirement anytime soon. Instead of winding down their work, they wanted to make a hard push for expansion.
He says that both sides benefitted greatly from the 13-year partnership.
"Those guys are great and we had a really good relationship. They gave us a lot of independence which was nice, and allowed us to, for the most part, do our thing. They loved our model and what we were doing."
They should have.
Tripling assets

SBSB kept growing after cashing out to BMO Harris. In fact, it gained $2 billion, more than tripling assets, in the intervening 13 years even without the aid of referrals from its parent company. As 2016 approached, SBSB's partners decided to continue pushing growth.
In return for the liquidity and the independence, SBSB acted as BMO's in-house RIA consultancy. The firm convinced BMO Harris to adopt eMoney Advisor LLC and encouraged the bank to start emphasizing a focus on financial planning at its branches. BMO Harris' financial planning network consists of 255 advisors and brokers in six states in the upper Midwest. BMO Harris Financial Advisors has $11.8 billion under management, but only $3.6 billion in discretionary assets.
Sullivan told InvestmentNews that his firm used BMO for mortgages. BMO did not respond to a request for comment.
At least for now, the Canadian bank continues to hold onto two other American RIAs it acquired after SBSB. Since September 2009, BMO has owned $1 billion AUM Scottsdale, Ariz.-based Stoker Ostler Wealth Advisors. That practice's founders, Creg Ostler and Phil Stoker, retired from the business in 2012.
BMO also owns Portland, Ore.-based CTC Consulting, which it merged with its Harris myCFO subsidiary. According to its ADV, the emergent firm currently has 100 advisors and $11.3 billion under management. See: An $18-billion RIA tacks on a $24-billion U.S. Trust cast-off as the grab for UHNW magnets continues.
For sale to right buyer
Although BMO Harris is no longer the right owner, SBSB is open to having other outside shareholders, according to Sullivan.
"We aren't so much focused on a succession plan because we have a longer term view and plan to continue working, but we are considering expanding our shareholder base.
Only a few other recent deals for big RIAs have gone the direction of bank buyouts.
BNY Mellon bought $2.7 billion AUM Atherton Lane Advisers of Menlo Park, Calif., in February. See: What about the 49ers, Palo Alto experiment and China led a $2.7 billion RIA to sell out, brand and all, to BNY Mellon
Coverage of the event momentarily fueled speculation that banks could still be counted on as an active force in the market. See: First Republic buys an eight-year-old RIA for $115 million
---
---