Walt Bettinger: The retail investor tends not to move as rapidly . . . or certainly doesn't have a mutual fund sales person calling on them, telling them to move, like you have going on in the RIA space.
Brooke's Note: The analysts of Wall Street really, really want to be the buddies of the CEOs whose firms they cover. But they also are determined to please the people who have the most power over their lives — their Wall Street bosses. The outcome of these conflicting emotional forces is a quarterly dance that is not to be missed with companies like Schwab whose shares move stubbornly sideways, sometimes for years on end but whose CEOs maintain an aura of self-esteem that defies denting. On this call, I'd give analysts a B+ for giving us just enough of what we needed to understand about three critical Schwab areas — its RIA-fed OneSource cash cow, its future as a robo provider and its future under the greater demands DOL is placing on advisors.
The Charles Schwab Corp won't take a "meaningful" hit on earnings or revenues because of the fiduciary exigencies — real or implied — by the DOL rule's passing, CEO Walter Bettinger told Wall Street analysts on a one-hour call earlier today.
But RIAs with $1.1 trillion of assets in custody with Schwab Advisor Services yanking assets from "no-transaction-fee" OneSource funds in favor of cheaper share classes as part of their greater attention to 12(b)-1 fees, took a meaningful bite out of Schwab's revenues.
Over the past year, the Schwab OneSource assets have fallen 14% from $237 billion at the end of the first quarter 2015 and to currently at $203.8 billion at the end of the first quarter 2016. Schwab earns revenues of 35 to 40 basis points on those assets. The loss of that fee from revenues on $33 billion of assets subtracted from OneSource would be on the order of $100 million.
The OneSource assets per investor has fallen, down to $196,644 at the end of the first quarter 2016 from $233,252 a year ago. See: Schwab and T. Rowe Price finally strike a OneSource deal with help from an ex-Fido exec.
Bettinger drew a direct line from that asset shrinkage to RIAs and contrasted their behavior with slower-footed self-directed investors.
Wakers dozen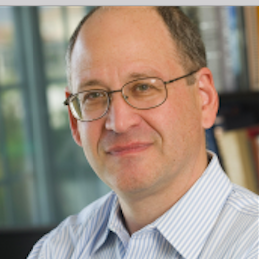 Joel Bruckenstein: I can almost guarantee
you that big firms will build
or buy a robo because they
want to control their own.
"RIAs are moving to institutionally priced products," he said. "The retail investor tends not to move as rapidly . . . or certainly doesn't have a mutual fund sales person calling on them, telling them to move, like you have going on in the RIA space. We identified this [effect of RIA due diligence] as something that could be a risk a dozen or so years ago."
Analysts were also quick to pounce on what Schwab has — to their Wall Street minds — been conspicuously absent from producing — wins on the B-to-B robo-advisory side. Bettinger had been sanguine about his firm's prospects in that arena and an analyst brought up BlackRock's winning streak in getting its FutureAdvisor robo embedded at players like LPL, RBC and BBVA Compass. See: LPL unveils BlackRock's FutureAdvisor as its robo partner — albeit with LPL model portfolios. Competition hasn't impacted Boston-based Fidelity from selling eMoney to other firms.
Bettinger fenced off this thrust by explaining that Schwab's brand is actually too good for his firm to succeed as a technology provider.
"When you talk about larger firms…whether they be banks or other distributors… some of them…have hesitancy around the Schwab brand. They may feel like they compete with Schwab retail. To them, a solution that doesn't involve a branded solution, they see as a competitor."
FutureAdvisor futility
One source who is familiar with FutureAdvisor and Schwab's robo says there are other reasons BlackRock, which also has a pretty big brand itself, is beating Schwab on this score.
"FutureAdvisor has been in this business longer, has a more nimble software engineering team, and fewer conflicts of interest. Schwab's free product is way too expensive." See: FutureAdvisor responds to Schwab's market entry with a truly free offer and big backing from Fidelity and TD Ameritrade.
The source added that FutureAdvisor B-to-B has been behind the scenes since 2013, though it just showed its hand recently.
Indeed, in another sign that Schwab's Intelligent Portfolios and Institutional Portfolios may be losing steam — the robo grew $1.3 billion to $6.6 billion — or a quarter-over-quarter growth rate of 24% in the first quarter of 2016. Not a great sign considering that Schwab added $1.4 billion in the fourth quarter of 2015 for a total of to $5.3 billion — an increase of 29%.
Schwab's efforts to develop its robo may also have been thrown off course by Morgan Stanley's poach of its top robo-executive, Naureen Hassan. See: What exactly to make of Morgan Stanley poaching robo-talent Naureen Hassan from Schwab on the heels of Greg Fleming's departure.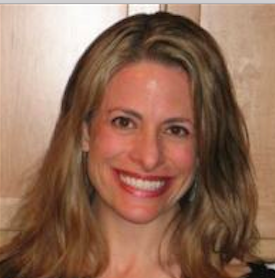 Analysts may get heartburn covering Schwab
but not because of Chelsea de
St. Paer, the chief liaison for
Schwab to Wall Street, who received
a warm farewell on the call.

But Joel Bruckenstein, producer of the Technology Tools for Today conferences, says Bettinger's comment have the ring of truth considering that Schwab would stir competitive fears in prospective B-to-B customers.
"Who are they going to offer it to?" he asks. "You can offer it to Fidelity. What we've seen so far is many companies want to create their own robo. They didn't say this, but they may see a competitive advantage to keeping the technology in house. I think there's a lot of potential choices. If no one else had it, and there was very little choice, but there are so many choices and there is no incentive to choose Schwab."
Bruckenstein guarantee
Bruckenstein adds that there are more than 40 firms that bill themselves as robo firms and he is convinced financial firms want control of their own efforts to automate investing.
"I can almost guarantee you that big firms will build or buy a robo because they want to control their own," he says.
Fidelity has yet to release its robo-for-RIAs but has started selling robo services at the retail level. See: With eMoney in its back pocket, Fidelity Investments won't exercise its option to continue Betterment deal as it nears launch of its own robo.
Bettinger was also dismissive about the effects that the Labor Department's newly energized regulatory aggression would have on Schwab.
"We don't see any meaningful impact on the regulation. We've been planning this for a number of months – well back into 2015," he said.
When asked when the new rule would impact Schwab expenses, he says it is premature to discuss.
"It's just too early to see how firms may be more impacted by the regulations will deal with it. My assumption will be they will modify their product set…"
Exemption: What's my function?
One major question from analysts was whether Schwab will need to make massive changes to its retail offices as well as independent franchises.
Anytime someone is interested in an IRA rollover, that means the advisor needs to be a fiduciary or it would be subject to the best interest contract exemption, Bettinger says. See: The DOL's final rule contains a litany of 11th hour concessions to brokers that show Wall Street lobbyists earned their keep.
He adds that the firm is studying whether its franchise and retail advisors will need to use the best interest contract exemption when working with clients. He also suspects there won't be a massive shift of assets from one firm to another.
Another longtime Schwab executive is leaving the firm. Executives bid farewell to Chelsea de St. Paer, vice president, of investor relations at Charles Schwab Corp., who has been with the firm since 2003. She is leaving for family reasons. Since January 2011, she has been Schwab's chief liaison with equity analysts who cover Schwab stock.
---
Related Moves
November 20, 2019 – 10:19 PM
---
---
---
Mentioned in this article:
---
---
---