Bing Waldert: 401(k) plans are difficult [when it comes] to generating income. You can set up a withdrawal but only at a certain age. If you need to take out a big chunk because of a big medical bill, you can't do that.
Brooke's Note: Sometimes the DOL rule hubbub gets so clamorous that we're distracted from the nub of conflict. The Department of Labor declared that assets migrating from a 401(k) plan to an IRA account remain precious retirement assets that should be invested accordingly. Hence, such assets will be subject to laws that make sure any playing around by financial advisors at investor expense is penalized. Gulp. But when a new rule rife with exemptions, broker control and a stunning lack of specifics about product sale meets a Wall Street that knows just what it wants and how and what it wants to sell to get there, guess which force prevails?
Two weeks after the Department of Labor released a final regulation requiring advisors to serve in a client's best interest for all retirement accounts — including individual retirement accounts — Wall Street has exhaled.
That's because its greatest fear regarding the new DOL rule will not be realized — namely that stockbrokers who currently steer their clients' assets from 401(k) plans to IRAs as a matter of course will now hold off on making that recommendation. The broker reluctance in this scenario stems from knowing that the DOL will now hold them liable if the asset transition proves to have more costs than benefits. See: 7 reasons not to roll your orphan 401k to an IRA
401(k) plans are costly but IRA assets — freed from the prying eyes and sharp pencils of the Labor Department, not to mention tort lawyers — get invested in super-high-margin products like annuities, life insurance and non-traded REITs — instruments that make brokers, and the broker-dealers that employ them, rich.
Buried in paper
But projections from Cerulli Associates suggest that the rollover gravy train will keep right on chugging. The Boston-based research firm says that retirement savers will rollover $432 billion this year, a boost of 4.8% from 2015 when $413 billion made the trip. In 2014, $377 billion in assets moved.
IRA assets currently total $7.6 trillion.
Assets will flow unimpeded to IRAs from 401(k) plans for two very different kinds of reasons, says Bing Waldert, managing director of Cerulli.
First off, the final DOL rule was watered down over the course of its protracted comment period to make it possible for a broker to have a client sign away protections by means of an exemption to the best interest contract.
In other words, brokers are accustomed to saying: "If you don't mind initialing this: It just says we're doing the best we can for you. I have a better pen if you need one." See: A conversation between a wirehouse advisor and a senior citizen who seeks trust.
Investors are unlikely to register that change amid the barrage of paper they are wading through, according to Waldert.
"Our working theory is clients don't read disclosures," he says. "Some read them very carefully. But if you've got an existing relationship with your RIA, your Merrill advisor or your LPL advisor, you'll probably sign the best interest contract exemption without questions. That's a big point."
Indeed, one of the biggest flaws in the new rule is that it is incumbent on the investor to read the various disclosures, says Fred Reish, an attorney with Drinker Biddle & Reath LLP.
When asked how the fiduciary proposal will impact their IRA rollover business, 49% of advisors polled by Pioneer Investments said that it will have little to no impact and 23% expect a moderate to high negative impact. Only 12% indicated that there would be a moderate to high positive impact on their IRA rollover business and 16% were unsure.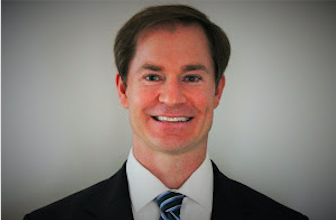 But the DOL's implicit threat will be enough to keep brokers in line, says Kate McBride, chairwoman for the Committee for the Fiduciary Standard.
"The rollover has to be a fiduciary discussion. It means you can't go in and use fear and deception…. Any firm can do well by their clients or gouge their clients."
Winning by intimidation
Waldert disagrees and explains that it's simply too intimidating for a client to question their financial advisor's guidance.
"The biggest rollovers are going to continue because of advisor relationships," he says. "The advisor relationship outweighs any questions about the best interest contract exemption." See: How Wall Street emasculated the DOL rule with an old-fashioned end game: 'Somebody made a deal' — and why tort lawyers are licking their chops.
The second reason why IRA rollovers will continue to gain momentum in the post-DOL rule era, Waldert says, is the inadequacy of 401(k) accounts in distributing income to their participants.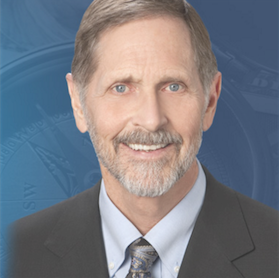 Not everyone, however, is so sanguine about the rollovers flowing to IRAs — with brokers churning them for fees — as in the days of old. Aite Group analyst William Boland says the DOL rule will suppress the rollover rate. He adds that IRAs themselves will undergo a significant shift as advisors jettison pricier products to keep costs low for clients.
In many cases mutual funds could be replaced by lower-cost exchange traded funds — a process that already worked up a head of steam in the industry. See: RIAs surpass wirehouses in ETF asset distribution and it'll mean change.
"The new rule will squeeze certain players more than others," says Boland. "This business makes things more challenging and more complex. The near-term dislocation in products underlying IRAs is likely. ETFs have a cost advantage over mutual funds. Yet mutual funds, including VA mutual funds, account for over $3.5 trillion and half of IRA assets." See: Schwab to make long-awaited move in 401(k) market with an all-indexed mutual fund and ETF strategy.
Lower costs could benefit 401(k)s at the expense of IRAs, he says: "Variable annuities and annuity providers will be squeezed in and outside of 401(k) plans." See: Why gathering big-time 401(k) assets — and charging regular fees — is well within reach for most experienced RIAs.
Indeed, 401(k) fees are typically lower than IRA fees — by a long shot. "Participants in 401(k) plans who invest in stock mutual funds pay expense ratios about 25% less than IRA owners—it will be hard to defend these higher costs, and many advisors won't try to."
IRAs under the microscope
Under the new rule, fees in IRAs will get new scrutiny, Reish says, by benchmarks comparing IRA fees — a means test nowhere to be seen on the current IRA landscape. See: Morningstar explains its new forward-looking rating system — and tosses in some hot fund picks for good measure.
"Pretty soon there will be benchmarking tools for IRAs. They do these for 401(k) plans not for IRAs. All of a sudden, the scrutiny will come for IRAs and that will have an impact," Reish says.
And that scrutiny could reveal more than a few warts, says McBride, who foresees that the spotlight on IRAs will prove an education for clients.
"IRA rollovers are solicited through fear and deception — that will stop and will diminish rollovers." See: Borzi: Exemptions from conflict of interest will be part of new fiduciary proposal.
By way of example, McBride tells of a longtime friend who recently turned 65 and retired from a Fortune 500 company with a few defined benefit plans. A well known firm called to convince him to roll over his defined benefit plan into an annuity. See: An X-ray of one affluent, educated and sophisticated investor's portfolio shows how it was chewed up by fees.
"They were trying to sell him an annuity that would pay him several hundred less a month [than his existing DB plan] at a higher cost. What a scummy way of doing business," she says.
Under the new DOL rule, McBride says, salesmen will likely think twice before pitching such a move under a "best interest" standard.
Explicit language
Under the DOL's new rule, advisors who charge level fees are not required to implement a best interest contract for rollover advice. Instead, these RIAs will be required to keep documents showing why they made the recommendation — but no contract is necessary.
The result, McBride says, is that IRAs will improved across the board.
"IRAs were in the wilderness. Having a conversation about rollovers and whether it is in the best interest of a client is such a big deal. That's a huge plus for millions of people and it will make a difference in their retirement."
McBride is also hopeful that the new rule will result in more stringent standards for imparting the total costs of IRAs to clients.
"I'd like to see more explicit and personalized all-in cost analysis as a fiduciary RIA would do." See: The trusteed IRA: One tested method to maintain assets under management through the generations.
80/20 split
The IRA universe will be better for consumers post-rule, Reish adds, and the rollovers will roll on.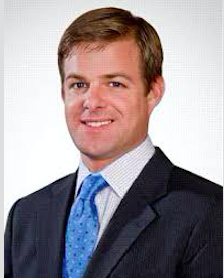 "I think it's wrong to assume that there will be less rollovers. But the advisor needs to make sure that it's the right thing for the participant. I think most people will continue to roll over [their retirement funds] for a variety of reasons.
Some people want to work with a human being. Most plans are internet-based. People, who may be older, particularly want a human being."
"I also predict that the total number of rollovers will go down. In particular the number of commission or brokerage-based rollovers, which will decline dramatically."
Roberts suspects that over time, rollovers will be 80% fee and just 20% or less commission. Anyone who focuses on commission will need to ramp up their paperwork and ensure that the recommendation, is indeed in the client's best interest.
"If it's a brokerage IRA then I've got to play defense with every recommendation I make. If it's unconstrained brokerage IRA, I think there's a lot of risk there," he says.
Reverberations
There are other implications for IRAs under the DOL rule that have the big dogs in the industry scrambling to comply. For instance, TD Ameritrade is contemplating a separate call center just for IRA clients, said Fred Tomczyk, president and CEO of Omaha, Neb.-based TD Ameritrade, during his firm's first-quarter earnings conference call on Tuesday.
All of TD's call center workers all have a Series 7 license, a policy that was put into place about seven years ago. Tomczyk admitted his firm is still up in the air about how to handle the new DOL rule. But it appears his firm may open up a completely separate IRA call center. See: How TD Ameritrade's patient, patient bet on RIAs is finally paying off.
"With respect to anything we might do, and while it's still very early, I think the easiest way to deal with it, at least in the early stages is basically to have a separate call center that deals with IRA clients but we haven't made that decision yet," he says.
Clients of TD Ameritrade fall into three categories: self-directed, RIA clients or fiduciary clients. In Tomczyk's view, it's the self-directed clients for whom TD will need to make changes to comply with the rule.
"We don't see a big change, although I think once we go through it all what we present to them and how we present it to them, I think needs to be thought through."
---
---
Mentioned in this article:
---
---
---