Scott Smith: I don't think the goal for them is to fight Wealthfront.
Brooke's Note: We wrote an initial article about this BlackRock-LPL robo deal. See: LPL unveils BlackRock's FutureAdvisor as its robo partner — albeit with LPL model portfolios. It was short on details and we hadn't completed our queries with LPL. Now we have. What we still don't know at this stage is mostly what LPL itself is still working it out.
LPL Financial is hoping three's a charm for cracking the robo mass investor market as it teams with a company it trusts to survive the coming robo shakeout.
This week, the big Boston-based broker-dealer announced it was partnering with FutureAdvisor, owned by BlackRock. The move comes after pilot robo program of LPL's got scrapped before the vendor was even disclosed. Previously, LPL had swung for the fences by putting million of dollars — and legendary LPL executive Esther Stearns — on the job of creating NestWise, before abruptly scuttling the effort. See: NestWise is starting to take shape and take flight under LPL's wing — and from under Schwab's shadow.
What differentiates this partnership from LPL's previous blue ocean-style efforts is how it plans to leverage its existing infrastructure, product pool and advisor relationships. At the heart of the program is LPL's Guided Wealth Portfolios, a model portfolio program guided by the IBD rep that currently charges investors fees as high as 2.75% and sets account minimums as high as $175,000, according to the LPL ADV II brochure.
Though LPL declined to disclose whether the pricing and minimums in its model portfolios program will be tweaked for investors who access it through the FutureAdvisor-delivered program, spokeswoman Lauren Hoyt-Williams offers a window into LPL's thinking by conceding that her firm scrapped another robo option because it didn't blend well with the firm's mainstream efforts.
Legacy models
"Last fall we were exploring plugging robo technology into existing LPL programs. We changed course and decided instead to pursue a fully integrated solution. We believe this will create greater efficiency for our advisors and gain them access to new markets, while also being a tool that can maintain the client-advisor relationship," she writes in an email.
LPL is seeking to have a "first phase" version of its robo by August. See: How RIAs can compete with super-RIAs, robo-RIAs and the 'phono'- and faux-RIA market of 2015 and beyond.
As LPL feels its way toward incorporating RIA robotics, it has legacy pioneers to model itself after — though the signals are hard to read. Charles Schwab & Co. has outpaced Betterment Inc. Wealthfront Inc. in gathering assets but its robo growth rate is already beginning to flag. See: Schwab's robo for RIAs is set to launch in next 10 days, to delight of online forerunners.
Schwab's Intelligent Portfolios and Institutional Portfolios added $1.4 billion in the fourth quarter of 2015 for a total of to $5.3 billion — an increase of 29%. In the first quarter of 2016, the robo grew $1.3 billion to $6.6 billion — or a quarter-over-quarter growth rate of 24%.
Schwab heavily incorporates its product set into its robo to generate revenue from its "free" product. See: Schwab tells the SEC its robo-advisor has a 30 basis-point fee and big-time cash allocations held by Schwab Bank.
The Vanguard Group Inc.'s advisory offering, which is barely a robo at all, only invests in Vanguard funds. See: Vanguard's virtual RIA adds $10 billion in last six-month period, an acceleration to $1.6 billion per month of net new assets.
Complementary offering
LPL's BlackRock FutureAdvisor robo effort appears to be un-robo-like by design, says Scott Smith, director of advice relationships at Boston-based Cerulli Associates.
"I don't think the goal for them is to fight Wealthfront," he says. "They just want to have an offering to complement their existing advisors. It's not much different from the existing program. Everyone wants to say it is new and lower cost, but a lot of people still want to a personal relationship and trust in an advisor."
LPL wanted a relationship with a fellow giant in BlackRock, Hoyt-Williams says. In its Guided Portfolios ADV II, LPL lists BlackRock first in terms of asset managers used in that program.
"We are confident in choosing FutureAdvisor, as it is backed by BlackRock, a large institution with the support and ability to be able to grow in scale with us, versus, for example, working with a tech start up," she writes in an email. See: FutureAdvisor responds to Schwab's market entry with a truly free offer and big backing from Fidelity and TD Ameritrade.
When asked for more information about how the robo will work, Hoyt-Williams explained LPL's advisors will be distributing the Guided Wealth Portfolios program, which is based on LPL Research investment models. FutureAdvisor will be the sub-advisor delivering the "tailored investment solution" at the account level. Hoyt-Williams did not elaborate on what "tailoring" might be needed.
Automated … to a point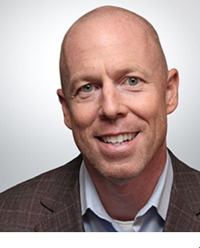 LPL announced recently that will lower its fees in the model wealth portfolios by nearly 30% as of January 2017 by eliminating the "strategist" fee and the "annual maintenance" fee.
LPL's largest advisor is Private Advisor Group of Morristown, N.J. Its founder, John Hyland, hasn't been informed of the prices yet but is confident that the fees will be more aligned with typical robo fees.
"I don't have a ton of detailed information yet. But these two platforms are different animals. LPL just announced the cost reduction and all of these fees are coming down January 2017. This robo will have different products, platforms and different fees. I think our robo at the end of the day will be in line with the rest of the industry." See: Wealthfront CEO flames Betterment's 'outrageous' fees and 'abhorrent' ways; Betterment strikes back labeling the screed a Trumped-up PR play.
Hoyt-Williams describes the onboarding system for the robo: Clients will arrive at a white-labeled portal, receive information about the advisor and provide information about themselves. Clients fill out online forms to open an account and then an advisor reviews and approve the account.
"Dialogue between advisor and client is certainly expected to be part of the process. It's one more tool we can offer advisors to serve their clients," she says.
Other than a streamlined onboarding process. It's unclear how the current offering will differ from the new robo offering. See: The real reasons Northwestern Mutual paid a reported $250 million for LearnVest. One LPL advisor posted on Twitter that it appears the new program's automation won't necessarily be a big labor-saving device since the advisors are still signing off on asset allocations.
Will req advisor review of suitability at sign up as well as ongoing monitoring & oversight. #huh https://t.co/GqDox1Eoay

— Jefferson Bass (@MorindaWealth) April 13, 2016
'More detail than is necessary'
When asked how the automated onboarding will save time if a flesh-and-blood advisor still needs to sign off on the asset allocation, Hoyt-Williams emailed: "This is more detail than is necessary at this point."
But she concedes that advisors still have an integral role. "Guided Wealth Portfolios powered by the FutureAdvisor platform is one tool we can now offer our advisors among a vast range of tools available for our advisors to serve their clients in ways that can suit their needs. This keeps the advisor in the mix."
Hoyt-Williams adds that LPL will sell portfolios built from ETFs . LPL Research will oversee asset allocation and investment selection. The portfolios will contain ETFs from major firms and will be open architecture, she says. See: LPL signs on with FolioDynamix for rebalancing to boost its IBD offering and Fortigent's.
"We chose this solution for a variety of reasons: For the cutting edge technology; the ability to custody the assets and the ability to plug into the tools we already deploy to advisors; and the speed to market over creating from scratch," she says.
---
Related Moves
August 19, 2020 – 2:18 AM
---
October 5, 2018 – 7:40 PM
---
---
Mentioned in this article:
Private Advisor Group
Specialized Breakaway Service, RIA-Friendly Broker-Dealer, RIA Serving Other RIAs
Top Executive: RJ Moore, Chief Executive Officer
---
---
---
Stephen Winks
LPL is caught in between a brokerage and advisory business model which serves neither well. A low cost, high value added advisory business model is at odds with a high cost low value added brokerage business model. To reconcile the differences means fees must come way down and the use of advanced technology to greatly enhance and advance the advisory services value proposition will reorder the industry around the consumer's best interest. This is the free market at work. All likely viewed by b/ds as heresy.
SCW