Irwin Stein: Those crickets you heard from those quarters in the wake of the DOL rule's publication constituted stifled jubilation.
Brooke's Note: When our newest reporter, Irwin Stein, filed the first draft of this article I handed it back to him. I explained that I didn't want him to utilize the usual RIABiz journalistic standards — the ones that produce balanced, multi-sourced articles — for this piece. I wanted the old Irwin Stein — the one with decades of experience practicing securities law before learning AP style for his latest career metamorphosis; the one who actually spent the weekend reading the 1,000-page tome and enjoyed it. With a gleam in his eye, Stein said that with the Golden State Warriors not playing that night that he'd have what I was looking for by morning. Here is the result — an expert sticking his neck out with a strong point of view and taking pains to explain why he sees it that way — in plain English. I think RIABiz readers will enjoy reading his condensed findings as much as I did.
The brokerage industry got exactly what it wanted from the new DOL rule: A sufficiently new take on the old problem of getting advisors to put clients first but nebulous enough that reasonable doubt is none-too-difficult to take hold in arbiters' minds.
I base my assertion that the DOL rule is all bark and no bite on 40 years of legal experience relating to securities. I have done hundreds of FINRA arbitrations (FINRA, of course, being the Financial Industry Regulatory Authority Inc., the Washington, D.C.-based self regulatory organization for brokers.) See: Why advisors see FINRA as the devil.
Which is why I was motivated to spend the weekend reading through the 1,000-page final Department of Labor regulations released last week and compare them with the DOL proposals that preceded them. I also went back and looked at the original ERISA statutes and some of the more important court cases that have interpreted it. I read a great many of the comments and articles written about the new rules as they were being developed and since they have been enacted. See: The DOL's final rule contains a litany of 11th hour concessions to brokers that show Wall Street lobbyists earned their keep.
Two days and two bloodshot eyes later, the only conclusion I could reach is that the rules will not impede the industry in any way.
I'm not even sure it's a daunting speed bump.
The trouble with arbitrators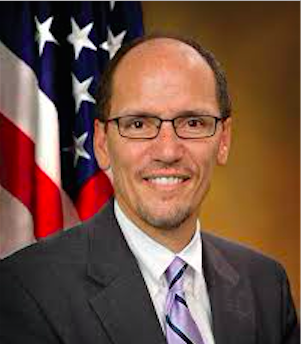 The new rule contains reassuring — for RIAs — new words like "fiduciary" and "best interest." But what I could not find in the sea of words that make up the new rule were words that could help a tort attorney.
Lawyers leverage rules on behalf of clients but their feet get reliably tangled in the facts of the case and not the law. A suitability — never mind a fiduciary — case is hard to prove. If the broker is using options in, say, Esther Jones' account, the paperwork is there approving it, complete with the initials E.J., the arbitrator appreciates that. See: A conversation between a wirehouse advisor and a senior citizen who seeks trust.
Incidentally, arbitrators don't have to follow the law and get very little training in the law.
The challenge of finding competent lawyers is particularly acute for customers with losses of less than $100,000 — and that is most consumers, right?
Fact-finders, not judges
If the claim does proceed to a hearing under the new Labor Department rules, the customer's lawyer will undoubtedly present a legal brief informing the arbitrators of that. They'll say that new DOL rule makes the broker who sold the REIT to the IRA account a fiduciary who should be held to a higher standard of care.
Forgive me for being blunt but since when did that ever matter? See: Top RIA lawyer explains to the SEC why 'harmony' is a harsh misnomer and why the price of its false spin is paid by investors.
In California and several other states, stockbrokers have been held to a fiduciary's standard of care for decades. I have written that brief many times over the years and found that it has little effect on the outcome of any particular claim. It is not that arbitrators do not care about the law, rather it is more that they see themselves as fact-finders, not judges.
If a customer files an arbitration claim against a broker, the compliance department is often the broker's best friend. The firm, after all, had no issue with that order at the time that it was written. See: Six tips for avoiding a disastrous broker-dealer decision.
The compliance manager or a compliance expert is often the last witness that the firm will call just before the arbitrators adjourn to make their decision. You would expect the manager to testify as follows: "The firm looked closely at that REIT (or mutual fund or variable annuity).We were impressed with the management, especially their track record and professionalism and felt that it was in our customers' best interest to allow our brokers to sell that product." See: Debate continues: Fiduciary standard no panacea.
And even in the relatively rare instance where the arbitrators make an award in the customer's favor, the defendant brokerage typically carries insurance to cover the costs and absorb the loss.
Dangerous to fiscal health
But what about the fact that the DOL has placed IRAs under its fiduciary oversight? And shouldn't the industry fear that high-profit products like non-traded REITs and variable annuities now have scarlet letters stamped on their metaphorical regulatory foreheads?
Yes, this Surgeon General's warning came about after the 2015 draft proposal circulated by the DOL contained a laundry list of acceptable and non-acceptable assets for these accounts. It permitted exchange traded REITs, for example, excluding non-traded REITS. It specifically excluded options and futures. See: Hopes dashed: Collins amendment extends fiduciary standard to B-Ds, but excludes variable annuity sellers.
This type of list is easy to follow and, if need be, it is easy for a firm to defend the recommendation of a product that is specifically permitted. Conversely, if a customer is sold a product the DOL says is a no-no, and if it then loses money, the customer will have a legitimate claim to recover those losses.
I am not advocating the sale of non-listed REITS, options or futures to IRA accounts. I am just pointing out the DOL had a proposed rule that would have strictly prohibited certain sales and declined to enact it.
The final version of the rule removed the list and broadened the assets and investment options to include the full range of products or services that might be offered to a client. The final rule essentially leaves the decision of what to sell to IRA accounts up to each firms' discretion. See: An X-ray of one affluent, educated and sophisticated investor's portfolio shows how it was chewed up by fees.
The rules allow the industry to exercise its own judgment regarding recommendations and sales that it makes to these accounts. It sends claims by customers to recover losses to FINRA arbitrators who are not likely to make many sizable awards against the industry.
Self-dealing still fine
The law regarding a fiduciary's conduct is very old. Even the Supreme Court will often look to cases from the 1800s when reviewing the conduct of trustees under the modern ERISA statute. Courts will frequently rule against a fiduciary who self-deals, meaning selling their own products or services to the trust unless they can meet the market price. See: One-Man Think Tank: Inside the legal issues of the Goldman Sachs hearings.
The new rules are focused specifically on these conflicts of interest and on the fees and other compensation that the brokers may get. The rules provide for an exception to these conflicts where the firm believes that it is in the customer's best interests for the firm to sell specific products to the customer even if the firm gets higher compensation for doing so.
This best interest contract exemption (BICE) is not so much a contract as a disclosure on the company's website — part of the boilerplate that the customer will accept by clicking the button and moving on to the next screen. The number of customers who will read the boilerplate and understand it will be infinitesimal. See: Why exactly DOL's latest action is so shocking to so many brokers — and even ERISA lawyers — despite years of warnings.
Charles Schwab & Co., for instance, will still be able to recommend Schwab mutual funds to IRA accounts and MetLife will still be able to recommend MetLife annuities. Were this not the case, you would have certainly heard these firms squawking and threatening litigation against the DOL by now.
Those crickets you heard from those quarters in the wake of the DOL rule's publication constituted stifled jubilation.
If Schwab sells your IRA account a proprietary fund that is more expensive than some other fund that it might have sold, what did it cost you? If your answer is $5000 per year for 10 years, you are not going to get a lawyer to take your case because it is too small. So what is the practical downside to the industry for selling proprietary funds to IRA accounts? See: How Wall Street emasculated the DOL rule with an old-fashioned end game: 'Somebody made a deal' — and why tort lawyers are licking their chops.
Not very much.
In any event, a customer's claim against Schwab will be decided by a panel of arbitrators at FINRA and FINRA arbitrators see the world a little differently than judges or juries.
When Schwab's Yield Plus fund collapsed there were two class actions (state and federal), a regulatory action that resulted in a significant fine and a few hundred customers who opted out of the class actions and brought individual arbitration claims at FINRA. The new rules will not stop class actions. See: YieldPlus fallout darkens advisors' view of Schwab as asset manager.
Skepticism that most fiduciary infractions will still be buried in FINRA arbitration. It does still worry me, too. https://t.co/lLKAJCLkY9

— MichaelKitces (@MichaelKitces) April 13, 2016
Apportioning blame
Class actions are filed when the investment is defective or marketed incorrectly. YieldPlus was sold as a "cash equivalent" which it was not, hence the class actions. Unless the product is defective, most customers who lose a significant amount of money in an IRA account will allege that the particular investments were unsuitable and take their claims to FINRA arbitration.
I have personally been involved in more than 1000 industry arbitration cases over the years (15 years representing the industry and 25 years representing customers). Class action lawyers measure damages from the peak to the trough. Arbitrators view each client as an individual, which means that losses depend on when each customer got in and when they got out. It is always a lesser amount. See: In the duel of FINRA vs. state courts, one comes out on top for most advisors.
Arbitrators will often apportion responsibility for account losses. Some amount of the loss may be charged to the customer who did not read their monthly statements or complain quickly enough. Some amount of the loss is almost always due to market action.
Let us say that LPL Financial, the huge Boston-based broker-dealer, has a broker that sells a non-traded REIT to several IRA accounts. Because the REIT is not liquid and because it may have a lot of internal leverage, the REIT could become worthless if the real estate market bottoms out like it did in 2009. Will LPL expect to pay out all the losses that its customers suffer?
Hardly.
Can we expect a DOL rule that stops short of naming names of offending products to hurt the industry?
Same answer.
---
---
Teresa Vollenweider
I would like to know Ron Rhoades' and Michael Kitces' take on this piece. I really want to know if this DOL COI Rule is going to help us muppets or not. Do we still end up in the kangaroo court? I am still of the opinion that we need an investors' union and that all clients must start videotaping every face-to-face meeting with their so-called advisor and recording all phone calls. We muppets are never NEVER going to be able to protect ourselves on a one against a gazillion system. We are never NEVER going to be able to understand all the disclosures, all the acronyms and all the industry morse code. The obfuscation in the financial (dis)services industry is so thick that one can cut it with a knife, but it will need to be one very, very sharp knife!!!
Stephen Winks
Irvin Stein further confirms the worst fears of investors and advisors that financial services regulation is structured to advance industry interest not those of the investing public. Given there is no practical overarching consumer protection to resolve structural advisory services inefficiencies, is there a free market solution such as Mike Kitces, Ric Edelman or Ron Carson which would actually be a good steward in support of expert fiduciary counsel and professional standing in advisory services? B/ds, TAMPs and ROBOs will not touch it, custodians are too removed from the consumer; an entirely new vehicle is required to advance expert fiduciary standing.
SCW