News, Vision & Voice for the Advisory Community
John Clendening is now CEO of Blucora and a director at Betterment -- and a new resident of Bellevue. Wash.
April 12, 2016 — 9:58 PM UTC by Lisa Shidler
Brooke's Note: The number of people who can see the long-view advisory picture and act effectively on it as executives is shockingly short. With his credentials, John Clendening would have had to go to witness protection to avoid being pressed into service after a leaving good career spent mostly in the C-suite at Schwab. In fact, his inactivity of late was only assured by paying him $5 million. But freed of those shackles, and perhaps with a chip on his shoulder born of being replaced by a hunted USAA head, Clendening is back in the advisory business with a vengeance in joining two promising companies that are seeking very publicly to reinvent the advisor business —and no doubt compete head on for many accounts with Schwab.
Former Charles Schwab Corp. executive John Clendening is juggling two new responsibilities as a newly installed board member of New York-based robo-advisor Betterment Inc. and as the just-hired president and CEO of Blucora Inc.
In December 2014, Clendening parachuted out of Schwab, where he was co-head of the retail business. He left in the midst of a shuffle that tapped relative newcomer, Terri Kallsen, to bring some of her USAA magic to Schwab.
For his troubles, Schwab paid Clendening $5.17 million with the stipulation he sit on the bench for a year. See: Schwab promotes relative newcomer Terri Kallsen to head retail, with John Clendening getting the golden parachute and Andy Gill transitioned.
A week into the job, Clendening, 53, demurs when asked whether Blucora and Betterment CEO Jon Stein will formally work together.
Stein expresses admiration for Clendening's experience operating a large financial enterprise the likes of which Betterment is aspiring to become.
"Having that breadth of experience and a sense of how business scale and the right type of scale … we think John's a great guy to help us."
Clendening expresses excitement about being in the mix at a hot, highly funded, well-branded robo that has a play at the 401(k) and retail business. "Betterment is a clear leader in the space. Individual investors are standing up and noticing this business and the brand and so are the 401(k) plan sponsors. I conclude that this team is best positioned in the space in terms of creating the best big standout brand," he says. See: Betterment adds 50 firms to its new 401(k) plan — and IBM and Marcia Wagner connections.
In high demand
Recruiting Clendening is a logical move, says Charles "Chip" Roame, managing partner of Tiburon [Calif.] Strategic Advisors.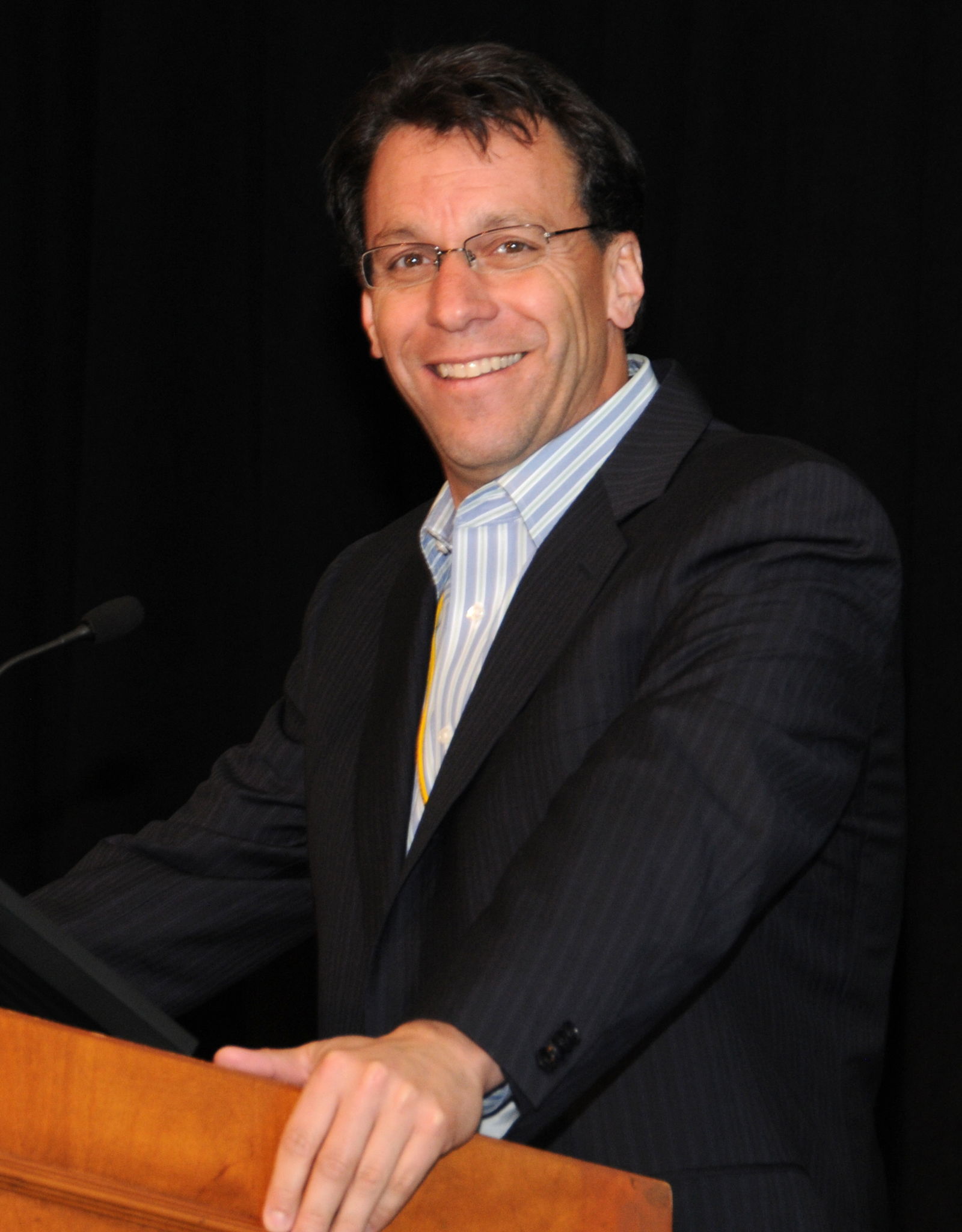 "I think that there will be a high demand for executives like John Clendening, executives who have played large roles in the retail business of firms like Schwab and Fidelity. Their skill set in marketing, advertising, client acquisition, telephone call centers, branch services, client services, and client retention will be critical to the success of both robo-advisors and financial advisor firms trying to grow 10 times or more. Blucora and Betterment both make sense to me," he writes in an email.
Indeed, former Schwab executives usually find themselves in a sellers market in the financial services industry, says Tim Welsh, founder of Nexus Strategy in Larkspur, Calif.
It appears Clendening was a favorite of CEO Walt Bettinger during his 11-year stay at Schwab — right up until he wasn't. At one time or another Clendening managed most of the San Francisco company's bread-and-butter operations including its high-end wealth management and entrepreneurial efforts like Schwab's independent branch franchises. He served in key posts such as CEO of Charles Schwab Bank from 2007 to 2009 and most recently was co-head of investor services. See: In a six-month-mark reality check, Walt Bettinger recasts Schwab's retail robo-advice as a 'tool' — but a handy one. Among Clendening's duties was making sure it spent its $100-million-plus advertising budget wisely.
'Vest'ed
Now he steps into a more entrepreneurial role with both Betterment and Blucora at pivotal stages of growth. New York-based Betterment just landed $100 million in private equity and will use the money to pave its way to the 401(k) industry. See: Betterment raises $100 million a year after a $60-million round, enabling it to step up efforts to win the HNW wallet. The firm has 150,000 customers and recently hit $4 billion in assets but those amounts will need to grow multi-fold just to reach breakeven.
Last year, Bellevue, Wash.-based Blucora plunked down $580 million in cash to purchase the Irving, Texas-based IBD H.D. Vest. Blucora already owned Cedar Rapids, Iowa-based TaxAct, a tax preparation software company that had 5.5 million individual filers last year. With that software showing promise, Blucora shifted its business model to the point of providing into human-delivered tax and financial advice courtesy of H.D. Vest's has 4.500 reps.
Now, Blucora must tap the potential of those reps and get them beyond moonlighting as financial advisors by selling products on the side. Though Blucora boasts that more than 70% of its revenues are fee-based, that "fee" amount still includes so-called trailers on mutual funds, which are generally not associated with the application of disinterested advice.
Wells Fargo, which bought for $128 million in 2001, and sold H.D. Vest to Parthenon saw the enormous potential of having so much tax expertise and financial planning knowledge under one brand. H.D. Vest was founded in 1983 and its eclectic mix of part-time advisors eventually rankled the corporate mindset at Wells Fargo.
"The firm "does not align precisely with the business model of Wells Fargo Advisors, Wells Fargo's retail brokerage unit, which is centered on supporting full-time financial advisers," the bank said in the statement.
Unlike Wells Fargo, Clendening sees the glass as half full.
"I saw this unbelievable potential in this business," he says. "I saw a real strong business in H.D. Vest. In terms of long-term growth, this is a real chance to win in the marketplace. I got to know the team very well. Blucora has an incredibly high future." See: Why exactly private equity firms are dumping money into IBDs at a time when many are going bust.
Long-time head of H.D. Vest Roger Ochs remains in charge and reports to Clendening.
Startup vigor
In taking up his CEO duties, Clendening has just moved from the Bay Area to Blucora's home base, Bellevue, one of Seattle's largest suburbs, one which USA Today ranked as the second-best place to live in the United States in 2014.
Before alighting at Schwab, Clendening worked at Booz Allen Hamilton Inc., McDonald's and The Coca-Cola Co. When he signed his separation agreement at Schwab at the end of 2014, he was part of a massive shakeup in which Andy Gill was relieved of half of his duties as co-head of retail business. Gill now leads Schwab's Client Solutions. Clendening was replaced by Terri Kallsen, who joined Schwab in 2012. See: Schwab promotes relative newcomer Terri Kallsen to head retail, with John Clendening getting the golden parachute and Andy Gill transitioned.
When asked about Schwab's robo, Clendening says he like Betterment's chances.
"It's a bit of a murky space. There are all sorts of entrants here. For those standalone businesses that have set out to disrupt the incumbents — when I look at that group — the Betterment guys have been here a relatively short period of time and have been able to establish distance between themselves and the competition." See: Betterment hires an RIA chief who reframes the vision from 'robo' to 'one-throat-to-choke' custodian — and viable Schwab competitor.
Boundaries
Clendening sees great potential in Blucora's size advantage among broker-dealers that specialize in serving tax preparers.
"H.D. Vest is two times bigger than the next two competitors in this space combined. They're the pacesetters for this particular part of the business. So, many firms say 'let's not worry about taxes' and it's impossible do that [when trying to understand] a person's financial life." See: Ruth Papazian bursts back on the scene to jolt H.D. Vest out of its accountancy coma.
Clendening is tasked with the job of helping the H.D. Vest reps move in a more fiduciary mindset. "They've done a nice job of moving in that direction. It's a key growth to the firm."
With Clendening as the common denominator in the Blucora and Betterment equation, it makes sense that the two firms will, at some point, work together. But Stein is adamant that they've discussed no such hookup.
"We were talking more than a year ago and he just joined Blucora. The two events are unrelated. We found out about Blucora long after we reached out to John to join the board. We talked to a lot of people but one person was head-and-shoulders above everyone and that was John. I was so impressed with his insightful questions, his manner and the way he connected with the rest of the team. I couldn't be more excited about him because of his leadership, operational skills and his experience in the industry is excellent and relevant."
Stein further states that Betterment wants Clendening for his expertise, not for his contacts. "We're not looking for introductions. We're not looking for partnerships. We can take meetings with anyone without getting a board member to connect. What we saw in Jon is someone with leadership, a terrific mind, process orientation and the kinds of values we hold high at Betterment."
---
Mentioned in this article:
---
---
Share your thoughts and opinions with the author or other readers.
---