Neesha Hathi, who spent six years selling the Schwab-Salesforce super bundle, will now need a new pitch.
Brooke's Note: When Schwab decided to launch Project C in 2009, it potentially solved two problems. See: Schwab unveils a plan to create a grand ecosystem of top technology vendors to RIAs. First, it gave itself the chance to match or surpass the efforts of Pershing, Fidelity and TD Ameritrade as the king of the plug-and-play RIA workstation. But a second void filled was what it could talk about with the 75 reporters, 3,000 advisors and 2,000 others who show up at its IMPACT conferences each year. Project C, which got renamed Schwab Intelligent Integration, did the trick of filling that void until the past couple years. Schwab Intelligent Portfolios took over as the New New Thing. See: A charged-up Walt Bettinger slams all non-Schwab robos at IMPACT 2014 with an energy appreciated by RIAs. What seemed potentially ingenious about Schwab's Project C plan was to put CRM at the hub and to use Salesforce as the CRM provider. Schwab could use its considerable might to make the biggie of the CRM world work for RIAs — especially in concert with Schwab PortfolioCenter. The added benefit of choosing Salesforce was that the CRM provider has open source code that other suppliers could build to. It almost sounded too good to be true because Schwab was playing a game of catch-up and it looked like it may have found a way to do just that. Fidelity's WealthCentral and Pershing's NetX360 were getting lots of positive attention from RIAs, with TD's open source Veo platform impressing the RIA digerati. In retrospect, Salesforce-as-silver-bullet may indeed have been too good to be true. Though Schwab's Neesha Hathi may have been brilliant in giving CRM the starring role, she may have underestimated the challenge of being a Salesforce reseller. Salesforce expects its resellers to carry a big load in terms of updating and customizing. It might have been worth the effort for Schwab but few RIAs, for various reasons, ever bought into the pre-bundled SII bundle. This non-critical mass put Schwab, which has 7,000 RIAs to serve, in no-man's land. So Schwab has gotten knocked down a little on this effort. But, as the adage goes, it's about how you get back up. Let's hope Schwab's next move reflects its lessons here and that its RIAs are the better for it.
Schwab Advisor Services is removing Salesforce as the hub of Schwab Intelligent Integration — a precipitous move that will leave 150 orphaned RIAs seeking new providers or vendors of CRM technology.
The big San Francisco-based RIA custodian will no longer sell Salesforce as of July 31, thus unraveling the tightly wound bundle known first as Project C, then as Intelligent Integration, and most recently Integrated Office. See: Schwab's Project C now has two tiers and three new names.
The move ends Schwab's play for hyper-integration that began in 2010, intended as an answer to Fidelity WealthCentral. See: Fidelity to play midwife to RIAs-in-the-making now that WealthCentral is firmly on its feet.
Schwab strategically positioned Salesforce as a CRM giant on a par with Schwab PortfolioCenter and Schwab itself as part of its efforts to allow RIAs to run their practices without toggling between apps. Schwab platform chief Neesha Hathi led that charge since November 2009 but she was moved to the retail side of the business in February and now holds the title of executive vice president, investor services platforms, strategy and client experience. February was also the time when advisors were first informed that Salesforce was being discontinued.
Hathi took over most of the duties of Naureen Hassan who was poached by Morgan Stanley. See: What exactly to make of Morgan Stanley poaching robo-talent Naureen Hassan from Schwab on the heels of Greg Fleming's departure. Hathi's duties were mostly assumed by Ed Obuchowski.
The right solution … back then
The phase-out of Salesforce from its hub spot reflects a shift in the needs of advisors and a proliferation of able new CRM providers, according to Schwab's spokeswoman, Alison Wertheim.
"A bundled turnkey solution, IO, was the right solution then. Now there are many more options to choose from among technology providers who are focused on serving them, so we're unbundling Integrated Office to better address their evolving needs, and encouraging them to work directly with the providers of their choosing. This way they get more choice and customization, instead of a one-size-fits-all solution."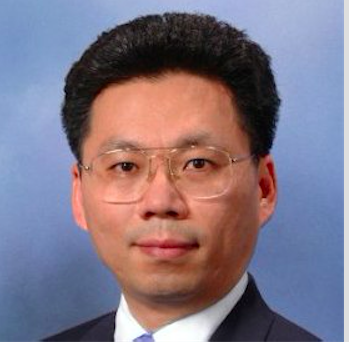 Yet analysts, consultants, software providers and RIAs say that Schwab's explanation for terminating its tight integration with Salesforce spins a more embarrassing reality: That Schwab failed to make its integration with Salesforce work in the way it was supposed to.
"What Schwab did was create a financial account integration, which is great and good for people, but they didn't focus on the other enhanced functions of Salesforce," says Ted Tsung, president of Oakland Gardens, N.Y.-based AppCown LLC, a technology firm that sells Salesforce directly to RIAs.
"They failed because advisors started to say: 'I want to customize this on Salesforce.' That's where Schwab was overwhelmed. Schwab sold the CRM and was responsible for the service and support."
Unhappy advisor voices
Disgruntled murmurs regarding Integrated Office were growing into a steady roar, according to Tim Welsh, president of Nexus Strategy., a consulting service for financial advisors.
"Advisors complained about it constantly. They said it didn't have the features and functions they were promised. It's a challenge for advisors because they are small businesses and you buy it in faith … and you have to move on again. It can take two years out of you to have a technology situation. It's a warning sign to the industry on what makes sense." See: How one RIA's faith in Salesforce's sophistication led to cut-and-paste hell and a major rethinking.
Asked about advisor complaints regarding Salesforce, Wertheim wrote: "We have provided advisors with many options — they are able to choose from among five providers on OpenView Gateway who offer CRM capabilities. What's no longer an option is the bundled solution that included Salesforce, and again, that was a solution used almost exclusively by new advisors without existing infrastructure."
The notion that Schwab has stranded advisors with CRM technology is overblown, Tsung says, adding that advisors who purchased Salesforce from Schwab will find that Schwab will transfer the license back to Salesforce.
"Advisors will just have to flip the payment and instead of paying Schwab, they will pay Salesforce. But they may need to find a consultant who can help them. Salesforce.com may not know their package. It's not the end of the world, but if they want to do customization, then they need to find a consultant who can help them."
Bundling and unbundling
Payment flipping notwithstanding, the psychological impact of a custodial bundle crumble on this level could have lasting reverberations for not only for Schwab but for competitors as well, according to Michael Kitces, publisher of the blog, Nerd's Eye View.
"You can only have so many duds," he says. "It definitely stokes the classic RIA fear that you can't unbundle. It kind of poisons the whole space a little for any custodian bundling technology and custody together. See: Part II: RIA custodians' answer to challenges to their monolithic control: We still have big-time scale advantages.
Kitces notes that Fidelity is going in the opposite direction with WealthScape software that promises to have eMoney as its dashboard and which features a handful of other tight integrations. Jersey City, N.J.-based custodian TD Ameritrade comes out smelling like a rose after preaching and fulfilling a vision of open-source software allowing all providers to easily integrate with its system, Kitces adds. See: What exactly to make of Fidelity's WealthScape and whether it's the bull in the third-party-equilibrium China shop.
Wertheim points out that Schwab will still work with Salesforce but that is "unbundling the components of OpenView Integrated Office (IO) so advisors can make their own selections. We are no longer resellers of Salesforce to our RIA clients," she writes in an email. "Schwab will work with each firm to manage change and minimize disruption. Our technology consultants will help them understand the range of options available to them."
$20 million 'fail'
Still, Welsh insists the decision represents a defeat, not a pivot, for Schwab's custody unit.
"For the whole integration attempt that they tried to do they probably spent $10 million or $20 million and it was a failure. It didn't work. It came up short on a number of ends and they decided to kill it. Now, I'm advising people who bought it from them to find alternatives. It is a huge business disruption for advisors. Salesforce is rolling out its own financial services cloud. It's hard to customize a massive business system like Salesforce and make it work for advisors."
Tsung echoes the point.
"They're not the leader and they're falling behind in technology."
RIAs pay quarterly in advance for the Salesforce CRM. If an RIA cancels the service — or if it interrupted due to this move — they will only pay for the service they receive.
In response to a request for comment, a Salesforce spokesman emailed: "Schwab continues to be a great partner of Salesforce."
For the plucking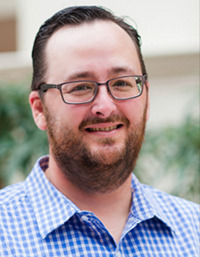 The sharks are already circling in hopes of picking off Schwab RIAs that still want an all-in-one CRM package.
Seattle-based Tamarac, which has historically been a diehard Microsoft CRM bundler, told RIABiz that it will add Salesforce to its bundled software as an option alongside Microsoft — likely in six to 12 months. See: Tamarac picks second Microsoft partner to handle spike in demand from big RIAs.
"We don't want an advisor's choice of Salesforce to prevent them from using the rest of what we have to offer," says Matt Stroh, senior vice president, marketing, Envestnet | Tamarac.
He adds that Tamarac's experience with integrating and adapting Microsoft CRM to RIA use should put its Salesforce integration on a par with what it has for key workflow aspects like account opening, client updates and cash management.
CRM software firms like Junxure of Raleigh, N.C. and RedTail Technology in Gold River, Calif. may also win new accounts in the wake of Schwab's decision, says Welsh.
Any firm that fails to accurately gauge the needs of RIAs proceeds at its own peril, says Brian McLaughlin, founder of Redtail.
Salesforce still inside
The emphasis on bundling CRM integrations has only increased at Orion Advisor Services LLC, says CEO Eric Clarke. Ironically, he recalls hearing Hathi speak some years ago about the importance of CRM as the center of an integration. See: 10 questions for RIAs to ask Neesha Hathi, Bernie Clark and Walt Bettinger at Schwab IMPACT 2013 in DC.
"The most efficient firms that we work with are doing exactly what Neesha suggested, and have CRM at the center of their business, and then integrate portfolio accounting, trading, billing, financial planning, document management, etc. It literally connects the entire firm to one tech eco system. Oftentimes, the first question an advisor asks when looking at new technology is 'will this integrate with my CRM?' As a result of what we are seeing with our advisors, we are doubling down on our support of CRM integrations," he writes in an email.
While Schwab is busy unwinding Salesforce on behalf of some RIAs, it is busily integrating Salesforce, whose headquarters is only a few blocks away in downtown San Francisco, on an internal basis.
In February, Salesforce vice chairman, COO and president Keith Block spoke optimistically about his firm's new deal with Schwab in which the custodian will use Saleforce's CRM platform internally.
"Now Charles Schwab, another great brand, is an exciting new relationship in the quarter. They will be using Salesforce for their entire CRM platform." See: Salesforce rolls out giant product, pricing changes — a virtual doubling for the direct-sold version that could price out some mainstream RIA practices.
When asked about her company's internal use of Salesforce, Wertheim said: "I'd say only that we use Salesforce in a variety of ways across the firm. To be clear, we remain committed to Salesforce as a platform and are continuing to invest in our integrations with them through OpenView Gateway — nearly 400 firms benefit from this plug-in today."
She continued: "Many firms who use IO today may elect to continue to work with the same underlying providers going forward. But because we collaborate with a host of third-party technology providers, firms can enjoy direct relationships with their providers of choice, along with greater control and flexibility …. We'll continue to offer an outsourced portfolio data management and performance reporting solution — a core component of IO — through Schwab Portfolio Services."
All told, Tsung agrees with Schwab's decision to stop selling and servicing Salesforce. "They decided to change the strategy and let the advisor choose the best overlay and they'll work with each advisor's choice. It makes sense from a business strategy decision. It's a good one.
---
---
Mentioned in this article:
---
---
---