Robbins Geller Rudman & Dowd attorneys under David Walton come at LPL with intimidating resumes but hard-to-follow logic about why Mark Casady favored one investor over a wolf pack of others
Brooke's Note: There is a long list of reasons why many companies choose to eschew IPOs and stay private. But typically that list doesn't mention shareholder lawsuits. Maybe it should. Sanders Wommack takes a good look at the wave of lawsuits hitting LPL Financial right now and parses out whether they have merit or a form of legalized extortion.
A Michigan pension fund has sued LPL Financial, its CEO, Mark Casady, and its chief financial officer, Matthew Audette.
Suits that allege companies haven't been straightforward with shareholders are common in the wake of a collapsing stock scenario. While plaintiffs attorneys say such suits hold corporate America responsible, critics say that too often they're poorly veiled extortion attempts.
The firm that filed this suit on March 22 — San Diego-based Robbins, Geller, Rudman & Dowd LLP — has about 170 lawyers across 10 offices nationwide and is known for its active and aggressive ways. Most famously, it served as lead plaintiffs attorney against the banks, accountants and law firms that abetted the infamous and now-defunct Enron Corp.
The law firm was previously known — and feared — under the moniker Lerach Coughlin until 2007, when the firm's legendary founder, Bill Lerach, was fined, jailed and disbarred for crimes related to providing kickbacks to expert witnesses and plaintiffs in his trials. The firm had a reputation for preparing cases as if they were going to trial, a level of tenacity that is somewhat unusual in an industry where a little bit of work can often score a relatively large settlement. See: Why RIAs should avoid the carnival barker approach to publicity.
In its new incarnation, RGRD is still a major player in securities law and was named "most feared plaintiffs firm" three years in a row by Law360 in 2013, 2014 and 2015. Its clout is evidenced by five copycat "investigations" announced by other securities fraud law firms since RGRD filed its lawsuit, and the half-dozen other firms that have issued press releases to drum up clients. See: What a wave of 401(k) lawsuits tell us about what RIAs really need to worry about.
Bait and switch?
At the center of the lawsuit against Boston-based LPL Financial is the accuracy of comments Casady and Audette made at the Goldman Sachs U.S. Financial Services Conference on Dec. 8, remarks available on LPL's investor relations website. According to the plaintiff, Casady and Audette allegedly made falsely optimistic statements that allowed LPL's largest shareholder, TPG Capital, a Fort Worth, Texas and San Francisco, Calif.-based private equity firm, to profitably unload one-third of its shares two days later.
For every other LPL investor, the real truth allegedly came out Feb. 11 when the firm released its fourth-quarter earnings. The stock lost 35% that day and closed at $16.50. At the time, TPG's earlier sale at $43.27 began to look suspiciously prescient. Using the new, all-time-low share price, RGRD estimated that LPL squandered about $115 million of its $250 million buyback by buying too soon.
TPG connection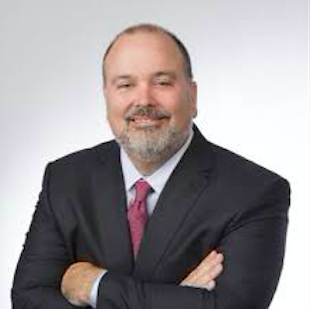 As it has with many of its other lawsuits, RGRD used the basic storyline of "pump, dump, and then disclose" to frame LPL's stock collapse. But the facts and allegations appear to be at odds.
For one thing, those making allegedly falsely positive and therefore fraudulent comments about LPL's financial situation don't seem to have much benefited from keeping the market's impression of LPL rosy. In fact, the opposite is likely true. After all, TPG didn't dump shares on an unknowing public; it sold them straight back to a knowing LPL. The company would, for purposes of purchasing those shares, have benefited more from keeping expectations low.
Casady and Audette, meanwhile, have not sold any shares in the last year. All things being equal, their jobs were likely rendered more difficult and less remunerative by allegedly squandering over a hundred million in buyback cash. See: After stealthily buying up LPL stock, a 'wolf pack' of activist hedge funds has a leg hold.
TPG has held two seats on LPL's board since its 2010 initial public offering, and RGRD does point out a disclosure in LPL's filings that reads: "So long as investment funds associated with or designated by TPG Capital continue to own a significant amount of the outstanding shares of our common stock, TPG Capital will continue to be able to influence our decisions, regardless of whether or not other stockholders believe that the transaction is in their own best interests."
Even so, it's still a stretch to believe TPG's influence extends so far as to force Casady to purposefully torpedo his own company for the sake of a long-time exit plan. See: What to make of LPL nearing a successful — but scaled back — IPO.
LPL declined to comment for this article.
Activist moves
Another serious flaw in the lawsuit is its failure to recognize that other major investors were pressuring LPL Financial to increase its shareholder returns and very likely were encouraging the buyback.
Marcato Capital Management, a $3.8 billion San Francisco-based hedge fund run by a Pershing Square alum, took a 6.3% stake in LPL in September. Marcato noted in an SEC filing that it believed shares were undervalued and that it might start speaking with "one or more members of the Issuer's management, the board, other stockholders of the Issuer and other persons" to review options for enhancing shareholder value.
In its five-year existence, Marcato has filed nearly identical disclosures after taking stakes in Sotheby's and Lear Corp. Both companies later increased or accelerated their buyback programs. See: How hedge fund control and E*Trade's former CFO helped Mark Casady see that making LPL a blue chip was a fool's errand.
Marcato wasn't the only hedge fund with activist tendencies and a huge position in LPL stock. FPR Partners and SPO Partners & Co., both located in the Bay Area, owned 11% and 9%, respectively, at the time LPL was contemplating buying back shares.
Neither of these funds are as flashy as Marcato, and both declined comment for this and prior articles, but publicly available information suggests they weren't standing passively on the sidelines as LPL figured out how to increase returns.
FPR Partners' website states "FPR invests with a three to five year time horizon and invests in stocks as if it were buying entire companies." FPR has owned LPL at least as far back as the beginning of 2012, when it held almost five million shares. It has steadily increased this position since, and now controls 11.8 million shares, or 13%, of the company after the buyback, making it the independent broker-dealer's largest shareholder. FPR has taken active roles in directing company strategy before: in 2012 it joined others seeking a management shake-up of Sealy Mattress.
LPL's final giant hedge fund investor, $9.4 billion SPO Partners & Co., took an active position in Oasis Petroleum last year. SPO's founder, John Scully, has in the past served on boards of portfolio companies including Plum Creek Timber. SPO has owned LPL stock since the fourth quarter of 2014, and currently owns 9.5% of LPL. See: Goldman Sachs and Wells Fargo analysts ask unobsequious questions as LPL shares fall below 2005 private equity levels and Mark Casady pleads the 'Spanish Inquisition' defense.
Bay Area cabal
As if these three hedge funds, together owning 26.5% of the stock, didn't put enough pressure LPL to act according to their wishes, LPL could have called on five more hedge funds also located in the San Francisco bay area that also had concentrated positions in LPL's stock. Fairview Capital Investment Management, Dragoneer Investment Group, HMI Capital, Crescent Park Management and Watershed Asset Management all had positions in LPL ranging from 104,000 shares 3.5 million shares — a combined 7% of LPL stock.
Aside from Watershed, which has since liquidated, each of these funds has either increased its stake or held it steady. After LPL bought back 5.6 million shares in December, together they now own 8.7% of the firm.
Far from being easily hoodwinked, anonymous mass of low-information investors, LPL Financial's board served a very sophisticated and organized group of shareholders that were very likely taking an active role in LPL's strategic discussions. It's all but impossible to imagine TPG could have organized a buyback without the support of this Bay Area cabal.
Damning statements?
Finally, RGRD's analysis of alleged misstatements from Casady and Audette seem flawed on their face. Unfortunately, RGRD attorneys who worked on the case did not respond to emails or messages seeking comment.
According to the law firm, one of the six statements Casady made in the December fourth-quarter indicated that LPL's fourth-quarter assets under management had recovered from the effects of September's market swoon.
But the suit contends that "LPL's client assets were not 'rebound[ing]' nicely and in the midst of a 'recovery,' but were actually deteriorating and would decline by billions of dollars from the October figure provided at the conference through the end of the fourth quarter."
Casady is slammed here for citing LPL's AUM at the end of October, as the AUM he touted was greater than LPL's AUM at the end of December. However, on the afternoon he spoke, the S&P 500 was actually higher than it had been on Oct. 31. Presumably, LPL's assets were at or near their October peak that Casady spoke of. He couldn't have known that the market would drop more than 2% over the rest of the month, a decline that presumably went a long way towards shaving 1.5%, or $7 billion, from LPL's assets under management from October to December.
RGRD's lawsuit next dings Casady for mischaracterizing the firm's fourth quarter commission revenues. Casady had told his December 8 audience that revenues would be "slow" but would be "more of the same that we saw in the third quarter." RGRD claimed these were blatant falsehoods when LPL's earnings report came out and showed that alternative investment revenue had dropped 75% year over year.
Yet Casady's comments did not contradict anything in the firm's earnings report. Alternative investments are just one segment of the commission revenue Casady was talking about, and it has always been a relatively small part of LPL's business, historically contributing about 5% to its bottom line. Even this small figure has been openly projected to decrease for some time. Casady told analysts to expect "continued softness" in alternatives sales in August, and on the next conference call in October said that such sales had "continued to stagnate." See: Two top Fortigent talents leave in the same week as industry-watchers ask: Was it them or was it LPL?.
Squandered opportunity
The lawsuit's next quibble is predicated on Casady telling his audience that "the Company was 'still on track' to meet its general and administrative ('G&A') expenses for the year, but would in fact have higher non G&A expenses, including $8 million in regulatory-related charges and $22.5 million in depreciation and amortization costs."
This is a surprising accusation given that Casady's words didn't preclude LPL's higher non-G&A expenses and that LPL actually ended up beating its full-year 2015 G&A projections by several million dollars. Given that the regulatory charges had been previously announced, its hard to see where RGRD sees a problem.
The lawsuit then argues that, contrary to Casady, "LPL's gross profits would not decline 'slightly on a sequential basis,' but significantly, and LPL would in fact experience its worst sequential gross profit decline in four years."
"Slightly" and "significantly" are, of course, subjective terms. More objectively, it wouldn't have been difficult for anyone to predict the worst sequential decline in four years at the firm. LPL assesses quarterly advisory fees based on a percentage of AUM on the closing day of the previous quarter. Because the market was 6% higher at the end of the second quarter versus the third, LPL was likely due for a sequential drop in profits because it wouldn't collect as many advisory revenues. The S&P 500 has not lost 6% or more in a quarter since four years earlier during the third quarter of 2011.
As the dramatic sell-off indicated, Wall Street was indeed taken by surprise by LPL's fourth-quarter results — just not with the superficially negative results RGRD's attorneys picked out to highlight.
The company has not been adding advisors as quickly as it claimed it would and appears to have rushed to mortgage future financial flexibility to appease hedge funds shareholders.
LPL Investors and advisors should be holding management accountable for its decisions when the company spends as much on financial engineering as it did on its multiyear technology overhaul, and ends up with nothing to show for it. This lawsuit, however, doesn't appear to be the best way to do so.
---
Related Moves
August 19, 2020 – 2:18 AM
---
October 5, 2018 – 7:40 PM
---
---
Mentioned in this article:
---
---
---