News, Vision & Voice for the Advisory Community
Long Ridge Equity Partners looked once, then came back 18 months later and invested $15 million in a TAMP that shuns mutual funds, allows $25,000 investments and professes to deliver on selling the Yale endowment model in a box
March 3, 2016 — 10:24 PM UTC by Sanders Wommack
Brooke's Note: It's well accepted that the core competency of financial advisors lies not in their ability to manage portfolios of securities. We can pretty much stipulate that without pushback. So you'd think that investment outsource companies, namely TAMPs, would thrive. They do OK, but things are always a little stagnant. Now EQIS comes along with a new twist — one that attracted a $15 million investment. But of course in business it's always two steps forward, one step back — at best. EQIS's feasting on Curian assets may be nearing its end and it now has to manage an issue that is always the Achilles heel of outsourcing — lack of control. In this case, the firm regrettably outsourced some management to Aequitas as part of its efforts to separate itself from the pack by going after alternative investments.
A small San Rafael, Calif.-based TAMP has just raised $15 million from Long Ridge Equity Partners LLC, a firm whose moniker belies the short length of time it typically spends on its positions before cashing out.
EQIS Capital Management initially approached the New York-based private equity firm in 2014 and was rebuffed — despite an elevator pitch about how it differs from the dozens of turnkey asset management programs selling outsourced investments to investors through broker-dealer reps.
EQIS's professed differentiation between its portfolio strategy and its competitors: It's the first TAMP to simulate the Ivy League endowment model of broad diversification with increased exposure to alternatives and the equity of commodity producers. See: Why the Yale endowment model has potentially calamitous pitfalls according to … Yale itself.
Too, it reminds investors that it stands out by shunning commissioned products like mutual funds and annuities in favor of separately managed accounts.
Despite such elements associated with up-market investors, however, EQIS caters to the mass affluent by keeping investment minimums at $25,000.
These differentiators were enough to get Long Ridge Equity on the hook the second time around, according to Kevin Bhatt, partner at Long Ridge.
"As we think about the broader TAMP landscape, EQIS has a very distinct niche in serving mass-affluent customers," he says. "There's nobody out there doing this in the TAMP space."
Too much innovation?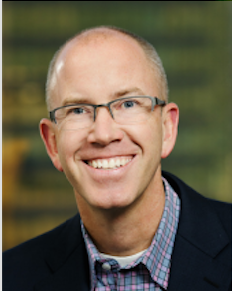 Alex Potts: I like seeing the
innovation, but I wouldn't want to
see that many securities in my
portfolio.
But there are good reasons why TAMP providers steer clear of SMAs, according to Alex Potts, CEO of San Jose, Calif.-based TAMP and asset manager Loring Ward. Mutual funds and ETFs give advisors economies of scale they could never achieve on their own, he explains, and many of these funds are now extremely cheap to own.
Loring Ward, with $12.5 billion under management, primarily invests via Dimensional Fund Advisors mutual funds.
Potts thinks that while SMAs might have tax advantages, that mutual funds provide broader and more cost-effective diversification.
"In general, I think the investment answer is solved," he says. "It's kind of cool to invest with individual securities; but if you want to leave, who is going to bear the transaction costs? I like seeing the innovation, but I wouldn't want to see that many securities in my portfolio."
Cure for the 'Curian Blues'
Principals at Long Ridge weren't buying the value proposition — at least not enough to invest — until the TAMP vulture feast of the century occurred on July 29.
That's when Curian Capital LLC, with $11 billion under management, shocked the TAMP world by announcing its intention to close up shop. CEO Mark Mandich said at the time that the Denver-based firm had stopped accepting new accounts and would suspend its operations after the first quarter of 2016 — a promise he made good on. See: Following 'irregularities' Mark Mandich says Curian Capital will close its doors in 2016
As Curian advisors scrambled to make sense of the news, Bhatt and Long Ridge began to reconsider the EQIS's prospects as the TAMP courted Curian advisors aggressively. The day after Mandich's announcement, the firm issued a press release titled: "EQIS Capital announces cure for the Curian Blues" and was one of a handful of firms — among them AssetMark Inc. — to pick up multiple Curian salesmen. See: AssetMark finds greatest treasure of Curian shipwreck to be its survivors, even as it salvages $2 billion from the ocean floor
EQIS pitched itself as a natural fit for stranded advisors because, like Curian, it offered fractional shares and low account minimums. Mark Leonard, senior vice president of marketing at EQIS, said last October that the firm had seen a great response — including a record month for new assets. (A fractional share is splitting a share up to decimals. This allows investors to buy $100 worth of Apple stock a month, instead of having to save for six months to buy one share. Investors can also collect on the fractional dividends along the way.)
"Our numbers are just absolutely surging," he told a reporter at the time.
Winters, however, is unwilling to break out his firm's net Curian gains now that most advisors have found new homes. AUM comparisons before and after the great Curian scramble suggest the small firm's gains were probably not multiples greater than its market share. EQIS reported AUM of $1.35 billion last October and currently has roughly $1.6 billion under management, according to Winters — an impressive feat given that the spike occurred at a time of market reversals.
"Because we're the fastest growing TAMP in America, we haven't really stopped to count which assets are coming from Curian, and which aren't," says Winters.
'Perfect' alignment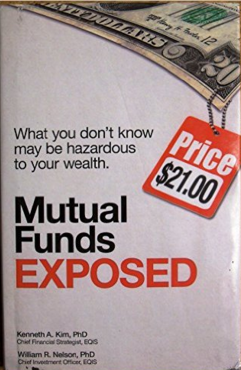 EQIS execs William Nelson and Kenneth
Kim wrote the — or at
least a — book on the
evils of mutual funds.
The company's aversion to funds runs deep. In "Mutual Funds Exposed: What You Don't Know May Be Hazardous to Your Wealth," a book published by EQIS, chief investment officer William Nelson and the firm's chief financial strategist, Kenneth Kim, called out mutual funds costs, their lack of transparency and inefficient tax consequences.
But Charles Goldman, CEO of Concord, Calif.-based AssetMark Inc., which manages $28.5 billion of assets, for more than 100,000 accounts, bristles at the suggestion that his firm's strategy steers clients into "packaged" products. AssetMark is TAMP with the largest — $412-million — and most prestigious private equity investors: Aquiline Capital and Genstar Capital..
"All of our products are fee-based and we believe that is in perfect alignment with the future of the financial advisory industry," he says.
AssetMark flexed its muscles in grabbing key centers of influence from Curian by hiring key staff members.. See: AssetMark finds greatest treasure of Curian shipwreck to be its survivors, even as it salvages $2 billion from the ocean floor
Growth spurt
But Winters contends that his firm has been better aligned over the last four years, saying that the EQIS's assets grew by 75% in 2015 and have averaged close to 80% growth annually since it was founded as an RIA in 2005 but took on its first clients in 2007. See: Curian Capital predators position to pounce — but a few copiously keep their distance to avoid quills EQIS is legally organized as an RIA under SEC rules.
That boom, according to Winters, can be attributed to EQIS's two core competencies: Its focus on elevating service for the mid-market mass affluent, who have, according to Winters, been underserved for decades — "They're just pushed into packaged products," he says — and its proprietary technology.
The company uses mutual funds as a wedge issue its self-published book, "Mutual Funds Exposed: What You Don't Know May Be Hazardous to Your Wealth," written by EQIS's chief investment officer William Nelson and the firm's chief financial strategist Kenneth Kim. In it, they call out mutual funds costs, their lack of transparency and inefficient tax consequences. Fidelity loses some RIA assets over its new DFA/Vanguard fees but other RIAs crunch the numbers and soldier on.
LPL poach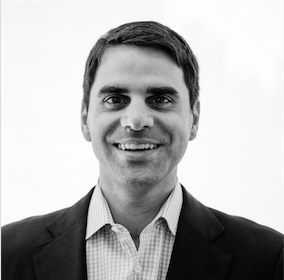 Kevin Bhatt: EQIS has a very
distinct niche in serving mass-affluent customers.
There's nobody out there doing this
in the TAMP space.
As Winters sees it, the other major advantage EQIS has over its TAMP rivals is its proprietary technology
"We have a great technology. I think it's the best in the business," says Winters, "Our competitors have used a lot of third-party technology…..We built ours from scratch; it's all proprietary. So when an advisor needs a new tool or resource, we can build exactly what they ask for."
Winters declined to specify precisely how this professed technology edge boosts advisors but does say that the Long Ridge capital will be allocated largely to software that can help improve client service, Winters says, and to keep "doing more of what we've been doing."
The capital infusion comes on the heels of EQIS's hire of Melanie Hardin, LPL Financial's former vice president of investment platform solutions and strategic growth. She is now EQIS's chief strategic officer.
Long Ridge Equity Partners mainly invests $10 million to $50 million at a time into growth-stage financial services companies. Founder Jim Brown is an alumnus of TH Lee Putnam Ventures, GE Capital, Lehman Brothers, and Bain & Co. He also serves on the board of director's at Dynasty Financial Partners.. With this deal, both Brown and Bhatt join the EQIS Capital Management board of directors. Genworth's TAMP is bought up by two private-equity firms for $412 million
Long Ridge's small portfolio includes BlueTarp Financial, a Portland, Maine-based credit management company; Browz, a Salt Lake City-based supply chain compliance firm; and TradAir, an Israeli trading software company.
The short goodbye
With the capital infusion comes greater uncertainty about the long-term ownership structure of EQIS and starts a countdown to Long Ridge's eventual exit.
Historically, this has not taken long.
Stonegate Mortgage, which received a Long Ridge investment in March 2012, held an IPO in October 2013. The foreign currency trader FXCM Inc., which was purchased by Long Ridge and Lehman Brothers in December 2007, was offered to the public just three years later in December 2010. A third major instance of this practice is the trading software company PortWare LLC, which was sold to FactSet in September 2015 for $265 million after Long Ridge first invested in August 2014.
Most recently, Long Ridge took a stake in was Structured Portfolio Management LLC, an $11.5 billion portfolio manager of mortgage-backed securities. That firm's management bought out Long Ridge in 2015.
Long Ridge's track record of hasty exits doesn't come as a result of selection bias: The firm's current portfolio companies received investments on December 2012, July 2014 and January 2015.
Long Ridge Equity Partners is currently trying to raise money for a $200 million venture capital fund, Long Ridge Equity Partners II LP.
Unexpected boost
"When you look at the industry as a whole, there's going to be a tremendous amount of pushback on broker-dealers and registered reps who are selling high-commission products to their retirement account clients," says Winters.
He adds that his firm has already seen a big uptick in interest in its products: "We've had a broker-dealer that came to us and said: All of our side retirement accounts — we want them off the books." See: Why Wall Street's DOL killer threat — that 'millions' of IRA investors will go unadvised under new rules — is hogwash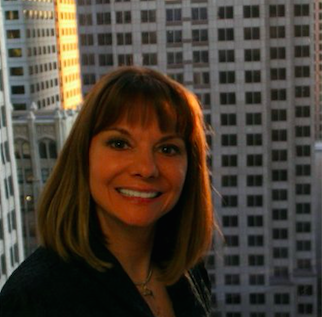 Former head of head of LPL's
advisory platform Melanie Hardin is now
chief strategic officer at EQIS:
Winters says he received the phone call from that "tier 1" firm for several reasons, but primarily because others in the TAMP industry put clients into so-called "packaged" products like annuities and mutual funds that charge commissions.
"These broker-dealers want to make sure they're putting client money into an investment vehicle that will pass the scrutiny of the DOL and give them their best opportunity for their future," he says.
Potts agrees that "there are a lot of advisors who are really going to need the help," and thinks the Department of Labor rule making is a good opportunity for the TAMP industry as a whole — and even for a few broker-dealers that are working very hard to adapt.
Membership's disadvantages
Of course, opening up investment opportunities of the wealthy to the mass-affluent is a double-edged sword. Sometimes, the supposed advantages of elite institutional access can cut the other way.
One of the 49 money managers on EQIS's TAMP software is Strategic Capital Alternatives, a portfolio manager based in Gig Harbor, Wash. Aequitas Capital Management, the alternatives fund manager that defaulted on over $300 million worth of private notes it sold to investors last month, owns about 21% of Strategic Capital Alternatives. See: The unbelievable series of missteps that sent Aequitas, its RIA clients and their investors, reeling Equis allows that it is true that Summit Advisors Solutions, formerly known as Strategic Capital Alternatives, is one of is money managers and that they have five portfolios on the EQIS platform. Some, but not all, of those portfolios have a minor position in a mutual fund known to have had minor positions in Aequitas private notes in 2015.
"We do not know the extent to which those holdings are current, since mutual funds report their holdings only four times per year with a significant delay," said EQIS through a spokesman in a prepared statement. "There is no EQIS portfolio that has directly invested in the Aequitas private notes, so as such there is no direct exposure. To the extent there is exposure resulting from the positions held in the mutual funds, which are subsequently held in the portfolio, any such exposure is likely deminimus (likely less than 1%) and we are monitoring the situation."
A previous version of this article inaccurately stated that Aequitas owns more than 75% of Strategic Capital Alternatives and that it may have "wholesaled" for Aequitas. In fact, it owns 21.5% and has " ero contractual relationship with Aequitas to sell products and takes no compensation," according to SCA. We regret the error.
---
---
Share your thoughts and opinions with the author or other readers.
FAA said:
March 4, 2016 — 2:50 PM UTC
A couple of observations- all TAMPS are not created equally when it comes to adhering to a fiduciary process which is well documented and defendable. Based on my review of them Equis would have a tough time- One of the real benefits of using SMAs is tax management if done correctly. Just using MFs or ETFs are convenient but tax inefficient- so in a lower return environment every after tax nickel in the investor's pocket is of importance. Also of interest perhaps is that Bhatt and Jim Brown are both investors in Dynasty- with the latter a Board member.
Stephen Winks said:
March 4, 2016 — 8:16 PM UTC
There has yet to be a retail product to mimic the returns Yale achieves utilizing alternatives—a daunting task entailing extraordinary skill and resource insight and access. This sort of leverage and discipline at the retail level is uncommon given the hurdles of retail cost structure where 40% of the returns on retirement savings are lost to brokerage fees, commissions and administrative cost.
SCW
FAA said:
March 5, 2016 — 1:15 AM UTC
Absolutely no way Equis can include alts-they can't even trade in real time. They are another wanna be platform with some nifty front end but zero substance- look under the hood. Look- the fiduciary stuff which has been coming for a while but is upon makes there TAMPS (who are investment managers BTW) responsible- these guys like so many have so many holes it is ridiculous. Long Ridge bought a chaser.
Investment Advisor said:
September 22, 2016 — 4:45 PM UTC
---
---