Jon Stein: In January with all of the market volatility, we saw our fastest-growing month ever until this month. March will be our fastest growing month ever.
Brooke's Note: About a month ago I heard a Betterment anecdote that made me smile. The robo had a Jon Stein problem. The CEO, who famously works 18 hours a day, seven days a week for long stretches, was taxing his merely mortal staffers by sending them a rather constant stream of emails — even during the weekends. It's hard to ignore an email from the CEO, even from the church pew. So technology was employed. Stein continued to send his emails but they were shunted to email purgatory until an all-clear on Monday when the whole torrent was released. if you are looking for a Betterment x-factor, there you have it in a CEO with more than a little of the Steve Jobs concept of what a work week looks like. Though Stein's emails, redolent as they are of a tremendous work appetite, are of course a high-class problem, they remain a problem. Those emails released on Monday can flood a staffer's email box with 30 or more messages before the first cup of coffee has been brewed.
Betterment Inc. just landed $100 million in funding from a Swedish investment company and four already onboard VC investors bringing the firm's total capital up to $205 million.
The round punctuates a blazing streak of success and evolution. Since January 2015, the New York-based robo-advisor has grown from 50,000 clients and $1.1 billion of managed assets to 150,000 clients with nearly $4 billion in AUM. See: April Rudin taxis in to Betterment HQ to see how the robo-advisor will fare.
New York-based Betterment, which burns through about $30 million annually, VC sources say, is banking the additional capital from a position of relative strength. Before it raised $60 million last spring, the company was valued at $390 million, with the infusion upping that amount to $450 million. Before this round was announced, the company was valued at $700 million.
By comparison, In their most recent rounds, Silicon Valley competitor Wealthfront Inc. was valued at $700 million and Personal Capital Advisors Corp., another Bay Area robo was valued at $250 million, according to reports in The Wall Street Journal.
"We still have a majority of money we raised in the last round in the bank," says CEO Jon Stein. "This gives us a lot of capital to build out our vision for the future of financial services. We knew going into this that it would take a lot of capital and this is a significant milestone."
Peeling off from the pack
In this round, Betterment attracted a new primary investor in Investment AB Kinnevik, a Stockholm, Sweden-based firm that once made chocolate but now owns a portfolio of Internet companies. Previous investors — Bessemer Venture Partners, Menlo Ventures, Anthemis Group and Francisco Partners — also upped their participation. Kinnevik is investing $65 million of the $100 million. See: On strength of $1.4 billion of AUM and 90 RIA clients, Betterment raises $60 million of VC funding as it looks to disrupt RIA custody.
"This is a huge affirmation for Betterment," says Will Trout, a Houston-based analyst with Celent. "This is a more mature market and venture capital is more discriminating. They won't just fund any slick new platform. You're starting to see firms like Betterment and Wealthfront separate from the others. It's a good sign."
In Betterment's 401(k) business, for example, the focus has been on the participant but can now shift to the plan sponsor. Basic features like vesting and matching are in the works.
Frills welcome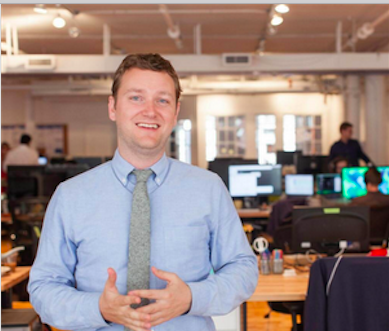 Stein also plans to make Betterment a one-stop shop for a range of investors, from mass-market up to big-income earners.
Currently the platform lacks basic necessities like the ability to write a check, or receive a paycheck direct from an employer.
Another problem is planning that's been done in a relative vacuum, devoid of input from accounts at other institutions. Even Stein allows that until recently he used Mint.com as his personal aggregation technology. He recently moved it over to Betterment. See: How one 'robo-advisor' got $25 billion on its platform with a Mint.com mindset, 401(k) friendliness, a merger and 16 years of work.
"The plain vanilla basket of ETFs just won't cut it anymore," Trout adds. "We've reached a maturity in the trajectory of robo business and there will be room for pure-play robos but not for 10 or 12 off them. Consumers are looking for firms that have a more sophisticated platform. They want things like aggregation and retirement and other active investment strategies.
Plain vanilla or cherry vanilla, Betterment is luring assets at an escalating rate, according to Stein.
"In January with all of the market volatility, we saw our fastest growing month ever until this month. March will be our fastest-growing month ever."
401(k) play
With these kinds of inflows, it was an easy decision to invest millions more on top of an earlier tens of millions, according to one VC investor who asked not to be named. He explained that his firm has estimated that Betterment can reasonably break even when it hits $15 billion of managed assets. He imagines it will hit $8 or $10 billion in the next year — much of that from deposits of existing account holders. Betterment investors, he says, tend to start out with such small tentative investments that they will have much to consolidate to the robo once they gain confidence in the service. See: Fidelity and Betterment sign a deal with Steve Lockshin and Marty Bicknell as groomsmen at the altar.
Still, the wow factor for VC investors is Betterment's positioning in the 401(k) business. Already it has nearly 100 plan sponsors including a number of firms with 500 or more employees participating. Especially appealing is that Betterment can charge half what the cheapest providers in the industry do but still earn good profit margins. In fact, unlike RIAs, Betterment may earn more on 401(k) assets where it charges 50 basis points versus 25 basis points on the retail side. See: Betterment adds 50 firms to its new 401(k) plan — and IBM and Marcia Wagner connections.
Betterment's play in the 401(k) industry couldn't come at a better time, says Alois Pirker, an analyst with the Aite Group in Boston. New DOL rules are expected any day that will require a stringent fiduciary standard for retirement plans. That means compensation needs to be level and Betterment's fee system is set up perfectly to that end. See: Which three of DOL's new 401(k) rules represent the biggest land mines for financial advisors and plan sponsors.
"I think there is a bet in the market that some share of the retirement assets will have to go to the robo platform," says Pirker. "The restructuring of the retirement assets will accelerate and more will move to the robo platform. I'm wondering if the money they received is their bet in the 401(k) arena that could be paying off."
Something's working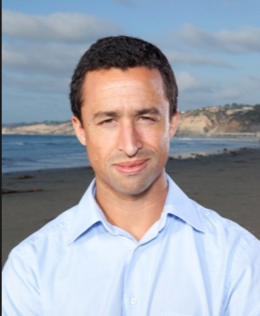 Even one Betterment 401(k) skeptic is seeing a bright side.
"I don't know whether retirement is working yet or not," says Mike Alfred, co-founder of fund tracker BrightScope Inc.. "I don't think it even matters if it's a huge win. What matters is they're making the case that they are the modern Schwab or Fidelity. Part of that is playing in all verticals. They've got RIAs, retirement and mass market consumers — just like Schwab and Fidelity. They don't have to become a big winner in retirement, they just have to show people they're not afraid of it."
Pirker acknowledges that getting into the 401(k) arena is no easy task.
"The 401(k) space is such a shielded place and it's been very much mutual fund play. What you see industry ending up with is poor client engagement and poor client service and that's been the hallmark of the space where you didn't have to compete. There's a change coming and the opportunity is big and there's no question about it that the DOL rule will be one of the biggest changes to the industry." See: Robo-deal catapults Goldman Sachs into defined contribution business that's as downmarket as it gets.
And now a message…
The overall success of Betterment is significant, says Scott Smith analyst at Cerulli, who says the firm's marketing appears to be working.
"I just hear their commercials everywhere. I think they've identified ways to attack the market," he says. "Betterment and Wealthfront have been there the longest. Any of these businesses can survive as a niche but it's what makes you stand out against the others and Betterment seems to be taking the approach that they'll use their plumbing to serve as many markets as possible and that's powerful."
The strategy of defining their niche as the whole retail financial enchilada contrasts with other robos that have chosen either 401(k), retail or RIA offering. And none but Betterment have chosen to have their own broker-dealer so they can custody RIA assets in house.
But for now, Betterment's ambitious appraisal of its market opportunity seems to be hitting a mark.
"They're playing winner-take-all," Alfred says. "They're certainly winning by being very aggressive with spending."
---
---
Mentioned in this article:
Wealthfront
Portfolio Management System
Top Executive: Andy Rachleff
Aite Group
Consulting Firm
Top Executive: Frank Rizza
---
---
---
Bill Winterberg
"Especially appealing is that Betterment can charge half what the cheapest providers in the industry do but still earn good profit margins."
Did you include Vanguard among the cheapest providers?
Brooke Southall
Bill,
I'm a little out of my depth on this one. But if you use Vanguard, you are also using Ascensus and I believe that
the all-in cost rises above 100 basis points. I believe B'ment's 50 basis point price encompasses recordkeeping etc.
Perhaps you have other numbers?
Brooke
anonymous
Someones eating the space cake (hint hint VC backers)! How does one end up at an $800MM valuation with a $30MM per year burn rate with only $15 to $20MM (being generous) coming in the door? That's just a bit too much for me to wrap my little brain around. I must need an office in the Valley or an ivory tower somewhere to figure that one out.
A suggestion Mr. Stein, get some rest, get some exercise, take a vacation. The 18 hour 7 days a week for long stretches at a time benders are hardly a recipe for success or optimal health. Employees have families, interests and lives outside of work. Last thing they need is a 30 email barrage as soon as they walk in the door on Monday. And what about yourself, don't you need a break, some time to hit the reset button?
As for the technology, it's just a cog on the road of progress. Is wrapping technology and low cost ETF's all that new to the marketplace? Doesn't Vanguard do it for 30 bps including financial planning? You are hardly reinventing the wheel here. At some point advisors will be able to access the same technology, custodian agnostic, un-labeled and for flat dollar or significantly less fee structures, it's just a matter of time. Where will the RIA business you are targeting be then? The 401(k) business is trending downwards, the same is in store there. Not less competition, only more. It's a rocky road! The wolves are watching….
Some food for thought. Enjoy the ride, not the destination. Everything in life is temporary, it comes and goes. Tap into that which never changes and be happy my friend. Be well.
Bill Winterberg
Here's one 401(k) provider in the same ballpark as the Betterment 401(k) pricing: https://www.sharebuilder401k.com/401k-pricing-Simplified401k.aspx
I'd label Sharebuilder among "the cheapest providers in the industry." From the fee schedule I've seen, Betterment for Business is not half the fee schedule of Sharebuilder.
Vanguard has wide pricing ranges depending on the needs and requirements of each plan sponsor. Empirically, one of my household's plan at a large employer assess no direct fees to plan participants. Prior to 2015, it was $10/fund/year in addition to each fund's underlying expense ratios (on average, the lowest in the industry, and there's no avoiding those expense ratios which even Betterment's customers pay because their plan is an overlay on Vanguard ETFs). The employer picks up 100% of the plan administration fees.
It's extremely hard to beat flat rate pricing with an asset-based percentage fee schedule, especially as plan assets increase. And this is one anecdotal plan example. I'd also be concerned about plan administrators upholding their fiduciary obligations in litigation brought by plan participants.
Personal Capital started to play in the 401(k) sandbox in 2012 with its own offering priced at 50 bps, which has since been punted over to America's Best 401(k) priced "at 75bps or less."
http://techcrunch.com/2012/09/10/money-management-service-personal-capital-wants-to-manage-your-401k/
http://www.personalcapital401k.com/ forwards to http://americasbest401k.com/our-pricing/
If this is such a lucrative market just waiting to be tapped, why have previous attempts failed?
Help explain what am I missing.
Look, go for it. What do I know? I don't have $100 million to place a bet for or against anybody. What I do know is that the startups have managed to gather 0.01% of the $33 trillion collectively managed by incumbents. That is a tall mountain to climb when I am having trouble trying to get my head around what truly makes the entrants' solutions truly unique, differentiated, and impervious to imitation and outright duplication by the incumbents.
How do I embed Kevin O'Leary GIFs from Shark Tank on RIABiz?
anonymous
Thanks Brooke. Who knew math and optimism went hand in hand!
Stephen Winks
Robos have distinct advantages: no heavy OSJ overhead and far more efficient trading desks which treat trading cost as a cost center to be minimized in the client's best interest rather than a profit center in the b/ds best interest. A negative trading cost environment similar to CALPERS is a potential game changer for Robos. The challenges are.the CFTC calling for transparency in algorithms which will commoditize Robo investment strategy and the SEC requiring authenticated compliance with fiduciary duty to which no robo can presently attest. Robos can easily surpass b/ds in the level of counsel presently provided and certainly in cost. The depth and breadth of counsel rendered implies extraordinary b/d support not possible with existing industry compliance protocol which assures no advice is rendered. Fiduciary duty is not acknowledged or supported by b/ds as confirmed by both the SIFMA and FINRA which oppose brokers acting in the client's best interest.
SCW.
Brooke Southall
Anonymous,
I asked the VC the same question as you about valuation. He explained it two or three ways. First, he reminded that B'ment
could eliminate most of its overhead tomorrow [engineers are mostly there to build tomorrow's offering] and be a very profitable and fast growing firm, even at its current size. Second of all, at its current growth rate it will, with any luck, be several times as large in a few short years. The when you model in the possibility it could be the next Schwab or Fidelity then it starts looking like a deal — in VC world.
Brooke