Betterment raises $100 million a year after a $60-million round, enabling it to step up efforts to win the HNW wallet
The conversation is moving from play money to competing with Fidelity, Merrill Lynch and Schwab as it seeks build out a full-service offering to win plan sponsors, rich individuals and RIAs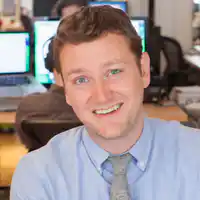 Jon Stein: In January with all of the market volatility, we saw our fastest-growing month ever until this month. March will be our fastest growing month ever.
---
---
Mentioned in this article:
Wealthfront
Portfolio Management System
Top Executive: Andy Rachleff
Aite Group
Consulting Firm
Top Executive: Frank Rizza
---
---
---
Bill Winterberg
"Especially appealing is that Betterment can charge half what the cheapest providers in the industry do but still earn good profit margins."
Did you include Vanguard among the cheapest providers?
Stephen Winks
Robos have distinct advantages: no heavy OSJ overhead and far more efficient trading desks which treat trading cost as a cost center to be minimized in the client's best interest rather than a profit center in the b/ds best interest. A negative trading cost environment similar to CALPERS is a potential game changer for Robos. The challenges are.the CFTC calling for transparency in algorithms which will commoditize Robo investment strategy and the SEC requiring authenticated compliance with fiduciary duty to which no robo can presently attest. Robos can easily surpass b/ds in the level of counsel presently provided and certainly in cost. The depth and breadth of counsel rendered implies extraordinary b/d support not possible with existing industry compliance protocol which assures no advice is rendered. Fiduciary duty is not acknowledged or supported by b/ds as confirmed by both the SIFMA and FINRA which oppose brokers acting in the client's best interest.
SCW.
Brooke Southall
Bill,
I'm a little out of my depth on this one. But if you use Vanguard, you are also using Ascensus and I believe that
the all-in cost rises above 100 basis points. I believe B'ment's 50 basis point price encompasses recordkeeping etc.
Perhaps you have other numbers?
Brooke
anonymous
Someones eating the space cake (hint hint VC backers)! How does one end up at an $800MM valuation with a $30MM per year burn rate with only $15 to $20MM (being generous) coming in the door? That's just a bit too much for me to wrap my little brain around. I must need an office in the Valley or an ivory tower somewhere to figure that one out.
A suggestion Mr. Stein, get some rest, get some exercise, take a vacation. The 18 hour 7 days a week for long stretches at a time benders are hardly a recipe for success or optimal health. Employees have families, interests and lives outside of work. Last thing they need is a 30 email barrage as soon as they walk in the door on Monday. And what about yourself, don't you need a break, some time to hit the reset button?
As for the technology, it's just a cog on the road of progress. Is wrapping technology and low cost ETF's all that new to the marketplace? Doesn't Vanguard do it for 30 bps including financial planning? You are hardly reinventing the wheel here. At some point advisors will be able to access the same technology, custodian agnostic, un-labeled and for flat dollar or significantly less fee structures, it's just a matter of time. Where will the RIA business you are targeting be then? The 401(k) business is trending downwards, the same is in store there. Not less competition, only more. It's a rocky road! The wolves are watching….
Some food for thought. Enjoy the ride, not the destination. Everything in life is temporary, it comes and goes. Tap into that which never changes and be happy my friend. Be well.
Brooke Southall
Anonymous,
I asked the VC the same question as you about valuation. He explained it two or three ways. First, he reminded that B'ment
could eliminate most of its overhead tomorrow [engineers are mostly there to build tomorrow's offering] and be a very profitable and fast growing firm, even at its current size. Second of all, at its current growth rate it will, with any luck, be several times as large in a few short years. The when you model in the possibility it could be the next Schwab or Fidelity then it starts looking like a deal — in VC world.
Brooke
anonymous
Thanks Brooke. Who knew math and optimism went hand in hand!
Bill Winterberg
Here's one 401(k) provider in the same ballpark as the Betterment 401(k) pricing: https://www.sharebuilder401k.com/401k-pricing-Simplified401k.aspx
I'd label Sharebuilder among "the cheapest providers in the industry." From the fee schedule I've seen, Betterment for Business is not half the fee schedule of Sharebuilder.
Vanguard has wide pricing ranges depending on the needs and requirements of each plan sponsor. Empirically, one of my household's plan at a large employer assess no direct fees to plan participants. Prior to 2015, it was $10/fund/year in addition to each fund's underlying expense ratios (on average, the lowest in the industry, and there's no avoiding those expense ratios which even Betterment's customers pay because their plan is an overlay on Vanguard ETFs). The employer picks up 100% of the plan administration fees.
It's extremely hard to beat flat rate pricing with an asset-based percentage fee schedule, especially as plan assets increase. And this is one anecdotal plan example. I'd also be concerned about plan administrators upholding their fiduciary obligations in litigation brought by plan participants.
Personal Capital started to play in the 401(k) sandbox in 2012 with its own offering priced at 50 bps, which has since been punted over to America's Best 401(k) priced "at 75bps or less."
http://techcrunch.com/2012/09/10/money-management-service-personal-capital-wants-to-manage-your-401k/
http://www.personalcapital401k.com/ forwards to http://americasbest401k.com/our-pricing/
If this is such a lucrative market just waiting to be tapped, why have previous attempts failed?
Help explain what am I missing.
Look, go for it. What do I know? I don't have $100 million to place a bet for or against anybody. What I do know is that the startups have managed to gather 0.01% of the $33 trillion collectively managed by incumbents. That is a tall mountain to climb when I am having trouble trying to get my head around what truly makes the entrants' solutions truly unique, differentiated, and impervious to imitation and outright duplication by the incumbents.
How do I embed Kevin O'Leary GIFs from Shark Tank on RIABiz?