Sharron Ash: It's virtually impossible to have an arbitrator's decision overturned on appeal, and suddenly, court may be the much preferred path.
Brooke's Note: When an organization suddenly mandates that financial advisors can no longer file suit against it, you can expect a little tension. In the case of the CFP Board, it also throws into sharp relief the juggling act inherent in attracting financial advisors, disciplining advisors, keeping its non-profit status and keeping its revenues rising.
After years of being on the business end of corrosive headlines after a number of highly publicized legal battles, the Certified Financial Planner Board of Standards Inc. needed to become a more legalistic organization.
It did.
In March 2015, the Washington, D.C. advocacy and certification-dispensing organization for financial advisors hired Leo Rydzewski to the newly created position of general counsel. Rydzewski defended the CFP Board against claims raised by Florida-based advisors Jeffrey and Kimberly Camarda after the Board sought to strip them of their CFP designations. The advisors gained the sympathy of many colleagues in the process, resulting in a black eye for the CFP Board, even though a judge tossed the case. The Camardas are appealing. See: CFP Board makes a raft of changes — including plans to send out press releases about CFP members who declare bankruptcy.
Now Rydzewski, a former partner in the global law firm Holland & Knight, is making a play to immunize the CFP Board from lawsuits altogether by creating a four-level arbitration process. The levels include the initial investigation, a staff review and then a peer review before rising to a formal, third-party arbitration.
The mandatory arbitration clause will go into effect May 2.
Paranoia blues?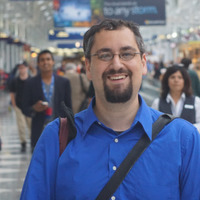 The CFP Board's move to bring disputes under its control comes from a bad psychic place, according to Tim Welsh, president of Nexus Strategy in Larkspur, Calif.
"This is the height of their paranoia taking over," he says.
In his blog, Nerd's Eye View, Michael Kitces observes that the Board's mandated binding arbitration puts CFP holders who object to signing away their rights in an unenviable bind.
"Of course, CFP certificants always have the right to not sign the terms and conditions and instead walk away from the CFP marks, though notably the growth and the success of the CFP Board — and its ongoing public awareness campaign suggesting that "Certified = Qualified" when it comes to financial advisors — puts those who disagree with the terms and walk away in the awkward position of having the CFP Board's public awareness campaign question their subsequent competency. See: CFP Board shoots down Goldfarb's description of his alleged violation.
"There are a number of pros and cons to this," says Rick Kahler president of Kahler Financial Group in South Dakota in an email. "One benefit is that an arbitrator isn't going to decide they have no jurisdiction, like the court did. Also, the Certified Financial Planner Board has some skin in the game by agreeing to pay some expenses if they don't prevail. Yet the Board can take a certificant to court, but the option of taking the Board to court is no longer afforded to certificants."
The CFB Board declined to comment through its spokesman Dan Drummond. But in a press release and at a press conference, Rydzewski took pains to describe the arbitration process in a way that contrasts with aspects of FINRA's process. He declined to speak directly to the FINRA process. The Financial Industry Regulatory Authority Inc is a self regulatory organization and advocacy group based in Washington, D.C.
4-D process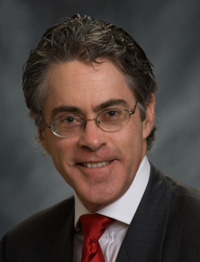 But in a press conference Thursday, Rydzewski allowed that the Camarda case left its mark.
Asked whether the Camardas dispute influenced the CFP Board's decision to implement arbitration, Rydzewski responded, "CFP Board clearly did consider its past," according to an article in Financial Planning by Ann Marsh.
The CFP Board's arbitration process differs from FINRA's in that its disputes get hashed out in a four-level process, one of which involves CFP certificant peers before it goes to a three-judge panel. Those judges are retired court judges operating on three-year terms. If the CFP Board is found to be in the wrong, it will bear the cost of the arbitration and eat the advisor's legal costs up to $30,000. See: What the 8 pillars of a FINRA-replacing entity for RIA oversight look like and how personal accountability is key.
Unequal justice
Defending its new system, CFP Board also makes boilerplate arguments for avoiding the cumbersome, expensive and slow-moving U.S. justice system.
Sharron E. Ash, chief litigator for MarketCounsel LLC says that people give up far more than meets the eye by agreeing to arbitrate.
"Courts offer what arbitration does not — transparency, precedential value and appellate review. Arbitration records are confidential," she writes in an email.
"Worse, the decisions are frequently not publicly available, contain little detail or reasoning, and are issued by those not even necessarily formally trained in the law. That makes rules of evidence and application of the law more flexible than when you're standing in front of a judge. Further, arbitration decisions can be a bit like the movie Groundhog Day — every one of them is a fresh opportunity for a wildly different outcome. There is no ability to cite to earlier factually similar cases for guidance as to what the outcome should be. Add that it's virtually impossible to have an arbitrator's decision overturned on appeal, and suddenly, court may be the much preferred path."
The CFP Board will use people who worked for at least five years on the bench as arbitrators.
'E-commerce website'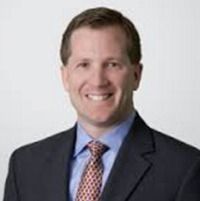 Still, CFP Board's ability to render unbiased decisions is particularly suspect, Welsh says, observing that it comes down on a small independent practice like the Camardas' for reasons that seemed nit-picky to some while letting wirehouse brokers hold CFP designations under a suitability framework without batting an eye.
He also points out that on the order of 65,000 certificants pay $400 a year as one source of revenue — but that it make even more by levying fees related to CE credits. See: FPA Retreat 2012 shines spotlight on the emotional and psychological dynamics between advisor and client.
"It's just one giant e-commerce website," he says.
Financial Planning Association, based in Denver, which predicates its membership on the CFP designation, is pleased with the arbitration plan but will monitor it, too, according to a statement sent by its spokesman, Ben Lewis.
"Arbitration is a legitimate alternative to reducing the oftentimes resource intense consequences of traditional trials to resolve disputes and, when done appropriately, arbitration can benefit both the plaintiff and the defendant. On the face of it, CFP Board is employing an acceptable process with adequate due diligence provisions. Of course, on behalf of our members, we will continue to monitor how CFP Board's arbitration process is being implemented and encourage our members to share their thoughts and opinions with us."
The CFP Board is a not a membership organization under its 501C(3) non-profit status but rather a certifying body with a mandate to benefit the public.
---
---
Mentioned in this article:
Kitces.com
Consulting Firm
Top Executive: Michael Kitces
---
---
---
rleegarcia
March 26, 2016 — 10:44 AM
One more reason to not get the CFP marks. While the knowledge is greatly beneficial, being associated with a organization that behaves as the Board does not appeal to me. This latest is yet another nail in their coffin. FPA and the other certifying organizations should see a nice bump in their membership.