Jon Baum: If you go and visit the company in Omaha, there's no sense that it's a family business. There are two main campuses and it's a very big and professionally run business.
Finally capitulating to the transformation of their family business from a mom-and pop on steroids into a corporate cranker, the Clarke family is putting an outsider in the chief manager spot — but not before yanking a fishing rod out of his hands.
Coming on the tail end of a major overhaul of its Omaha campus, Northstar Financial Group LLC is appointing a new executive chairman in the person of Jon Baum, previously CEO of The Dreyfus Corp.
NorthStar was the last of the giant five portfolio software firms to remain independent. Construction is nearing completion on its giant corporate campus, and making Baum king of the realm seems to be a crucial final piece. See: How Orion's parent company — NorthStar — is recovering, Omaha-style, from underestimating space needs by 45,000 square feet.
With bricks and mortar in place, Baum, 55, is tasked with filling up all those offices with the many employees contemplated to execute the very ambitious plans of serving RIAs as an outsourcer across software, product-making and money management. Baum's job is to improve throughput in hiring talent through recruiting and buying talent through mergers.
The addition of a troop commander comes none too soon. The battle to put software into RIA hands is shifting rapidly from selling portfolio accounting software as an application by panoply of providers to an oligopoly of providers who can sell integrated bundles. This is a scale game played ably not only by Orion, the Omaha, Neb.-based maker of portfolio management systems for RIAs, but by Morningstar, Inc., Envestnet | Tamarac, Performance Technologies, Black Diamond.
Dark horses like Addepar, Fidelity Investments and SalesForce Inc. cannot be discounted as players in this new bid for control of the advisor desktop.
New oligopoly of tiger cats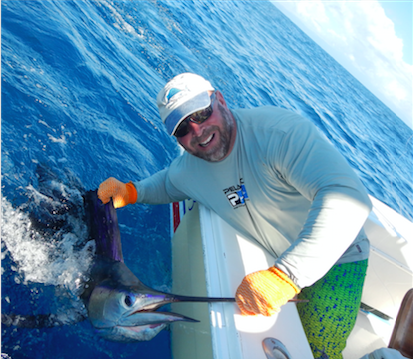 NorthStar will be up against rivals that have already sold to large entities. Tamarac of Seattle joined Envestnet; Raleigh, N.C.-based Performance Technologies was purchased by Charles Schwab & Co.; Black Diamond was acquired by Advent; and Advent was bought out by SS&C. The fifth on that list is Morningstar Office, which digested DB CAM Technologies.
Addepar is also armed to the teeth in this regard, nearing the 150-employees and has the deep pockets of its founder Joe Lonsdale.
Also ratcheting up pressure on developing scale is Fidelity Investments, which has not only promised to roll up software firms under Mike Durbin but also to develop its own portfolios accounting software. The hire of Ed O'Brien to head eMoney runs a parallel course to this Baum hire. See: As Ed O'Brien packs his bags for Philly to take eMoney CEO reins, Mike Durbin resumes his job modifying Fidelity's future from finance to software.
As Salesforce rolls out its purpose-built RIA software this year, there are rumblings that it, too, may build or buy portfolio accounting software to create its own massively resource-backed RIA software bundle.
Self-starter
Baum retired as chairman and CEO of The Dreyfus Corp. in 2013. Dreyfus, with about $164 billion of managed assets in 300 funds, is a patriarch founded in 1951 and sold to BNY Mellon in 1994. Baum will work out of his home in quaint coastal town of Stuart, Fla. where he also runs a fishing charter business.
"Jon will absolutely be helping NorthStar on the M&A front, and help us add executive resources to our efforts in that regard. Specific acquisitions are being explored, and Jon will continue to hone our strategic vision," writes Eric Clarke, CEO of Orion Advisor Services, LLC.
NorthStar may late to the party in gaining a strategic partner, but Baum is convinced the firm has grown at a furious pace on its own.
"They've done a great job growing over the years. Their growth at every level has been good and it was a strategic decision of the owners to partner with TA because they bring a lot of capital, flexibility and ability to execute the strategic plan," Baum says. "They've been purposeful about building scale for years. Bringing in someone like me will really help with the strategic decisions. I'll never know as much about financial technology software as Eric Clarke or financial accounting as Andrew Rogers of Gemini but the key is they can leverage my business-making and strategy skills." See: Boston firm buys Orion Advisor Services as part of NorthStar succession deal.
People skills are at a premium. NorthStar has more than 740 employees who will be moving into the new headquarters in June.
NorthStar administers more than $380 billion of assets under advisement through subsidiaries including CLS Investments LLC, Gemini Alternative Funds, Gemini Fund Services, Gemini Hedge Fund Services, Northern Lights Compliance Services and Northern Lights Distributors.
When TA Associates bought NorthStar, the firm traded its independence for a larger capital base, access to greater expertise and increased acquisition prowess.
No longer in the family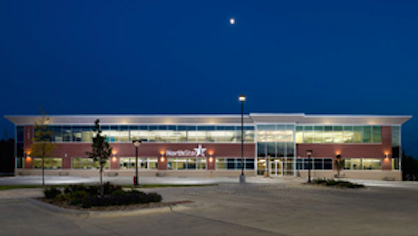 Another aspect of the Baum hiring is finding a permanent replacement for W. Patrick Clarke, father of Eric Clarke. Clarke Sr. founded the business as a financial planning firm in 1975 and evolved it into an outsourcer before merging with Michael Miola, who had launched a mutual fund accounting firm, now Gemini, in 1983. The pair formed NorthStar in 2003.
For years, Clarke Sr. and Miola were co-chairpersons of NorthStar. When Clarke Sr. died in a plane crash in 2013, Miola became the sole chairman. See: A terrible loss in the RIA business of the original breakaway broker.
But Miola wanted out to focus more on the 200 horses that he breeds, trains and shows. When TA purchased majority interest in NorthStar from the Miolas and Clarke's, it was clear the firm would want an independent director as chairman, Clarke says.
"We knew that they were going to bring in an independent director to assume the role as the chairman of the board. I was directly involved in the interview and hiring process, and Jon really stood out to me in a number of ways," Clarke says. "Jon is really big on staff and leadership development. With the growth we are experiencing at Orion alone, this was of great interest to me. I really wanted to bring in a resource at the board level that had experience with growth, and someone that could help us focus on developing our staff to keep pace with our growth."
Baum is also convinced that — notwithstanding the down-home Clarke business style — the old family business has been replaced by a larger and more sleek firm.
"If you go and visit the company in Omaha, there's no sense that it's a family business. There are two main campuses and it's a very big and professionally run business. All three of the CEOs and senior staff understand what it takes to innovate and challenge people. You're taking something that was small and innovative and making it big and innovative," Baum says.
Fast track
In fact, one of NorthStar's prime growth stories is Orion Advisor Services, which is owned by NorthStar and has been on the fast track since it opened its doors as an RIA and then began selling software to the RIA world. Orion had 1.2 million accounts at the end of 2015, up from 839,000 at the end of 2014 — an increase of 53%. Orion's assets under administration have seen similar boost: the assets have grown from $188 billion at the end of 2014 to $278 billion, 47% increase.
Orion has 242 employees with three locations Omaha, New York and Seattle.
"We have grown aggressively over the past year. We've definitely experienced incredible growth, fueled by the incredible advisors that we serve," Clarke says. "We currently provide services to four of the top 10 Barron's Top 100 Independent Advisory Firms. We continue to experience record year-over-year growth and are currently migrating 72 firms onto our reporting platform. That growth has lead to the expansion of our campus footprint, and our new building is on target to be completed in June."
Gemini has had similar growth. Gemini had $27.7 billion in AUA at the end of 2014 and $38.5 billion in AUA at the end of 2015, 38.9% growth. See: Gemini adds a whopping $5 billion in AUM in 2012 by helping RIAs start and expand mutual funds.
CLS's discretionary assets have fallen from $6.4 billion in discretionary AUM at the end of 2014 to $6.07 billion at the end of 2015. CEO Todd Clarke explained that while discretionary assets have come down a bit, his firm has grown its non-discretionary 529 revenues from zero to $1.5 billion. His firm now has become program manager for the state of Texas and Vermont.
Gone fishin'
Prior to working at Dreyfus, Baum was president and chief operating officer at Scudder Investments, a division of Deutsche Asset Management, after spending nearly 20 years at UBS Financial Services, where he led sales, professional development, advisor recruiting and human capital.
"Jon's perspective and experience is different than the rest of our team, which so far has been a plus. He asks great questions from a different perspective which brings tremendous value to our team," Clarke says.
When Baum retired from Dreyfus he sold his family home in Westfield, N.J. and moved permanently to Stuart Fla. where he runs a fishing charter business.He wanted to get back into the industry but was eager to do something different that would allow him to still do the things he loves — fishing.
"For me, Wall Street is a funny business. I started in 1983 and the world's a lot different than it was. The good news for me is at 55, I may not want to be CEO and work 80 hours a week. But I've got lots to offer and it makes me excited to partner with these young CEOs and realize the dream and future of the business." See: Why Ken Fisher still plans to work a 60-hour week despite handing off CEO role to 'badass'.
Cloud racing
Clarke allows that the portfolio accounting business is only getting more crowded with his competition with Orion's biggest partner, Salesforce, a CRM provider poised to emerge as something more. See: Tamarac doubles down on Microsoft to be more like Salesforce.
Clarke calls Salesforce an "incredible technology platform" and that more than 1,800 individual advisors partake of Orion Connect Salesforce App. See: Salesforce discloses upcoming RIA CRM product, cryptically and to some jeers.
For now, he is content to play along with Salesforce's plans to delve deeper into the RIA business, as long as Orion clients get supported.
"We are excited about Salesforce's recent announcement about their Financial Services Cloud offering. We have been involved in discussions with them about continued support and integration of Orion's offering with FSC."
---
---
Mentioned in this article:
Envestnet | Tamarac
Portfolio Management System, CRM Software, Trading/Rebalancing
Top Executive: Stuart DePina
---
---
---