Ken Fisher: We want people that believe in the firm. [This photo from Fisher's blog may reflect a desire to spend more time pursuing his passion -- forestry.]
Brooke's Note: What you have to love about Ken Fisher is that you never have to worry about raising difficult issues. Fear not, Fisher will raise them for you. I was going to tread lightly on the whole Fisher Investments-as-cult rap arising from the firm's intensely cultured organization. But, mostly unprompted, Fisher gamely addressed the issue and how Damian Ornani's elevation to CEO plays off of it. Ultimately, Fisher sees Ornani's ascendancy as less of a succession play than as a better division of labor that allows him to do more of what he likes and excels at within the company.
Ken Fisher finally fired himself from the CEO role at Fisher Investments — for cause.
The founder of the $65-billion RIA, whose 2,000 employees are mostly located in pods in Camas, Wash. and Woodside, Calif., finally got fed up with his weakness as top manager of his firm.
Damian Ornani, 41, takes over as CEO in July.
"I was never cut out to be a manager per se," he says. "I'm an evolutional person."
The catalyst for this power restructuring relates not only to the scale of the firm but its geographical sprawl. Fisher Investments also has offices in Dubai, Western Europe and Japan. The company has also grown in complexity as it takes a swipe at the 401(k) business for the first time. See: Capitalizing on 'unintended consequences' of DOL changes, Ken Fisher pounces on a fat-margin 401(k) opportunity.
Heir apparent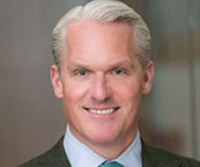 It took Fisher until age 65 — a time when many professionals choose to pack it in — to abdicate command and take the title of executive chairman and co-chief investment officer.
Making the long-planned move easier is that Omani, who joined Fisher Investments in 1997, and who will hold the title of president of private client acquisition until he becomes CEO, has been groomed for the job for almost two decades and commands tremendous respect within the firm, according to Justin Wisz, CEO of https://www.riabiz.com/d/vestorly and a former Fisher Investments employee from 2007 to 2009.
"Damian is practically family and has been running most of the firm for years," says the head of the New York-based marketing firm. "The transition will likely be seamless to clients, employees and the rest of us. He's a highly talented executive who should be largely credited with much of FI's growth and go-to market strategy. Tapping him as CEO signals a continuing focus on organic growth. In short, a total badass."
The transition began in 2012. Currently, 70% of Fisher employees report to Ornani, Fisher adds.
Salarymen
Still, Fisher allows that some might not like Omani because of a bias shared by the two executives — an unblinking subscription to an old-style conception of their company that clashes with the modern trend of vocational transience. Fisher says that management tends to clash with employees who see Fisher as a place to work for three-to-five years as "job 17 on the resume on the way to 27."
This mindset, Fisher says, goes back to the days when Fisher Investments was known as the Cult on the Hill by virtue of its intense culture and because it was literally perched high on a hill overlooking Silicon Valley near his residential home. Fisher now lives primarily in Camas, Wash., a suburb of Portland, Ore. See: The world's largest RIA takes the cult-on-the-hill to the Washington state woods. Fisher points out that Camas is more than a pretty patch of woods, citing Family Circle magazine's rating of its public schools as among the nation's best, and which is a 20-minute drive to Portland International — part of pitch he gives when trying to persuade hundreds of Bay Area employees to pack their bags for low-rent rain country.
"Our firm isn't for everybody," Fisher says, a statement underlined by Fisher Investments' practices of servicing accounts by phone, rotating primary contacts for clients, sending junk mail with abandon and avoiding hires from prestigious colleges. See: The documented RIA threat, 'phono-advisors' and their nearly $300 billion of assets.
It turns out that Fisher's telephone-intensive modus operandi was about three decades ahead of its time. See: McKinsey: Robo-advisors have a cloudy future but 'virtual advice' delivered by 24-hour super-centers with experts and algorithms will win the day.
360-degree vision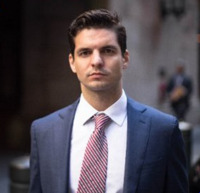 Of course, the knock on cults is that they are so internally focused that they can lose sight of the larger picture to the detriment of society and even their own members.
But Fisher describes his successor as someone who is nothing if not outward looking. Ornani, who lives in San Francisco, already spends nearly half his time in Europe, Dubai and Japan overseeing the international offices, splitting the remainder of his time between the Washington and California campuses of Fisher Investments.
"Damian has much better peripheral vision," Fisher says. "Things that are on the periphery I could miss for a long time."
Wisz adds that Ornani is more than a manager who can catch what's going on out of the corner of an eye.
"I looked up to Damian Ornani; his leadership and ideas on specialized client acquisition influenced the philosophy behind Vestorly today. He inspired me to think creatively about how RIAs can keep existing clients and attract new ones." See: Vestorly makes play for RIA browsers with $4.1 million of VC funding — tiptoeing past prowling issue.
Fisher also describes Ornani as "gung-ho" for Fisher culture, which chafes at the post-modern transience that gets glorified in some circles of American business.
"We're much more the other way around," Fisher says. "We want people that believe in the firm."
Talk to the tree
Fisher insists that when he passes the CEO baton this summer he'll maintain his 60-hour-per-week work, but will spend the time concentrating on his strong suits — writing, researching, communicating and mixing with employees — rather than getting drawn into managerial projects.
Forbes lists Fisher as the 206th-richest person in the United States with a net worth of $3.1 billion.
But there will be room for post-"retirement" activities, Fisher says. He will devote time to a lifelong passion — trees.
"I've several interrelated lifelong hobbies that go back to my days before I went to forestry school at Humboldt State University that are associated with lumbering history, redwoods, and western conifers in general. In my life I've been involved with quite a bit of tree-, forest- and forest history-related things and will continue to but no more so than ever in the past."
But for all his tree-hugging ways, Fisher makes it clear that he's no softie. Asked why he keeps moving employees from California to the famously inclement Portland, Ore. area, Fisher frames the answer pragmatically.
"It rains more here so it's better for [getting the most out of] employees. The weather is too nice in California."
This story was first reported by InvestmentNews.
---
Related Moves
November 21, 2018 – 7:09 AM
---
November 6, 2018 – 1:38 AM
---
---
---
Chuck
October 14, 2019 — 6:23 PM
Why is this news and why do we choose to be offended? Let it go as there is a bigger picture. Our country is doing well with Trump in office. That doesn't mean I want Trump at my house on Thanksgiving!
James J.
March 23, 2016 — 10:01 PM
I interviewed at Fisher several years back. I didn't get the job, but was always impressed by their business model and thought leadership. Good to see they're still growing strong.
Inews
It's shocking to me that someone would pay fisher 1-1.5% for less than market returns…. Marketing machine they are good money managers they are not…
James K
I remember reading something about this last year. Interesting to see how it played out.
Not buying what Ken is selling
Ken Fisher's company had my 58 year old dad's entire portfolio invested in a 100% equity solution consisting of 89% in 48 individual large cap stocks and 11% in 3 UBS/Credit Suisse/Deutsche equity ETF's and in the case of 1 ETF, a .89% expense ratio. My question to my dad was, if 2008 hits again and your all equity portfolio devalues by 50% will you still be able to retire in 4 years like you planned? He was moving his money to a new advisor after that. Maybe Ken Fisher's company can sale, but they sure can't advise.
Joe Murphy
March 24, 2016 — 11:27 AM
Being a customer of Fisher Investments for quite some time, I'm totally happy with the service AND results. Mr Fisher is a very interesting guy; I've had the pleasure of hearing him speak at several of their client seminars around the US. He's very knowledgable, entertaining, and has an extremely quick wit. As far as their business model is concerned, it fits my needs to a "T"....I don't need face to face interaction with my investment counselor. I simply need to know what's going on, why it's going on, and what's happening to address it or benefit from it. Fisher Investments fully satisfies those needs.
ted
March 23, 2016 — 10:13 PM
I hope I'm not working a 60-hour week when I'm 65. I'd rather be on the beach in Hawaii :)
Handsome Dan
Kind of a strange comment from the last poster. I'm a lot more inclined to trust an actual client, and the firm's general reputation, over what sounds like someone with an ax to grind and a case of the sour grapes.
Boone
March 23, 2016 — 10:00 PM
Always entertaining when mr. fisher is involved. Not super surprising for a 65 yr old, though.
brooke
October 23, 2019 — 2:32 AM
Think about it, I think you answered your own question. by referencing "topics that are sexual in nature." It is a serious stretch to say this is sexual in nature. Bringing sex into it is recognized in 2019 for what it is -- an attempt to create a locker room atmosphere where the biggest lug head is king and women and wimps are reminded that they don't belong.
Coach Maria
October 23, 2019 — 12:14 AM
I have only seen the words, did not attend the event. The words are demeaning, sexist, and hurtful. The words are extremely offensive to women, as they were to many men in the room, too.
Think about it
October 22, 2019 — 11:57 PM
It seems off topic for a finance discussion, but why is it unethical or offensive to merely discuss topics that are sexual in nature? As stated he doesn't appear to have said anything that implies an insult to anybody, but rather explicitly (and ironically) condemned broaching the topic in a bar as being "the stupidest thing you can do". Just not sure who the victim is here...
Coach Maria
October 18, 2019 — 6:08 PM
I'm guessing that people wouldn't want Trump near their older daughters. When it's being done at the "top" by at least 2 more recent Presidents, and others in the past, what message does that give the world?