Why Ken Fisher still plans to work a 60-hour week despite handing off CEO role to 'badass'
The iconoclastic founder of the $65-billion RIA will write, research and mix with the troops, remaining omnipresent as Damian Ornani ascends to the CEO spot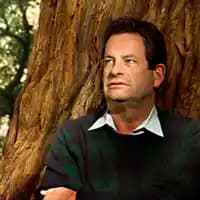 Ken Fisher: We want people that believe in the firm. [This photo from Fisher's blog may reflect a desire to spend more time pursuing his passion -- forestry.]
---
James K
I remember reading something about this last year. Interesting to see how it played out.
Boone
March 23, 2016 — 10:00 PM
Always entertaining when mr. fisher is involved. Not super surprising for a 65 yr old, though.
James J.
March 23, 2016 — 10:01 PM
I interviewed at Fisher several years back. I didn't get the job, but was always impressed by their business model and thought leadership. Good to see they're still growing strong.
ted
March 23, 2016 — 10:13 PM
I hope I'm not working a 60-hour week when I'm 65. I'd rather be on the beach in Hawaii :)
Joe Murphy
March 24, 2016 — 11:27 AM
Being a customer of Fisher Investments for quite some time, I'm totally happy with the service AND results. Mr Fisher is a very interesting guy; I've had the pleasure of hearing him speak at several of their client seminars around the US. He's very knowledgable, entertaining, and has an extremely quick wit. As far as their business model is concerned, it fits my needs to a "T"....I don't need face to face interaction with my investment counselor. I simply need to know what's going on, why it's going on, and what's happening to address it or benefit from it. Fisher Investments fully satisfies those needs.
Inews
It's shocking to me that someone would pay fisher 1-1.5% for less than market returns…. Marketing machine they are good money managers they are not…
Handsome Dan
Kind of a strange comment from the last poster. I'm a lot more inclined to trust an actual client, and the firm's general reputation, over what sounds like someone with an ax to grind and a case of the sour grapes.
Not buying what Ken is selling
Ken Fisher's company had my 58 year old dad's entire portfolio invested in a 100% equity solution consisting of 89% in 48 individual large cap stocks and 11% in 3 UBS/Credit Suisse/Deutsche equity ETF's and in the case of 1 ETF, a .89% expense ratio. My question to my dad was, if 2008 hits again and your all equity portfolio devalues by 50% will you still be able to retire in 4 years like you planned? He was moving his money to a new advisor after that. Maybe Ken Fisher's company can sale, but they sure can't advise.
Chuck
October 14, 2019 — 6:23 PM
Why is this news and why do we choose to be offended? Let it go as there is a bigger picture. Our country is doing well with Trump in office. That doesn't mean I want Trump at my house on Thanksgiving!
Coach Maria
October 18, 2019 — 6:08 PM
I'm guessing that people wouldn't want Trump near their older daughters. When it's being done at the "top" by at least 2 more recent Presidents, and others in the past, what message does that give the world?
Think about it
October 22, 2019 — 11:57 PM
It seems off topic for a finance discussion, but why is it unethical or offensive to merely discuss topics that are sexual in nature? As stated he doesn't appear to have said anything that implies an insult to anybody, but rather explicitly (and ironically) condemned broaching the topic in a bar as being "the stupidest thing you can do". Just not sure who the victim is here...
Coach Maria
October 23, 2019 — 12:14 AM
I have only seen the words, did not attend the event. The words are demeaning, sexist, and hurtful. The words are extremely offensive to women, as they were to many men in the room, too.
brooke
October 23, 2019 — 2:32 AM
Think about it, I think you answered your own question. by referencing "topics that are sexual in nature." It is a serious stretch to say this is sexual in nature. Bringing sex into it is recognized in 2019 for what it is -- an attempt to create a locker room atmosphere where the biggest lug head is king and women and wimps are reminded that they don't belong.
---
Related Moves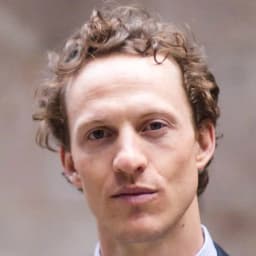 November 21, 2018 at 7:09 AM
---
November 6, 2018 at 1:38 AM
---
---