The RIA-ification intrinsic to LPL's preemptive DOL policy changes -- yet how tightly to revenue sharing in IRAs it is hanging
LPL's super-clients like Private Advisor Group see a clear 'advisory' future but LPL is walking a more shrub-choked hybrid path
John Hyland: You'll see a complete reversal and the brokerage will shrink and the advisory will increase.
---
Stephen Winks
The presumption that existing products and platforms delivered thought a brokerage format designed not to acknowledge or support fiduciary standing of the broker, is unrealistic. It most definitely will not comply. Mutual funds do not allow access to real time client holdings data necessary for continuous comprehensive counsel required for ongoing fiduciary duty can not be resolved with a conventional mutual fund structure. Managed accounts will provide real time access to client holdings data will play an important role in the innovation required. Further, mutual funds preordain redundant account administration cost at the product, trustee and client, level that add no value when account administration should be done once at the client level by the advisor cutting out massive cost in the client's best interest. Account administration becomes the definitive service advisors crave which is presently not on the menu of any custodian. importantly, RIAs treat trade execution as a cost center to be minimized in the clients best interest rather than a profit center ro be maximize in the b/ds best interest.. The next generation of advisory services support will take a page from our largest institutional consultants who require the crossing and blocking of all trades and benefit from selling order flow to create a negative trading cost environment through negotiated agreements (as institutional consulting cooperatives) with our largest custodians. All in, account administration cost are streamlined, commissions are dramatically reduced and an extraordinary level on continuous, comprehensive counsel is achieved at far lower cost. This model works at Northern Trust and other fiduciaries ans does not exist in the "retail market" wher 40% 0f the earnings on retirement savings ae lost to brokerage fees, commissions and administrative cost..
If LPL were to execute at this level it would disintermediate every conventional brokerage firm in the industry. The future is not conventional brokerage or products but in a more modern approach to portfolio construction in the client's best interest that establishes the professional standing of the advisor.
SCW
---
Related Moves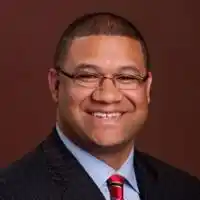 August 19, 2020 at 2:18 AM
---
October 5, 2018 at 7:40 PM
---
---
Mentioned in this article:
LPL Financial
RIA-Friendly Broker-Dealer, RIA Welcoming Breakaways, Advisory Firm
Top Executive: Dan Arnold
---
---