John Hyland: You'll see a complete reversal and the brokerage will shrink and the advisory will increase.
Brooke's Note: You can see the bind of conflict upon legal quagmire here in LPL's effort to get ready for what it expects DOL to do. A big to-do is the best interest contract exemption that makes it illegal to use a more expensive fund where a cheaper one might do. The result is that a shorter menu of options needs be presented to avoid breaking that rule. But a shorter list also sounds like more closed architecture. The challenges are clear — unless you start from scratch with a whole new system, like the one RIAs use, instead of retrofitting the old brokerage steamship. It does appear DOL has fast-forwarded the process by decades if LPL's perambulations are a leading indicator.
LPL Financial is prepared to make a giant leap toward a more RIA-like future — but only if it can hopscotch to new ways to earn commissions along the way.
The Boston-based broker-dealer last week announced a series of price cuts and structural changes impacting its nearly 15,000 advisors — changes that are somewhat baffling as to exact intent. What is hard to tell is whether LPL Financial meets anticipated new Department of Labor rules or if it's a preemptive reaction to what advisors and consumers will see in broad daylight once new disclosures are required.
Brian Hamburger, CEO of MarketCounsel, supposes it's more of the latter, pointing out the many advisors presume that because they are, for instance, getting a 95% payout that that means they receive 95% of revenues, when in fact the broker-dealers get paid by funds for shelf space.
"[The broker-dealers like LPL] don't want to go through the process of making disclosures," he says.
What seems certain is that LPL's tweaks may achieve the objective of tiding the company over as a commission-based shop with sufficient fiduciary attributes to keep the DOL at bay.
But whether that tentative approach will stand the test of time is less certain, according to John Hyland, co-founder, of Private Advisor Group in Morristown, N.J., which advises nearly $20 billion of assets as an LPL super OSJ. Hyland's firm has 570 advisors in 34 states. See: How LPL's biggest branch office added $3.5 billion this year by beating LPL itself with a key service.
"What I think is the most likely solution is brokerage holdings will migrate to advisory," he says. "From Private Advisor Group, that's our focus. It's one of our single biggest priorities is to help our advisors deal with the post-DOL world. A lot of that means migrating business from brokerage to advisory when appropriate and I think it's going to be appropriate a lot."
Broker's choice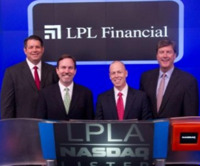 "Advisory" is brokerage-speak for putting the customer first in fee-based assets provided under a fiduciary framework
Though LPL executives agree the industry is drifting toward "advisory", they are optimistic, too, that the Department of Labor will allow the wiggle room necessary to sell products on commission, or what is called "brokerage," in broker-speak.
"Regardless of the final outcome, we expect demand for advisory services to increase going forward," says Dan Arnold, president of LPL Financial in a prepared statement. "We also believe that retirement investors will continue to benefit from a brokerage relationship and that the need for a brokerage offering will continue if these relationships can be supported under the DOL rule.
As part of an overhaul in how it conducts business, LPL said it is slashing prices and lowering account minimums from $15,000 to $10,000.
In turnaround
But observers say LPL's most compelling change is a new simplified mutual fund-only brokerage IRA offering, which would keep cash flowing to advisors. There is no annual maintenance fee in this new account.
"This offering would allow LPL to support mutual funds previously held directly with manufacturers," the LPL statement says.
An LPL spokeswoman, Lauren Hoyt-Williams, confirmed that revenue sharing will be a part of this offering. But when asked if mutual fund companies will pay LPL fees to get on the platform or if the commissions paid to advisor will be the same for all of the mutual funds, she said those details were undetermined. The changes would only impact new accounts since this is a new program. LPL also declined to say which mutual funds will be available on the platform. See: LPL CEO floats orphaning 3% of its brokerage business in prelude to DOL 'travesty'.
"All of these details are in development. I cannot provide you any more details at this point," says Hoyt-Williams in an email.
There are some LPL reps, Hyland says, who do have legacy accounts held directly at places like American Funds, he says. See: An outflow-plagued American Funds holds its ETF fire until it can resolve the vehicle's front-running exposure, which defies a resolution.
9 1/2 months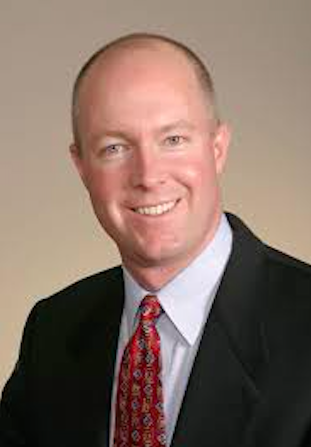 All broker dealers are striving to make massive changes to meet the new DOL rules, says Fred Reish, a partner with Fred Reish – Drinker Biddle & Reath LLP. He declined to discuss LPL's proposal directly but said all broker dealers are attempting to make wholesale changes in the way they conduct business.
"On a more general level, broker dealers — knowing they only have 9 1/2 months to get this into compliance and without having the final rule are working very hard to create services, products and platforms that will assist them in complying with the final rules," he says. "They're in a very difficult position. Even though, they're opposed to these rules, they have no choice but to work on a solution. At this point everyone is in a race to January 1 and it's a very tight timeline.
But LPL is in a very favorable position relative to many of its competitors, says Tim Welsh, president of Nexus Strategy.
"We'll see if other IBD's will follow suit, most likely the big boys will, but this move by LPL is most likely the death knell of the small to mid-size B-Ds."
It's likely that the final DOL rule will come out this month and could be put in place as soon as Jan. 1, 2017. One of the biggest components of the current proposed rule is that advisors must receive level compensation for their advice — meaning that the fees are the same regardless of the products recommended. The only way to skirt that rule is to use the Best Interest Contract Exemption.
Fewer options
Another sea change that appears to be impacting smaller investors across the board is that broker dealers will be offering them fewer investment options to meet the DOL's best interest contract exemption.
LPL declined to say how many funds would be in its platform, but it appears selecting a limited menu is purposeful.
For instance, in the DOL's proposed rule, the agency states that firms who do limit funds must first "make a specific written finding that the limitations do not prevent the Adviser from providing advice that is in the best interest of the Retirement Investors."
Jason Roberts, chief executive officer of Pension Resources, declined to talk about LPL specifically but said many of his broker dealer clients are looking to create limited investment options.
He says that many firms are considering limiting their fund options purposefully.
"The reason you limit your funds is you have to present a fully disclosed constrained universe is to mitigate the risk of someone saying that you had an incentive to recommend one fund over another. You're trying to reduce the risk of conflict," Roberts says. "At the end of the day, what all clients have asked us to do is help them essentially make a brokerage account look and feel more like a fee-based account."
The other reason that firms like LPL are reducing costs is likely because the proposed rule also states that the payments in these limited menus must be "reasonable in relation to the value of specific services provided to Retirement Investors in exchange for the payments and not in excess of the services' fair market value.
It appears that firms such as LPL and others in the industry are scrutinizing their fees since the DOL will be demanding "reasonable" fees. Published reports show that Edward Jones is rolling out a new low-cost accounts that charge an annual fee to investors with as little as $5,000.
Being reasonable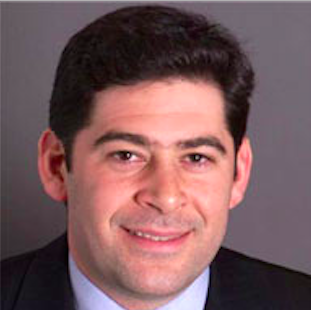 Roberts says determining what "reasonable" means is a thorny issue. "We always get into a trap with reasonable. Cost in a vacuum is meaningless. We're trying to help firms to articulate the value of their services.
But attorney Stephen Wilkes with The Wagner Law Group, points out that the term "reasonable" isn't new.
"We have had reasonable in the law before," he says. "But as I stop and I think about it, when we use reasonable today…it means you've got to show you made good disclosures, that you've benchmarked and that the product is quality. They've given us products and criteria. I think we've got more information today on what is reasonable than we did 10 or 15 years ago," Wilkes says.
He is convinced that LPL Financial is on the right track.
"LPL is a huge broker-dealer and they touch a lot of advisors. Whether you agree or disagree with them, they've got a huge internal compliance system and they really represent the industry in the sense of how they think about these issues. Many broker-dealers are trying to decide if they want to give up commissions and some may decide to give level commissions or they can give varied compensation to satisfy the best interest contract," Wilkes says. "I think LPL is really trying to get out in front of this and they're thinking hard to serve the community and acknowledge the game is changing,"
Transparency
Hyland is eagerly waiting for LPL's changes as the rule comes out.
One of LPL Financial's largest firms, Private Advisor Group, is also eager to learn more about LPL's program, says Hyland/
"We have to have the transparency and level fees. I'm not sure how they're going to accomplish it. We don't know the specifics but they're being proactive and are trying to anticipate what is going to happen. They're not giving out too many details because they don't want to show their cards. This will be a solution for the advisor who used to do direct mutual fund business with fund companies. It will be a way for them to be compliant with the DOL and not to have to move to advisory. What LPL has done is instead of waiting for the final rule from the DOL, they're coming up with several scenarios that they think are likely."
In a statement, Arnold said: "While we continue to advocate for a thoughtful resolution to the fiduciary issue—one that preserves investor choice—LPL recognizes that the DOL rule will have implications for financial advisors and investors," said Dan Arnold, LPL president in a statement. "Since last summer, we have been preparing to ensure our advisors and the firm approach this opportunity from a position of strength.
---
Related Moves
August 19, 2020 – 2:18 AM
---
October 5, 2018 – 7:40 PM
---
---
Mentioned in this article:
Private Advisor Group
Specialized Breakaway Service, RIA-Friendly Broker-Dealer, RIA Serving Other RIAs
Top Executive: RJ Moore, Chief Executive Officer
---
---
---
Stephen Winks
The presumption that existing products and platforms delivered thought a brokerage format designed not to acknowledge or support fiduciary standing of the broker, is unrealistic. It most definitely will not comply. Mutual funds do not allow access to real time client holdings data necessary for continuous comprehensive counsel required for ongoing fiduciary duty can not be resolved with a conventional mutual fund structure. Managed accounts will provide real time access to client holdings data will play an important role in the innovation required. Further, mutual funds preordain redundant account administration cost at the product, trustee and client, level that add no value when account administration should be done once at the client level by the advisor cutting out massive cost in the client's best interest. Account administration becomes the definitive service advisors crave which is presently not on the menu of any custodian. importantly, RIAs treat trade execution as a cost center to be minimized in the clients best interest rather than a profit center ro be maximize in the b/ds best interest.. The next generation of advisory services support will take a page from our largest institutional consultants who require the crossing and blocking of all trades and benefit from selling order flow to create a negative trading cost environment through negotiated agreements (as institutional consulting cooperatives) with our largest custodians. All in, account administration cost are streamlined, commissions are dramatically reduced and an extraordinary level on continuous, comprehensive counsel is achieved at far lower cost. This model works at Northern Trust and other fiduciaries ans does not exist in the "retail market" wher 40% 0f the earnings on retirement savings ae lost to brokerage fees, commissions and administrative cost..
If LPL were to execute at this level it would disintermediate every conventional brokerage firm in the industry. The future is not conventional brokerage or products but in a more modern approach to portfolio construction in the client's best interest that establishes the professional standing of the advisor.
SCW