William Hurley: We're really focused on small businesses that can't afford administrative responsibility. They can't afford the fiduciary risk. They can't afford the cost to offer this to their employees.
Brooke's Note: If you are Goldman Sachs, you don't worry about buying goodwill, clients or branding. You don't even worry about culture — you have a serviceable one that gets deals done and inspires books. But that culture may not extend too well to serving the mass market — namely the people who clean the windows of Goldman Sachs's buildings or zip its employees around cities via Uber and Lyft. Fortunately for Goldman Sachs, it is smart enough to know what it doesn't know and who it isn't, and so it has bought a very interesting company and signed a very interesting partner in its quest to be robo-modern and reap non-institutional assets.
Goldman Sachs & Co. is getting into the retirement business — for a price that is likely the rounding error of a rounding error.
The Wall Street giant is buying a fledgling robo-like company with the aim of solving retirement savings for constituencies that include the most underserved of all: Firms whose workforces are 1099 workers and which don't offer 401(k) plans.
The robo is named Honest Dollar, two words that have not always sat easily side by side during parts of Goldman Sachs's history. See: Goldman Sachs settles to make its scandal die, and Congress passes financial services reform. What does it mean for RIAs? Not much, yet..
But though the Austin, Texas firm is only getting going, it and its founder, William Hurley, known professionally by his unix user name, "whurley," have made quite a mark.
Valuation unknown
Honest Dollar, founded in late 2014, is backed by financiers and rock stars and launched last year at the annual South by Southwest music and film festival in Austin.
Just 16 months old, Honest Dollar has attracted high-profile companies like Lyft, and has laid the foundation for more ambitious growth. It's a trajectory that's been fueled by its co-founder, a self-styled Amish-bearded, serial entrepreneur who serves as the public face of the company.
"I wanted to start a company that touched millions, or tens of millions, or hundreds of millions of people's lives," whurley says.
The financial terms of the Goldman deal were not disclosed, so Honest Dollar's current valuation is anyone's guess, but Mike Alfred, co-founder and CEO of BrightScope Inc., suspects its cost was lower than some estimates being floated.
"Goldman does not overpay so I would not be surprised if the purchase price is significantly lower than the big headlines imply," the head of the La Jolla, Calif.-based 401(k) tracker said, in an email.
Whurley, a high school graduate, toured as a bass player in a funk band before taking up computing in the early 1990s. This is the 44-year-old's second major startup cash-out. In July 2015, Chaotic Moon Studios, which he cofounded and describes as "the most awesome mobile company ever" on his LinkedIn page,, was acquired by Accenture, the giant international consultancy and technology provider. Henry Yoshida, a former Merrill Lynch advisor and Honest Dollar's other co-founder, left the company in 2015.
GSAM crossroads
Eric Lane: Honest Dollar
has created a simple solution to
a complex retirement savings problem.
Goldman Sachs' investment management division is making the purchase. It is comprised of Goldman Sachs Asset Management and Private Wealth Management. GSAM has more than 700 investment professionals managing over $1 trillion in assets. See: Goldman Sachs' wealth managers are taking recruiters' phone calls amid concerns over scandal fallout.
Even with such mighty assets, GSAM faces an uncertain future as active management and the use of proprietary funds by private banks become more and more outmoded. Perhaps as a result, the big investment bank has increasingly shown a willingness to participate in newfangled means of attracting assets. Most recently, it became a smart beta ETF provider. See: The wild ride that Goldman Sachs took to launch its first ETF — one that even an RIA could love?
But getting retirement assets straight from the investor's wallet also gained its interest.
"One area that they [Goldman Sachs] have been looking to grow is the retirement business," said Dakin Campbell, a Bloomberg finance reporter, last Monday on his employer's television network. "What we think of that as 401(k)s, defined contributions, things like that. This is obviously a very small purchase for them, but it's part of that expansion."
"Honest Dollar has created a simple solution to a complex retirement savings problem," Timothy J. O'Neill, 63, and Eric S. Lane, 41, co-heads of investment management at Goldman, said in a statement.
More than the simplicity, what may have appealed to Goldman Sachs is the Honest Dollar positioning vis-à-vis the coming Department of Labor rule, according to a blog entry today by Will Trout, researcher with Celent LLC.
"The appeal of Honest Dollar to small employers has centered as much on shielding them from legal risk as on helping employees build savings," he writes. "Because SEP IRA sponsors take no responsibility for investment selection or oversight, they cannot be held liable for outcomes. Freedom from fiduciary liability has become particularly compelling given recent judgments by the Supreme Court and other levels of the judiciary against plan sponsors, including large firms such as Lockheed and Cigna."
Though Honest Dollar software is limited to IRAs, it doesn't mean that the contributions need be small. For example, the self-employed could elect to contribute the lesser of 25% of compensation or $51,000 on an annual basis in 2013 and $52,000 on an annual basis in 2014.
"Together, we have the potential to help millions of people achieve their investing goals." Lane is a prodigy who was named a partner at Goldman Sachs at 28, He came to the firm in 1996 straight out of college, having earned his degree from the Wharton School from the University of Pennsylvania. He was mentored by John P. McNulty, a former senior Goldman partner who helped create Goldman's investment management division.
In the last year alone, robo-advisors have been acquired by TAMPS (Envestnet Inc.'s purchase of Upside traditional asset managers (BlackRock-FutureAdvisor, Invesco-JemStep); and even insurance companies (Northwestern Mutual—LearnVest).
Banks, however, have stayed conspicuously out of the action thus far, reinforcing the conventional wisdom that those institutions are usually the last to the party.
With this buy, Goldman Sachs may be beating its brethren down market.
Unlike other "fintech" companies that offer retirement savings software, however, Honest Dollar's software deals only in individual retirement accounts, not 401(k) plans. It's a business plan that has worked out well with the recent rise of the "sharing economy."
"We're really focused right now on the small businesses that can't afford administrative responsibility. They can't afford the fiduciary risk, they can't afford the cost to offer this to their employees, and these are the people that are the backbone of America: the waitress at the bar, the guy at the hair salon, so on and so forth," whurley told Tech Capital last year.
Though Honest Dollar software is limited to IRAs, it doesn't mean that the contributions need be small. For example, the self-employed could elect to contribute the lesser of 25% of compensation or $51,000 on an annual basis in 2013 and $52,000 on an annual basis in 2014.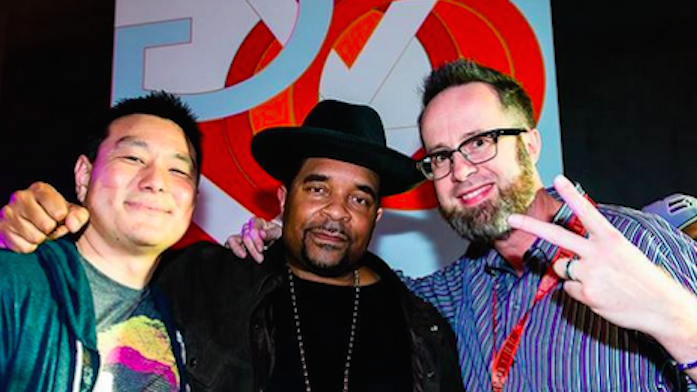 Founders Henry Yoshida and whurley flank
rap artist Sir Mix-A-Lot at Honest
Dollar's launch party last year.
It's hard to get a good read on whether Honest Dollar has gained significant traction in signing up middle America's mom and pops. Honest Dollar doesn't disclose customer stats and whurley says it has no plans to do so. Its ADV shows $0 under management.
Nevertheless, the company has undoubtedly been able to attract the business of firms that look a lot like itself: other booming tech startups. Last November, Honest Dollar announced it had won the account for the retirement plans for the 110,000 drivers of the ride-sharing app Lyft. Since then, it has signed on workers at Instacart, the $2 billion food delivery company founded in 2012, and several others. It's not known how many participants or assets Honest Dollar won with these deals, or if they will prove to be major accounts in the long run. See: The ironic reason robo-advisors aren't gorging on assets — a determination to dictate bloodlessly to millennials
Startup to startup
In an interview before local entrepreneurs three weeks ago, whurley said Honest Dollar had beat out well recognized brands, including "several of the big startup names," for Lyft's business and that the firm had thus far gone "six for six" in its big sales pitches. The entrepreneur says his company has been able to attract these big names because Honest Dollar is a better fit for those companies looking to provide services for their 1099 contractors.
Other robo-advisors in the retirement industry include New York-based Betterment Inc. (which launched its 401(k) business last September), and Leawood, Kansas-based Bloom inc. See: Betterment jumps headlong into the 401(k) business spurred by a conviction that even Vanguard Group is unfriendly to investors in this arena
Betterment is also experiencing impressive uptake from a cold start. See: Betterment adds 50 firms to its new 401(k) plan — and IBM and Marcia Wagner connections
"We've been in market for merely 60 days," wrote Joe Ziemer, Betterment's head of communications, "The interest has been incredible and we're sending out new contracts daily. We have the ability to offer other retirement products to businesses but we're focused on building a large, scalable 401(k) business."
Betterment's disclosed client list for its new retirement account business is also heavily populated by startups.
Whurley says that the client split at Honest Dollar between tech startups and more traditional industries with bluer collars is down to about 50%/50% after initially tilting toward startups with Lyft's addition.
No back office
For all its high-tech flash, Honest Dollar's investing strategy is shockingly simple. Clients answer a handful of questions before Honest Dollar slots them into one of six different portfolios. These portfolios consist of four Vanguard ETFs in different proportions: Total Stock Market (VTI), Total International Stock (VXUS), Total Bond Market (BND) and Vanguard's Total International Bond ETF (BNDX). See: An advertiser's chats from the Inside ETFs event and the Vanguard-versus-the-world chess match they depict.
Honest Dollar, which now employs 30 people, charges users between $8 and $10 per month. The company claims new businesses can sign up in 30 to 90 seconds, while their employees can open accounts in 10 to 30 seconds.
"Out of all the companies in our space, we're the only one that is 100% automated, everybody else has a back-office somewhere," whurley says.
Like many other robo-advisors, Honest Dollar's custodian is Dallas-based Apex Clearing Corp. See: With robo-advisors on the rise, robo custodian Apex is rising with them, a diamond mined from the rubble of the Penson Worldwide debacle
That Goldman cred
Whurley says Honest Dollar had received several sales pitches from potential acquirers — including many of the major retirement companies — before Goldman came knocking, but the investment bank's massive scale and brand carried the day.
"It gives us credibility, which is the hardest thing for a startup to achieve, and it gives us a platform."
He says the Goldman Sachs brand is paying off and that "three or four" new deals were finalized after the acquisition announcement won over some fence sitters. See: In her words: A former Goldman Sachs star gets into the depths of winning UHNW clients, without being in that tax bracket.
Whurley dismisses the suggestion that it might be harder, now that his hip, young, world-changing startup is owned by a bank that, to many a millennial, symbolizes Wall Street's venality, to attract and retain talent.
"We've received more resumes in the last 48 hours than we've have in the last several months," he says.
Brilliant disguise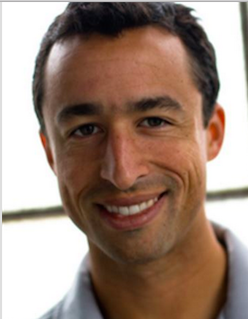 Mike Alfred: Goldman does not overpay
so I would not be surprised
if the purchase price is significantly
lower than the big headlines imply.

Whurley has been candid about the larger opportunities ahead for Honest Dollar.
"Is Fidelity going to out-market me as a hip, cool startup? Probably not. Is Zenefits going to get into retirement? Sure? Maybe they'll try," he said in a live-streamed interview on March 1 hosted by Startup Grind Austin.
"Betterment, [Palo Alto, Calif.-based] Wealthfront, what are they doing? They're bouncing around from business model to business model $150 million later. Most of those companies are five, six, seven, eight years old. They're in the space burning through $100 million plus of funding and haven't achieved anything at all. Right?"
He continued: "So that seems like an easy target to jump into that space," he told the Startup Grind audience, "help affect everybody's life, and then really build a management system model in finance —not a retirement platform — just disguise it as a retirement platform. And then while everybody thinks you're doing retirement, one day just click the switch and be like: 'That's how we got a bunch of customers….NOW we have all this data on the finance and the bank accounts and the credit savings and that this and the that and here's all these other millions of different areas we could go into.'"
In an interview with RIABiz, whurley expanded on this theme. "Value and valuation are two very different things. What these companies have is valuation. We have value." See: Covestor becomes latest robo site to sell out and become a bauble on bigger chain.
Serving RIAs
One area in which whurley hopes expand is the RIA market. He says his company is taking the we-come-in-peace side of the recent robo-advisor debate that has riled RIAs since the rise of several dangerously competitive, well-funded robos. See: How one 'robo-advisor' got $25 billion on its platform with a Mint.com mindset, 401(k) friendliness, a merger and 16 years of work.
"We look forward to working with and partnering with RIAs to learn what helps them and what they need," he says, "We're not trying to knock them, or disparage them or compete with them."
The company's three outside seed investors — Vikram Pandit, former CEO of Citigroup; Aaron Patzer, founder of Mint; and will.i.am, founding member of The Black Eyed Peas — perfectly represent a spectrum linking staid, old Wall Street with the millennial generation. These angels invested alongside three ventures capital firms, among them Joe Lonsdale's Formation 8. See: The face of Addepar leaves the company amid intrigue about just where it stands with the RIA market.
After spending the full amount of the seed investment — $3 million — on product development, whurley opted to self-fund the company rather than raising more through a Series A round.
The firm had good momentum going into its March 2015 launch. Honest Dollar won the SXSW ReleaseIt app competition on the same day it secured this $3 million in financing and officially launched its software. Sir Mix-a-lot played at the launch party.
---
---
Mentioned in this article:
---
---
---
anonymous
'Honest Dollar' selling out to Goldman Sachs. Sounds pretty 'honest' to me. The sheeple continue to be sent off to slaughter.