News, Vision & Voice for the Advisory Community
DOL's imminent final rule is prompting LPL and Commonwealth to consider nixing traditional VAs in qualified retirement plans
March 2, 2016 — 7:05 PM UTC by Lisa Shider
Brooke's Note: For a while, it wasn't crystal clear that the effects of the new DOL rule would be visible from out here in the bleachers. But now we can see real change is plain as a dropped pop-fly at a day game. Variable annuities sold on commission were already on probation at LPL; a fee-based system was almost put in place previously for qualified plans. Now Casady is "dusting off" that previous effort, perhaps signaling that a deeper cleanse may be in the works industry-wide. Ironically, Morningstar says the issue now is that there aren't enough fee-based annuity products out there as the big players mostly stand pat. Niche players like Ameritas and Jefferson National hope to pounce, adding an aspect of guaranteed income to retirement plans. But are their products ready for prime time? Sure… they say.
In a move reflecting the perilous state of the annuities business, LPL Financial is considering a wholesale dumping of all commission-based variable annuities in retirement plans.
In fact, CEO Mark Casady told analysts on the Boston-based broker-dealer's Feb. 11 fourth-quarter earnings that one option is, "...We switch over to advisory as a primary way of solving for retirement assets … and for a retirement account you'd want to use a non-commissionable VA." See: An inside look at why LPL Financial is leading the charge with fee-based variable annuities
The entire industry is in tumult as the Department of Labor prepares to finalize its rule — perhaps this month. Even though the Department of Labor's proposed rule has been on the table for years, the insurance industry appears to have been caught flat-footed at the prospect. In the rule's current iteration, advisors would not be allowed to sell a commission-stocked variable annuity in retirement plans due to conflicts of interest.
"This is almost an existential crisis for variable annuities," says Bing Waldert, managing director of U.S. research for Boston-based Cerulli Associates. "You can make the argument for the role of guaranteed income in retirement accounts but is it worth paying the high fees? The question is: how low can the fees go?"
Fee to be?
A variable annuity is an insurance contract in which, at the end of the accumulation stage, the insurance company guarantees a minimum payment. The remaining income payments can vary depending on the performance of the managed portfolio. This differs from a fixed annuity where the insurance company guarantees both earnings and principal, according to Investopedia.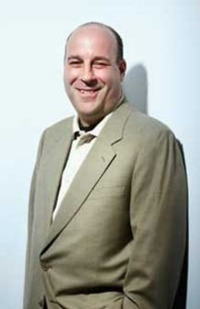 Laurence Greenberg: The world is going
fee-based and this is the first
step.
Overall VA sales in the third quarter of 2015 were $31 billion. Fee-based VAs make up just 6% of average sales, according to Morningstar, Inc.., which will release the 2015 annual total shortly. Typically, VA annual sales amount to about $135 billion.
LPL Financial is not the only B-D taking a hard look at commission-based VAs. Commonwealth Financial Network of Waltham, Mass. intends to offer fee-only variable annuities in addition to commission VAs in its retirement accounts.
"We haven't seen the exact final wording from the DOL. But the assumption is commissionable variable annuity products are off the table for qualified money [meaning plans that offer tax benefits]. The consumer demand for these products will continue to grow whether it is fee-based or commission," says Ethan Young, director of insurance and annuities at Commonwealth Financial Network. Qualified plans are money held in a type of qualified retirement plan. His firm works with 1,650 financial advisors.
But while the switchover from commission-based annuity products to fee-only ones looks good at first blush — there is a non-parallel to this migration that has historically kept fee-based annuities from catching fire. The fee-based annuities end up costing more.
Young hopes to see more types of fee-only annuities whose costs are closer to commission annuities.
"We think this will have some trickle-down effect on the non-qualified annuities. We think we'll see a 'levelizing' of commission and a compression of share classes. The pricing will move. It won't be dramatic but the two sides of the business need to be in line." See: Why a $750 million LPL hybrid is selling its annuities expertise by eyeballing client contracts for RIAs
... Done that
Industry observers predict that fees for commissionable variable annuities inside retirement plans will indeed come down as a result of the DOL's best interest contract exemption, which forces advisors to spell out their exact fees.
Some insurance providers — Ameritas Life Insurance Corp. and Jefferson National Life Insurance Co. to name two — launched their own fee-based products years ago.
And Waldert predicts that in addition to fee-based annuities, insurance companies will start creating more products for retirement plans.
"I think you'll see insurance companies take another run at new products. I'd say insurance companies should be working on this if they're not already. You'll see insurance companies take another run at fee-based annuities and a lower-cost product that is more competitive to mutual funds." See: Not without criticism, TD Ameritrade opens an 'insurance agency' for RIAs that want to provide annuities
Young is unimpressed by the current crop of fee-based VAs on the market especially for retirement.
"The products that are available are really stripped-down version with no other insurance than the ability to convert lifetime income to a stream," he says. "That's not what folks want. They want to continue these riders. I think consumer demand is there and it'll be interesting to see how quickly the insurance companies respond. It'll be tricky,"
We were here first
Ameritas has been working with fee-based advisors for more than 30 years and has offered a fee-based variable annuity for nearly 20, says Patty Reiners, assistant vice president with the firm. Since Ameritas was early to the fee-based VA scene, it has no reason to scramble to create new products, says Reiners about the Lincoln, Neb.-based company.
"We currently have no new product development on the horizon as the Ameritas Advisor No-Load VA would be compliant with the proposed DOL rule," she writes in an email.
She also points out that in addition to the Ameritas VA having no commission, the company recently lowered its fee from .60 to .45%, which includes the cost of a return of premium death benefit guarantee. The product also has an optional guaranteed lifetime withdrawal benefit feature. The advisory fee agreement leaves it up to the RIA to develop their own fees.
No frills, no surrender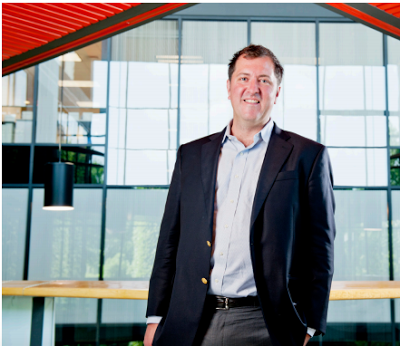 Ethan Young: The pricing will move.
It won't be dramatic but the
two sides of the business need
to be in line.
Louisville, Ky.-based Jefferson National Financial boasts that its Monument Advisor VA isn't stuffed with commissions. It also doesn't have any add-ons like the living benefit guarantees, which provide a base amount of lifetime income when individuals retire, and bloat a typical VA's costs. Jefferson's VA's assets have grown from $2.17 billion at the end of 2014 to $3.2 billion at the end of 2015.
The firm charges a flat $240 annual fee for the annuity and it has no intention of weighing it down with added features, says Jefferson National's president Laurence Greenberg. "Jefferson National continually reviews new products and features, but while riders or guarantees may be right for certain strongly risk-averse clients, their high costs can erode wealth and legacy potential over the long-term historical growth of the markets — often making guarantees less impactful than using low-cost tax deferral with a balanced portfolio," he writes in an email.
"Within tax-deferred qualified accounts, it may be true that VAs are used for their riders, not for their tax-deferral. But the underlying portfolio, investing horizon and client risk characteristics are what is critical to understand." See: Jefferson National passes the $1 billion mark selling annuities to the advisors who 'hate' them most
In an interview, Greenberg touted the low cost of Jefferson's VA.
"We have no surrender fees. We have strong technology integration. We have spent a great deal of time and effort to make sure it is integrated. The world is going fee-based and this is the first step. We've already seen it. It's now at a much faster growth rate. From our perspective, what we have is pure. We built this specifically for the market."
VA diversity
Still, John McCarthy, senior product manager at Chicago-based Morningstar, says that the financial services arena needs more, not fewer, types of VAs.
"There needs to be more product."
Currently, there are 63 funds, or I shares, that allow investors to purchase variable annuities without a commission and those sales are just 4% of the overall variable annuity market.
In a typical commissionable variable annuity, there is an upfront commission of about 5% and it's likely that if broker-dealers use a best interest contract, the commission could continue — but would need to be declared as such in the contract.
"In a fee product, advisors would see their commission get spread out over five years rather than upfront," McCarthy says.
Scalding exposure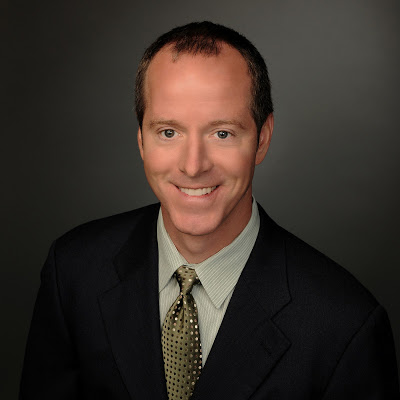 John McCarthy: There needs to be
more product.
It's quite possible that advisors and broker-dealers could sell VAs using a best interest contract exemption under the DOL's rules. But the contract spooks advisors and broker-dealers because they're afraid that the explicit nature of the steep fees could cause a reduction in sales.
Plus, there are parts of the contract that need to be ironed out. For instance, in the contract, advisors need to spell out acquisition cost, ongoing costs and disposition. That means there is a cost calculation for what clients are spending going out one, five and 10 years and advisors have questions about the types of disclosure they need to provide.
The clients see the costs at the point of sale and will also be informed about the annual costs. Additionally, clients will be told how much their advisor is being paid for commission and what the firm received in compensation. See: Tick, tick, tick … FINRA rewrites 'culture,' 'conflicts of interest' and 'ethics' into a farcical 'best interests' code after DOL drops a bomb on its suitability ethos
"There are some who are concerned about the best interest contract. How will it get sold and when will you present it? You're supposed to give clients the opportunity to consider other opportunities," McCarthy says.
Consumers doing it for themselves
LPL's Casady realizes his firm will need to make some changes and is hopeful that the best interest contract exemption is workable.
"There are some changes in the way that its exemption is run, without getting too geeky on you here, that relate to using the best interest contract as a way of making sure the consumer understands the expenses involved. So we see it as a very workable and viable product," he says.
He continues: "We know consumers will want it, because they're trying to create their own pension plan. And we know that they want it because they're also trying to get exposure to equities, but also protect themselves from the downside — a lesson the last six weeks [of volatile markets] makes particularly clear. And they're trying to create some guaranteed income streams."
An LPL spokeswoman echoed Casady's comments, saying that the firm hasn't decided for sure if it will begin offering fee-only annuities exclusively, but pointing out that any annuity products would come from vendors and not be proprietary LPL products.
"As always, these are not LPL proprietary products but sourced from our insurance carrier sponsors. No decisions have been about any changes/expansions of our FBVA offerings but that is in an option we're considering under certain scenarios," she said.
---
Mentioned in this article:
---
---
Share your thoughts and opinions with the author or other readers.
Stephen Winks said:
March 3, 2016 — 12:33 AM UTC
Under a fiduciary standard, cost is an important consideration in fulfilling fiduciary duty in the client's best interest. Thus, when you consider that insurance cost have declined 50% over the past twenty years, enterprising advisors must ask if coverage has been correspondingly expanded at no additional cost. Of course it hasn't thus a breach of ongoing fiduciary duty structured in outdated policies. There will be profound challenges in insurance products in years to come built around fiduciary duty in the client's best interest.
SCW
---
---