Elliott Weissbluth: Liz and I are working the deal-making together. This isn't assigned downstream to a sales team
Brooke's Note: Perhaps because RIABiz and HighTower were founded at about the same time — in the depths of the 2009 market plummet — I've carefully monitored Hightower's ups and downs. There was a stretch of time when some of the best fun I had was catching a high-stepping Elliot Weissbluth dashing through airport security or emerging from a cab. That was when he was both chief executive and chief dealmaker for the firm. It was also the headiest time of HighTower's growth. There were shades of that ebullient spirit today when I caught him on the fly and learned he had reassigned himself as chief dealmaker in charge of the purchase of RIAs. I also caught up with Liz Nesvold of Silver Lane, who is working with HightTower on retainer, by mobile phone on Fifth Avenue at New York City's St. Patrick's Day Parade as she made herself heard over the bagpipes. She also seemed uplifted, though it was hard to tell whether it was the prospect of knocking out deals or downing a post-parade pint of green beer.
The Elliot Weissbluth who was depicted in a 2012 cover story by Registered Rep. magazine as Indiana Jones is back in that ruggedly individualistic action mode.
The CEO of HighTower Advisors LLC is again personally leading a roll-up binge that is bolstered by a recently procured $150 million in bank credit. See: Elliot Weissbluth pooh-poohs the idea that HighTower faces channel conflict as 'stupid and uninformed'.
The difference between his buying jag spanning 2009 to 2012 and the present is that Weissbluth's targets are no longer chiefly disgruntled wirehouse brokers. See: HighTower Advisors nabs a UBS team and shifts to new recruiting gear.
The move has the unintended effect of energizing Weissbluth.
"He's downright exuberant about this latest iteration," says Brian Hamburger, CEO of MarketCounsel "I think he has a right to be. It expands his reach by using existing infrastructure."
Dealmakers
This time HighTower, which is a giant national hybrid RIA based in Chicago, is looking to buy the practices of large, but not giant, RIAs in the $200 million- to $1 billion-plus-size range.
Weissbluth predicts that he can close multiple deals by summer's end.
Making that prediction pan out falls to the HighTower CEO himself because the coach has put himself in as first-string quarterback — with the help of Liz Nesvold, principal of New York-based Silver Lane Advisors. Silver Lane routinely brokers the largest RIA deals in the business — including the sale of Luminous Capital to First Republic in late 2012. See: A $5.5 billion LA-based RIA is getting purchased by First Republic Bank.
"Liz and I are working the dealmaking together," Weissbluth says. "This isn't assigned downstream to a sales team."
Nesvold concedes that HighTower "not for everyone," but she adds that there is a large swath of RIAs principals for whom joining "one of the largest RIAs that is one firm, one brand with about $35 billion in assets" is an attractive prospect. The serial buyer is particularly good at backing RIAs big enough to have HR, compliance and technology departments and the management of multiple custodians and accounting firms.
Getting Nexvold's help makes sense, according to Hamburger, because HighTower has gone from being a recruiter of talent to a buyer of businesses. Nesvold helps in that shift to a more M&A orientation. "They've gone from acquiring talent to acquiring businesses," Hamburger says.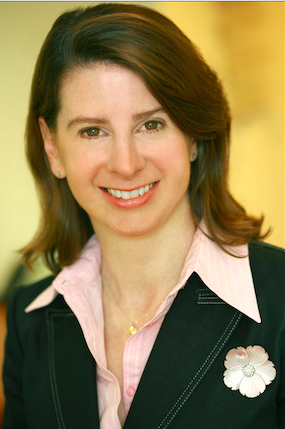 Liz Nesvold: If you have the
voice of the company in on
the decisions, you come out with
the right kind of partnership.
According to its ADV, HighTower manages $20 billion of assets, not including advised assets held by the HighTower-owned broker-dealer that clears through National Financial. See: A HighTower-like consolidator rises from Texas ground.
Good tech, marketing
The sudden shift to serial purchasing of RIAs can be traced back to a blueprint drawn up in 2011 that is now ready to be executed.
Still, the volume of RIA interest in coming under HighTower ownership — and even branding — even took Weissbluth aback.
"We have an overwhelming number of interested firms out there," he says. "We were shocked."
HighTower's ace in the hole, says Steve Levitt, CEO of Park Sutton Advisors, LLC, is providing RIAs with middle-office services.
"One thing HighTower has a reputation for in the marketplace is good technology," he says.
Another HighTower strength is a penchant for marketing. Nesvold says the company is great at getting advisors on television or throwing hot little local events. "They're really very good at that."
Rainy day capital
HighTower has also publicly agonized about whether or not to attempt an IPO.
But Weissbluth says his firm is in good shape as far as capital flow goes. HighTower secured a credit line of $150 million with BMO as the key lender two years ago. His firm has only tapped a small portion of that credit and the covenant of the loan only allows that it be allocated to the purchase of advisors — and purchasing the cash flow that they produce.
Realizing potential
HighTower's ideal RIA, in addition to having $200 million to $500 million of AUM, has reached its potential based on the outlay it's made to grow to that point and which, to grow further, needs either big investment or partner — like HighTower. See: HighTower shifts into high gear with a three-team, $1.2 billion AUM in-three-weeks spree.
Weissbluth adds that he continues to work to give the company a national profile with media appearances. Last year, HighTower gained visibility when self-help expert Tony Robbins touted one of its firm in his latest book. See: Swamped by Tony Robbins' referrals, Ajay Gupta launches national venture with Jemstep and United Capital as notable partners.
Although he is longer pursuing formal ventures with Robbins, Weissbluth says the two remain good friends and look for ways to help each other out.
Meanwhile, Weissbluth is wise to join the RIA dealmaking process rather than delegate it to staffers says Nesvold.
"If you have the voice of the company in on the decisions, you come out with the right kind of partnership."
---
Related Moves
August 15, 2019 – 7:58 PM
---
---
January 8, 2019 – 3:09 AM
---
---
Mentioned in this article:
---
---
---