Ed O'Brien: When you look at what eMoney is doing, it is creating tools to help advisors that don't even clear or custody with Fidelity.
Brooke's Note: A cynic might be distressed by this appointment. eMoney was supposed to stay pristinely autonomous. But now Edmond Walters is gone. Mike Durbin is exiting. A Fideity corporate veteran is stepping in. Is the writing on the wall for the squashing of the eMoney spirit? Maybe not, actually. I sat in with Lisa Shidler as she interviewed Mike Durbin and Ed O'Brien for this article. The execs conveyed a jovial sense of entrepreneurial adventure that is kicking into high gear. They also joked, not darkly, about the short-term dislocation they are experiencing as they hustle to keep Fidelity on the front foot. Durbin joked that he has all the flight numbers for Boston to Philly flights memorized. O'Brien, a lifelong New Englander with the accent to prove it, is looking for a home in the Philly 'burbs where he will soon move. Durbin never did move. Also notable about this call was the frank way in which Durbin and O'Brien addressed defining the business model modifications happening on a corporate level at Fidelity. The Boston giant sees the bluest oceans in software channels currently filled primarily by third parties. It wants in. So much energy combined with so much legacy critical mass is bound to yield some interesting results for the industry.
Signaling the corporate equivalent of wild abandon in crashing the advisor software business, Fidelity Investments sacrificed its technology czar, Ed O'Brien, to place him as CEO of its mostly autonomous eMoney subsidiary.
Fidelity also retrieved Mike Durbin from his exile.
O'Brien relieves Durbin, who will resume his full-time role as chief of Fidelity Wealth Technologies. See: Mike Durbin gets right to work as eMoney CEO with MoneyGuidePro coopetition deal — even though he's 'interim'.
Allowing that a serious cost-benefit analysis was involved in shifting such an integral talent from the corporate homeland to a software colony, Durbin says it came down to opportunities for greater growth.
"We see a phenomenal rate of growth outsourcing these financial services technology capabilities over time," says Durbin. "It's not to say we don't see good growth in core clearing and custody. We see a faster rate of growth in outsourcing of technology."
Tech takes center square
At Fidelity Wealth Technologies, Durbin plans to continue to add, either organically or by acquisition, to Fidelity's capabilities for providing software to advisors in and out of Fidelity — technology that is currently manufactured by third parties.
In September, Durbin assumed the role of interim CEO of Radnor, Pa.-based eMoney after its founder, Edmond Walters, abruptly stepped down. See: Edmond Walters bolts from eMoney and Fidelity Investments scrambles to manage the jilt.
In the meantime, Fidelity has begun to offer eMoney Inc.'s product, in pilot form, to its in-house advisors with books of clients.
"It's extremely important to eMoney and Fidelity to have that kind of relationship underway," Durbin says. Next up may be other units of Fidelity like the 401(k) business.
The Boston-based financial firm's move follows the broad-based RIA-business shift to software taking center stage. For example Newport Beach, Calif.-based United Capital Financial Advisers recently began acting as an outsourcer of the financial planning process — largely by means of big spending on developing software. See: After spending millions and getting cozy with Salesforce, United Capital is morphing, maybe big-time.
"What's going on in the industry suggests to me the importance of financial planning software and folks are waking up about how important it is," says Joel Bruckenstein, president of the Technology Tools for Today conferences. See: How RIAs like Aspiriant and United Capital are working to put financial planning back at the center of financial planning firms.
Bringing it
O'Brien, 51, had been senior vice president of technology product management at Fidelity Investments since 2004.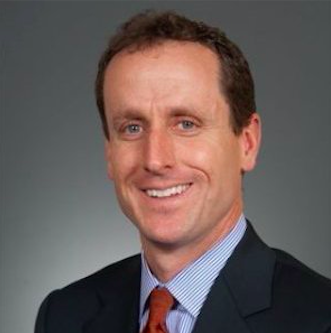 Mike Durbin: It's not to say
we don't see good growth in
core clearing and custody. We see
a faster rate of growth in
outsourcing of technology.
Answering a reporter's question about the logic of putting a corporate technology guy in charge of a lean, mean entrepreneurial company, O'Brien said it makes in the context of Fidelity's shift away from clearing and custody.
"At Fidelity, we have been talking a lot about how we evolve advisors. When you look at what eMoney is doing, eMoney is creating tools for advisors and they don't have to clear or custody with Fidelity. More and more you come to realize that technology is really our business. It's the heart of how clients and advisors and their end-clients get to see what Fidelity brings. See: With eMoney in its back pocket, Fidelity Investments won't exercise its option to continue Betterment deal as it nears launch of its own robo.
The eMoney unit, which courts RIA firms and larger enterprises as clients, now has 350 employees, up from 275 when Fidelity bought the firm last March. Durbin says he envisions perhaps hundreds more staffers by year's end — predominantly engineers.
"We're shamelessly focused on executing on growth."
O'Brien adds that he'll have no shame in working closely to aid eMoney-using advisors who custody assets with Fidelity competitors.
Active choice
One of Durbin's main roles as interim CEO was to search for his permanent replacement. "We wanted to preserve the culture, presence and momentum of the company. We wanted it to be independent from the mother ship of Fidelity," he says.
But Durbin emphasizes that picking O'Brien was not a foregone conclusion — or that he was even necessarily on the short list.
"Bluntly, Ed was not the default candidate when this search process started. We cast a very long net. He's got longer relationships with some of these clients than eMoney does."
O'Brien has the right combination of leadership skills and entrepreneurial smarts to oversee the expansion, says Bruckenstein.
"It seems like an excellent fit. I was trying to scratch my head and think who would be better and there's no one I could think of. It's a big deal. It really matters who is running the show," he says
Unpause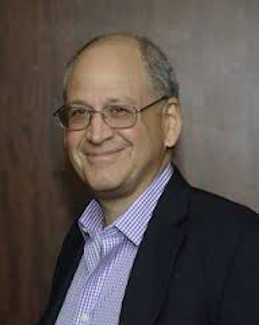 Joel Bruckenstein: It's a big deal.
It really matters who is running
the show.
Now that Durbin is handing over the eMoney keys to O'Brien, he'll resume the mission he was relieved of when Abby Johnson drafted him to parachute into eMoney. See: Abby Johnson wins RIA respect by articulating her bold vision for Fidelity's future at the company's Executive Forum.
"We had a handful of irons in the fire and we paused them for eMoney," he says. "You'll hear about us doing some things alongside eMoney and some things separately. eMoney continues to be a trophy property for us. But … we've got a strategy that we're executing and we've identified spots in technology where we want to focus."
Durbin emphasizes that despite the Fidelity in-house pick, that eMoney is very much an independent unit and that O'Brien is, in a real sense, leaving the company after 30 years.
"Ed's prior role has been transitioned," says Durbin. "He's moving to eMoney. He'll be on the payroll at eMoney and he's moving into the chair as full time CEO of eMoney."
Patently qualified
O'Brien will move from Boston to the Philadelphia area. Durbin will remained in Boston.
Replacing O'Brien at Fidelity is Thomas McCarthy, another Fidelity veteran who's served at senior vice president of product management since 2003.
Durbin is hopeful that O'Brien will dive right into the post given his knowledge of advisors in the industry. "He's the best manager of talent. He's active with thought leadership, and he's visible," Durbin says about O'Brien.
Bruckenstein agrees.
"He's been in a leadership position for a long time. He's a technologist but he's entrepreneurial. He's got patents in his name." (In 2011, the U.S. Patent Office granted O'Brien a patent for the technology design used to launch WealthCentral, Fidelity's RIA platform.)
"You can still be an entrepreneur at a place like Fidelity" he continues. "I think he's an innovative thinker and a good leader." See: As WealthCentral surpasses 2,000 users, Ed O'Brien responds to questions about Fidelity's technology system at T3.
---
---
Mentioned in this article:
---
---
---