David Siegel: If people ask ridiculous questions, we won't answer them. No one wants garbage in and garbage out.
Brooke's Note: Investopedia has enjoyed extraordinary success being essentially what its name suggests — a reference for better understanding how to define elements in the investing world. It's the exact opposite of a robo-advisor, which asks you not to think at all. But like robo-advisors, questions that go beyond square pegs in square holes fall between the cracks for the online reference site. Now the website, which boasts 20 million monthly readers, is taking a mighty stab at bridging that gap by conscripting RIAs. This will require a long-term commitment from Investopedia — and from the RIAs who volunteer their services. Right now the RIAs are jumping in with the spirit that if they do right by investors, good things will happen to their practices. Investopedia is paying several dedicated employees to curate questions and responses. A good start. The only concerning sign is that in early action, RIAs don't report receiving referrals. But this is truly top of the first inning.
A personal profile on Match.com may get dozens of responses within days — or even hours — but advisors who sign up to advertise their merits on Investopedia should count on exercising patience, no matter how attractive their offering.
Investopedia this week launched Advisor Insights and is hoping its 20-million strong subscriber list will entice advisors to sign up and serve as experts answering investors' questions.
But even though investors and advisors will be matched up — so to speak — there's no guarantees of lifelong partnerships that are promised by Match.com, which shares the same ownership as Investopedia. Both firms are owned by New York-based IAC.
While the new project will give advisors a larger online presence, there are no promises that the venture will equate to more clients.
Carlos Dias Jr., an IAR of an RIA with Retirement Wealth Advisors, manages less than $25 million in assets. He recently began answering questions for Investopedia and hasn't gotten new referrals. Dias is also an advisor on the ask-the-advisor section of NerdWallet.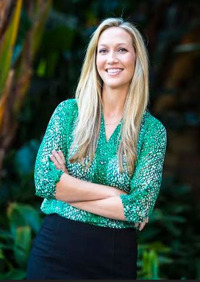 "Unfortunately none of these have yielded any new clients or inquiries at the least. In my opinion, I believe people are looking for quick answers to questions but not someone to help them implement," he writes in an email.
Still, Dias is willing to play along with Investopedia for now. "It's always important to keep your name top-of-mind because you never know who might reach out in the future."
Thought (loss-) leaders
Investopedia CEO David Siegel is quick to say that he isn't promising the site will match up advisors and clients but that he can guarantee advisors content will be read by thousands of investors. The site, which is devoted to investor education, has more than 21 million monthly unique visitors and 71 million page views a month.
"Yes, technically this is a lead generation tool but I've run lead-type businesses and I don't want this to be about us generating a certain number of clients for advisors. It needs to be about us helping them get their name out in a meaningful way. We want their content to be highly read," Siegel says. "Our entire mission is to simplify the complex issues around investing."
Right now, there are 100 advisors answering questions. Of the top 20 advisors, about 55% are RIA and 45% are advisors affiliated with a broker-dealer. Siegel envisions Investopedia may have as many as 1,000 advisors answering questions in the coming years.
Investopedia is based in New York and was started by Cory Janssen and Cory Wagner in June 1999. In 2007, the site was purchased by Forbes. In 2010, Forbes sold it for $42 million to ValueClick and in November 2013, ValueClick sold Investopedia to IAC.
Good 'chemistry'
IAC is a public firm, a mega-publisher that owns, besides Match.com, a number of online firms such as OKCupid, PlentyOfFish, Chemistry.com, Ask.com, The Daily Beast, Shoebuy.com, PriceRunner and IAC Films. Match had a successful $400 million IPO in November selling just a 14% stake
Michael Conway, president and CEO of Conway Wealth Group LLC at Summit Financial Resources Inc., and at broker-dealer Summit Equities Inc., both in Parsippany, N.J., has been answering questions at Advisor Insights for a few months as part of its beta program. See: The 25 financial advisors with the biggest online presences — and a frank analysis of what online omnipotence does (or not) for them.
He, too, is hopeful that Investopedia's giant reach will get his firm positive press in unforeseeable ways.
"This is a long-term project and we like to write about these topics anyway and someone else might even pick up the article and run it in another publication."
Conway Wealth manages around $300 million and the business is about 95% fee-based.
One attractive feature of the service for Conway is that he gets to pick and choose the queries he wants to tackle.
"I want to stay in our wheelhouse and I don't want to answer questions that won't fit our clients, We'll try to find a detailed way to help a particular prospect," says Conway, whose expertise runs to taxes and estate planning.
About half of the questions received by Advisor Insights are focused on retirement.
Better than radio
Investopedia screens its answer men and women, ensuring that they are FINRA- or SEC-registered advisors, and looks for dings in their records. Advisors pay no subscription fees. This differs from the pay-for-play approach used by Worth magazine. See: Worth magazine's new owner rights ship by charging wealth managers for write-ups.
It also varies from the RIAs that CNBC partners up with. They tend to get ranked and cast as "fee-only" even when charging commissions is part of their business — a decided benefit See: Michael Kitces attacks CNBC for its top-100 fee-only list because so many listed RIAs disclose non-fee comp on their ADVs.
Questions from investors are moderated by Investopedia staffers, as are advisors' answers, and can be featured in one of Investopedia's 12 different newsletters and on Yahoo and MSN, companies with which Investopedia has partnership deals. The moderator posts selected investor questions and advisors respond, if they wish to, on a first-come, first-served basis. Not all questions are answered. The questions are sent to advisors in a bundle each week.
Examples include a query about taxes regarding trust fund distribution and another question asked penalties for inheriting an annuity before the age of 59-1/2.
Investopedia has partnered with Los Angeles-based marketing firm FiComm Partners, LLC for this launch — designing the program, finding advisors, vetting advisors and doing some marketing.
Going forward, FiComm will continue promote Investopedia Advisor Insights and identify advisors for the program.
FiComm co-founder Megan Carpenter says this new initiative is an effective medium for advisors, giving them a larger audience than radio and giving the advisor the opportunity to craft responses instead of having to answer them on the spot. See: How Ric Edelman's bounty of radio and TV leads pushed his $12-billion RIA from Microsoft to GoldMine to Salentica.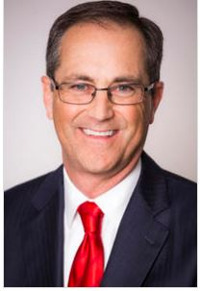 "The reach is exponentially greater than when you have consumer calls into a radio show. In that case, it's usually live and you can't control the question or what the host will say."
In neutral
Carpenter also points out that the forum is geared to providing investors with disinterested advice. "The advisors' answers are also moderated and can't be self-promotional like some radio shows can be."
Although advisors shouldn't count on collecting many new clients, she says that this the face of the future in advisor marketing.
"This is definitely a way for advisors that are looking to market their services," Carpenter says. "Advisors need to be fully engaged. The era of traditional marketing has come and gone for advisors. What we love about Investopedia is it will help advisors augment and increase their digital presence." See: The art and science of how one RIA grew assets 125% by springing for several hundred steak dinners a year.
Investopedia has hired 15 staffers to run the new program — eight developers and seven staffers dedicated to moderating the site. The service receives about 140 questions a week. See: How RIAs can maximize their web marketing with nary a 'friend-ing' or tweet.
BrightScope miss
One of the problems with some similar sites, Siegel says, is the questions aren't moderated.
"If people ask ridiculous questions, we won't answer them. No one wants garbage in and garbage out," Siegel says.
He also emphasizes that he doesn't want advisors to feel pressured to answer questions. "We send them a batch of emails a week because no one wants to get 100 different emails. We just care about thoughtful and comprehensive answers. If an advisor answers a question a month later we will use it. The user gets notified every time someone answers the question."
Initially, Siegel says, Investopedia considered partnering with BrightScope Inc., but Siegel says the two firms have different business models. BrightScope also offers free advisor pages. But Siegel says BrightScope has a very niche-finance audience.
"I talked to Mike and we have a lot of things in common and there was interest but it didn't work out, Siegel says. See: BrightScope's huge advisor database is first search-engine friendly way to connect consumers, advisors.
BrightScope co-founder Mike Alfred agrees the two firms weren't compatible.
"We had several discussions with Investopedia last year but were unable to find a strategic match. Investopedia's business model is primarily ad-driven and BrightScope is an enterprise software company," he says.
---
---
Mentioned in this article:
---
---
---